Blog

6 min
Top 10 Cannabis Strains Perfect For Daytime Use
6 min
While most of us tend to associate smoking with unwinding at night, there's a whole world of fun to be had when you spark up during the day. You've got a lot of options at your disposal, and we've decided to help you pick by narrowing down our catalogue to the 10 best strains for daytime use.
If you're like many of us, we're sure you usually associate smoking weed with nighttime. It might be unwinding after a long day of work, catching a vibe at a party, or whatever. Either way, most people reserve the electric lettuce for when the sun goes down.
What if you want to explore the daytime world with a little extra sunshine in your pocket, though? Thankfully, there's a massive variety of strains out there that are perfect for adding some extra fun to your daytime activities.
FINDING THE RIGHT CANNABIS STRAIN FOR DAYTIME USE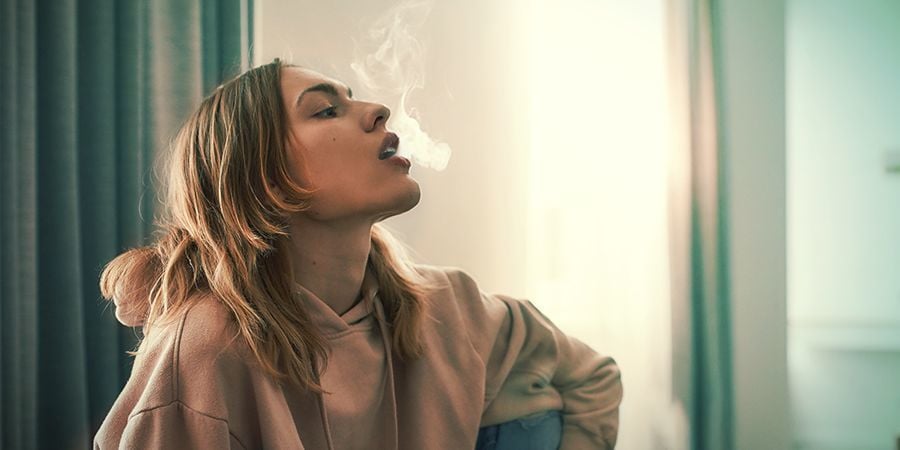 When seeking something to smoke during the day, it's important to consider strain type. You don't have to "toe the line" completely, but sativa-dominant strains do tend to be more suitable.
In case you aren't familiar, sativas usually exert an uplifting effect, getting you into a more active and optimistic mood. That's not the case for everyone (all brains are different), but that's how it goes most of the time. From there, just smoke a bit at a time so you can see how you respond to the situation. See if your friends have tried a certain strain before, or ask people at a dispensary or coffeeshop. Beyond that, just enjoy responsibly!
10 STRAINS PERFECT FOR SMOKING OR VAPING THROUGHOUT THE DAY
Enough funny business. As we said before, you've got a lot of options here, but we wanted to do you a solid and whittle them down to the best of the best. Without further ado, here are 10 of the best strains for smoking or vaping during the day.
1. CRITICAL JACK HERER (DELICIOUS SEEDS)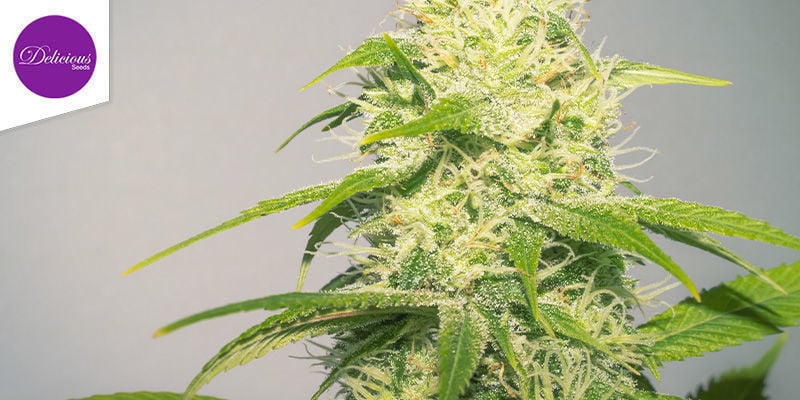 Starting off this list, Delicious Seeds will have you ready to take on the world with Critical Jack Herer. It offers a fascinating flavour profile, leaving a bittersweet taste on the tongue. The aroma is equally entrancing in a different way, filling the air with the scent of incense and hardwood. Clocking in at 20% THC, this 80% sativa strain will have you flying high with a clear mind. You won't be too overstimulated, though, as a wave of calm comes hand in hand with the cheery mood.
It'll take around 60–70 days for it to flower, and your indoor yield will be an honest 450–500g/m². Outdoor yields will be heftier, of course, with each plant gifting up to a heaping 900g.
2. DURBAN POISON (DUTCH PASSION)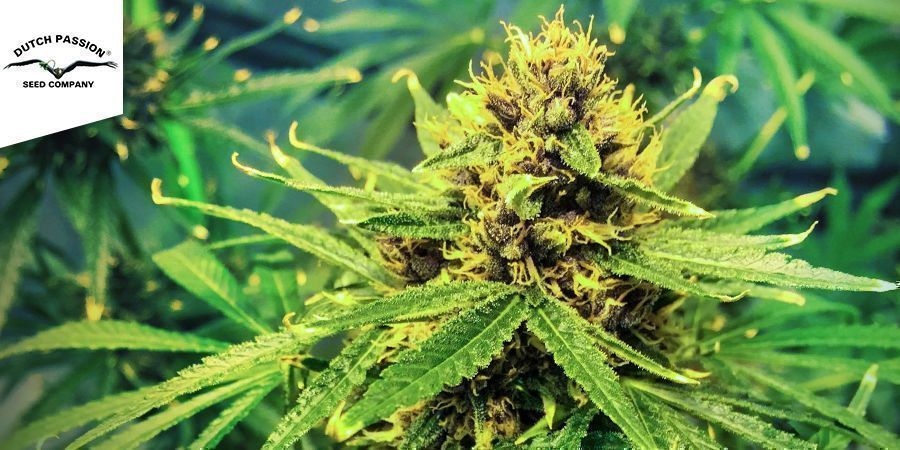 Durban Poison is a rare South African beauty from Dutch Passion. It graces the taste buds with licorice and anise, with your nose's experience matching that of the tongue. If that doesn't get you cheery, the high sure will, with each puff encouraging positivity in the smoker's mind. It has about 8–9% THC; perfect if you're a novice that wants more than a puff or two. Even for enthusiasts, this is nice if you want to take the edge off while staying functional.
It only needs 8–9 weeks to flower, which is pretty much the minimum for a sativa. It'll get pretty tall in that time, too, so it's more recommended for outdoor and greenhouse growing. It's mould-resistant, so those in damper climates need not fear.
3. BLUE DREAM (ZAMNESIA SEEDS)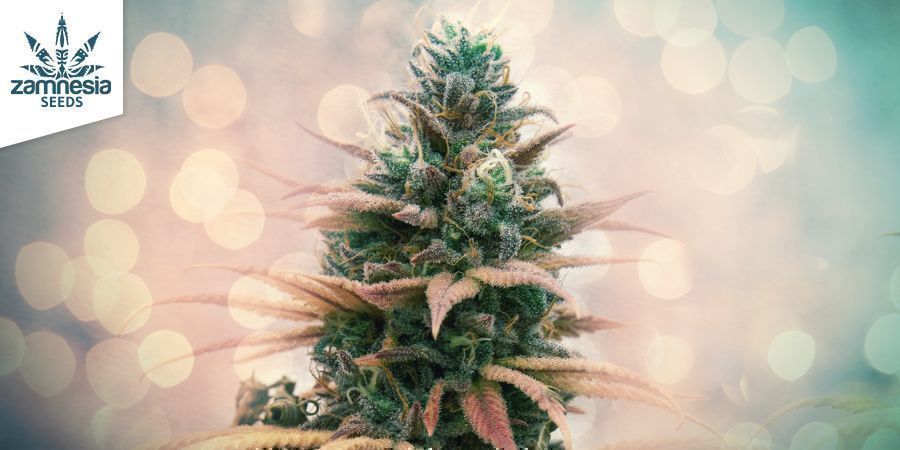 This one comes courtesy of yours truly. Blue Dream lives up to its name in many senses; for one, you'll definitely taste the blue. Well, blueberry that is, coming in tandem with other fruity, sweet, and citrusy flavours. The taste will make you feel like a kid again, and the high only adds to this. It comes in strong with 19% THC, but the 80% sativa balance means you'll feel like you're riding on a rainbow. The potency and effects also make this strain popular among medicinal users.
As tempting as it is, only semi-experienced cultivators should attempt growing Blue Dream. You'll need to monitor watering levels and watch for mould with extreme caution. By the end, though, you'll be rewarded with beautiful buds after just 9 weeks of flowering.
4. CBD CRITICAL MASS (CBD CREW)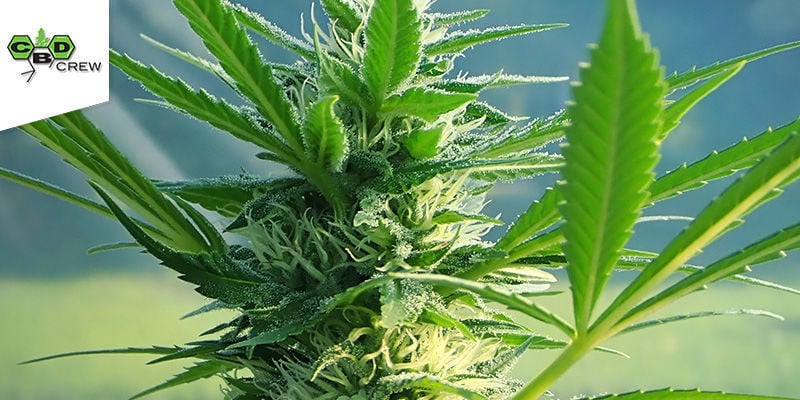 Now, if you're typically a THC smoker, you might just scroll right past this listing. However, the people at CBD Crew may pleasantly surprise you with CBD Critical Mass. This strain is 1:1, meaning it contains equal amounts CBD and THC, clocking in at 5% each. It won't provide a psychoactive effect, but it will keep you relaxed and ready for anything. Like its THC-heavy sibling, CBD Critical Mass has a sweet and earthy taste complemented by an aroma reminiscent of honeydew.
This strain grows like any other sativa as far as having lengthy internodes, but the thick buds are reminiscent of an indica. Like Critical Mass, the CBD version will deliver a hefty harvest after 8 short weeks. Just make sure to set up supports for the side branches and their hefty nugs.
5. DANCE WORLD (ROYAL QUEEN SEEDS)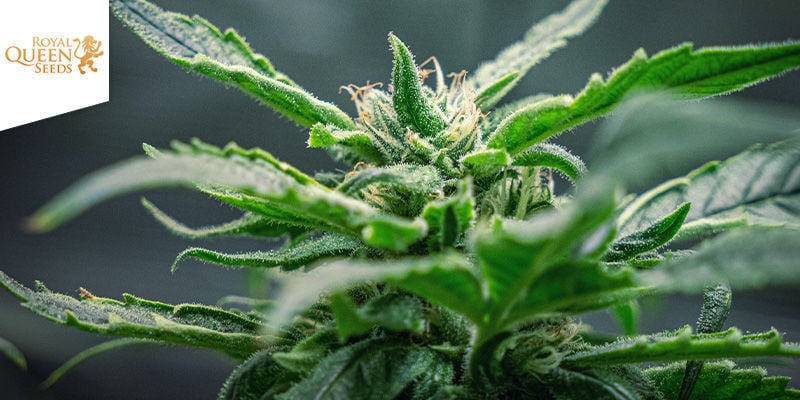 Our friends at Royal Queen Seeds make us feel like dancing with their Dance World offering, and we're sure you'll be ready to show off a few of your own moves, too. Similar to the last strain, the THC and CBD content is evenly balanced, but this time it's 12% THC to 11% CBD. This means there might be slight psychoactive effects, but nothing overpowering. CBD's power won't go unnoticed either. That aspect, in fact, makes this a choice strain for smokers seeking soothing and restorative effects.
While genetically sativa, Dance World grows like an indica, typically reaching 1m in height. The flowering stage takes about 8 weeks, after which you'll get to harvest 475–525g/m² indoors. Outdoor growth is slightly less fruitful, leaving you with a still respectable 400–450g/plant.
6. TANGERINE DREAM AUTO (BARNEY'S FARM)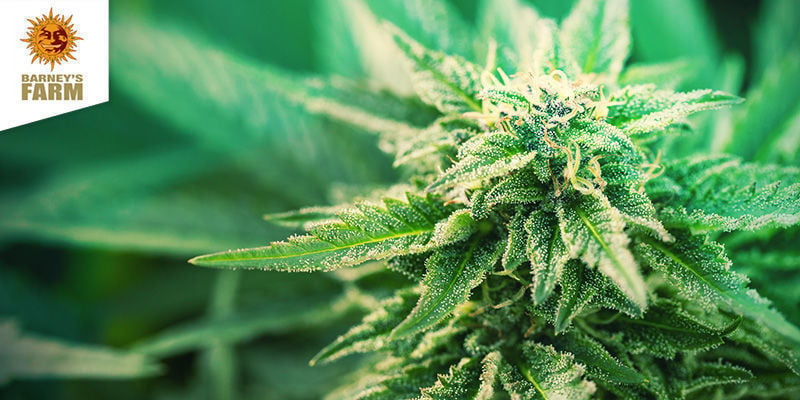 While not the same Barney from television, Barney's Farm has some good stuff going on. A hit in the coffeeshops, Tangerine Dream Auto smells exactly how you hope it would, filling the air with a tangerine aroma as fruity flavours float through your mouth. There's slightly less THC than in the photoperiod variety, but it packs more than enough punch for casual daytime outings. It'll get you in the right headspace, too, with a notable indica presence making the high both relaxed and cerebral.
Being an autoflower, there's virtually no headache in getting this plant to harvest. Within 65–75 days, even novices can achieve a yield of 500g/m² indoors.
7. CHOCO HAZE (ZAMNESIA SEEDS) FEMINIZED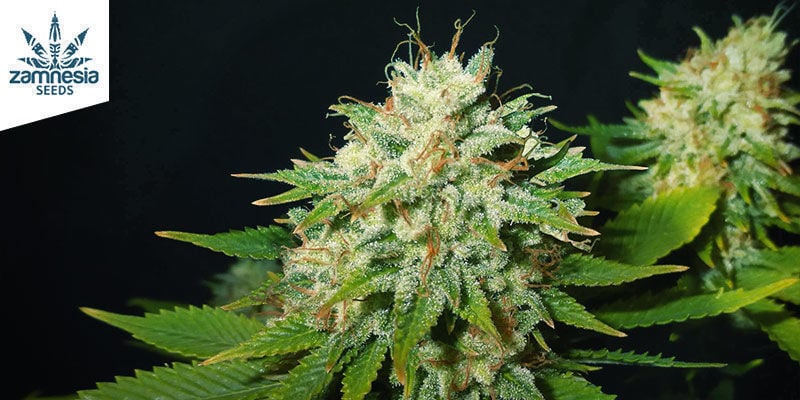 If you're a fan of waking and baking, you need a jar of Choco Haze on your bedside table. Pour yourself a fresh cup of coffee and return to your warm sheets. Remove a paper from your booklet, or get your bong ready for action. Grind up these aromatic flowers and sprinkle them into your vessel of choice. Place your joint or mouthpiece against your lips, and take a deep hit. Prepare for a jolt of energy—fuelled by a THC content of 19%—to set your neurons ablaze. This sativa-dominant lady boosts creativity, focus, and concentration. Get ready for a successful day.
8. LEMON SKUNK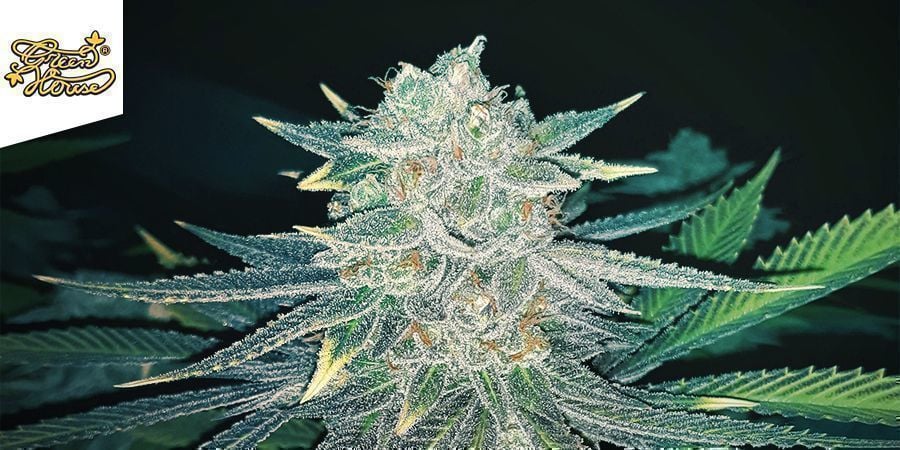 Classic Skunk has a distinctly sativa leaning high. The majority of Skunk hybrids on the market these days have changed with the times and become more indica dominant. The Lemon Skunk by Greenhouse Seeds is quite possibly the tastiest true sativa-dominant Skunk hybrid. By successfully hybridising Skunk and Citral the Skunk family was guaranteed at least one sativa sister that growers would always come back for more of.
These citric sugar nuggs are just as potent as they look, with THC levels of 19% to be expected. Moreover, with low to medium doses of fertiliser and 8-10 weeks of 12/12, an indoor cannabis garden of frosty lemon ganja trees can be achieved. Outdoors, this strain can be a real monster and easily exceed 2m by Autumn.
Effects are a wonderful blend of calm body sensations and a happy giggly head buzz. Lemon Skunk is just what you need to chillax when you get home in the afternoon from a stressful day. Really, any day to be honest. We can't get enough of the Lemon Skunk and neither can cannabis breeders and growers.
9. SHINING SILVER HAZE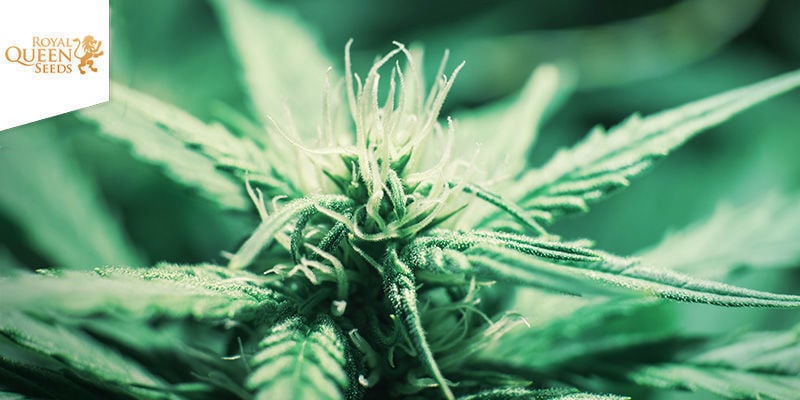 When the breeders at Royal Queen Seeds developed the Shining Silver Haze they created what many growers regard as the definitive Haze variety. This strain has an extraordinary lineage comprised of select cultivars of original Haze, Northern Lights and Skunk. Shimmering silver long colas of dank Haze will grow vigorously and flower in just 9-10 weeks.
Shining Silver Haze can tolerate high doses of fertiliser and performs well in a variety of substrates. Yields can be huge, both indoors and outdoors in sunny conditions, from relatively few plants. Typically plants are space hungry both vertically and laterally and will need direct sunlight or 600w HPS/ LED equivalent to reach full potential.
20% THC sticky buds with a complex mix of smells and flavours are the reward come harvest. The high from Shining Silver Haze really has no contemporaries and is like blasting off on a two stage rocket. For inexperienced users, the trippy surge to the stratosphere can be too intense. Probably the quickest way to get blissfully high right away in the afternoon.
10. JACK THE RIPPER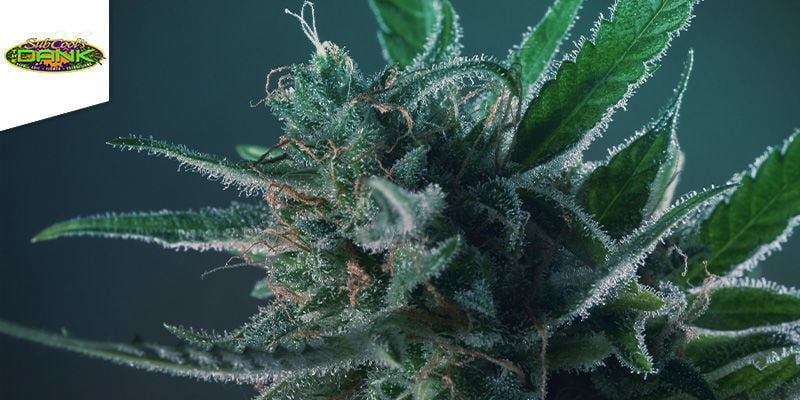 If you want an energetic, creative high that's long lasting and guaranteed to positively boost your mood, grow Jack The Ripper by The Dank. The genetics of this amazing 8-week flowering Haze hybrid are Jacks Cleaner crossed with Space Queen. Jack The Ripper is the next generation of sativa-dominant hybrids.
It is both an extremely vigorous plant, producing huge yields. All with little maintenance. Plants are short to medium sized and rapidly develop pretty tight super resinous nuggets. Two phenotypes often present.
These can be differentiated by their odours. One is more pine-lemon and citrus fresh scented. The other is more a blend of earthy-pine notes with a richer musk. A quick whiff and you'll know either way - this weed is pungent! Expect 20%+ THC levels, so get ready for lift off when you hit this fine head stash. Jack The Ripper is everything you want from a dank Haze without the wait.
YOU CAN ENJOY THESE STRAINS AT ANY TIME OF DAY
Every person is different. If you prefer smoking sativas at night, or indicas in the morning, we won't stop you. You know your body best, and we know for a fact that these strains can suit any time of day if the circumstances are right. Sure, they'll enhance your afternoon, but they can just as easily brighten your night. Who are we to tell you otherwise? Just remember to pace yourself no matter the time of day. Besides that, surround yourself with good people, good bud, and warm, positive energy.