Top 10 Kush Cannabis Strains
4 min
Kush cannabis, hailing from the Afghan mountains, is one of the world's most popular strains. When crossed with other popular breeds, the hybrids this strain produces are globally renowned for their short growing periods, high THC levels, and above-average yields.
Kush is a strain of cannabis that originates from the Hindu Kush region of Afghanistan. This area is mountainous and remote. It is also one of the few places that cannabis grows natively. Re-discovered by travellers on the Hippie Trail during the 60's, they returned to the West to begin growing Kush strains in earnest. However, this pathway was soon interrupted both by the American Drug War and regional hostilities.
Nevertheless, the powerful pre-war Afghani strains are legendary in the older cannabis community. And such strains have completely revolutionised the cannabis industry.
Kush strains are widespread thanks to their unique effects and flavours. Kush genetics mean strains will look, smell, and taste a certain way. They will also produce powerful effects.
Kush strains are colourful. They exhibit deep green colas and leaves, often with hints of purple. The hairs (or pistils) of the plant are orange, bronze, or rust-coloured. The buds are satisfyingly chunky.
The smell is also very distinctive. It is usually an earthy, floral scent, with hints of pine, incense, fruit, and pepper. Many aficionados of Kush strains also love the taste, which is floral and grapey, with hints of citrus and earth.
And the effects? Kush strains are usually heavy and sedative. That said, crossbreeding with sativas will leave couch-locked consumers with a smile on their faces. The strain is used frequently to cross and stabilise other hybrid genetics. Since Kush is a landrace strain, it comprises characteristics that make plants more resistant to extreme temperatures.
Top 10 Kush Cannabis Strains
Here is a list of our 10 favourite Kush strains. Try one, try them all. You won't be disappointed.
COOKIES KUSH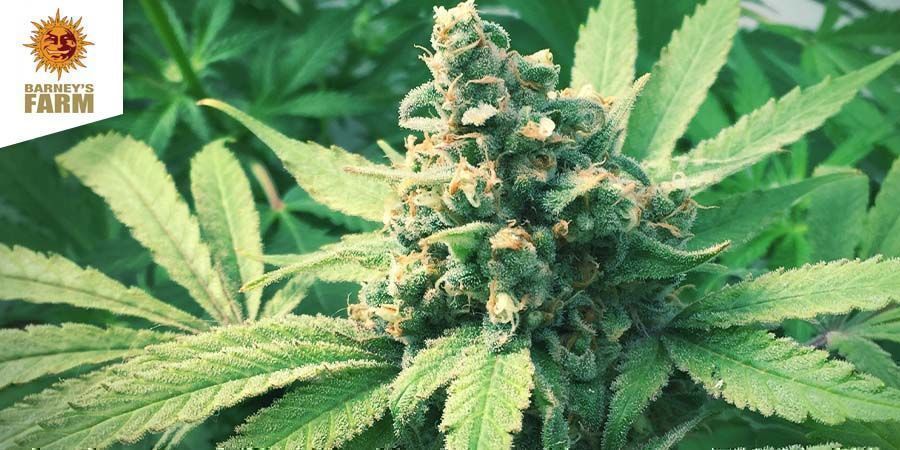 This 2014 Cannabis Cup winner is an all-around phenom. Cookies Kush was created by expert cultivators. It is a cross between Girl Scout Cookies and the monstrous OG Kush. A THC-rich indica icon indeed! This stupendous strain can be grown in as little as 50-60 days. Compact in size due to its indica heritage, the bush only grows to a maximum of 100cm. The yield is abundant, reaching up to 650g/m². That's good too, because you won't be able to get enough of your new agricultural hobby. The taste is pungent with a strong flavour of milk chocolate. And once ingested, Cookies Kush serves up a dreamy, intense indica stone.
POWER KUSH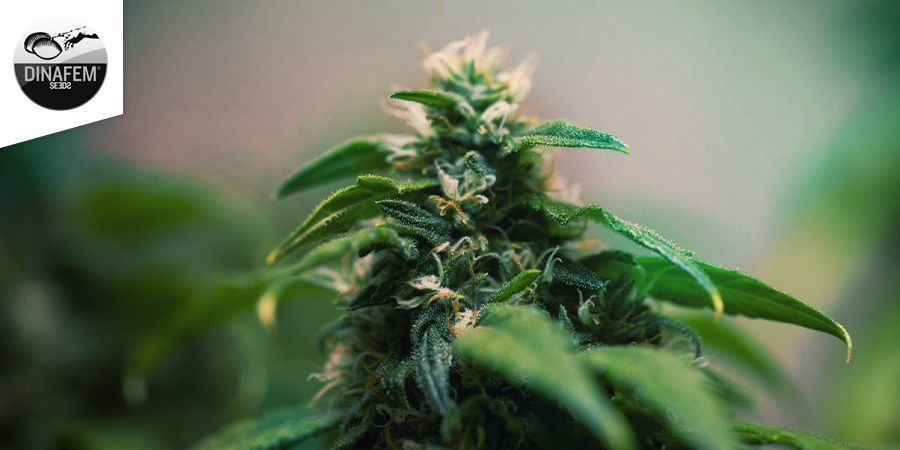 This monster cross between Afghani and Skunk #1 has a super-short flowering time of just 50 days. This 50/50 sativa/indica hybrid is rich in THC (12-16%). Its buds are compact and resinous, and it performs well when cultivated both indoors and outside. Under experienced hands, the yields are also massive. An outdoor plant can deliver as much as 1100g/plant. Even indoors, this baby can produce up to 550g/m². The taste and smell is a sweet, Skunky one. This strain features aromas like sandalwood, spices, and of course, Skunk. Users who are looking for a full-body buzz will find that Power Kush is a relaxing pleasure.
MASTER KUSH
This high-yielding, potent strain is a killer variety that produces a lasting high. Master Kush will take a bit longer to grow than some of the others on this list, but it is worth the wait. Clocking in at between 15-18% THC, this pure indica will produce the strong effects Kush strains are known for. Even better? This is not a smelly plant to grow and therefore, is well-suited for guerrilla grows or indoor projects with poor odour filtration. The plant grows between 80-120cm and its buds are dense and heavy. With a spicy, earthy taste, and a hint of citrus, this strain will lock you to the couch for hours.
HINDU KUSH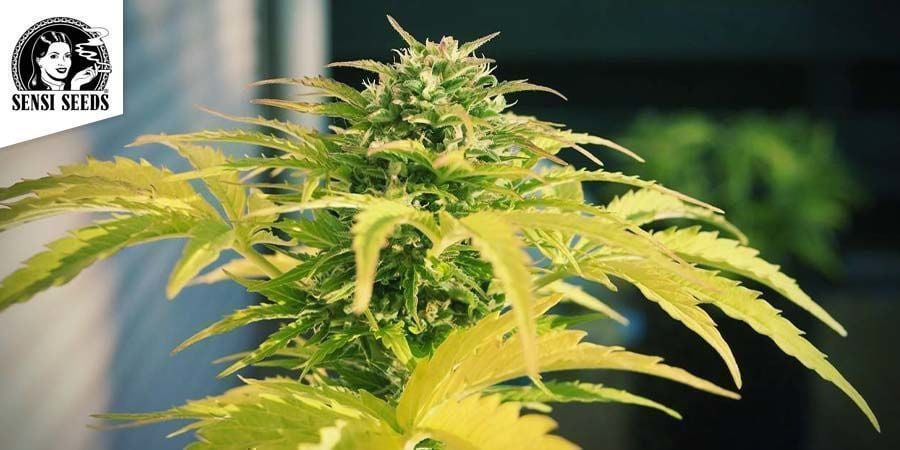 Hindu Kush is the poster child for easy-to-grow indicas. It evolved in the harsh mountain climate of the Afghan mountains. Short springs and autumns, intense summers with high exposure to UV, plus harsh winters have tempered this strain to survive. And thrive. Cultivators in less extreme environments will be amply rewarded by this hardy little plant. It matures in just 45-50 days, with thick, heavy flower clusters covered in resin. It is also extremely photosensitive. The vegetative stage can be extended if growing with a ScrOG setup. Outdoors in a Mediterranean climate, you will have a canna-monster on your hands. What does Hindu Kush taste like? It is a fragrant smoke, with terpenes that provide hints of clove, rosemary, hops, pine, and black pepper.
PINEAPPLE KUSH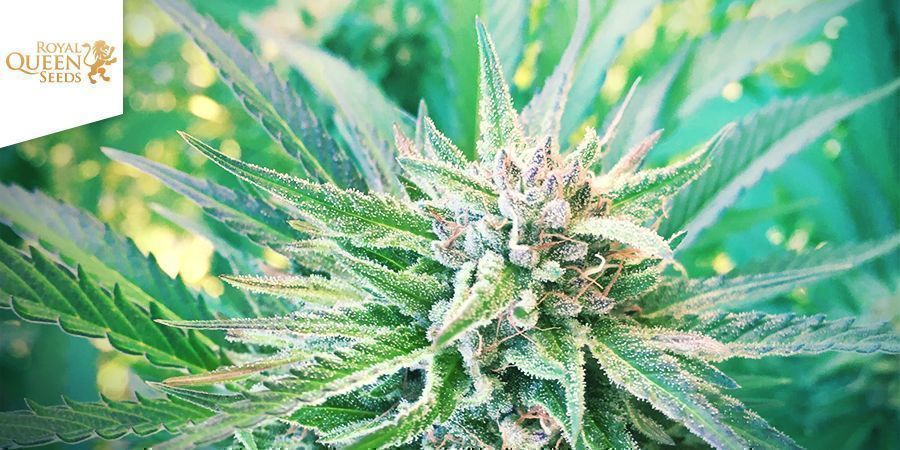 Pineapple Kush is a terrific strain for rec users who want a pleasant, cerebral high. It is also a top notch choice for medical patients suffering from tension, anxiety, stress, migraine, and PMS. This little "cannabis pineapple" has a whopping 18% THC level. The flavour is absolutely a sensation for connoisseurs. Whiffs of mint, vanilla, and caramel make this one tasty high. On the cultivation front? Like most Kush strains, the grow time is relatively fast - only 7-8 weeks. Yields are also high, hitting 500-550g/m².
POWER KUSH FEMINIZED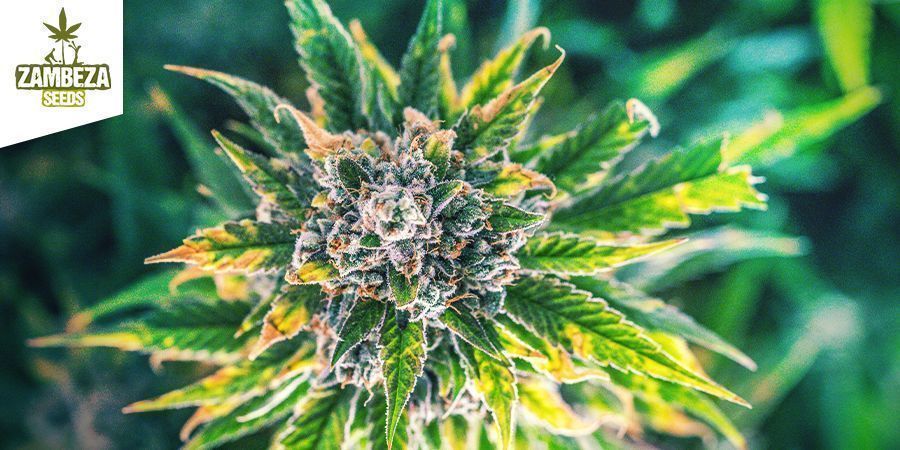 Power Kush is a high-yielding, high-THC hybrid created by crossing Critical with OG Kush. This is a compact plant that grows at most to 80cm and yields between 475-525g/m² indoors. That figure is boosted up to 500-600g/plant outdoors. This powerful indica-dominant strain flowers in just 50 days and contains 20% THC. The effects culminate in a long-lasting couch-lock. However, this is also a creative high, which can absolutely enhance out-of-the-box thinking. Flavours are complex, with a blend of sweet, spicy, and sour notes.
PURE KUSH FEMINIZED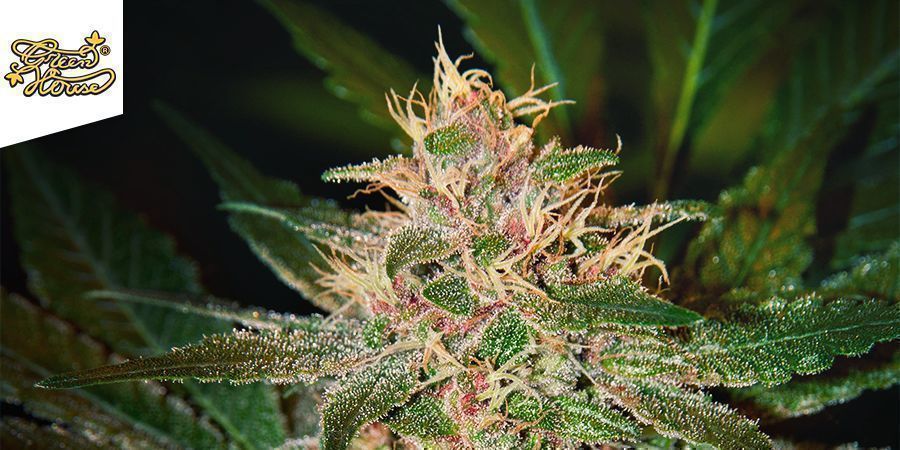 This is, as the name suggests, a pure Kush strain. This beautiful plant has reddish and pinkish hues on the calyxes and stigmas. However, Pure Kush is not just a show pony in the looks department. This strain delivers where it counts. This plant has the potential to produce up to 900g/plant! Plus, all those wondrous buds will contain 19% THC. Hard to go wrong with that. The plant thrives in a ScrOG environment. That said, this strain does take longer than other indicas. It requires about 9 weeks to develop large, attractive buds. Pure Kush is also a treat for the palate. It has a sweet, nutty flavour.
GIRL SCOUT COOKIES FEMINIZED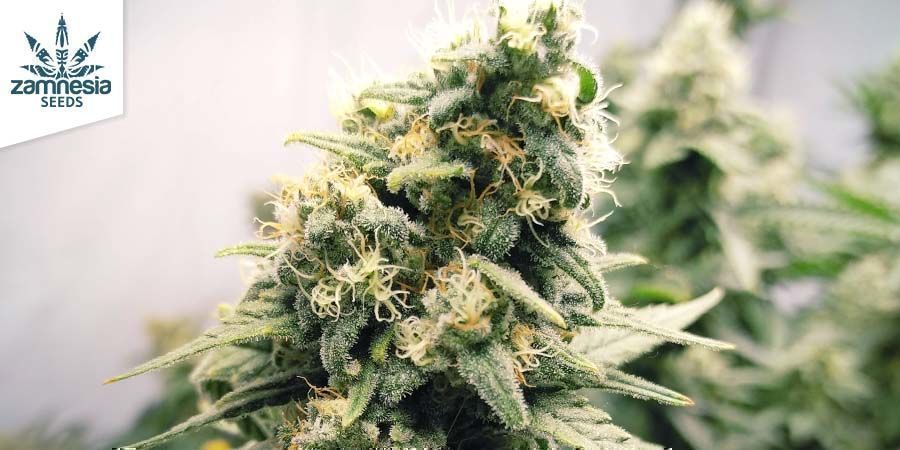 This California hybrid is taking Europe by storm. A cross between Durban Poison and OG Kush, this is one primo American import. The feminized strain does well both indoors and out. Inside, these plants will reach heights of between 85-105cm. Yields are an impressive 425-500g/m². When grown outdoors in warm climates, plants can reach up to 150-190cm and will yield 425-475g/plant, especially when harvested in October, the optimal time. The delicious aroma and taste of Girl Scout Cookies is both sweet and earthy. But the real treat here is the 22% THC, not to mention the delicious taste. Go slow with this strain, especially if you are a newbie. It can easily overwhelm new smokers.
KUCHI FEMINIZED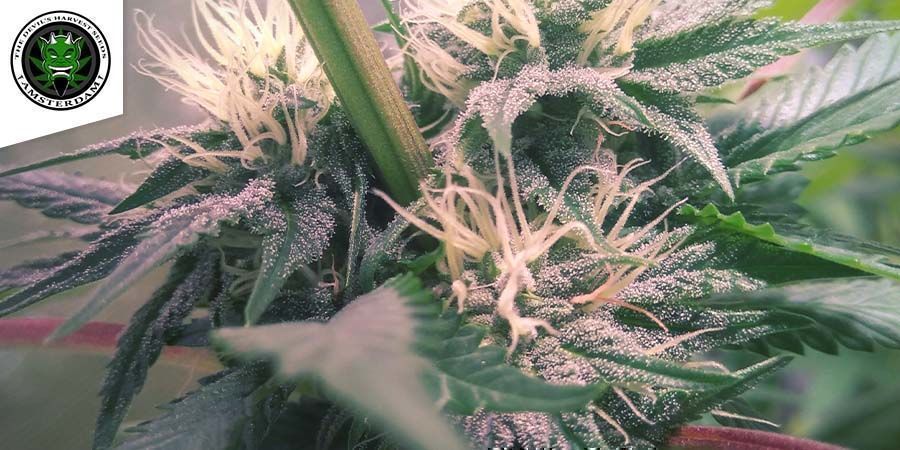 This 60/40 indica/sativa cross between Cheese and OG Kush features fast-flowering, abundant yields, and a terrific high. The striking buds are literally crusted in resin. With a flowering time of just 60-70 days, buds mature to contain a whopping 20-22% THC. When given a full 8 weeks to ripen, the buds tend to have a sweeter taste. Let it grow even longer and the power of Kuchi will knock your socks off. This may not be the loftiest strain - it takes after its indica parent - but the results are pure Kush all the way. The stone is heavy and the flavour, fruity and tangy.
BUBBA'S GIFT FEMINIZED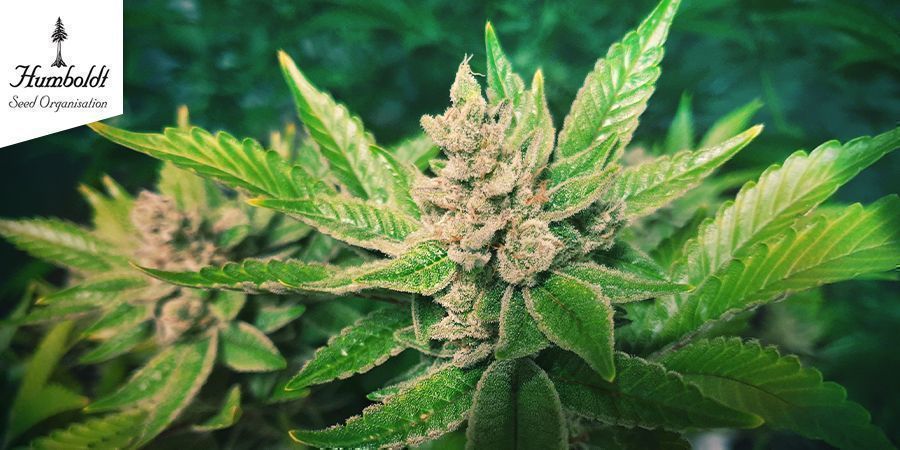 This odiferous indica-dominant (95%) hybrid has a lot going for it. Starting with the smell. You cannot miss its distinctive aroma while growing. That is why good ventilation and filters are absolutely necessary. In the grow room, Bubba's Gift starts out a bit slow, but picks up steam a few weeks into growing. This strain grows quickly, albeit short and stout. Flowering time is also a fast 55-60 days. During that time, Bubba's Gift produces densely-coated, resinous nugs.
Outdoors, this cross between OG Kush, West Coast Dog, and Old World Kush is actually a bit tricky to grow, just because of the fast grow time. This little plant also has a small appetite and does not require a great deal of nutrition. Definitely a special strain.