Blog

4 min
What Is Limonene In Cannabis?
4 min
Limonene is found all over the natural world, and is very abundant in sativa-dominant strains of cannabis in particular. Refreshing, citric, and an absolute classic in the world of cannabis terpenes, find out all about limonene here.
Cannabis (and most other plants) are full of terpenes. There are thousands of terpenes in the natural world, but one of most common in cannabis is limonene. This compound is responsible for aromas of lemon and citrus fruit, and is found in relative abundance in some of the most well-known strains of cannabis.
In this article, we look into limonene, ask if it could have any holistic potential, and then list our top 5 favourite limonene-rich strains of weed.
What is limonene?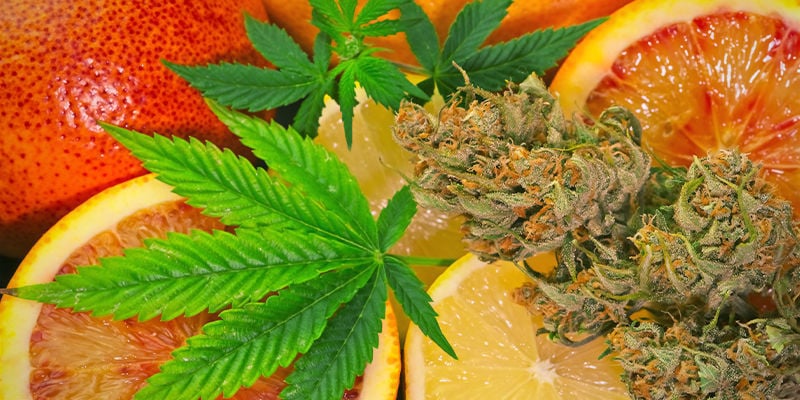 Limonene is a very common monoterpene found in many strains of cannabis. Terpenes are fragrant molecules found throughout the natural world, and often extracted in the form of essential oils. Pine trees, lemons, flowers, cannabis, and more all produce their scents by means of creating terpenes.
Other common cannabis terpenes include:
Where can you find limonene?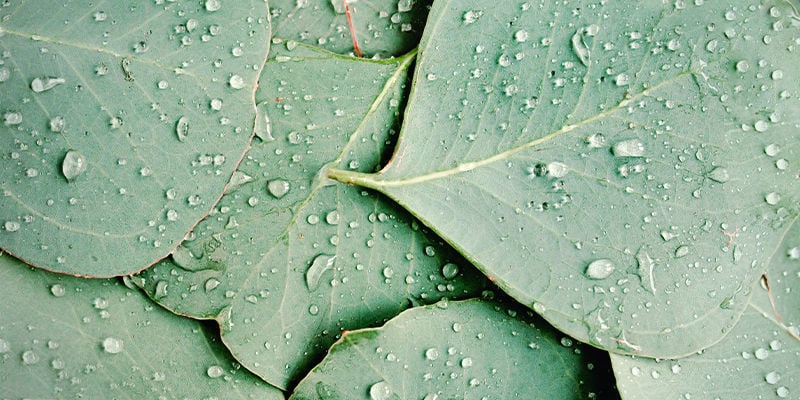 But where can you find limonene? As the name perhaps suggests, limonene can be found in the rind of lemons and other citrus fruits. In fact, it composes around 97% of the essential oils in orange rind. However, limonene is also found throughout nature in a variety of other sources—and, of course, in cannabis!
Here's a breakdown of a few limonene-rich sources:
Citrus fruit rinds
Eucalyptus
Various species of coniferous and broadleaf trees
Peppermint and spearmint
Cardamom
Black pepper
Smell and aroma of limonene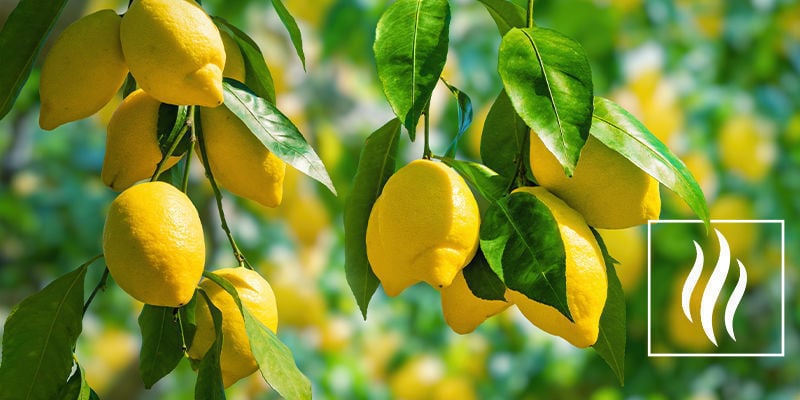 In most instances, limonene smells like lemon or citrus—but it can vary a little (more on this in the next section). The citric scent of limonene means that it is commonly extracted and used in human-made products—particularly cleaning products. It also has a light, fruity, and refreshing aroma/taste that makes it a common addition to foodstuffs like chewing gum, ice cream, juice, soda, and more.
What is the chemical structure of limonene?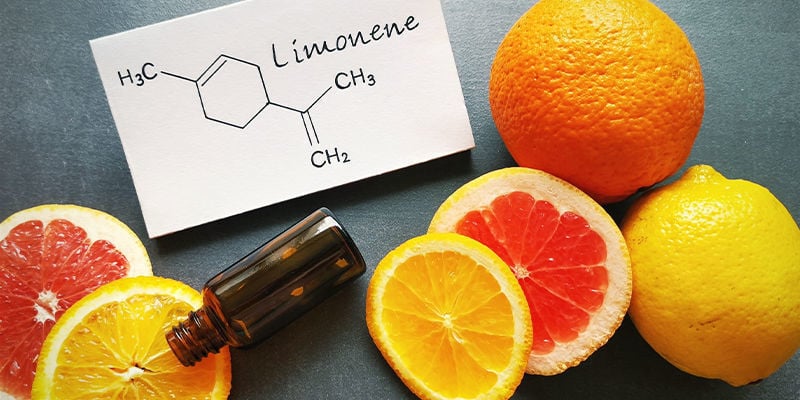 There are two forms of limonene. One has a d-isomer, and this is by far the most common, and gives off a citrus aroma. Less common is the l-isomer, which has a more piney, turpentine-like aroma. Usually, you won't find this in cleaning products, but you might find it in certain strains of cannabis. So just because your cannabis doesn't have much of a citric tang doesn't necessarily mean it doesn't contain any limonene.
Potential benefits of limonene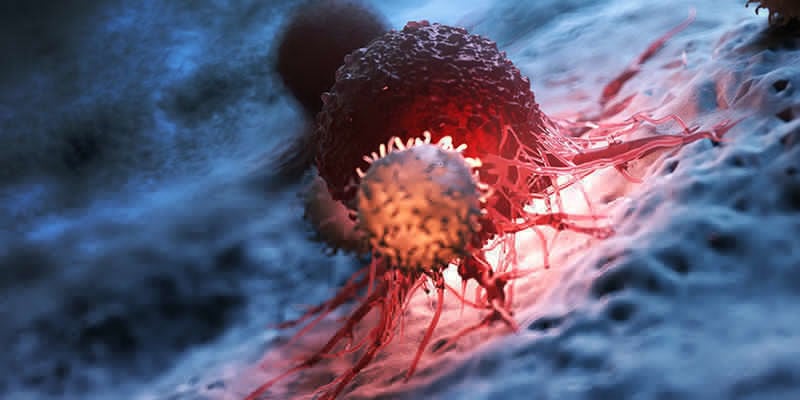 Though limonene is mostly used and loved for its rich aromas, there is also a growing body of research investigating whether it might have some potential wellness benefits. Before we go any further, it should be noted that most of the studies investigating limonene use much larger concentrations of the terpene than those found in cannabis, and, moreover, don't investigate any possible interaction between this terpene and cannabinoids. Therefore, you shouldn't assume that you can replicate these findings by smoking a limonene-rich joint.
Much of the research into limonene has investigated its relationship to tumour growth. There are several pieces of research of note, all of which indicate that limonene consumption may affect the rate at which tumours grow.
A 2012 paper notes that, in a murine study, the application of limonene impacted the speed at which tumours developed (Chaudhary, Siddiqui, Athar and Sarwar Alam). The researchers suggest that limonene may work by affecting inflammation, oxidative stress, and Ras-signalling.
Another study, from 1998, found limonene to affect tumour development in a phase I human trial (Vigushin et al.). That being said, the findings are limited, and were not observed in a phase II trial. What is most promising about this research is that limonene appeared to be well-tolerated, with few negative side effects and low toxicity.
In 2013, a piece of research investigated the effects of limonene on 43 women with breast cancer (Miller et al.). Study participants took two grams of limonene per day, for two to six weeks, at which point the tumours were operated on, and the researchers were able to investigate the potential effects. They observed that limonene appears to concentrate in the breast tissue, and potentially causes a reduction in cyclin D1 expression; cyclin D1 is known to affect tumour growth.
Apart from the above, limonene has been observed for its effect on:
Free radicals
Inflammation
Heart health
Appetite and digestion
Here too, studies into limonene's impact are preliminary.
5 cannabis strains that contain limonene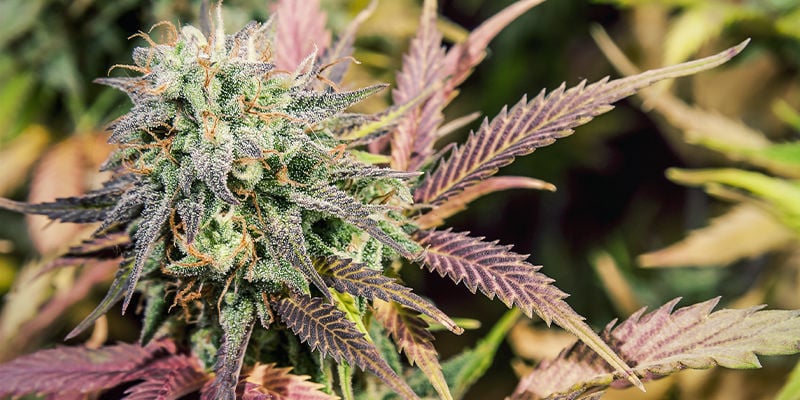 While you shouldn't expect to reap the rewards of limonene by smoking a joint, you can still enjoy its delicious flavours and aromas. Limonene is found in many strains of cannabis, so choosing between them can be a bit overwhelming. With that in mind, here are five of our favourites, to help you make your choice.
1. Jack Herer
This world-famous strain is a cross of Skunk #1 x Haze x Northern Lights. Genetically, it's pretty balanced, although the sativa tends to exhibit itself a little more strongly than the indica. A phytochemical profile dominant in THC and limonene leads to a hard-hitting, energetic high, meaning it can be a good smoke for social occasions. Jack Herer doesn't just exhibit notes of limonene; you can also expect an earthy, piney base that helps to ground it a little. You can't go wrong with Jack Herer!
2. Super Lemon Haze
A cross of Lemon Skunk and Super Silver Haze, Super Lemon Haze in another firm favourite. Boasting 80% sativa genetics, it's an incredibly potent strain that elevates the mind. Well-cared-for specimens grown in the right conditions can top 25% THC! What's more, this plant can yield up to 700g/m², which makes Super Lemon Haze a very generous cultivar. In terms of flavour, you know it wouldn't be on this list if it wasn't full of limonene. Expect seriously strong citric notes; sharp and refreshing.
3. Durban Poison
Durban Poison heralds from South Africa and is a very special strain. With a THC content of 8–9%, it might not stand up to others in terms of strength, but it makes up for it in flavour and quality. The highs from this strain are very enjoyable. Light, energising, and cheerful, it's not going to blow your head off, and sometimes that's just what one needs. The flavours are sweet and complex, with citrus notes featuring alongside notes of liquorice, candy, and spice. Delicious!
Durban Poison (Nirvana) feminized
Parents: South African x Dutch Genetics
Genetics: Sativa-dominant
Flowering Time: 8-9 weeks
THC: 20%
CBD: 0-1%
Flowering Type: Photoperiod
4. Lemon Power Haze
Lemon Power Haze clocks in at around 20–25% THC, and therefore offers a very strong, sativa-led high. A cross of Lemon Skunk and Amnesia Haze, this strain mixes two favourites and creates something beautiful in its own right. Refreshing lemon notes combine with skunky dankness in Lemon Power Haze to create a flavour/aroma combo that is satisfying and timeless.
5. Shining Silver Haze
There's a theme here: Haze strains give rise to lots of limonene. The final strain on this list is Shining Silver Haze, a cultivar that offers huge yields, powerful sativa-dominant highs powered by 21% THC, and great tastes. The progeny of Haze x (Skunk x Northern Light), it's full of some world-class genetics. With pungent, fruity flavours, lemon notes, and earthy undertones, it's a classic smoke with a lot to offer.
Limonene: Final words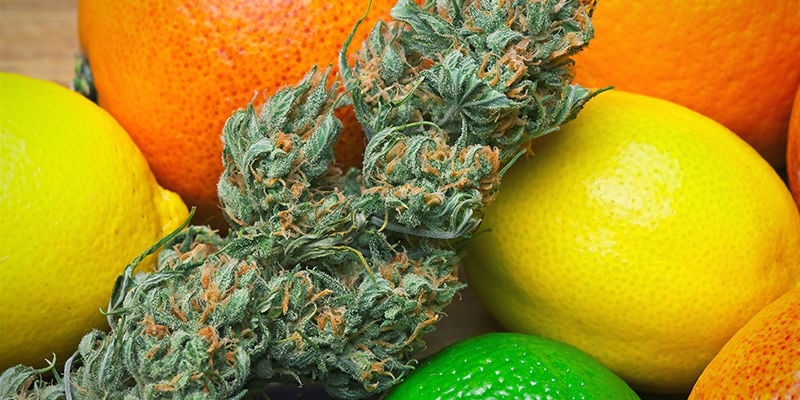 If you've smoked weed before, you've probably come across limonene. A terpene present in many of the best strains of cannabis, this compound has a lot to offer the senses, and maybe even some holistic benefits too!
References
Chaudhary, S. C., Siddiqui, M. S., Athar, M., & Alam, M. S. (2012). D-Limonene modulates inflammation, oxidative stress and Ras-ERK pathway to inhibit murine skin tumorigenesis. Human & experimental toxicology, 31(8), 798–811. - https://journals.sagepub.com
Miller JA, Lang JE, Ley M, Nagle R, Hsu CH, Thompson PA, Cordova C, Waer A, & Chow HH. (2013 Jun). Miller, J. A., Lang, J. E., Ley, M., Nagle, R., Hsu, C. H., Thompson, P. A., Cordova, C., Waer, A., & Chow, H. H. (2013). Human breast tissue disposition and bioactivity of limonene in women with early-stage breast cancer. Cancer prevention research (Philadelphia, Pa.), 6(6), 577–584. - https://pubmed.ncbi.nlm.nih.gov
Vigushin, David M., Poon, Grace K., Boddy, Alan, English, Jacqueline, Halbert, Gavin W., Pagonis, Christos, Jarman, Michael, Coombes, & R. Charles. (1998, June). Phase I and pharmacokinetic study of d-limonene in patients with advanced cancer. Cancer Chemother Pharmacol 42, 111–117 - https://link.springer.com