Blog

5 min
The Best Websites For Stoners [2021 Update]
5 min
Feeling like you have nothing to do after ripping that massive bowl? Don't worry, the internet has your back. Explore this list of websites to plunge your mind into a world of education, entertainment, and obscurity. Put some time aside to learn a new language, discover how to grow the perfect cannabis plants, and tap into the world of weed dating.
The internet offers endless entertainment possibilities, regardless of your state of mind. However, this virtual network becomes particularly fun with some THC in your system. With billions of unique websites available at the click of a button, the options are limitless. At Zamnesia, we decided to do the hard work for you: Avoid analysis paralysis and check out the list of websites below to guarantee a great time. Fire up a joint, get comfy, and prepare to zone out.
What Are the Best Websites for Stoners?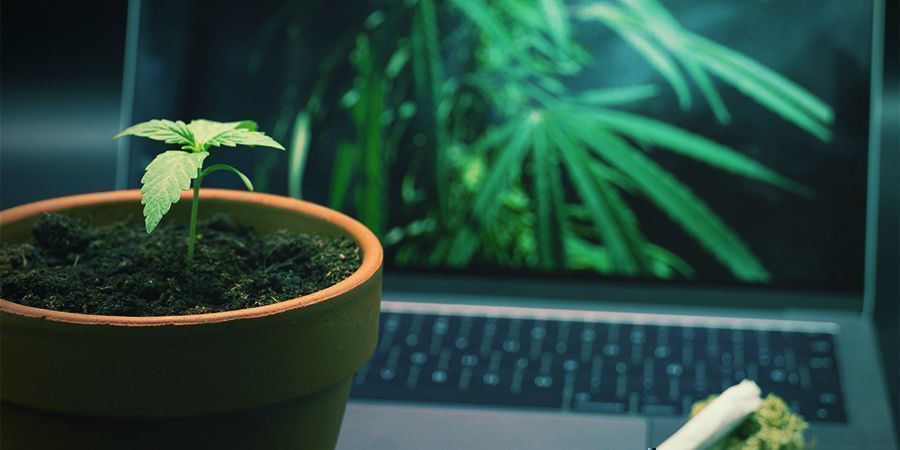 What constitutes a good website for a stoned mind, you ask? Well, let's first consider what happens when you intake THC: colours and music are enhanced, giggles arise, and the mind starts to prioritise divergent thinking. So, when it comes to curating a list of websites to maximise the stoned experience, it makes sense to choose those that boost an already lifted state of being.
To suit all manner of stoners, the websites below will inspire, educate, and puzzle the THC-bathed mind. Experience trippy sights, interactive games, and images that will make you want to drop everything and head out into nature.
Educational Websites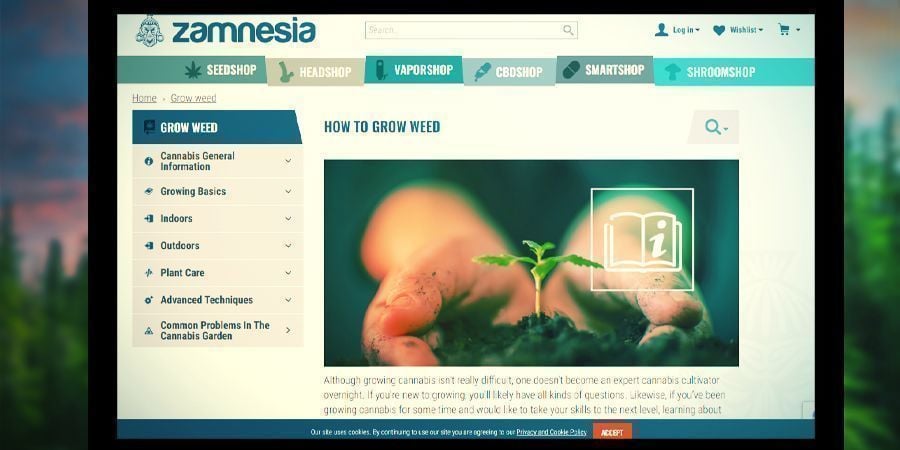 Stoners often get a bad rap. Although sitting around doing nothing can be the perfect tonic for everyday life, many weed smokers have a passion for learning and evolving. Check out these awesome websites to learn something new and keep your neurons ticking.
Zamnesia — Cannabis Grow Guide
Growing cannabis involves much more than placing a seed in some soil. Cultivating the herb is a science, an art, and a craft all in one. Explore the Zamnesia Cannabis Grow Guide to learn everything you need to know, from basic plant care to advanced techniques.
The Crash Course
The Crash Course offers incredible animated videos that break down complex topics into easy-to-learn (and memorise) material. Delve into the domains of anatomy, artificial intelligence, history, astronomy, biology, philosophy, and more!
Memrise
Memrise offers an abundance of language courses and remains one of the fastest ways to learn a new tongue! This free website gamifies language learning, making it a great accompaniment for a baked learning experience. Put your memory to the test, work up the ranks, and earn points as you progress.
Trippy Websites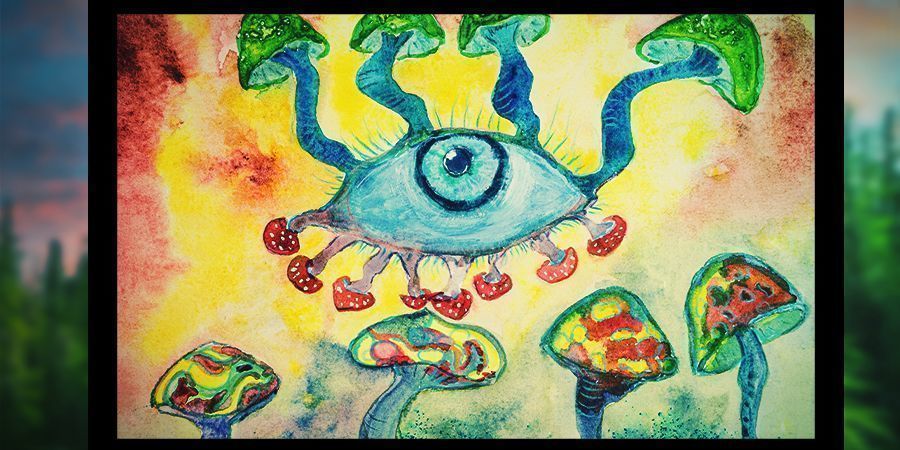 Before you watch The Matrix for the 73rd time, let us recommend some other ways to blow your mind on a Saturday night. The websites below will catapult you into psychedelic landscapes and make you question your place in the cosmos.
Zoom Quilt
Hit a heavy indica and sink into the couch before diving into Zoom Quilt. You'll be sucked into an infinitely zooming illustrated image that takes you through incredibly detailed forests of screaming trees and cities inhabited by unusual creatures. Click on the different versions on the left-hand side to experience entirely unique journeys.
Hopalong Orbits Visualizer
Buckle up. Stuff your strongest sativa strain into a joint and enjoy the ride. Hopalong Orbits Visualizer will bombard your nervous system with beautiful DMT-like colours and a fast-paced ride through cyberspace. Use your mouse to navigate this unusual space. Are things moving too fast for you? Use the down arrow to slam on the breaks, and use the left and right keys to change the rotation.
Neave TV
Okay, this one will have you tripping hard. Neave TV features numerous channels that you can browse through with a simple mouse click. Each channel offers an amazingly trippy experience full of abstract scenes and things that, well, you just have to see for yourself. Don't say we didn't warn you.
Weird Websites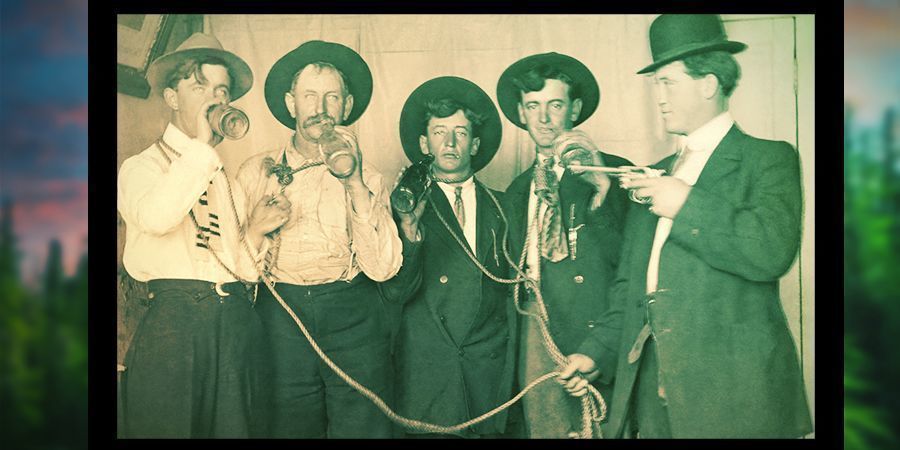 Sure, trippy websites are quite odd. But weird websites take things to another level. These strange experiences aren't for everyone, but you'll certainly enter a world of giggles if you're a fan of the obscure.
Weird Family Photos
We know you have a few photos you aren't proud of. Don't worry, so does the rest of humanity. Explore Awkward Family Photos to tap into an endless archive of cringe events. Fire up the most giggle-inducing strain you possess and get ready for an ab workout.
Eel Slap
One thing you need to know about this existence: a man once took a huge slap from an eel in order to provide you with a good time. We're not joking. Reenact this moment of insanity on Eel Slap by playing the role of the slapper. Use your mouse to wield the slimy fish and spank it across his face at will.
Cleverbot
What better way to weird yourself out than a conversation with artificial intelligence? Okay, Cleverbot may be crude and early in the AI timeline, but it still offers a unique and odd experience. Ask Cleverbot anything from conversational questions to existential inquiries.
Interactive Websites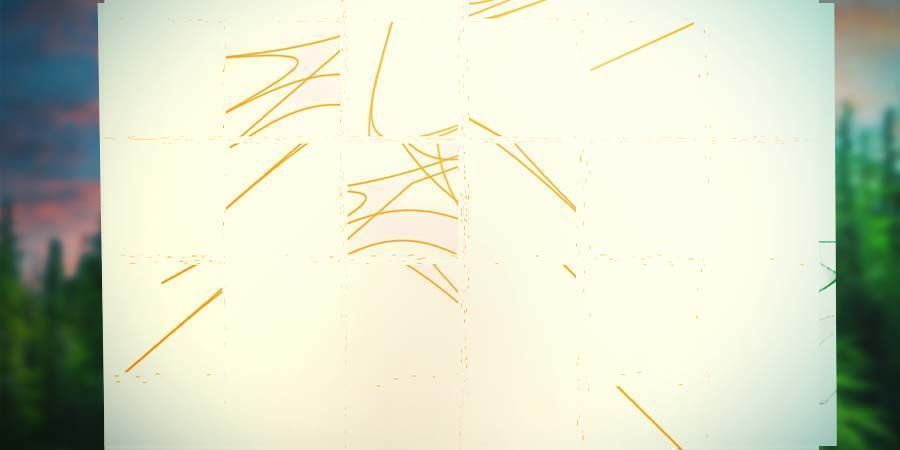 These interactive websites will provide you with hours of entertainment when you run out of things to do. Don't just sit there bored. Put that THC to great use and earn some impressive scores!
Omglasergunspewpewpew
You heard that right. Omglasergunspewpewpew plunges you into a cosmic world of flying peaches and aggressive Donald Trump clones. Dodge the billionaire while shooting as many peaches as possible to earn the high score among your smoking crew.
Perfect Circle
Frustrating. Addictive. So much damn fun! Head over to Perfect Circle and attempt to draw the roundest shape you're capable of; just don't go too slow! We'll be impressed if you manage to score above 95%.
Mr Doob
Unleash your inner artist over at Mr Doob. This entertaining drawing tool immerses the humble stoner in an addictive creative experience. Whether you simply want to doodle for fun or are serious about your artwork, Mr Doob will have you scribbling away for hours. Use the handy tools to add shading, squares, and even fur effects to your pieces.
Useless Websites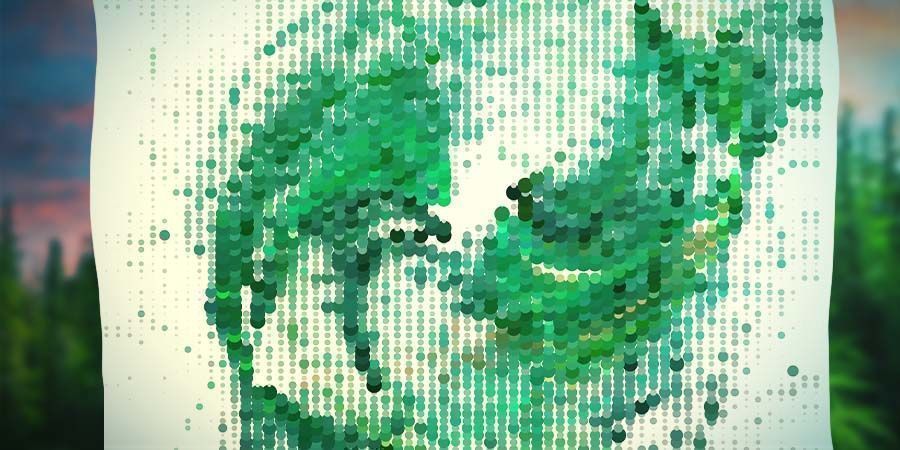 Do you have a deadline approaching? Perhaps you need to finish an essay or add some final touches to a spreadsheet. Of course, you'll need a break or two along the way. Fire up a bowl and hit up these websites to bask in well-deserved moments of procrastination.
Koalas to the Max
We don't know where the name Koalas to the Max came from. What we do know: you'll fall deep down a procrastination rabbit hole if you enter this website. Although simple, moving your cursor around this page remains deeply satisfying.
Sometimes Red Sometimes Blue
This one wins the crown for the most pointless website on the internet. Hit the refresh button to watch the screen change from one colour to the other. It goes something like this: sometimes red, sometimes blue.
Is It Christmas?
Just in case you're confused, this website will let you know whether it's Christmas or not. If you enter the website on the 364 days of the year that aren't Christmas, you'll see a big "NO". If you visit on the 25th of December, well, we trust you'll figure it out.
Visual Websites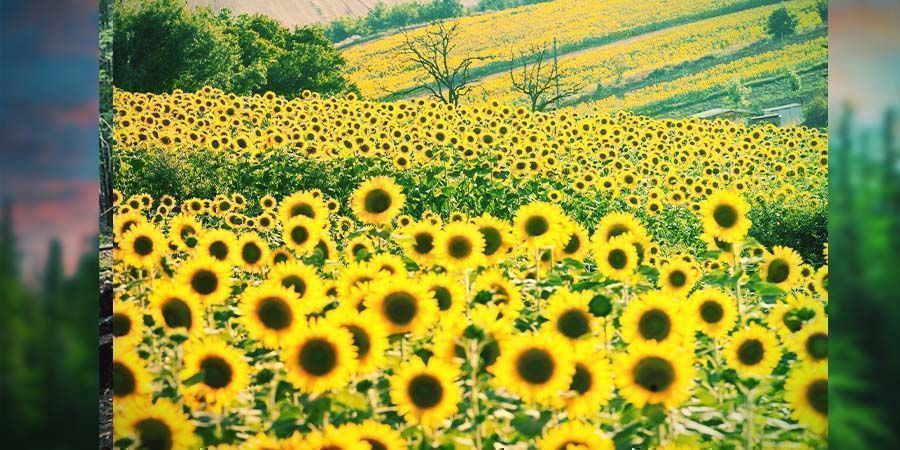 Everything looks a little nicer when stoned. Colours appear brighter, and the landscape becomes somewhat HD. Take advantage of this visual shift and lay your eyes on some pretty sites (pun intended).
Cabin Porn
If you have a dirty mind, we're sorry to disappoint. But we're sure you'll still enjoy these wondrous cabins. Located in stunning natural settings, the gorgeous abodes on Cabin Porn will have you lusting after your own special spot in the woods.
DeviantArt
DeviantArt features the work of incredible artists from all over the world—from mystical landscapes to stunning photography. Be amazed at the abundance of game art, poetry, sci-fi pieces, and animations.
Far and Wide
Far and Wide features 100 amazing world maps that highlight facts you may have never known about our special planet. Learn something new with every scroll, such as the preferred beverage in every nation, and the most corrupt countries on Earth.
Cultural Websites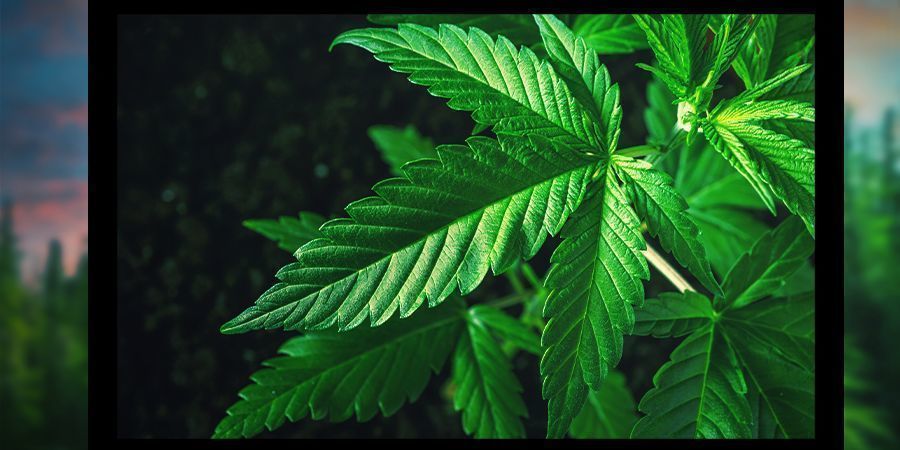 More than just a plant, cannabis has given rise to an international culture that spans continents. Love for the herb supersedes borders and language, and unites people through a shared cause. Check out these weed culture websites to stay updated on the world of weed.
Soft Secrets
Soft Secrets has published valuable cannabis information since 1985. The magazine features well-researched articles in the domains of growing, legalization, medical, lifestyle, and more. Stay informed and educated with this well-curated publication.
NORML
Based in the United States, NORML works hard to advocate for legal marijuana. The platform publishes top-tier articles surrounding medical cannabis, hemp, and cannabis research. They are also one of the best outlets for cannabis news and legal developments.
CannaConnection
CannaConnection features one of the most in-depth marijuana databases on the internet. The site relies on professional writers and journalists to compile information on growing, strain profiles, cannabis science, and weed culture.
Dating Websites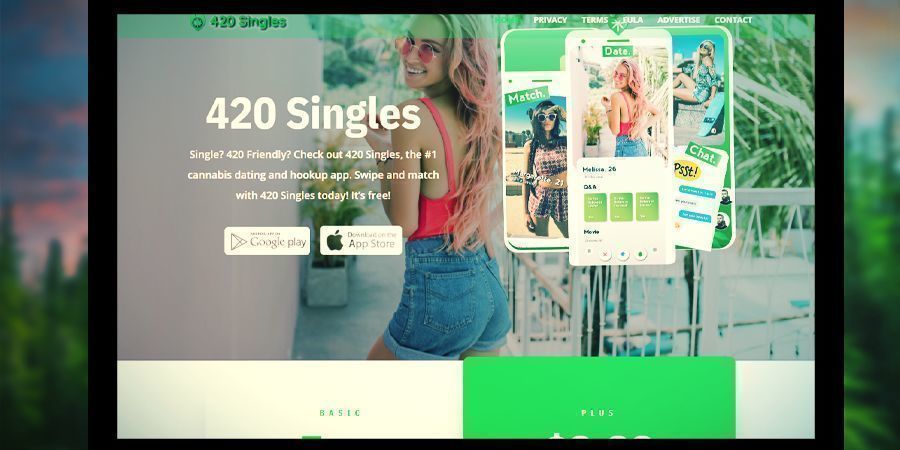 Dating websites help many couples find their dream partner; however, sometimes weed is a deal-breaker. Skip any potential disapproval by diving straight into the marijuana-themed dating sites below.
420 Singles
As you can tell by the name, 420 Singles attracts cannabis-loving individuals looking to make connections. Browse through potential partners and swipe right when you find somebody you'd love to share a bowl with.
My 420 Mate
My 420 Mate will help you find a weed-loving partner. The app gives each stoner 65 free credits to get their journey started and prides itself on a lack of fake and inactive accounts. Find a 420 partner near you.
High There!
High There! Follows Tinder's lead with an easy-to-use swiping system that allows users to narrow down their search for that perfect pot partner with ease and simplicity. The app also goes beyond dating and helps stoners find platonic smoking buddies, too.
Often Stoned, But Never Bored: The Internet Is a Stoner's Paradise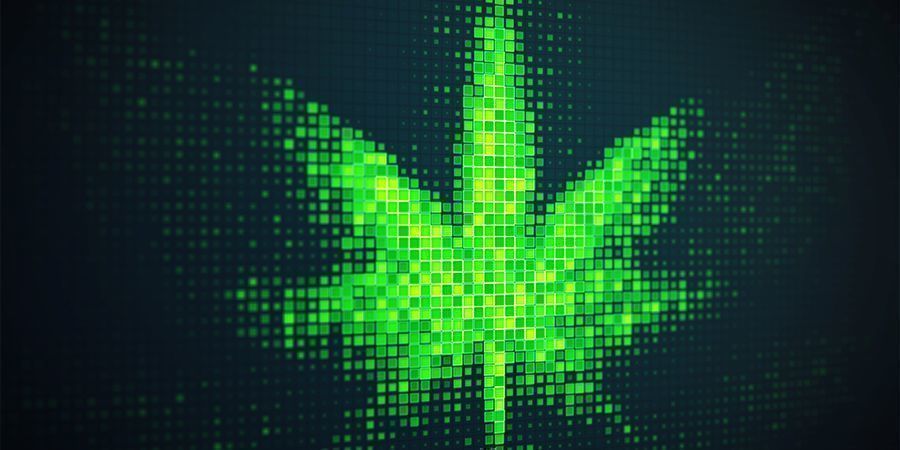 There you have it. You never have an excuse to be bored whilst high ever again. Use the power of the internet to learn a new language, zoom through cyberspace, get clued up on weed, and even find the love of your life! Are there any other websites you think belong on this list? Let us know!