Blog

3 min
Chemdawg: Cannabis Strain Review & Information
3 min
Chemdawg is a truly legendary cannabis strain that scores top marks with distinct flavours and a powerful sativa effect. There are rumours that it's a descendant of OG Kush and Sour Diesel, but no one knows for sure. What we do know is that it's a perfect daytime strain and great addition to a cannabis garden, although it's challenging to grow.
Chemdawg is a legendary hybrid with origins shrouded in mystery. The strain, famous for offering an intense cerebral high, came out in the 90s and has stayed popular ever since. Nowadays, along with being smoked, it's widely used by growers to birth new hybrid strains.
It might not be known for sure which strains it descended from, but the characteristics are unmissable. If you take a hit that tastes like diesel and you end up flying with the birds, you're probably enjoying some Chemdawg.
Now, let's take a closer look at this stoner's best friend.
CHARACTERISTICS OF CHEMDAWG
As we mentioned before, despite its extensive popularity, the exact genetic origins of Chemdawg are unknown. There is the rumour of it being bred from the legendary OG Kush and Sour Diesel, but nobody knows for sure. We're not totally clueless about this sativa-dominant hybrid either.
| | |
| --- | --- |
| Genetics | Sativa-dominant hybrid |
| Parents | Unknown (OG Kush/Sour Diesel?) |
| THC | 15–20%+ |
| CBD | Low |
| Flavours | Earthy, Diesel, Lemon, Pungent |
| Effects | Uplifting, Euphoric |
Some, as we just discussed, believe that Chemdawg is a cross between OG Kush and Sour Diesel. Others, however, consider the possible origins to be either Nepalese or Thai sativas. Regardless of the true origins, it is one of the most popular sativa varieties, having earned itself a dedicated following. And, despite the fact two decades have passed since the debut, its genetics are still widely used for modern strains.
On paper, Chemdawg may seem like a medium potency strain, especially given the THC levels measuring between 15–20%. Yet, contradicting the seemingly average potency, one of the main reasons it's famous is the strong, cerebral effect. In fact, according to legend, the name comes from how it made people roll around like dogs when they smoked. Thanks to the euphoric sativa effect, the strain is also still considered one of the best daytime smokes.
The name of the strain also takes some inspiration from the flavour profile. While it's not something you would expect people to enjoy, connoisseurs like the distinct, chemical fuel notes in the smoke.
HOW TO GROW CHEMDAWG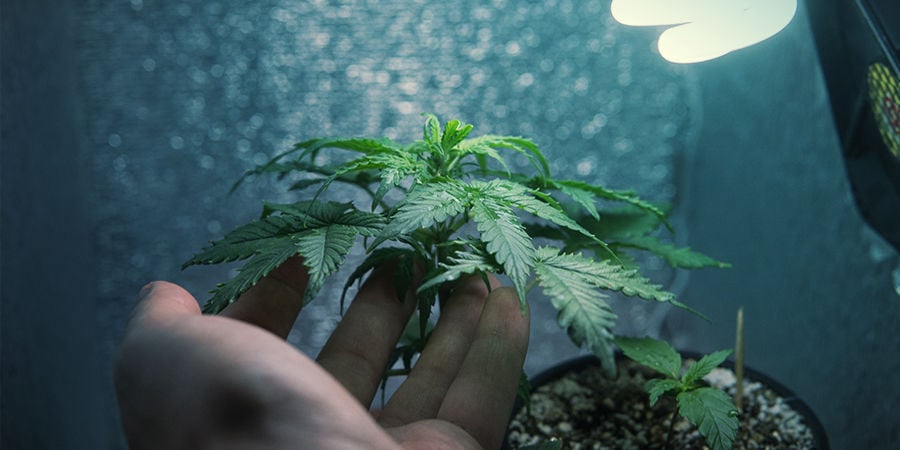 Chemdawg is a fairly difficult strain to grow. It's sensitive to humidity and temperature fluctuations, and it's therefore best cultivated in a controlled indoor environment. Given the demanding nature of the growing process, it is best suited for experienced growers.
| | |
| --- | --- |
| Grow Difficulty | Expert |
| Best suitable to grow | Indoor |
| Climate | Sunny, Warm |
| Variety | Feminized |
| Height Indoor | 150cm |
| Height Outdoor | Large |
| Flowering Time | 9 Weeks |
| Harvest period (outdoor) | October |
| Yield Indoor | 350–500g/m² |
| Yield Outdoor | Medium |
The famous Chemdawg puts the grower in a peculiar situation. On one hand, Chemdawg wants a controlled environment where humidity and temperature can be constantly kept in check. On the other, its sativa genetics, and the resulting vigorous growth, are not really optimal for indoor cultivation. Yet, experienced growers can see good results with the strain. Providing adequate air circulation, and only feeding a low amount of nutrients, will be key.
On the plus side, the strain won't get as tall as some other sativas; 150cm indoors is typical. It also keeps things reasonable with the flowering time, requiring 9 weeks to mature the buds. Typical yields for the strain will be in the range of 350–500g/m². Under an experienced hand growing with the ScrOG method, which the strain responds to strongly, cultivators can see substantially more.
Chemdawg doesn't respond well to harsh conditions, and it's very prone to mould. As a result, it isn't the best choice for outdoor cultivation in the cooler parts of Europe. If you want to grow outdoors, you're best off in a sunnier, warmer climate; there, you could harvest by October.
CHEMDAWG: FLAVOUR & EFFECTS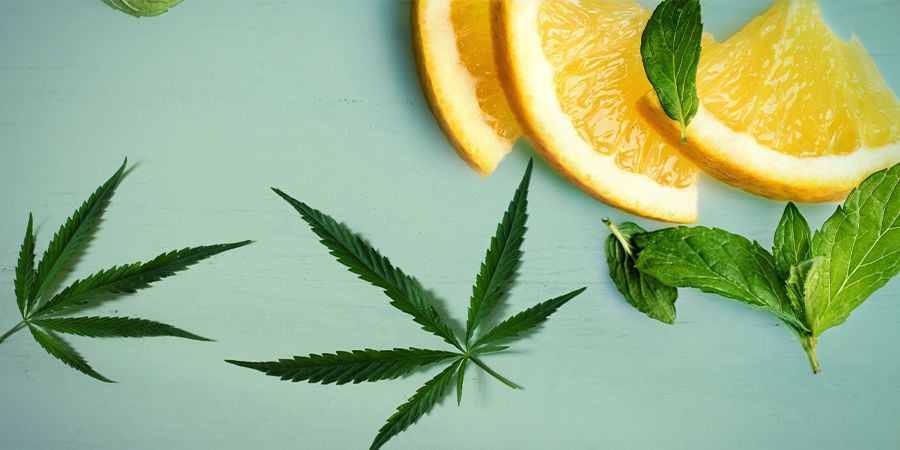 Chemdawg pleases smokers with strong diesel flavours that complement the earthy and woody undertones. When smoked, one can taste sweet and, at times, lemony flavours in each smooth hit.
Along with the hallmark chemical notes that make Chemdawg a consistent favorite, it delivers a very powerful sativa effect. The cerebral, uplifting, and energetic high makes Chemdawg a great daytime smoke. Those not used to strong sativas, however, should take it slow with this strain, as the effect can be overwhelming.
CHEMDAWG: FINAL VERDICT
No list of legendary cannabis strains, from Skunk, to OG Kush, to Girl Scout Cookies, would be complete without Chemdawg. Just as popular as when it came onto the scene some time ago, the strain has earned a reputation. Whether you're talking about the distinct aromas or the phenomenal daytime buzz that it provides, it's a known classic. Add in the mystery behind the potential origin, and you have a true cannabis legend worthy of the highest ratings. If only it just was a tad easier to grow...