Best Cannabis Strains To Grow In A Screen Of Green (ScrOG)
3 min
ScrOG is a great way to produce big yields in limited space. By training your plants to grow horizontally along a screen, you can maximise the light from your lamp, ultimately maximising the harvest potential of even just a few small plants.
Chances are you've heard of ScrOG. Regardless of your experience as a grower, you'll want to know exactly which strains can hold up to this seemingly difficult, yet really rewarding method of growing. Read on for a quick guide to the best strains for ScrOG growing.
WHAT IS SCROG?
ScrOG refers to screen of green, a method of growing cannabis through—you guessed it—a screen. It's arguably one of the best methods to maximise yield, especially if you're only growing a handful of plants.
"Scrogging" usually requires 1–5 cannabis plants per m², and a screen or mesh sitting roughly 20cm above the pots. The screen can be made of almost any material, as long as the holes of the screen are at least 5–10cm wide. The plants are then trained to grow no higher than the screen, creating a large horizontal canopy.
Each grower will have their own unique way of doing this; some will trim foliage once it grows above the screen, encouraging new branches to grow horizontally. Others will achieve the same goal by tucking or tying branches so they don't grow above the screen.
ScrOG is mainly used by indoor growers because it allows them to maximise their yields even when working with limited resources and space. Once the screen is roughly 70% full with vegetative growth, you can flick the lights and switch to flowering. The plants will usually occupy the rest of the screen during the flowering phase.
THE BEST CANNABIS STRAINS FOR A SCROG SETUP
BRUCE BANNER #3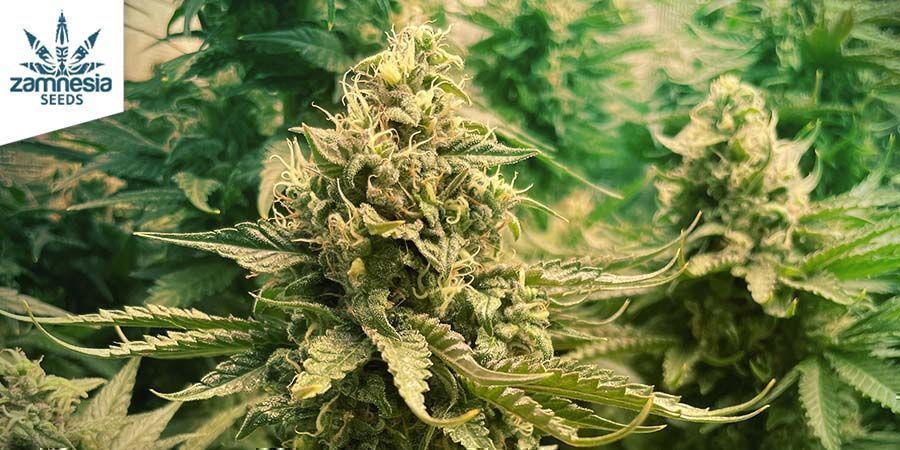 Just like the comic book character of the same name, this strain is a big, strong, green monster. A hybrid that combines OG Kush and Strawberry Diesel genetics, Bruce Banner #3 delivers great potency and aroma, as well as exceptional yields.
Bruce Banner #3 is a slightly sativa-dominant hybrid, which shows when it matures, needing roughly 63–70 days to finish flowering. This makes it ideal for ScrOG setups where you can use multiple plants to maximise the size of your yields, which can top 400g/m².
Come harvest time, Bruce Banner #3 will reward you with big, dense flowers. Its buds are extremely aromatic, combining fresh citrus and sweet berry aromas. Besides its incredible aroma, Bruce Banner #3 is also super potent, boasting THC concentrations of up to 27%.
GREEN GELATO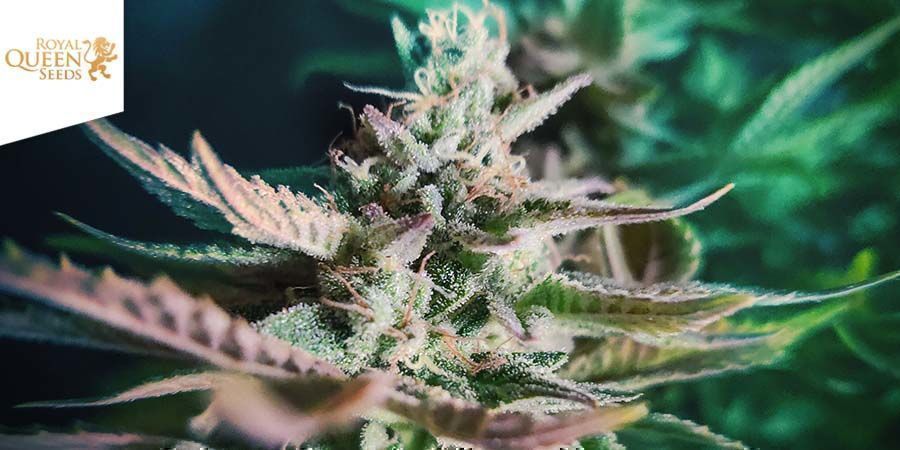 Green Gelato is a superb hybrid from Royal Queen Seeds. It was bred using famous West Coast Cookies genetics (Thin Mint Cookies) and Sunset Sherbet. The result is a slightly sativa-dominant hybrid that's pleasing on literally all fronts.
In terms of aroma, Green Gelato combines the delicious sweet mint notes of Thin Mint Cookies with the fresh citrus aromas of Sunset Sherbet. The result is a sweet, fresh, minty aroma that strangely resembles Italian ice cream. In terms of potency, Green Gelato produces a strong euphoria that combines mental stimulation with long-lasting physical relaxation.
In a grow room, Green Gelato is a great option for Scrogging. Stick these plants under a screen and they'll cover it in a matter of weeks, given the right conditions. Just remember that, being a sativa-dominant strain, Green Gelato can take around 8 to 10 weeks to flower. Once they're ready, however, these plants can produce massive harvests of up to 700gr/m².
SUPER OG KUSH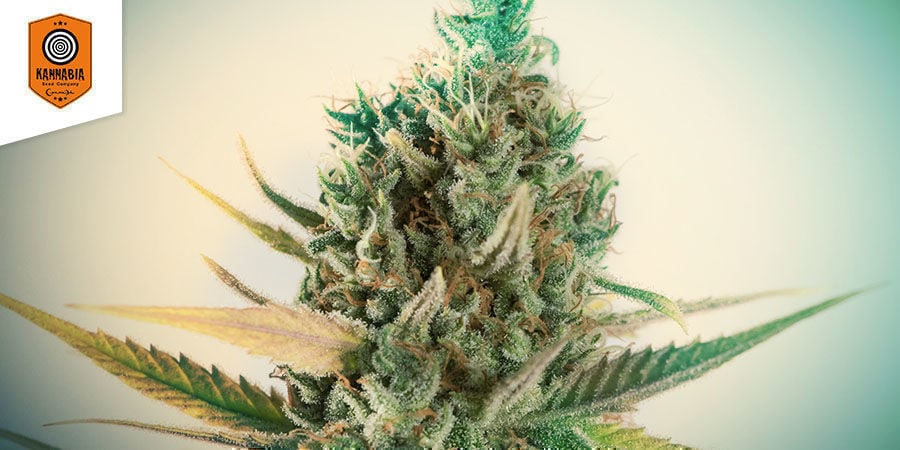 There are countless OG Kush varieties on the market, but this has to be one of our favourites. Bred by Kannabia Seeds, this Super OG Kush boasts an all-star genetic lineup of Black Domina, Lemon Thai, and Hindu Kush varieties.
Super OG Kush produces that nice, relaxing body high that people look for in any Kush variety. At the same time, you might experience a clear-headed euphoria that many people find helps boost creativity. In terms of aroma, Super OG Kush combines spicy earth aromas with slightly fruity, almost diesel-like undertones.
This strain is great for ScrOG because it responds super well to training and pruning. Super OG Kush also has a slightly faster flowering time than some of the other varieties on this list, reaching full maturity within 58 days. Come harvest time, Super OG Kush can leave you with up to 600g/m² of premium, top-shelf bud.
CASH EXPRESS
Cash Express is a 50/50 indica/sativa hybrid bred by Zamnesia Seeds. Derived from Power Bud crossed with Skunk, Cash Express offers up a reliable and receptive growing experience that's perfectly suited to the ScrOG technique.
Boasting a pungent aroma and robust flavour, Cash Express provides a classic Skunk stone that is potent, long-lasting, and showcases moments of uplifting euphoria that ultimately settle into deep relaxation. Perfect for a solo evening session or getting together with friends after a long day at work. Whether smoked or vaped, Cash Express delivers an excellent cannabis experience every time you reach for it.
Although short in stature, reaching heights of around 130cm, Cash Express is perfect for scrogging. Given enough vegetation time, a single plant can take up an entire screen, producing a sea of big, sticky buds. Ideal for those with limited space, Cash Express won't let you down.
WHITE BERRY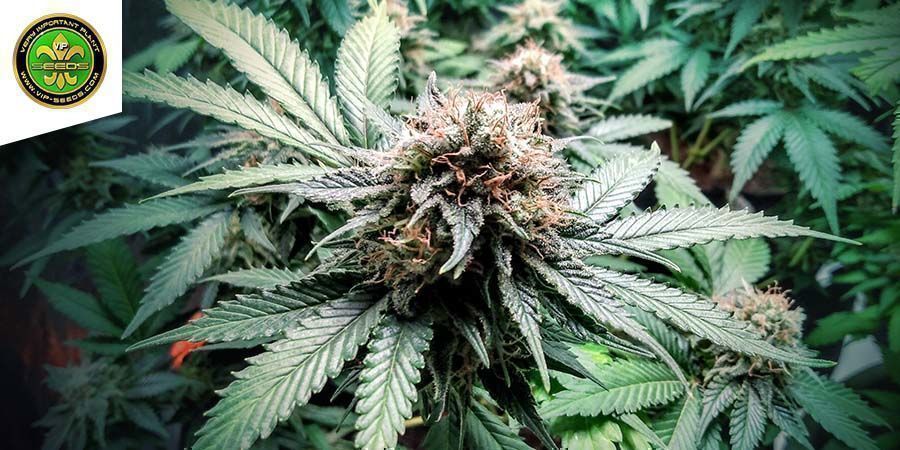 Last but definitely not least on our list of strains that do extremely well in ScrOG is White Berry by VIP Seeds. A cross between Strawberry, Black Domina, and a mystery sativa, this strain might not be as well-known as some of the others on this list, but it definitely delivers.
White Berry grows like a typical sativa, reaching medium to large heights, developing big fan leaves and an open structure with large internodes. It responds extremely well to training, especially methods like ScrOG that let it grow multiple large buds, rather than just one central cola.
White Berry takes roughly 9–10 weeks to flower, but can produce massive harvests of big, frosty buds that provide a long-lasting, predominantly physical stone and give off fresh berry aromas laced with notes of spice.
TIME TO GET TRAINING
If you've always been on the fence regarding training your plants, it's understandable. However, there's simply no reason not to utilise the receptive, resilient plants above in a ScrOG setup. So be sure to do your research, plan your grow effectively, and you'll soon see a massive screen of green forming before your very eyes—huge yields are to come!