Pax 2 Vaporizer
5

5

1

(

15

)
The PAX 2 is a powerful, yet remarkably energy-efficient and pretty damn elegant pocket vaporizer. The mouthpiece senses the presence of your lips, allowing for a more efficient battery usage. The exterior is made of durable, polished, transverse-brushed and anodised aluminum. If 007 were a vaporizer fan he would very likely have a PAX 2 in his inside pocket.
In stock
You will be notified as soon as the product returns to stock
Product accessories: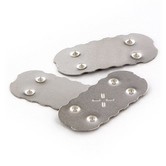 Pax Screen Set (3 pcs)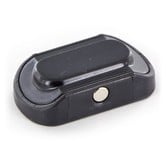 Pax Oven Lid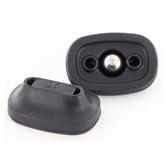 Pax 2/3 Raised Mouthpiece...
Check all accessories
More info
This Vaporizer can be used with:
PAX 2 - Powerful and pretty damn elegant pocket vaporizer
The PAX 2 is a powerful, yet remarkably energy-efficient and pretty damn elegant pocket vaporizer. It comes with an ergonomically designed mouthpiece, that senses the presence of your lips, allowing for a (30%) more efficient battery usage, further optimized by an intelligent heating and cooling system.
All the gadgetry is housed in a durable exterior made of polished, transverse-brushed and anodised aluminum. A simple LED interface displays heat levels and battery life, elegantly embedded in the smooth casing. The PAX 2 is ready for use within less than a minute - when it's ready for use, the LED indicator will turn green.
The heat chamber (18.5mm x 8.6mm x 10mm) provides consistent heat throughout the material, allowing for a satisfyingly rich draw each and every time. The heat chamber is closed with a lid held in place by two powerful, neodymium magnets.
The whole Vapor path is constructed from medical grade components. All plastic components are food-safe and of the highest quality available.
The powerful Lithium-ion battery recharges in 2-3 hours via USB or AC wall adapter.
Dimensions: 9.8 x 3.1 x 2.1cm
Available colors: Charcoal & Platinum
IN THE BOX:
PAX 2 Device
Charging Cable (Travel Charger with 60cm cable)
Maintenance Kit (1 wire brush, 10 pipe cleaners)
Standard Mouthpiece
Elevated Mouthpiece
Standard Oven Lid
Pax 2 Vaporizer data sheet

| | |
| --- | --- |
| Vaporizer Compatibility | Herbs |
| Brand | Pax |
| Type | Portable |
| Heating Technique | Conduction |
More information related to this product:
Reviews (15)
06/Jul/2022

PAX 2
Eht top kvalitijt

30/Jun/2022

Top
Vaporisateur à recommander à 100%, et livraison rapide

04/Jun/2022

Funktioniert super, einfache Handhabung
Leider nur mit 1 Mundstück, so dass man ungern mit Anderen teilt

24/Sep/2021

Gracias por estos inventos UwU
Me parece un producto de muchisima calidad, aunque tenía mucho hype y me esperaba algo ligeramente mejor, aún así este producto me a dejado super satifecho y lo usaré con mucho gusto, soy fan. Me hubiese gustado cojer el PAX 3 por que puede vaporizar extracciones, pero pasaba de 150€ a 250€ y era mucho dinero para mi bolsillo. Igualmente no arrepentido de cojer el PAX 2. Vengo de un vaporizador de marca blanca de 50€ y este PAX 2 no tiene nada que ver, otro rollo, este PAX 2 es infinitas veces mejor la verdad, sin tener en cuenta que la cazoleta es bastante mas grande. Me gusta por que es el vaporizador mas discreto que te vas a encontrar, puedes usar este producto de manera recreativa sin que nadie te mire mal, apenas saca humo ni huele y el dispositivo pasa desapercivido. La bateria dura bien y el funcionamiento es sencillo una vez lo entiendes, hay múltiples videos en internet. Una calada de un vaporizador no tiene nada que ver con una de un "Joint", tiene que ser MUUCHO mas suave para no enfriar la cazoleta y mas larga que una calada de "peta" para aprovecharlo mejor. Satisfecho, 5 estrellas, aunque un pelin caro me valió la pena. Mas sano que fumar y 0 tabaco :D

16/Sep/2021

Top
Niveau batterie, on aurait pu espérer plus. Sinon, c'est top, vraiment excellent.

31/May/2021

Excellent
The battery's life is very long. I had to charge it after almost 10 sessions. practical and very comfortable. Good quality materials and very solid. Highly recommended.

15/May/2021

superbbb
I love my pax 2, i have been using it everyday, its discreet and gives a clean high that i have never experienced before. Zamnesia's collection is amazing and their delivery is always discreet and punctual!! I absolutely trust their recommendations!!! 10/10 would recommend for people looking for excellent customer service and products!

19/Dec/2020

Bon Produit
Ce Pax 2 est un vapo satisfaisant, pratique et discret. Zamnesia est un site des plus fiable,merci.

10/Jan/2019

All that i hoped for.
My first vaporizor but really liking it (tried others before from friends). Totally different from smoking though. This pax 2 is very sturdy, easy in use and very discreet. Seems durable as well. Tip: i'm topping my special herbs off with other regular ones (thyme, camille etc.). This adds flavor and avoids waste, as the herbs closest to the lid don't always burn up completely.

05/Dec/2018

must have
A bassa temperatura gusto eccezionale ad alta meno delicato..picchia un po in gola ma fa il suo dovere

You cannot post a review because you have not purchased this product
Restrictions
Please note that if your country is not on our general shipping list, we're unable to ship any item on our website to it. For more information check out the list here: Ordering & Shipping
Video (2)
Video: Pax2 Hidden Features!

Check out some of the extra features of the Pax2 you may not know about. It is full of hidden Easter Eggs, offering additional lighting modes, some games, and even an extra handy stealth mode.

So watch on and learn all the hidden tricks stowed away in this portable vaporizer.