Magische Trüffel Fantasia
4.5/

5

(

124

)
Psilocybe Fantasia ist "Futter für die Fantasie" und bekannt für seine starken Hallus und verdrehten, manchmal bizarren, Gedanken. Du erlebst tiefere Farben, verbogene Möbel und eine warme, euphorische Stimmung und Schauer, die von Zeit zu Zeit durch den ganzen Körper eilen. Es braucht nur 7,5-10 Gramm, um die Welt mit veränderten Sinnen wahrzunehmen. Diese Sorte hat eine Stärke von 3 von 5.
Auf Lager
Du wirst benachrichtigt, sobald das Produkt wieder verfügbar ist
Produktinfos
Magische Trüffel Fantasia - Die magischen Pilze der Maya

WIRKUNG DER MAGISCHEN TRÜFFEL "PSILOCYBE FANTASIA":
Der Psilocybe Fantasia ist etwas stärker als der Mexicana - vor allem in Bezug auf Hallus. Auf einen milden Trip wirst Du bemerken, daß die Realität eine leichte Verzerrung zeigt - nicht, daß Du Dinge siehst, die nicht da sind, aber alles im Blickfeld erscheint schärfer, tiefer, äh, irgendwie anders als die alltägliche Realität. Ein mittelstarker Trip führt Dich auf die nächste Stufe auf der Leiter ein erprobter Psychonaut zu werden. Deine grauen Zellen laufen auf 200%+ und griechische Philosophen schrieben Kindereime im Vergleich zu den Gedanken, die Du jetzt hast. Das Sehvermögen ist sehr intensiv und kleine Details in Deiner Nähe können plötzlich sehr interessant werden - vor allem, wenn die Form amorph erscheint. Ein "voller" Trip ist nur erfahrenen Anwendern zu empfehlen - und selbst dann ist es immer eine gute Idee, einen Tripsitter zu haben. Diese Trips haben eins gemeinsam: In guter Gesellschaft wirst Du in eine sehr soziale Stimmung kommen und Dich gelegentlich in Redeschwällen ergießen. Diese Erfahrungen variieren stark von Person zu Person und hängen von vielen Faktoren ab, wie dem Geistes-/Gesundheitszustand, leerer/voller Magen bei Einnahme der Trüffel, Deine Begleitung, Stimmung, usw usw.
STÄRKE, DOSIERUNG UND ANWENDUNG: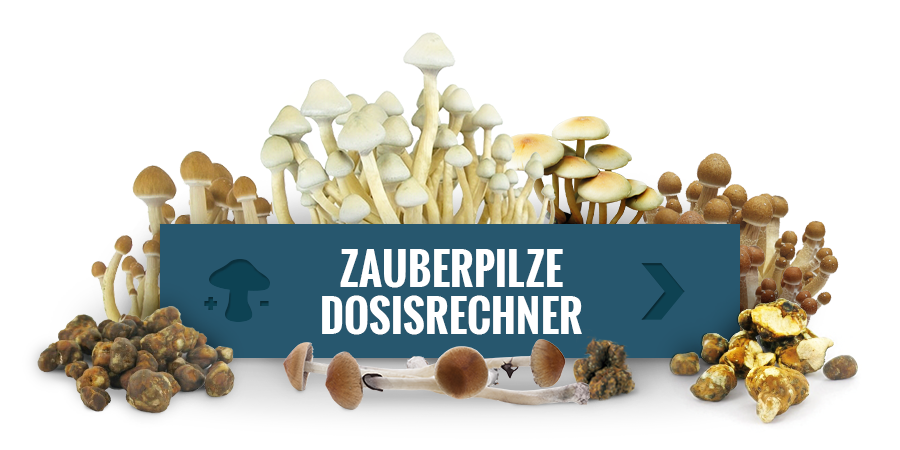 WARNUNG:
Magische Trüffel sind nicht geeignet für Personen unter 18 Jahren. Da der Effekt für jeden User verschieden ist (selbst die gleiche Dosis der gleichen Trüffel kann einen anderen Trip als den Vorherigen auslösen), empfiehlt es sich, mit einer kleinen Dosis zu beginnen. Nimm magische Trüffel niemals in Kombination mit Alkohol, Antidepressiva oder anderer starker Medizin. Verwende sie nicht, wenn Du schwanger oder in einer schlechten geistigen oder gesundheitlichen Verfassung bist - und denk nicht einmal ans Autofahren!
---
*Könnnen für maximal zwei Monate im Kühlschrank aufbewahrt werden. Nachdem die Packung geöffnet wurde, sind sie nur noch für zwei Tage haltbar.
*MushMagic Trüffel werden nicht in den Dosen ausgeliefert, es sei denn es wird angefordert.
Mehr Information zu diesem Produkt:
Bewertungen (124)
17/Jan/2018

Fantastique !
J'ai commandé ces truffes magiques pour une première expérience. J'ai pris 10g, il était 15h30... C'est alors que surviennent les premiers effet à 16h-16h10 environ, voilà que je me met à rire incontrôlablement sans aucune raison ! (J'étais dans mon lit à ce moment la)... Continuant à rigoler comme un niez, voilà que me vien l'idée de sortir pour aller dans la petite "forêt" que se situe à environ 1km de chez moi, ce n'est pas vraiment une forêt car il y a aussi un champ avec quelques arbres et un vaste espace sans arbres avec une table. La route n'es pas loin de cet endroit, à quelques chemins en hauteur. Je précise que j'ai du marcher jusqu'à cet endroit sur un trottoir, donc à côté d'une route a deux voix, qui, je précise, est très fréquentée. Sur la route, les bruits sont étrange, résonant, les murs et la route se tordent bizzarment... J'arrive à destination, au moment de descendre les chemins que mènent a cet endroit, je met mes écouteurs et je commence à descendre ces chemins en galopant comme un cheval. Arrivé en bas, je m'assois sur le banc d'une table a pique nique a moitié cassée et je profite des effets qui ne cessent d'augmenter. 16h40 environ, je commence à explorer les lieux magnifique, et je remarque par ci par là des emballages, canettes, divers déchets... C'est alors que je courbe le dos et commence à sauter partout, en poussant des cris d'un animal sauvage, je penser être une espèce créature magique... Il y a un ravin avec un ruisseau qui coule, et la, un emballage de gâteau qui flotte, c'est alors que grâce à mes pattes musclés, je saute et jattrape cette vilaine chose pour l'examiner de plus près, je l'observe, la sent, et je lui met un coup de langue pour l'identifier ! Beurk ! Je le rejette en me disant que les humain sont irrespectueux ! Je sort du ravin et m'en vais en galopant. Je m'assois sur un banc en pierre, aussitôt je le relève car il etait froid ! Je le sent, je lèche, et j'en conclus qu'il est maléfique ! Je m'en éloigne en marchant bizarrement (comme une poule) puis je vois un chiens noir, il existais vraiment sauf que je le voyais mi-homme ! J'essaie de lui courir après, de le rattraper, mais je ne parvien pas à le rattraper.... 17h25 environ, je rentre chez moi, toujours sous effet puissant, pas assez à mon goût, je prend le reste des truffes quand j'arrive chez moi, et je le rend compte que toute ma maison est orange ? Du sol au plafond ! Bref, jai passer le restant de ma journée à tripper a l'intérieur, en me regardant dans le miroir, jai vu que mes pupilles était dilaté, au point de ne plus laisser apparaitre la couleur de mes yeux ! En tout cas, les effets visuels ne sont pas intense, mais pour une première expérience, s'était parfait ! J'en profite aussi pour noter que le service client Zamnésia est vraiment professionnel ! Il gère tous les problèmes et en plus de ça il est très sympathique ! Merci beaucoup de continuer à livrer vos produits dans certains pays ! À acheter les yeux fermés ! Site Internet sérieux, compétant, et professionnel !

04/Jan/2018

Magic Truffles Fantasia
I had a real nice magical, mystical trip on this kind. I decided to take 9g and save the other 6g in the fridge for some other time..chewed it up and washed it down with water...and then I ate some peanuts to wash away the nasty taste..anyway, I started watching "Harry Potter and the Philosopher's Stone" when I started tripping. The trip started in about 20 minutes, maybe less and I was very surprised how fast they started working. I felt a little bit nauseated at first but later that feeling just exploded into pure bliss. I really liked this strain of truffles, it reminded me of the trip I had few years back on shrooms. I felt the esoteric realm, and felt some kind of a magickal presence around me like there was angels around me and I realized a lot of things that night, I realized how much I forgot about myself. I would strongly recommend this truffles to someone who is a beginner (rookie) psychonaut. if you are new to this world, I recommend taking a little bit higher dose because the next time you take it you will know what you're getting yourself into. and one piece of advice: don't get overexcited before you take truffles. be in a positive state of mind, prepare yourself for a trip, don't make too much plans because situation can change very quickly on a trip and you can get very anxious so..just take it easy and be safe. I RECOMMEND THIS STRAIN TO EVERYONE. I give this strain 5/5 because it really deserves it. Thank you Zamnesia!

23/Okt/2017

First experience;First impression
Took a load about a week ago, very good service from Zamnesia, i rate it 10/10. Nevertheless, I waited for aprox. one week and i was really excited in the day when i saw they arrived. I felt like very enthusiastic and as the mood is very important when taking, I decided to drop half a bag for the start to see the effects(I was a bit nervous, didn't know what to really expect) Sooo, a bottle of water and some chewing took about 5-10 min.; I also read that taste is awful so I didn't know what to belive. My opinion is that they taste like nuts, with a bitter kind of taste so to me it was quite a pleasure xD Anyway, I took them outside and after went to a FIFA; thought i would spare some time before it kicks in. All good for one match, after 20 min, I started feeling the shivers and a strange feeling; I was really out of focus, like the match wasn't even there but that felt very good, i started making fun of the situations and my friend and I started to laugh our ass off. After that I really really wanted to go outside so we went to a field with an amazing view upon my town; the ride from our home to that point was one of my best as I know. I looked at people from streets and it seemed that everybody is very nervous, agitated; I felt like a need to go talk with them and ask why are they in such a rush; some strange thoughts felt; but I certainly didn't go to them cause they would think I'm a freak. I was very amused by them in fact, seeing them with sad faces like and upset seemed pretty strange, but good, as I know for that moment that I am not as they are. The time, I couldn't belive but has gone really slow and i remember almost every detail from the trip, when reached the peak i looked at the city and I really thinked it breaths, it was quite a sensation. Lasted for about 3-4 hours and after that I also took the rest of the bag as the effects started to get lower. The 2nd part was all about tripping, stayed and watch some videos and my perceptions was entirely changed, didn't last too long as tolerance started to appear and I decided to boost with some alcohol which I think was a good idea. I have fallen asleep like a new born baby xD No side effects like nausea or headaches or anything, it was really good; rather mild but still good. I recommend this strain if you want to get a first nice experience, to me it did.

25/Aug/2017

Not bad
Pajaritos is better.

08/Aug/2017

Very good trip!
Le meilleur de tous eux que j'ai essayé avec les Utopia et les Hollandia : beaucoup d'effets visuels et sonores Délais de livraison respecté, et pratique commerciale au top !

08/Aug/2017

well
2 persons trip recipe : Take 3 litres of water each Go outside, in the wilderness Eat half of mexicana, wait 45 minutes, eat half of fantasia.

03/Jul/2017

Peaceful
Very enjoyable experience, warm tingly feelings with mild visuals such as breathing walls and swirling views. Felt very close with nature and open minded.

03/Jul/2017

Great, between atlantis and hollandia
not as crazy as hollandia but definitely more effective than atlantis

19/Jun/2017

Stunning
I'm reintroducing myself to the world of psychadelics after a thirty year absence. My first attempt a week ago with Tampanensis was inconclusive. After discussions with the exceptional support team at Zamnesia I tried again yesterday with Fantasia using the lemon tek (look it up if you're not sure - there's an article on the blog). The juice from one lemon is fine. Chop the truffles and marinade in the juice for 10 minutes then drink. You'll probably end up spooning out the chopped truffles to get the full load. After an hour, very little had happened, then the trip began fairly quickly and it was stunning. Lasted about three hours. I was in control the whole way though immobilised by fantastic visual creations with eyes both open and shut. For three or four waves my ego, my self, just dissolved and I was safely in complete unity with the universe. Exactly as I remembered the best mushrooms in the 1980s. For beginners, I would stress the usual warnings about surroundings: keep well clear of any external responsibilities or anyone who would disapprove. Sensations are magnified exponentially and you need to make sure these sensations (emotions, thoughts, physical responses, outside stimuli) are directed in a positive way, because negatives will be magnified too! My advice when you enter into a trance is to go with it if you can: do not have preconceived notions about what you want to see. Your senses will become empowered in ways you cannot conceive so let them be your guide. These are powerful truffles. The whole pack supplied by Zamnesia will give you a phenomenal, exceptional experience, so treat them with respect and make your initial (pre-trip) preparations carefully. You will be rewarded with a potentially stunning and positive experience.

10/Mai/2017

Very good product !
Very still effect, very pleasant.

Du kannst keine Rezension verfassen, da Du das Produkt nicht bestellt hast
Can I open the pack, use some truffles and then reseal them in a vacuum container? Can this keep the truffles fresh once opened?
administrator
Unopened, they can be stored 2-3 months in a cool and dark place (a refrigerator is perfect). Do not freeze! Freezing the product will damage the produce. Once opened though (no matter how well stored), they can only be stored for a few more days.
Stelle eine Frage
Einschränkungen
In folgende Länder versenden wir dieses Produkt nicht:
Deutschland, Italien, Großbritannien, Schweiz, Norwegen, Irland
Bitte beachte, dass wenn Dein Heimatland nicht auf unserer Versandliste steht, wir nicht in der Lage sind, die Produkte auf unserer Website dorthin zu liefern. Für mehr Information, sieh Dir hier die Liste an: Versandinformationen
Video (0)