Blog

3 min
Top 3 Coffeeshops For CBD Products
3 min
Looking to score the best CBD in Amsterdam? Below we highlight the top 3 coffeeshops for buying CBD in the city.
The CBD craze is here to stay, and Amsterdam's coffeeshops have taken note of the growing interest in CBD-rich cannabis products. At this year's Amsterdam Coffeeshop Awards, we're highlighting the best coffeeshops in the city to buy CBD.
AMSTERDAM COFFEESHOP AWARDS — RESULTS ARE IN!
Held from April–September 2019, the Amsterdam Coffeeshop Awards give cannabis users from around the world the unique opportunity to highlight the best cannabis cafes the city has to offer. With over 500 coffeeshops spread out across Amsterdam, telling the quality establishments from the tourist traps isn't always easy.
This year's awards featured 45 different shops from all over Amsterdam, attracting 54,000 votes from over 50 different countries. Without a doubt, Zamnesia's Amsterdam Coffeeshop Awards is the authority on where to buy your weed in A'dam.
TOP 3 AMSTERDAM COFFEESHOPS FOR CBD PRODUCTS
Amsterdam will spoil you for choice when it comes to CBD products. According to the Amsterdam Coffeeshop Awards, here are the top three coffeeshops to visit to get your hands on some killer CBD-rich cannabis:
JOHNNY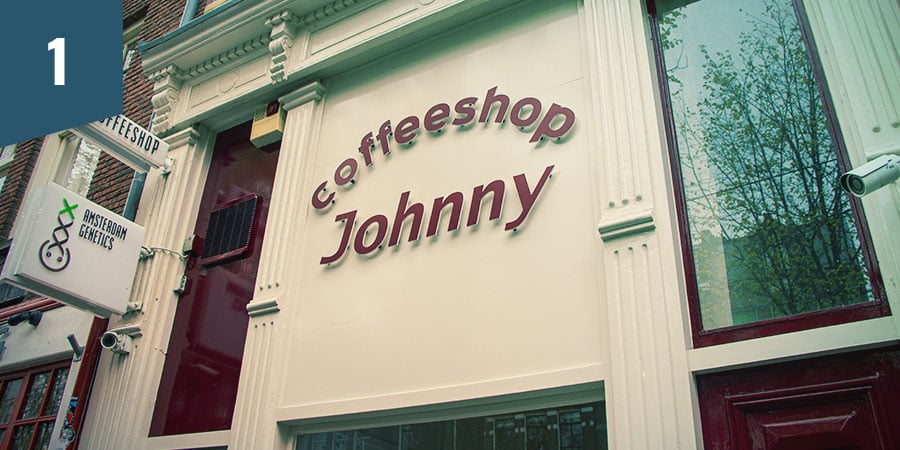 Operating in Amsterdam since 1991, the team at Johnny has seen the city's cannabis scene evolve and change like crazy, and their ability to keep up with the times is what makes this one of the best coffeeshops in the city. Expect a warm, friendly vibe, a modern interior, and some of the best CBD products Amsterdam has on offer.
VOYAGERS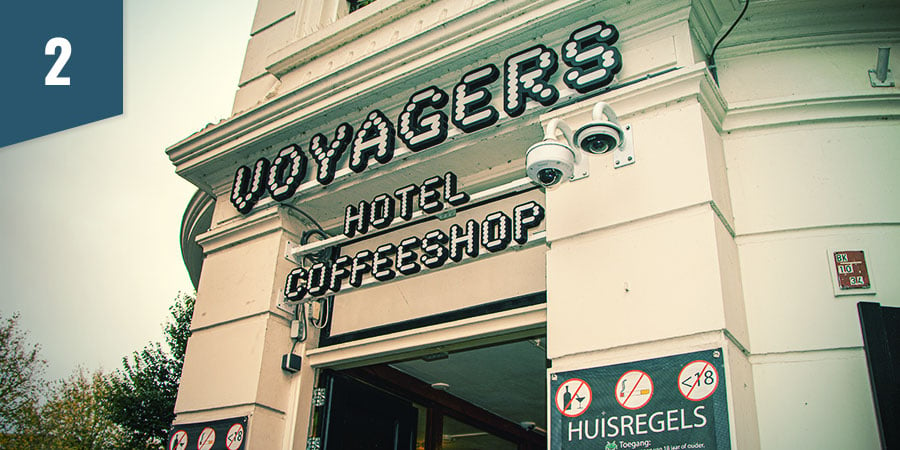 Located directly under the Voyager Hotel in the Centrum, Voyagers' location is pretty hard to top. While it's a small space, Voyagers Coffeeshop gets a lot of great reviews for its friendly service and the quality of its products, including its line of CBD-rich strains.
BOEREJONGENS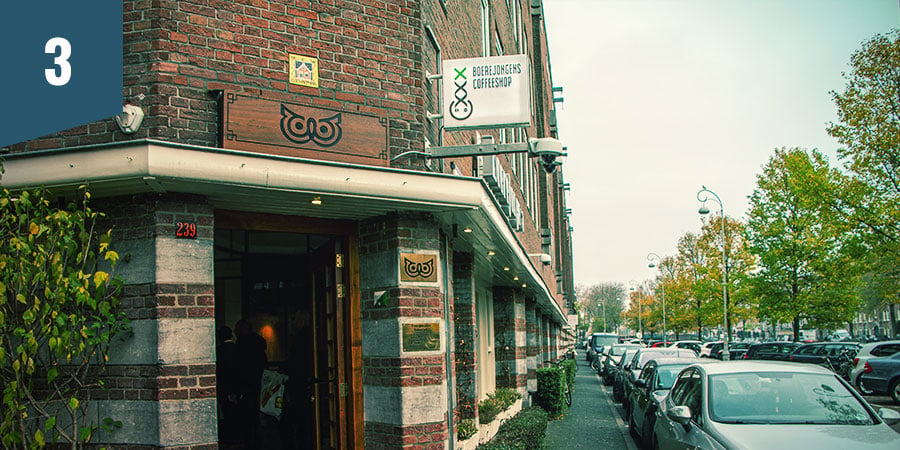 Boerejongens has made its way onto multiple lists this year, and with good reason; these coffeeshops have completely revolutionised the coffeeshop scene, offering their customers an upmarket experience with professional, tailored service. Buying weed from a Boerejongens is often compared to buying a bottle of red from a wine boutique.
Boerejongens exclusively stocks products from Amsterdam Genetics, one of the city's leading seedbanks. For CBD flower, make sure to try out Green Magic CBD, which boasts a sweet, earthy chocolate flavour and 9% CBD. Meanwhile, if you're looking for edibles, we highly recommend trying the SupMedi CBD Gummies and CBD Wunderbar.
CBD — UNDERSTANDING THE HYPE
The CBD boom has taken over countless industries across the world. From food and drink to cosmetics, CBD comes in many different forms, including:
CBD OIL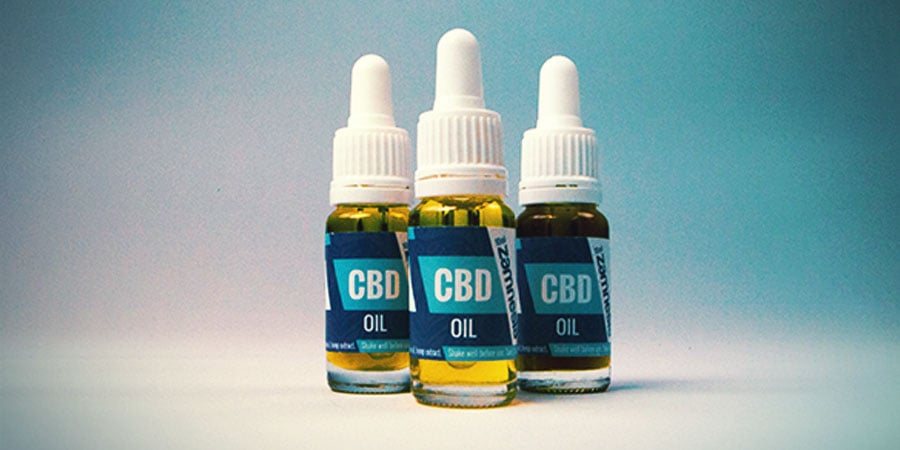 CBD oil has become one of the primary ways to administer the cannabinoid. These products combine CBD extract (usually derived via CO₂ extraction) with a carrier oil like olive oil or hemp seed oil, and come with a dropper for easy dosing. CBD oils have become very popular because they are versatile and super easy to administer.
CBD CAPSULES
CBD capsules deliver CBD oil in single capsules for even easier dosing and a slower release. Unlike oil drops, which are absorbed under the tongue and take effect in roughly 15 minutes, CBD capsules are swallowed and absorbed via the GI tract for a slower, steadier release of CBD that lasts longer.
CBD CRYSTALS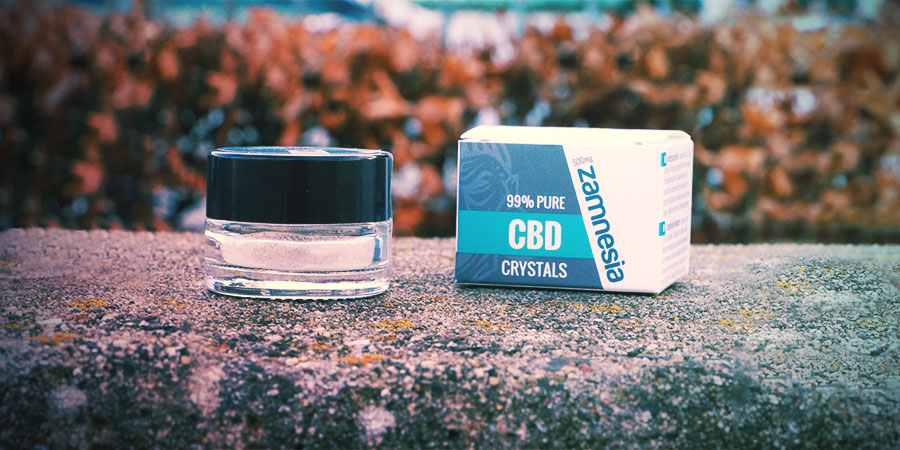 CBD crystals are relatively new and provide up to 99% pure CBD. They can be added to edibles, oils, or cosmetics, giving users freedom and versatility like never before. For an extra-fast onset, you can also take these crystals by themselves directly under the tongue.
CBD COSMETICS/TOPICALS
Topical CBD products deliver cannabinoids directly to receptors in the skin (Mounessa et al., 2017). There are many different types of topicals out there, including creams, lotions, balms, and more. Besides promoting the overall vitality of your skin, CBD cosmetics are being studied for their potential to relieve symptoms like itching (Hammell et al., 2015) and inflammation (Tóth et al., 2019).
CBD EDIBLES
Edibles, like capsules, deliver CBD to the system via the GI tract. However, CBD edibles usually offer an even slower release of CBD because they take longer to break down. This makes them ideal for people who want long-lasting effects from a single dose.
CBD FLOWER
Flower is super old-school. However, those of you who love smoking will agree that nothing quite compares to toking on a joint or blunt. CBD flower can be enjoyed just like regular cannabis flower, but it won't leave you stoned out of your mind.
CBD VAPE CARTRIDGES
Vaping is a huge trend, and the CBD industry has kept up by offering pre-loaded CBD vape cartridges compatible with a variety of pens. CBD absorbed as vapor via the lungs offers one of the fastest onsets, making vape cartridges ideal for dosing on the go during the day.
CBD CONCENTRATES
CBD concentrates come in many different forms and are sold under many different names, including shatter, budder, wax, and more. These extracts are usually made using solvents like butane to extract CBD from cannabis buds, and then refined to concentrations of up to 90%.
References
D.C. Hammell, L.P. Zhang, F. Ma, S.M. Abshire, S.L. McIlwrath, A.L. Stinchcomb, & K.N. Westlund. (2016, July). Transdermal cannabidiol reduces inflammation and pain-related behaviours in a rat model of arthritis - https://www.ncbi.nlm.nih.gov
Jessica S. Mounessa, Julia A. Siegel, Cory A. Dunnick, & Robert P. Dellavalle. (April 14, 2017). The role of cannabinoids in dermatology - https://www.jaad.org
Kinga Fanni Tóth, Dorottya Ádám, Tamás Bíró, & Attila Oláh. (2019, March). Cannabinoid Signaling in the Skin: Therapeutic Potential of the "C(ut)annabinoid" System - https://www.ncbi.nlm.nih.gov