Blog

5 min
Top 10 Cannabis Strains For The Autumn Season
5 min
Fall is finally here, and it's arrived in typical fashion with stunning sights and periodically poor weather. Smoke these strains to invite some euphoria and relaxation into your autumn.
Can you feel it? That crisp, refreshing feeling in the air? That rich, earthy smell? The sound of dry leaves crunching underfoot? Autumn is here. The season when life begins to retreat and prepare for winter dormancy. It's perhaps one of the more beautiful seasons. The sun stays low in the sky, igniting everything with a golden glow. The sunsets occur earlier, but man are they beautiful. It's for these reasons, and countless others, that fall is such an amazing season to enjoy cannabis.
Whether you plan to smoke out in nature among the autumnal colours or indoors cuddled up next to the fireplace, these 10 cannabis strains are some of the best varieties to blaze during fall.
1. Runtz by Zamnesia Seeds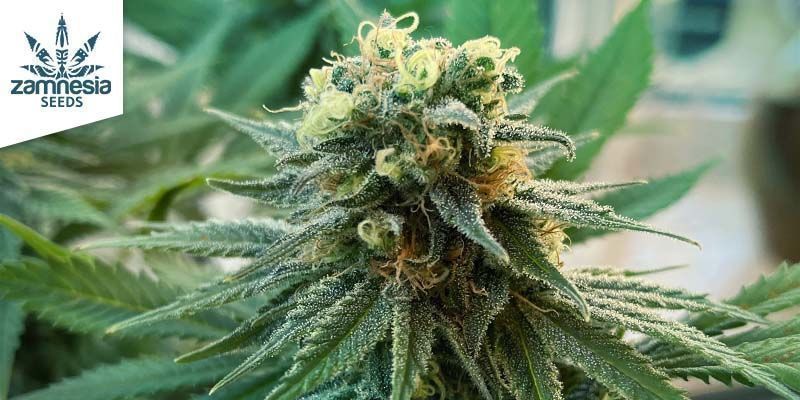 Runtz derives from a potent pairing of two big hitters; Zkilttlez and Gelato. This is a true powerhouse in every sense of the word, and the perfect autumnal partner to get you in a festive mood. With a saccharine flavour and a dazzling high, you'll appreciate the wonders of the cooler months more than ever before.
Not overbearing in size, Runtz reaches manageable heights of up to 180cm, and is generally robust and resilient. Taking just 8–9 weeks to flower, growers will be rewarded with a sizeable amount of bud. Anticipate a yield of around 400–450g/plant outdoors and 450–500g/m² indoors. Her buds boast a whopping 27% THC, as well as a smooth, sweet, and sugary flavour that makes Runtz a must-have for the serious cannabis connoisseur.
Runtz (Zamnesia Seeds) feminized
Parents: Gelato x Zkittlez
Genetics: 50% Indica / 50% Sativa
Flowering Time: 8-9 weeks
THC: 27%
CBD: <1%
Flowering Type: Photoperiod
2. PURPLE PUNCH BY BARNEY'S FARM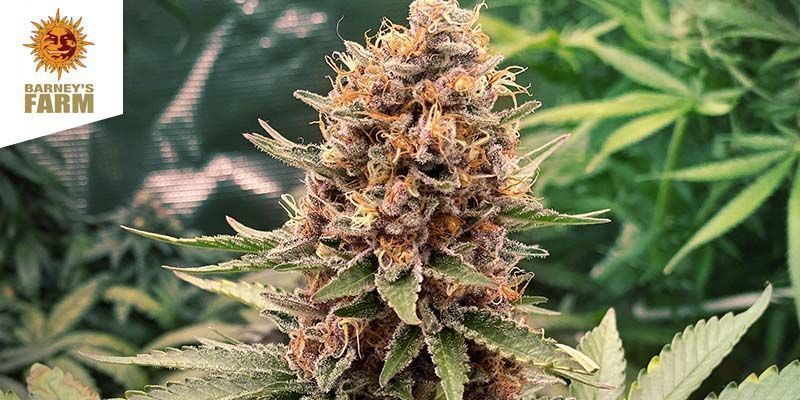 Purple Punch is another spectacular autumn strain. This almost-pure indica contains 90% indica genetics and an astronomical THC level of 25%. This combo is enough to exert a stoning high that sends a wave of comfort and ease across the entire body.
Her delightful tastes and scents of apple pie and cherries just scream autumn. Her mature flowers boast shades of dark green, orange, purple, and yellow. This strain rewards growers with massive yields of up to 700g/m² indoors and 2kg/plant outdoors.
3. GINGER PUNCH AUTO BY KANNABIA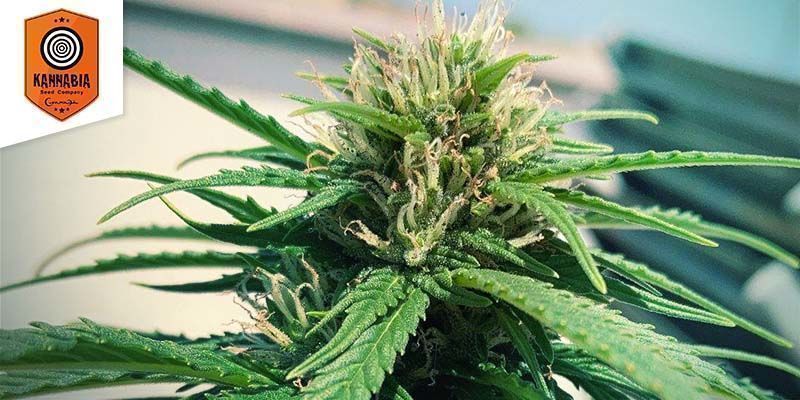 Earthy and fruity tastes and a soothing body high that feels like a massage: Ginger Punch Auto is an excellent strain for the fall season. As autumn sets in, the change of seasons is exciting, but eventually the shorter days and colder weather can take their toll. Blaze up a joint or bowl of Ginger Punch Auto to boost the mood and take the edge off any low points.
Her rich flavour also makes a great addition to medicated pumpkin pie to ensure a long and restful night's sleep. This easy-to-grow autoflower maintains a small size both indoors and outdoors, and has a short life cycle of 65 days. Indoor plants yield approximately 400g/m², while a single specimen grown under the open sky will yield up to 200g.
Ginger Punch Auto (Kannabia) feminized
Parents: Ginger-Ale x Ruderalis
Genetics: Indica-dominant
Flowering Time: 9-10 weeks from seed to harvest
THC: 12%
CBD: 0-1%
Flowering Type: Autoflowering
4. Royal Gorilla By Royal Queen Seeds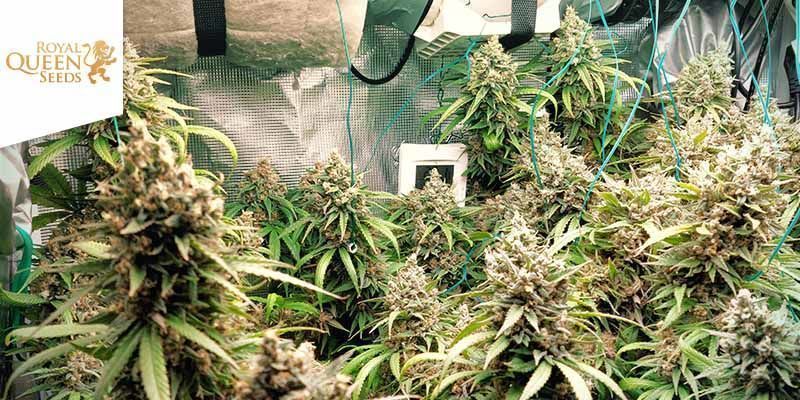 Royal Gorilla is an outrageously potent, award-winning strain that harnesses the legendary genetic combo of Sour Dubb, Chem Sis, and Chocolate Diesel. This beast produces a seemingly impossible THC level of 27% and features a perfect split between indica and sativa. This means she can be enjoyed during a wake and bake on a chilly yet refreshing autumn morning, or during the evening next to a bonfire while gazing at the stars.
Her powerful high is augmented by tastes and scents of lemon and pine. Royal Gorilla is a productive strain. Indoors, she grows to a height of 90–160cm and yields up to 550g/m². Plants grown outdoors reach up to 170cm, and are each capable of delivering up to 600g come harvest time.
5. KUKULKAN BY PYRAMID SEEDS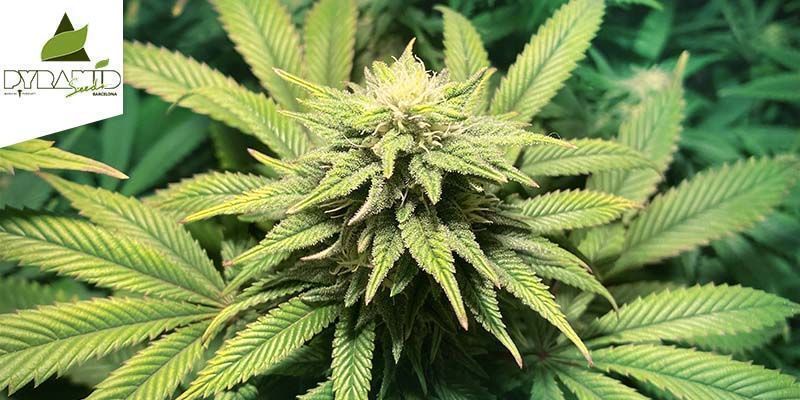 If you were to ask a group of people what they believe the flavours of fall to be, it's highly likely that at least some of them would say maple syrup—probably the Canucks, eh? The sweet, sugary, and rich tastes of this gooey substance are precisely the flavours produced by Kukulkan.
If you're going to craft any sweet edibles this fall, make sure to infuse your cannabutter with the flowers of this strain. Not only do they taste great, but they provide a THC content of 20%. Kukulkan reaches a medium height both indoors and outdoors. Indoor plants will yield around 550g/m²; however, Kukulkan reaches her full potential outdoors, yielding up to 2kg/plant.
6. KEY LIME PIE × DO-SI-DOS BY PHILOSOPHER SEEDS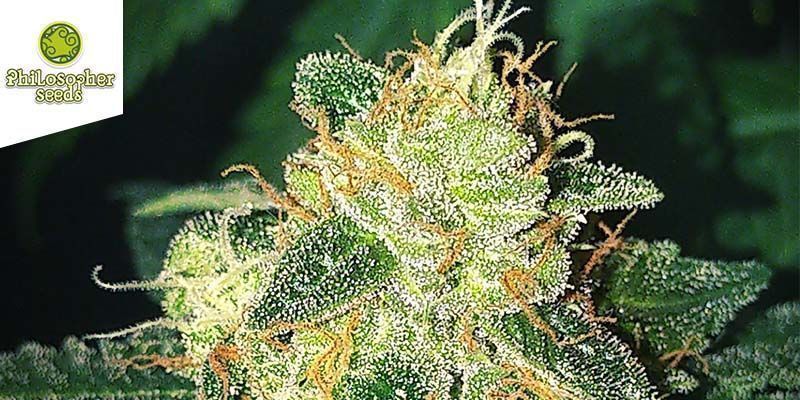 If the name Key Lime Pie × Do-Si-Dos isn't tempting enough to make this your autumn strain of choice, then a single smell of these flowers will set the decision in stone. The trichomes of this strain create a unique and potent terpene profile that generates a very specific taste of fruit pie.
Not only will this strain provide comforting flavours during autumn, the sedating indica high and THC level of 24% inject some serious relaxation into the evenings. Key Lime Pie x Do-Si-Dos produces medium harvests both indoors and outdoors after a bloom period of 60–65 days.
7. LEMON POWER HAZE BY ZAMNESIA SEEDS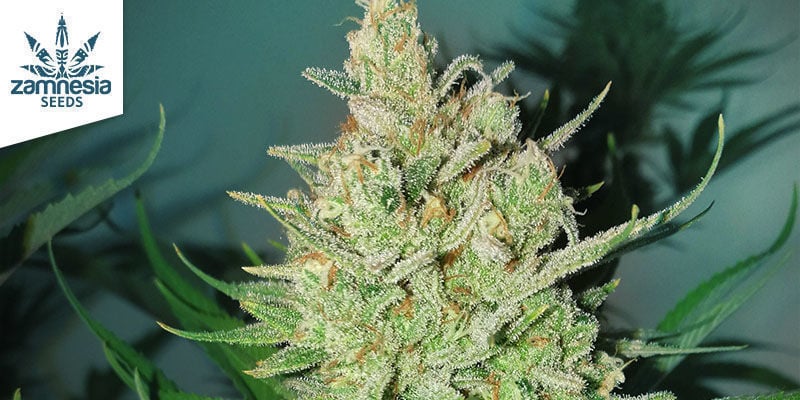 Although indica-dominant strains provide some much needed therapy in fall, sativa-dominant strains like Lemon Power Haze are great for enhancing the mood and stoking the flames of motivation. It can be hard to get out of bed in fall when it's still dark, but it's nothing that a fresh cup of coffee and a large joint loaded with Lemon Power Haze can't remedy.
This mighty sativa grows to a height of 90–130cm when cultivated indoors, yielding up to 450g/m² in this setting. Plants grown outdoors surge to a height of 180cm and are capable of yielding up to 500g/plant.
8. Gelato by Zamnesia Seeds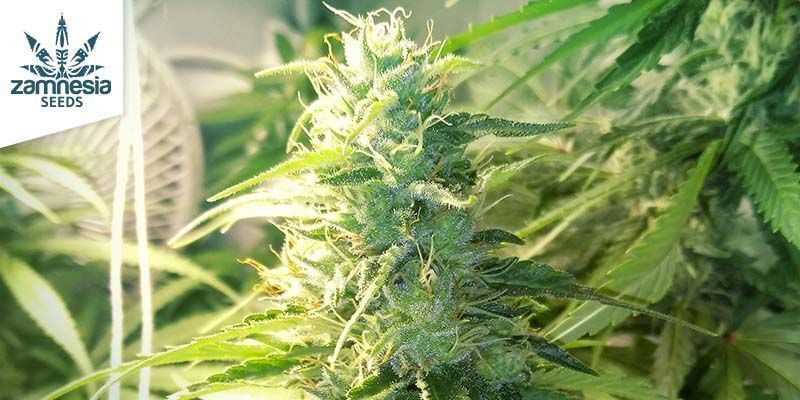 Satisfy your autumnal cravings for rich, sweet flavours with Gelato. While the Italian delicacy after which this variety is named might be too chilling to enjoy on a fall evening, Gelato by Zamnesia Seeds is perfectly suited for even the coldest and wettest of nights. Featuring a genetic split of 60% indica and 40% sativa, Gelato is the result of a tasty, triple-threat crossing of Wedding Cake x Gelato x Gelato 33.
She performs well in both the grow room and garden, and is effortless to maintain and care for in any environment. After 8–9 weeks of flowering, you'll be met with bountiful buds in the range of 450–500g/m² indoors and up to 350–400g/plant outdoors. With sweet, earthy notes and a hearty high fuelled by 26% THC, she's ideal for a relaxing, thoughtful smoke by the fire or on a forest trail.
Gelato (Zamnesia Seeds) feminized
Parents: Wedding Cake x Gelato x Gelato 33
Genetics: 60% Indica / 40% Sativa
Flowering Time: 8-9 weeks
THC: 26%
CBD: 0-1%
Flowering Type: Photoperiod
9. SCH'LEMON CAKE BY BIG BUDDHA SEEDS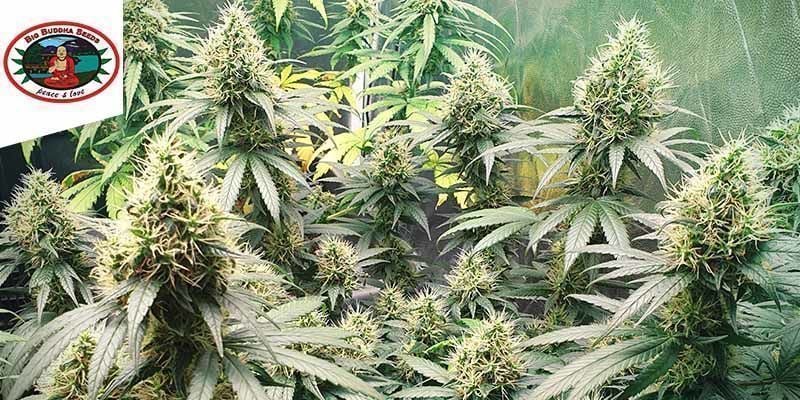 Sch'lemon Cake is another sativa-dominant variety that can shine some seriously good vibes on the dark days of autumn. She's the perfect smoke for those days when rain patters on the windows and you don't feel like leaving the house. Instead, blaze up a blunt full of these flowers to catalyse a powerfully stimulating and creative high, and direct your energy toward writing, making music, or whatever your creative outlet is.
After a flowering time of 10–12 weeks, this bubbly sativa will provide 400g/m² indoors and 650g/plant outdoors.
10. GREASE MONKEY BY PHAT PANDA SEEDS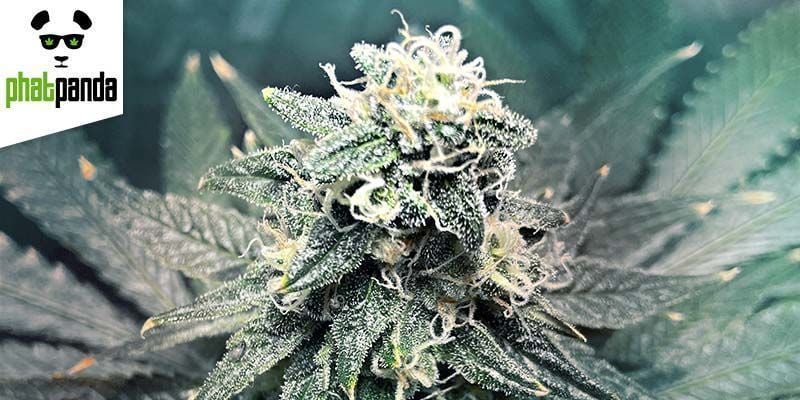 If you fancy walking a different path when the bad weather arrives, then Grease Monkey will hold your hand and stroll along with you. A few hefty hits of this strain will immediately justify retreating from the rain and wind to curl up on the couch whilst enjoying a lazy body buzz. By sure to have a few slices of pumpkin pie at hand, as the high THC level will invite the munchies to the party.
Bask in the Autumnal Vibes!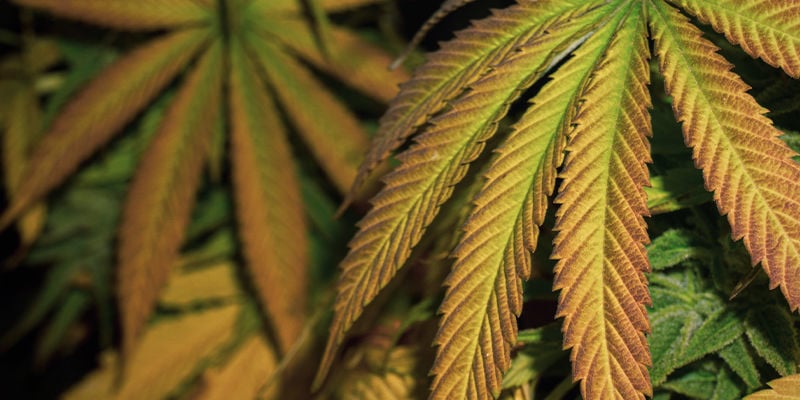 As you can see, just because the weather isn't as bright and warm as those summer days gone by, it doesn't mean you can't enjoy some high-quality cannabis. Hopefully, we've managed to inspire you with our selection of the most robust, potent, and productive strains that are perfect to enjoy as the hours of light grow fewer and the air gets colder. So cosy up with your favourite picks from our list and enjoy this cool, contemplative season.