Blog

5 min
The Best Halloween Cannabis Strains And Activities for Stoners
5 min
Halloween and cannabis are an ideal pairing. We show you some cool and crazy ideas to celebrate the spookiest time of the year. You guessed it - it's all about fun activities and the best "Halloweed."
Halloween is fast approaching, so now is the perfect time to finalise your plans and secure a high-quality stash. Can't think of anything to do? No problem. We're here to provide you with a nice list of cannabis-related activities, costumes, and strains for this very special holiday.
After all, what would this spooky event be without your favourite herb? There is probably no holiday that suits stoners as much as Halloween (besides 4/20). You can get all spooky, dress crazily, eat a lot of unhealthy snacks, and be wild, silly, or whatever you want for one night. For stoners, this might sound like a totally normal evening, but there is more to it than that.
Cannabis opens your mind, which is perfect for Halloween. It can exaggerate the fun even more, or relax your nerves if you get easily spooked this time of year. One might call it a perfect match. And if you don't like this holiday, then either you'll be won over by our list, or you can go back to looking for boring eggs (yes, we are talking to you Easter Bunny lovers).
Let's get started with the fun!
1. CREATE YOUR OWN CANNABIS-RELATED HALLOWEEN COSTUME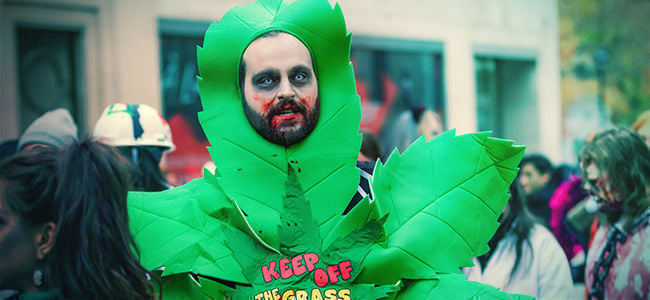 There simply is no Halloween without costumes. If you're having trouble deciding on what to dress up as, consider these cannabis-themed suggestions. The idea behind these costumes is to dress you up as a particular strain of weed. But you can also make or buy another ganja-themed outfit; it's all about transforming into something different and just having fun.
To give you some ideas for such a strain-related costume, here are our suggestions:
Cheese: This costume is even simpler. Search for a giant cheese costume online or in your local costume shop and wear all black beneath it. You will be a delicious Cheese that everyone wants a bite from.
Strawberry Cough: This costume is almost the same as Cheese, just with a big strawberry as a costume. And you should pretend to have a bad cough. Other possible outfits include Northern Lights (cue: galaxy clothing), White Widow (that's self-explanatory) and Super Lemon Haze (think of Superman with an "SLH" on his chest). There are no limits to your imagination!
2. GET IN THE HALLOWEEN MOOD
If creating your own Halloween costume hasn't already pumped you up for the festivities, you should get in the mood fast. There are various ways to do so. You can make your own pumpkin bong to smoke out of, or indulge in one of the Halloween-related strains that will be presented later in this article.
In addition to smoking some dank "Halloweed," you can watch a spooky movie, or a funny one. Step up your pre-game with some cool, atmospheric music. Anything that gets the party started for you and your beloved kin is fair game.
3. VISIT A HAUNTED HOUSE WHILE BEING HIGH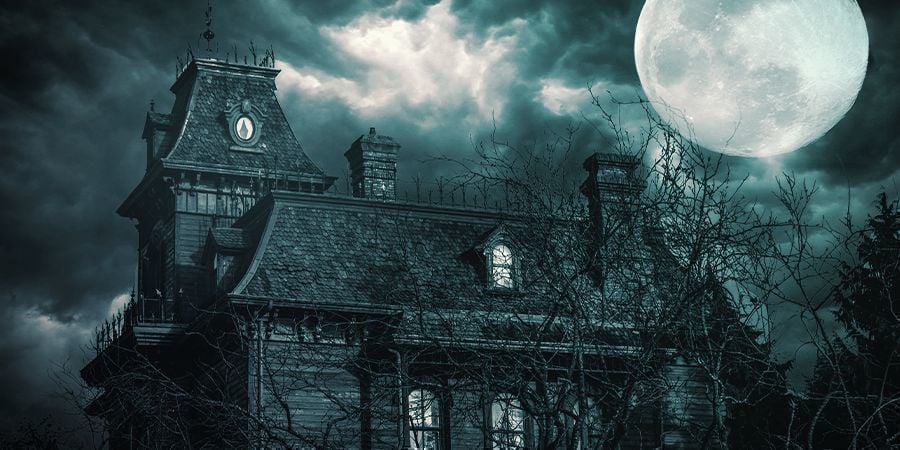 This point applies more to those who live in areas where haunted houses actually exist. Be wary that these events can be horrifying - not for the faint of heart or weak of nerves. They will scare the shit out of you with chainsaw-wielding clowns, mazes, and the creepiest things you will ever experience. It should not go without saying that these houses are a lot of fun as well (despite the horror).
Usually, a sativa would be the strain of choice for this kind of activity. But remember that some super racy sativas can make you anxious and paranoid. So stick to the ones you can handle, or you might be running from the clowns as if they were real.
If you don't live in a city or area that has a haunted house, you can still have fun decorating your own house like it's haunted. Maybe you have some creative friends that can help you or provide their own space for such an activity. Either way, it's super fun.
It gets even crazier when you go into real empty buildings like an abandoned hospital or psychiatric ward. Although, we don't encourage you to do so as this is a recipe for getting busted by law enforcement, especially on Halloween night.
4. GET YOURSELF SOME WEED-FLAVOURED CANDY
What would Halloween be without some delicious candy? In the tradition of trick or treat, we at Zamnesia offer some of the dankest weed-flavoured candy that will make every stoner grin with holiday glee.
We have green Hemp Lollies in our assortment that are flavoured with real hemp essence! Another option entirely is to make your own cannabis-infused candy! There is nothing sweeter than the taste of your own achievement. Just make sure that you don't leave any treats around where a child or unsuspecting adult might easily pop one in their mouth. This would ruin Halloween for them and for you. Play it safe!
5. GO PARTY WITH THESE PERFECT HALLOWEEN STRAINS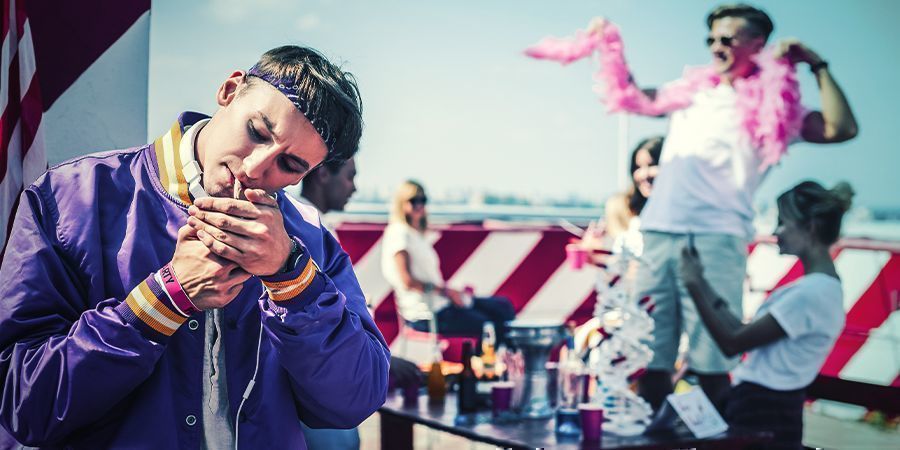 Now, the part you've all been waiting for - the Halloweed! If you already have a go-to holiday strain, you are more than welcome to stick to your traditions. However, some strains do appear to suit the Halloween festivities more than others. They can enhance the fun and allow you to show your wild and crazy side. Sometimes, you can even tell from the name of a strain that it is going to be a good match for a spooky time.
BLUEBERRY GHOST OG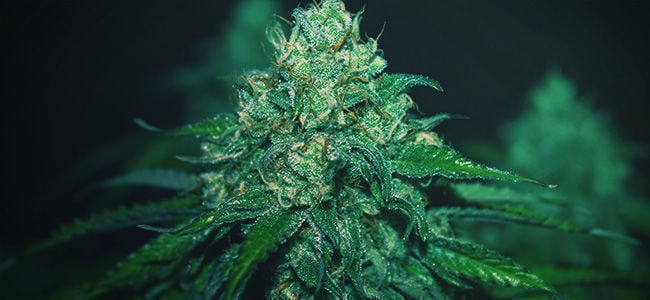 This one is a real treat for OG Kush fans. It is a cross between Blueberry and Ghost OG, which makes for an insanely frosty strain. Blueberry Ghost OG has a complex flavour that is comprised of earthy tones, the deep taste of Afghan Kush, and a unique lemony acidity.
This strain hits you hard, being an indica-dominant variety with high THC levels. Blueberry Ghost OG offers a potent mix of cerebral and physical effects. Opt for this strain when you are ready to fade out for the evening on Halloween.
DURBAN POISON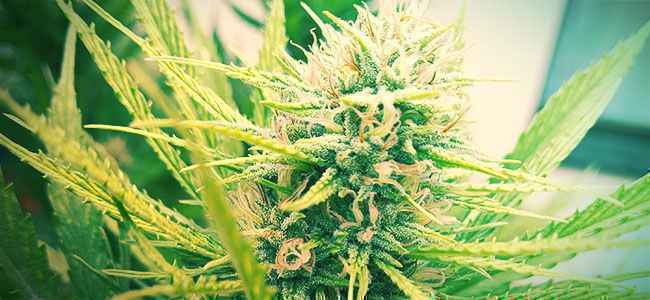 Durban Poison is a famous strain that seems to be on every list of the best sativas. If you are looking for something psychoactive for your Halloween activities, this is the one. It is a pure sativa with very powerful cerebral effects that will keep you feeling extremely blazed throughout the night.
With THC levels of 22%, this strain has truly mind-altering properties that can almost cause an out of body experience. Be aware of that and proceed with caution. Otherwise, those Halloween monsters might seem a little too real for you to handle.
ZOMBIE KUSH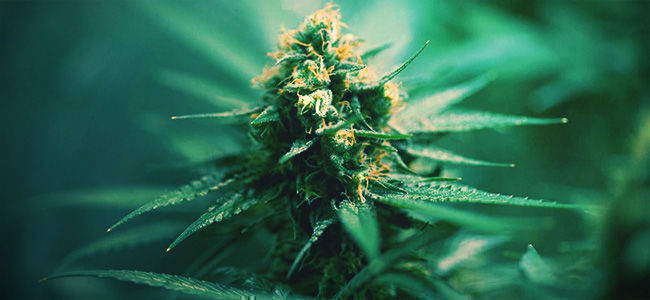 The name says it all, prepare for a mind-melting indica that will make you forget about all the fears and worries you might have concerning the creeping creatures on Halloween. You will become a zombie yourself - but a pizza-and-candy-eating one that will not scare anyone, just steal all the space on the couch.
It might happen that you will feel a little brainless and catatonic, but that's to be expected with this strain. Zombie Kush is a super potent strain that simply can't be left out of any Halloweed collection.
BLACK WIDOW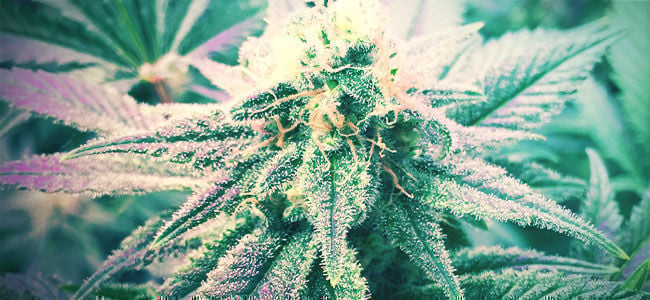 Despite the spider being all creepy and lethal, Black Widow as a strain will actually make you feel fairly happy and enthusiastic. Expect a euphoric mix of slight relaxation and full-blown psychoactivity. Black Widow will elevate your mood and get you through a long Halloween night with ease. Novice smokers should start slowly because for them, this can be a dangerous bite.
Black Widow (Mr. Nice) regular
Parents: Brazilian sativa x South Indian Indica
Genetics: Unknown
Flowering Time: 9-10 weeks
THC: Unknown
CBD: Unknown
Flowering Type: Photoperiod
So, there you have it - our round-up of the best Halloweed strains, the most fun activities, and the perfect DIY, stoner-friendly Halloween costumes. Choose what you like, smoke up, then let the inspiration guide you to a dark, but joyous evening with friends. It's time to get started with your preparations and smoke some good weed to combat the evil spirits (wink, wink).