Blog

7 min
Top 10 Best Regular Cannabis Seeds Of 2021
7 min
If you want to take a deep dive into the world of cannabis genetics, it might be time to give some regular cannabis seeds a try. To help you take this major leap into cannabis breeding or cloning, we've assembled the top 10 best regular seeds of 2022.
Growing cannabis is a huge pleasure. But, for many, breeding is the ultimate challenge, opening one's eyes to the fascinating world of cannabis genetics. By growing and crossing a combination of female and male plants, we're able to get a much more profound understanding of this ancient plant and its unique properties.
But, how do you know what seeds are worth growing and crossing? Below, we've taken the guesswork out of the equation and created a hand-picked list of some of our favourite regular cannabis seeds. Keep reading to learn which regular seeds are worth your money.
10 Best Regular Cannabis Seeds on the Market
Feminized and automatic seeds are dominating the cannabis world. But, if you're looking for the freedom to really play around with cannabis' unique genetic traits and lineages, there's simply no beating regular seeds. Below, you'll find a hand-curated list of our top 10 favourite regular seeds currently on the market. Order yours today to kickstart your cannabis breeding journey.
1. Amnesia Haze — Royal Queen Seeds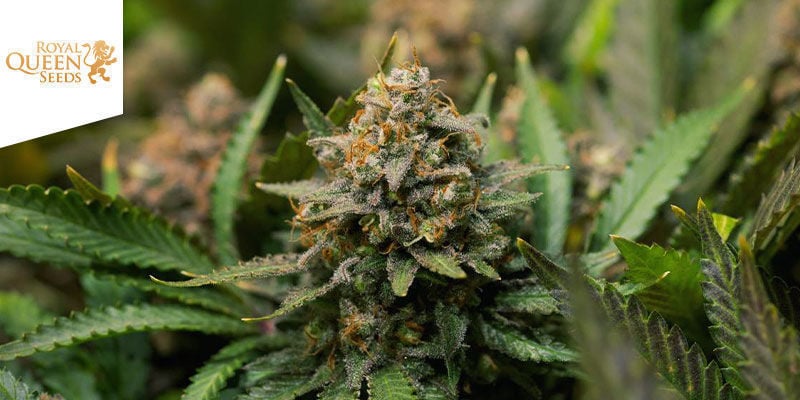 Amnesia Haze needs no introduction. This classic cannabis strain, originally bred in the Netherlands, has become a household name and favourite smoke for stoners all over the globe. To help meet the never-ending demand for this Dutch classic, Royal Queen Seeds has released the strain in the form of regular seeds.
If you're a breeder looking to add new, robust genetics into your garden, make sure to check out RQS' Amnesia Haze regular. It boasts up to 22% THC and a rich bouquet of dank Haze aromas that'll make even the biggest weed snobs drool! Those looking to experiment with one of the top Hazes in the world will not be disappointed with this reliable cultivar. Its 11-week flowering time may be above average, but every day is worth the wait.
2. Mexican Sativa — Sensi Seeds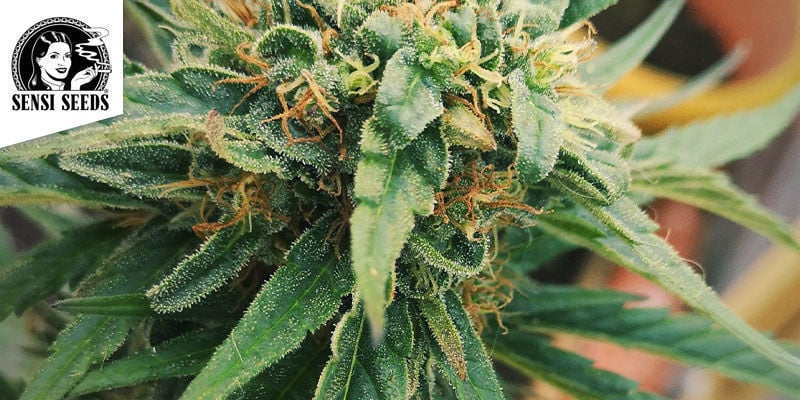 Sensi Seeds has come to be regarded as one of the biggest names in cannabis genetics, and for plenty of good reasons. These Dutch weed aficionados have played a huge part in bringing to life some of the best and most beloved cannabis strains on the planet. And Mexican Sativa is true to this bank's renowned quality.
Mexican Sativa boasts exceptional genetics combining Oaxacan (a vintage strain used to breed many famous Haze varieties), Durban Poison, and a fast-flowering landrace strain from Pakistan. The result is a powerhouse sativa with a super-fast flowering time of around 50 days. Not only that; it produces a clear-headed, uplifting high, is resilient to pests, and super easy to grow.
3. Skunk XL — Royal Queen Seeds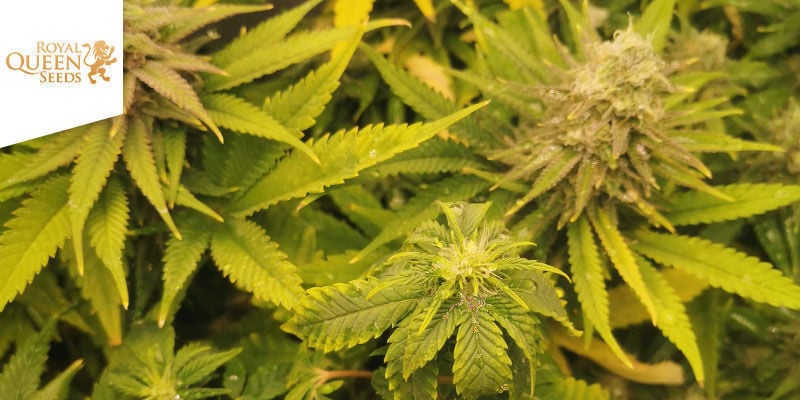 Skunk is, without a doubt, one of the most famous strains in the world. In fact, it's so famous that the word "skunk" is often used as a synonym for potent, dank weed. With this regular version of the classic Skunk XL, Royal Queen Seeds is giving breeders the chance to manipulate and play with this infamous marijuana strain however they please.
RQS' Skunk XL is renowned for its scale-tipping yields, stable genetics, and spectacular harvests. It is a 50/50 hybrid and produces up to 17% THC and moderate levels of CBD, meaning it also delivers a strong, balanced high that is super versatile. Smoke it at parties, at home, in the morning, or mid-afternoon; regardless of when or where you decide to light up, Skunk XL will leave you with a social, productive, and uplifting high that lasts for hours.
4. White Widow — Royal Queen Seeds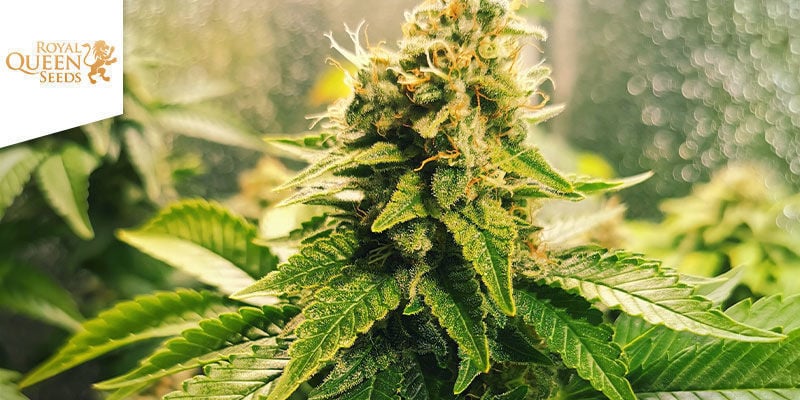 White Widow is another classic that, for many of you reading this, needs little introduction. Loved for its dense buds, huge harvests, and high THC content, this strain is treasured all around the world, and renowned by even the most experienced cannabis connoisseurs. And it's not hard to see why.
This unique variety of White Widow is also a perfect 50/50 hybrid of sativa and indica genetics, and brings together the best of both varieties. It has the small, easy-to-manage stature and tight, dense buds of an indica, as well as the huge yields and potency of a sativa. White Widow's aromas are extremely intense, bringing together notes of incense, spice, and earth, and its effects combine a heady euphoria with a deep, physical stone.
5. G13 Haze — Mr Nice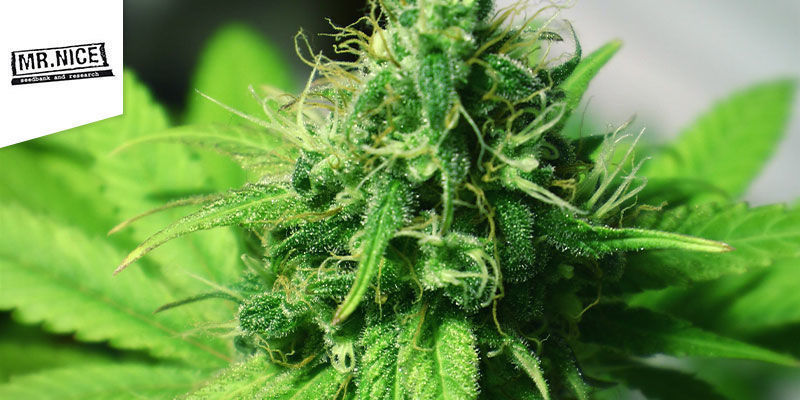 Mr Nice is hardly a boutique name in the cannabis world. Like Sensi Seeds and Dutch Passion, this seed bank has brought us some classic strains that are still treasured and enjoyed all over the world. G13 Haze, for example, is one of those beloved cultivars, boasting amazing aromas, exceptional potency, and great genetic stability.
As the name suggests, G13 Haze is a hybrid of two classic cannabis varieties: G13 and Haze. Bred by Nevil Schoenmakers and Shantibaba (a mystical Czech breeder), G13 Haze is a true testament to both of their breeding skills. This marijuana strain has its roots firmly planted in the sativa world with a flowering time of about 11 weeks. Expect tall plants that develop massive flowers and produce heavy yields. Make sure to grab your regular seeds of this unique strain while they're still hot!
6. Jamaican Pearl — Sensi Seeds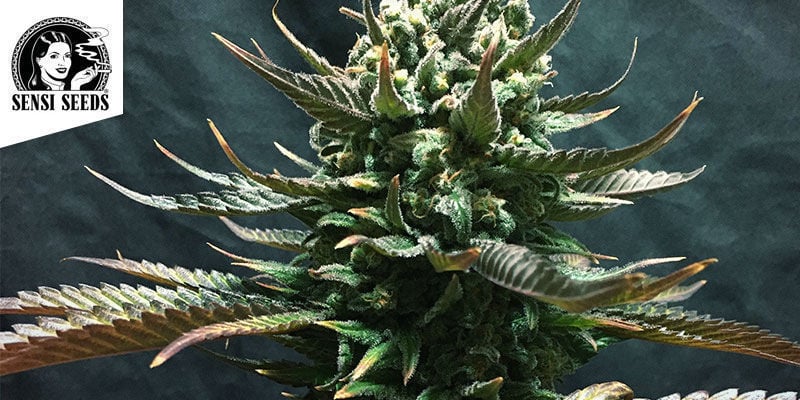 This sativa-dominant wonder brings together exceptional genetics from, you guessed it, the Caribbean. Crossing Marley's Collie with Early Pearl, both Jamaican landrace varieties, the breeders at Sensi Seeds have created this exciting sativa loaded with flavour, aroma, and THC.
Jamaican cannabis strains are loved for their potency, big, elongated flowers, and unique aromas and flavours. Unfortunately, these strains (which have adapted to the long, warm summers of their native lands) can be hard to grow in other parts of the world. That's where Jamaican Pearl regular seeds come in. The strain takes everything we treasure about Jamaican weed and delivers it in a stable, reliable, and hardy form. Make sure to give this unique variety a try, whether you're just growing weed or trying your hand at breeding. You won't regret it!
7. Critical — Royal Queen Seeds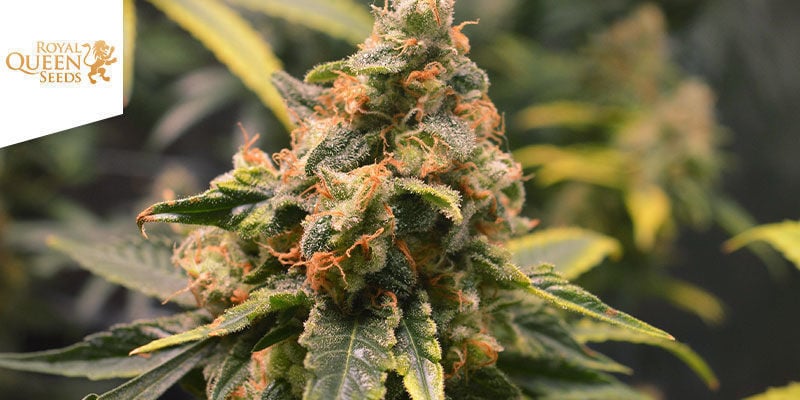 Critical is another one of Royal Queen Seeds' best-selling strains. Originally only available in feminized form, Critical regular seeds now give growers and breeders the chance to mix these exceptional genetics into their breeding projects. When it comes to Critical, there's a lot to love; it flowers quickly (almost always under 9 weeks), is easy to grow, and adapts well to many different conditions. Even better, its yields can seriously tip the scales in your favour.
Critical's aroma is also exceptional, featuring rich, sweet, and fruity overtones with hints of pine, earth, and skunk reminiscent of its Afghan and Skunk heritage. Meanwhile, Critical's effects are also amazing, boasting that hard-hitting, almost narcotic stone that'll leave you melting into the couch enjoying maximum relaxation. Whether you're a purist indica smoker or a breeder looking to bring some solid indica into your breeding projects, make sure to give Critical regular seeds a try.
8. Shining Silver Haze — Royal Queen Seeds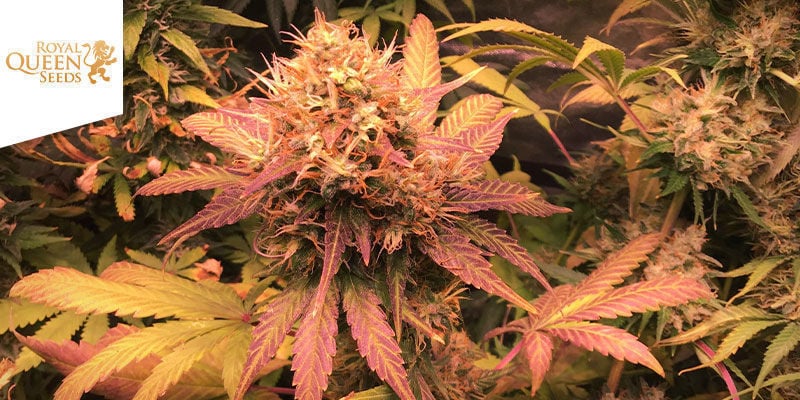 Shining Silver Haze is another one of those strains that need little introduction. A special take on the one and only Super Silver Haze, which took the world by storm in the 1990s and has been a household staple for stoners ever since, Shining Silver Haze is true to its exceptional heritage. This strain is potent, extremely uplifting and euphoric, and boasts those iconic sativa traits that many growers and breeders just can't get enough of.
Shining Silver Haze has a uniquely long flowering time that may prove challenging for new or impatient growers. But, trust us, the long wait is definitely worth it. Come harvest time, this strain will reward you with huge yields of exceptional buds. Its aroma is rich and spicy, and its effects are extremely uplifting and euphoric, just like a Haze should be. This strain deserves, without a doubt, a place in every grower's garden.
View shining silver haze regular
9. Jack Herer — Sensi Seeds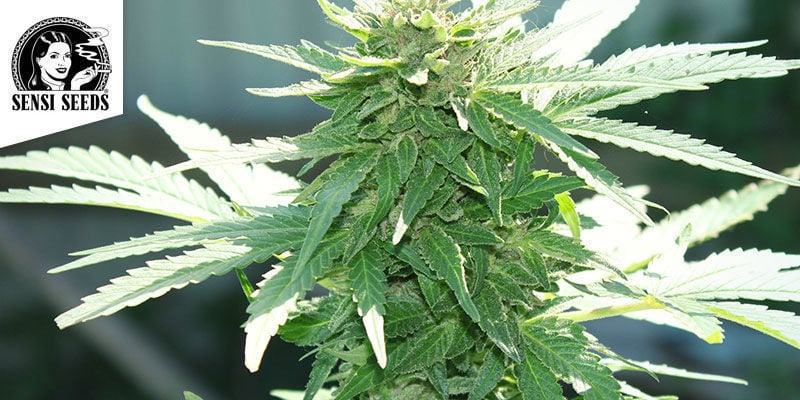 Named after the famous cannabis activist, Jack Herer has been a highly sought-after strain since its inception. Winning hearts and awards, it's now available in the form of regular seeds so breeders can capture its finest traits. While its heritage isn't exactly clear, Jack Herer is regarded to have been brought into this world by crossing Shiva Skunk, Northern Lights, and Haze cuttings. And, as is to be expected, the result of this all-star cross is nothing short of amazing.
Its flowering time is about 9 weeks, during which it produces dense buds with big, swollen calyxes and spicy yet sweet aromas that even the most demanding cannabis users will love. With its high THC content, this strain also delivers a potent, uplifting cerebral high that's great for social settings, or when you need a supercharged kick of energy or creativity.
10. AK-47 — Serious Seeds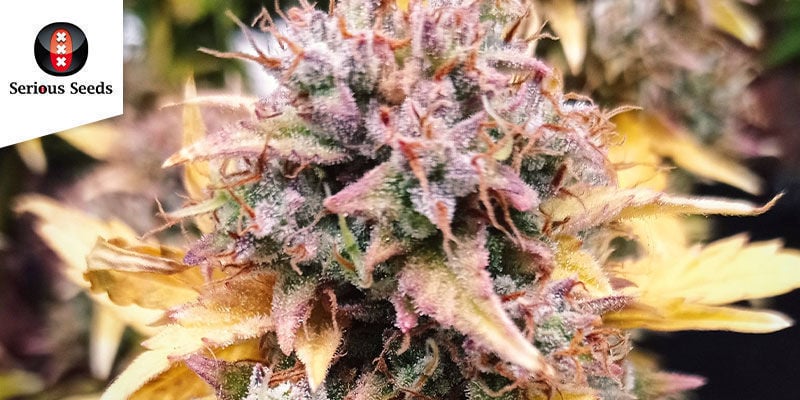 Last, but definitely not least, on this list of the best regular seeds is AK-47. Bred by the incredible crew at Amsterdam's Serious Seeds, this strain truly is the crème de la crème. If you don't want to take our word for it, take High Times'; this strain first got recognition by the High Times Cannabis Cup in the 1990s and has since gone on to win 16 accolades and awards from other cannabis cups around the world.
This sativa-dominant strain can grow into massive plants given the space and time, but it can also be manipulated to grow in smaller spaces, such as small outdoor patios or confined indoor tents. With a flowering time of roughly 8–9 weeks, AK-47 guarantees big yields of dense, trichome-laden buds that not only smell great, but also pack a big punch. The high is balanced, combining physical relaxation with an uplifting, cerebral high. Just keep an eye out for its potency; Serious Seeds AK-47 is capable of leaving even the most experienced smokers melting away on the couch, especially when enjoyed in high doses.
What Are Regular Cannabis Seeds?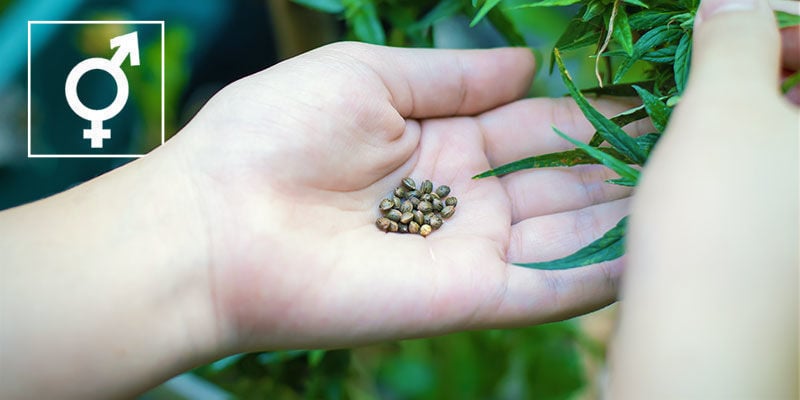 Regular seeds are unique because they contain both female and male cannabis genetics, meaning they can grow into both male and female plants. Unlike autoflowering seeds, regular seeds are also photoperiodic, meaning plants will flower based on changes in their light cycle, not based on their age.
What Is the Difference Between Regular and Feminized Cannabis Seeds?
Feminized seeds (and the vast majority of autoflowering seeds) contain only female genetics. This means that they will only grow into female plants. Breeders typically create feminized seeds by purposefully stressing their female plants, causing them to produce their own pollen as a final attempt to reproduce. The breeders then harvest this pollen and use it to pollinate other female plants, resulting in seeds that only contain female genetics and therefore only grow into female plants.
Regular seeds, on the other hand, are created using pollen from male plants to pollinate female flowers. The resulting seeds therefore contain both male and female genetics, and can grow into both male and female plants.
Can Regular Cannabis Seeds Be Autoflowering?
While they are not common, there are regular autoflowering cannabis seeds on the market. These seeds flower automatically once they reach a certain age and can grow into both female or male plants. Two examples of regular auto strains are Big Auto regular and CBD Haze Auto regular, both bred by the team at Top Tao Seeds.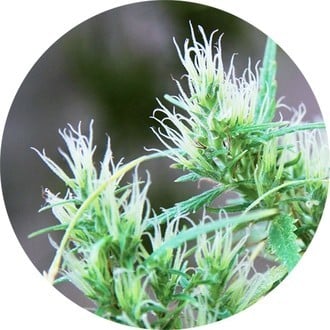 View
CBD Haze Auto (Top Tao Seeds) regular
Parents: Unknown
Genetics: Ruderalis/Indica/Sativa
Flowering Time: 13-14 weeks from seed to harvest
THC: 20%
CBD: High
Flowering Type: Autoflowering
Why Grow Regular Cannabis Seeds?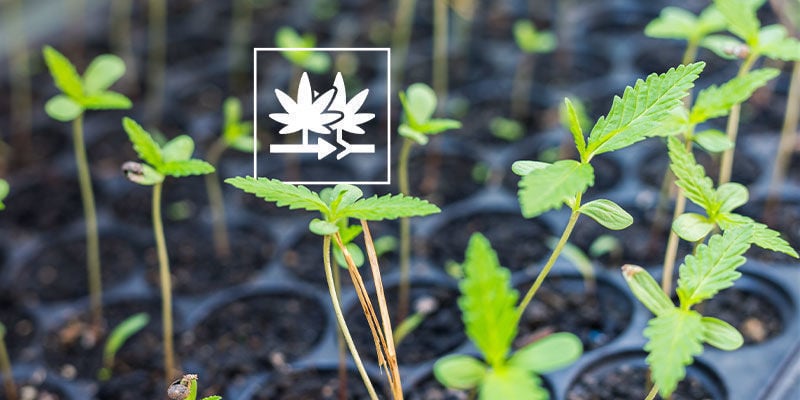 Regular seeds seem to have taken a bit of a hiatus, with feminized and autoflowering seeds definitely accounting for the majority of cannabis seed sales. And that begs the question; why would anybody still bother growing regular marijuana seeds?
Well, the short answer is, for breeding and cloning. While the market for regular seeds is definitely more niche, it has far from disappeared. Experienced cannabis breeders rely on regular marijuana seeds for creativity, as they serve as the most natural portal into the world of cannabis genetics and breeding. Only by using regular seeds can breeders have the freedom to really explore the traits of different strains and combine them as they see fit.
While feminized and auto seeds are great solutions for hobby growers who want to harvest their own bud, regular seeds are the top choice for breeders looking to make their mark on cannabis genetics.
Furthermore, regular seeds make for more durable and viable mother plants. This way, you can take clones from a quality pheno and successfully replicate its traits as you please. With feminized seeds, the chances of cloning success are much smaller.
Final Word — The Best Regular Seeds for Growers and Breeders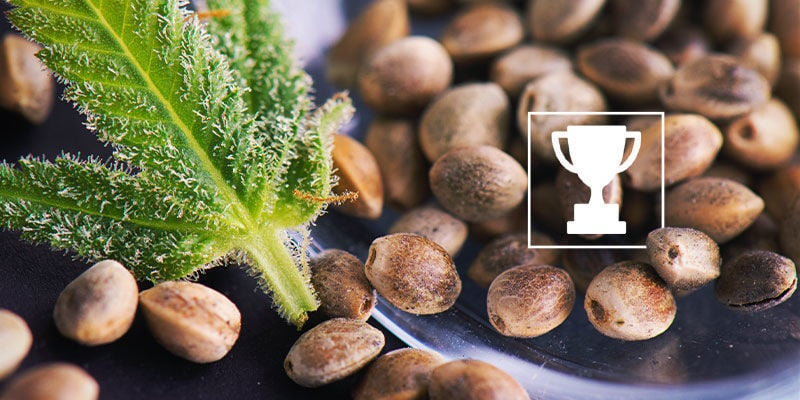 While feminized and auto seeds have taken the cannabis world by storm, sometimes there is simply no better way of growing weed than as nature intended—with great, stable regular seeds. If you're starting to get into cannabis breeding and looking to play around with different strains and phenotypes, make sure to try the seeds on this list—and enjoy the results!