Blog

6 min
Regular And Feminized Cannabis Seeds: What's The Difference?
6 min
For a long time, outside of strain distinctions, cannabis seeds were genetically the same across the board. Relatively recently, though, feminized seeds have become increasingly popular with growers, and are often preferred over regular ones. What are the differences between regular and feminized cannabis seeds? How do they grow? Let's find out.
Even before there were major developments in cannabis genetics, many people were happy to grow it and work with the plant's natural process. In recent times, though, feminized cannabis seeds have gained widespread popularity amongst growers, often being more sought after than the standard. Does that mean they're better, though? What, exactly, is the difference between regular and feminized seeds? Let's explore the inner workings of both to find out.
Understanding the Sex of Cannabis Plants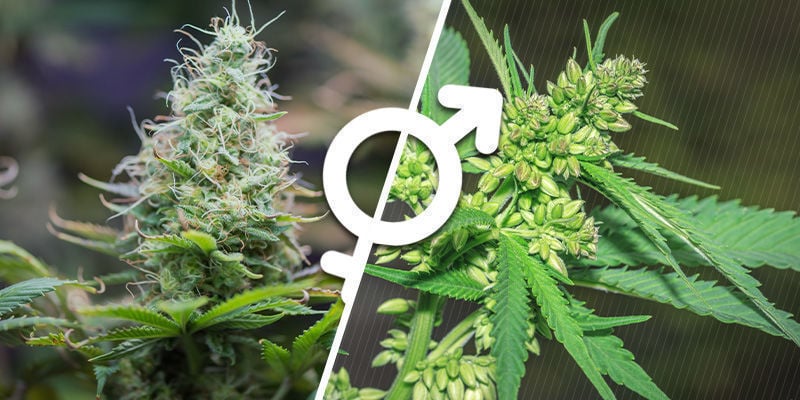 As you could likely tell from the name, the difference between regular and feminized cannabis seeds comes down to the sex of the plants. See, as with a few other species of plants (such as willow and yew), some are male while others are female.
As it goes naturally, they're designed to exchange genetic information with each other, leading to the creation of seeds and future plants with properties from both parents. This process of mating and reproduction, of course, leads to slow but sure improvements with each passing generation.
What Are Regular Cannabis Seeds?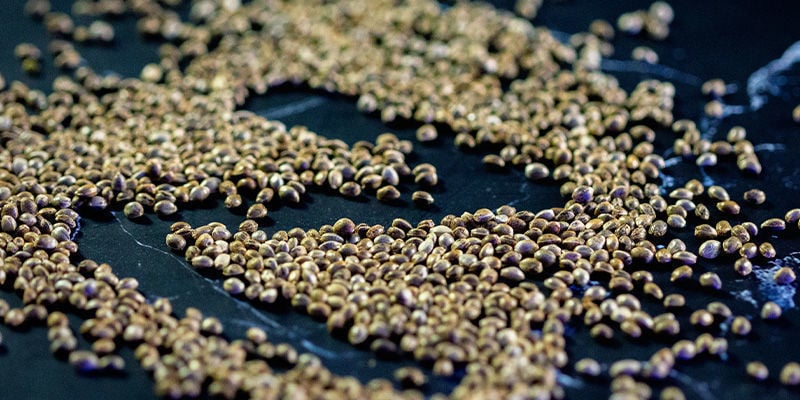 So, with that knowledge considered, we can better explain what we mean when we discuss regular cannabis seeds. Essentially, with "regular" plant seeds, there's a 50% chance of them being male or female. Intersex plants also exist, but they're fairly rare, and you shouldn't expect them for the most part.
If you want to distinguish between the sexes, you'll have to wait until they've started to grow a good deal. Before anything, if your plants are male, you'll notice their pre-flowers are small, green, and oval-shaped. You can also wait longer to look for the formation of pollen sacs, which are a much more obvious sign, but by then you would've used up nutrients and time that you didn't have to.
Just look for those green, oval-shaped pre-flowers and toss out the male plants as soon as you can (unless you plan on using them to breed new strains). If you wait too long, and they end up pollinating the female plants, you'll get far lower yields than otherwise, although you'll be granted lots of new seeds to grow.
Regular Autoflowering Cannabis Seeds
Moving on, while most regular cannabis seeds grow on a photoperiod schedule, meaning they shift from vegetation to flowering depending on the amount of light hours they receive, others are autoflowering, meaning they press on through the growing process whether there's a light shift or not. To be clear, they still need substantial amounts of light throughout their life, but you don't need to reduce light hours to go from the vegetative phase to flowering.
What Are Feminized Cannabis Seeds?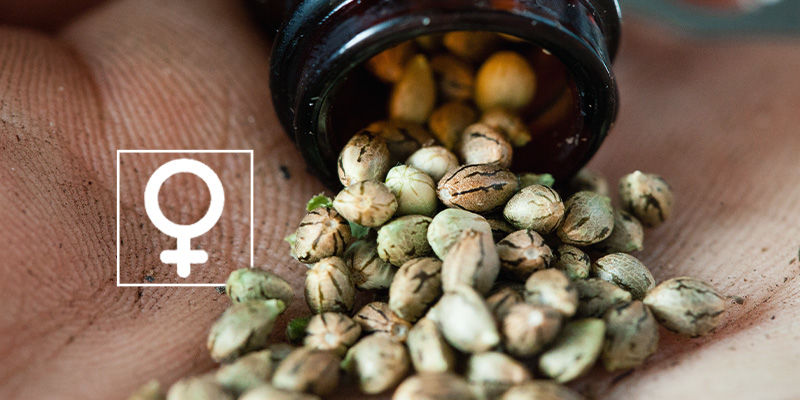 So, if that's what regular cannabis seeds are, what are feminized seeds? Well, just as regular seeds are characterised by an equal chance of female or male plants, feminized seeds will offer you female plants almost every single time. Yes, some feminized seeds still end up as male plants, but only a very small fraction.
No, you won't be able to get much breeding done with them, but you can also rest easy knowing you don't have to get rid of any plants, and, like with the female varieties of regular seeds, your plants will almost certainly hit their ideal size and yields if you treat them right.
Feminized Autoflowering Cannabis Seeds
In addition, just like regular seeds, there are also autoflowering versions that stand in contrast to the photoperiod varieties. Like other autoflowers, as long as there's enough light, feminized autoflowering seeds will progress through their life cycle, regardless of whether or not there's a shift in their light schedule.
In that sense, they grow in a very similar way to the regular variety. However, since growers don't have to worry about finding male plants in the short time before pollination, feminized autoflowering seeds have become far more popular than regular versions.
Regular Cannabis Seeds vs Feminized Seeds
Now that we've gone through clear definitions of both regular and feminized seeds, it's time to break down how their differences play out where it counts.
Regular Cannabis Seeds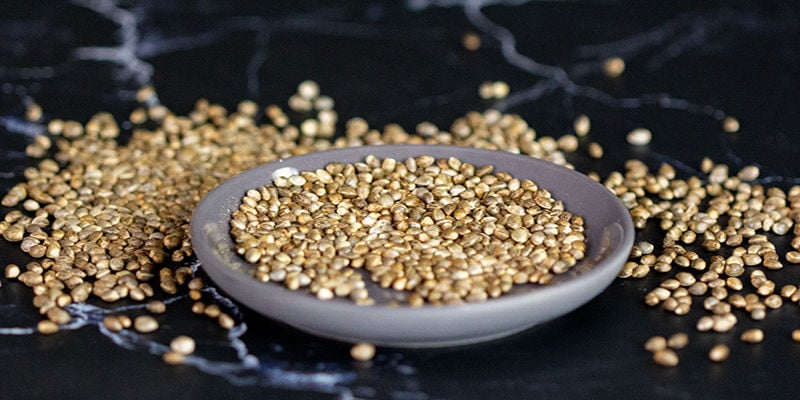 Price
The differences between these varieties arise before you even put a seed in the ground. Namely, you'll find that regular cannabis seeds aren't quite as expensive as their feminized alternatives. Regular seeds are more common, after all, and you'll only get bud-producing plants from half the seeds on average (it could be fewer or more). Beyond that, though, price differences arise depending on strain desirability and seed quality.
Yield
Focusing on the plants that produce viable buds (i.e. the female plants), you can be sure you'll get an ideal yield out of them if you treat them right. However, as we mentioned before, on average, only half of the seeds you get in a pack will produce female plants. Ergo, per 10 seeds, you likely won't get nearly as high of a collective yield as you would with a pack of 10 feminized seeds. In turn, if you let the male plants pollinate the females, you'll get far lower yields across the board than you would otherwise.
Growing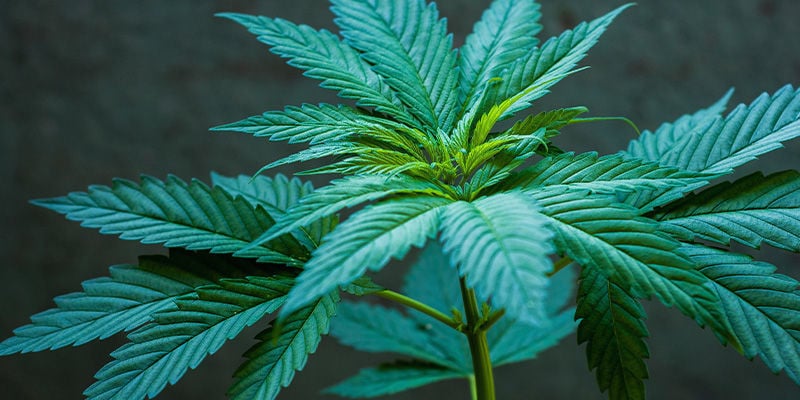 As you grow these seeds, you have to be sure you either eliminate male plants before they pollinate, or prepare to breed them with the other desired parent (in this case, a female plant). See, as we explained before, failing to do so means your female plants will grow far fewer buds than they would otherwise, as their energy is being spent on making new seeds.
With male plants out of the way early, though, your growing process can go on uninterrupted, and you can spend all of your water and nutrients on making sure the females achieve the ideal size and yields.
Genetic Stability
Since regular seeds aren't genetically modified, you'll find that the genetics of the plants are generally stable. This, as we'll explain later, is not the case for feminized seeds, as the modification required to ensure female plants results in genetics that become significantly less stable over generations. That, thankfully, is not a worry you need to have with regular seeds.
Cloning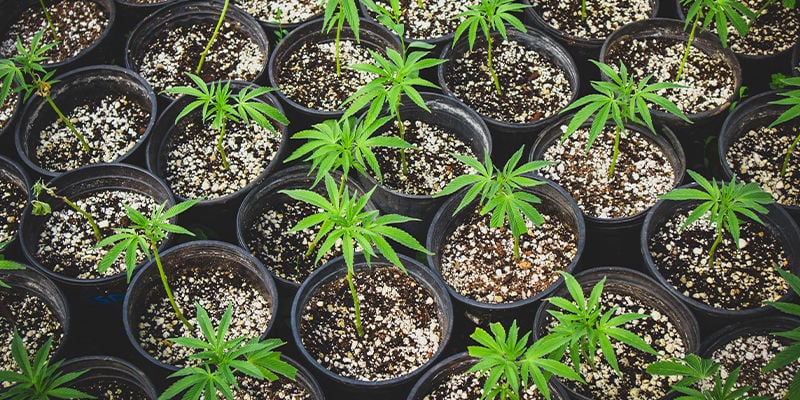 Thanks to the genetic stability we mentioned earlier, you'll also be able to take some healthy, reliable clones from your plants. As their genetics are relatively untampered, they can be relied upon to grow strong, bountiful plants, while clones from feminized mother plants are far riskier.
Breeding
Lastly, when it comes to breeding, you'll obviously have a much easier time growing regular seeds. Since you'll enjoy a natural proportion of female and male plants, you can just let them grow near each other, allow the males to pollinate the females, and enjoy lots of new seeds ready for you to grow.
Feminized Cannabis Seeds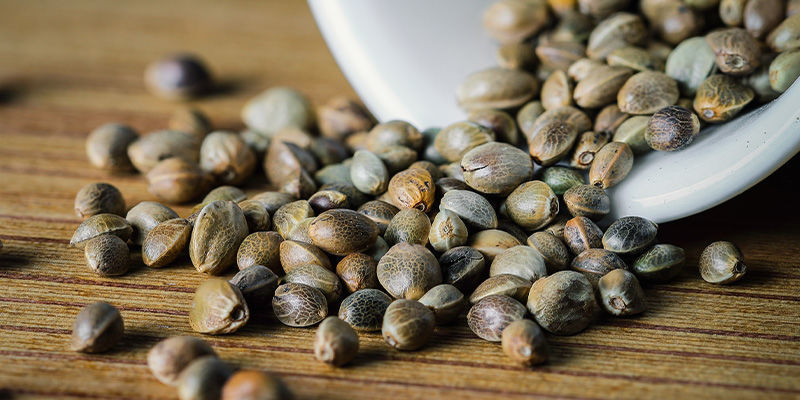 Price
You'll notice the difference in price between feminized and regular cannabis seeds right away. Specifically, you'll find that feminized seeds are noticeably more expensive. This is for a couple of reasons. First, the effort required to produce feminized seeds results in a higher price point. Along with that, of course, the fact that those seeds are nearly guaranteed to produce smokable buds means a pack will offer a far greater return on investment per harvest.
Yield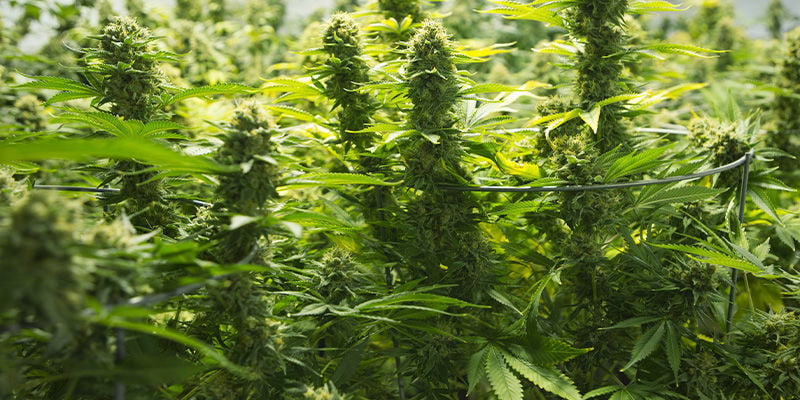 Since it's more than likely every seed in your pack is female, you'll naturally get twice the yields you'd get from a regular pack of the same strain. That isn't an exact measurement, of course, as 1 in 1000 seeds in a feminized pack will become male, but those odds are small enough that you can generally count on doubling your stash.
Growing
Since you'll almost never have to worry about getting rid of male plants when growing feminized seeds, you'll find yourself putting significantly less effort into the process. In turn, since all the nutrients and water you use will almost definitely lead to a healthy harvest of viable buds, you end up getting more for your money overall.
Genetic Stability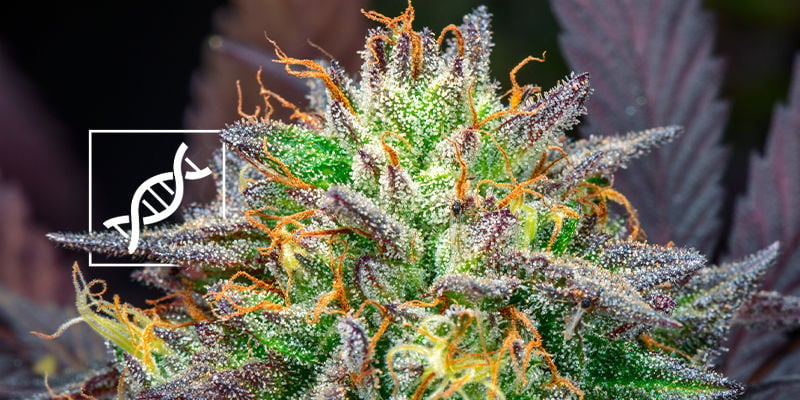 Outside of the price, everything we've discussed so far showcases how much feminized seeds have to offer growers. However, these varieties have a major disadvantage in the context of genetic stability. What does that mean, you wonder? Well, if you manage to get any seeds from your feminized plants, you'll find that they're nearly impossible to grow.
The genetic modification required to produce feminized seeds makes them unstable; not so much that they can't be grown successfully in the first place, but enough that the descendants would have a tough time getting out of the ground. If they do grow, they won't look very much like the parents, and they won't yield nearly as much as their first-generation counterparts.
Cloning
In turn, you'll find that cloning doesn't go over nearly as smoothly as it does with plants that sprout from regular seeds. This is for the same reason that planting the seeds from feminized plants doesn't go well: unstable genetics. While the seeds of regular plants endure essentially no genetic tampering, feminized ones do, so they're far less likely to produce robust descendants.
Breeding
Lastly, since you'll only get a male plant every 1 in 1000 seeds, along with the fact that you're dealing with unstable genetics to start with, breeding is nearly impossible with feminized seeds. If that's your goal, you're better off getting regular varieties for the job.
Are Regular Cannabis Seeds Better Than Feminized Seeds?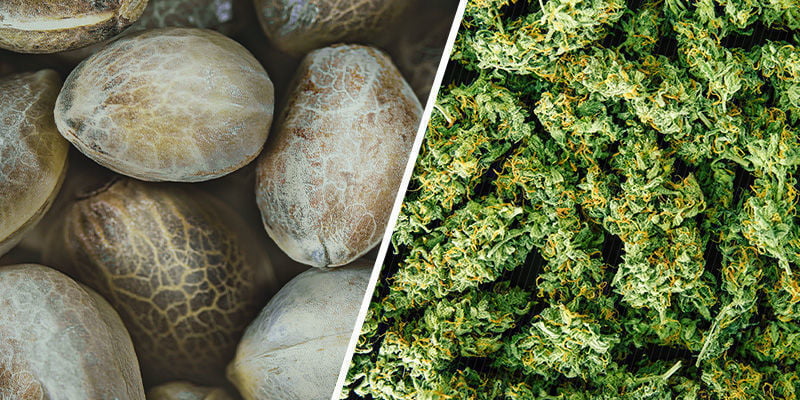 So, with everything we've discussed in mind, we're sure you're wondering about our answer to a particular question: which seeds are better? Regular, or feminized?
Really, as we've discussed, it depends entirely on what your goals are as a grower. Are you trying to breed new strains and grow the seeds/clones from your plants? If so, regular seeds are the way to go, as they have far more stable genetics, and regular seed packs will produce male plants for the breeding process.
However, if you're focused mainly on yielding high-quality usable bud, then we highly recommend you buy some feminized seeds instead.
Should You Buy Regular or Feminized Cannabis Seeds?
We'll cap things off by answering one more question: should you buy regular or feminized cannabis seeds? Well, as we just mentioned, you should consider your personal goals as a grower before anything else.
That being said, we think it's important for cannabis growers, especially those with some experience, to become familiar with strain breeding. But, we also want to see you achieve massive piles of bud as well. So, in due time, we honestly recommend trying both varieties out for yourself. After all, you'll only really know what type of grower you are once you give both approaches a shot!