ROOR: Glass Bongs Made With True Craftsmanship
3 min
As part of our series Avant-Garde Entrepreneurs, today we are showcasing ROOR—renowned German manufacturer of top-of-the-line glass bongs and other products. Read on to dive into the history and philosophy of ROOR, as well as their exciting product assortment!
Avant-Garde Entrepreneurs is Zamnesia's recurring blog series where we highlight standout players in Europe's vastly growing cannabis, vaping, and smart industry. We examine various facets of the companies we deem noteworthy, providing you with an overview of their products and services, along with what makes each one special.
Today, we are showcasing ROOR, the award-winning German manufacturer of quality glass pipes and other smoking products. ROOR stands out with their expert craftsmanship and philosophy of combining quality and functionality with appealing design.
ROOR: HISTORY AND COMPANY MISSION
ROOR was founded in 1995 by artisan Martin Birzle, who devoted himself to the creation of glass pipes. His experience in glassblowing, combined with an ethos to never mass-manufacture products, has been evident in ROOR's impressive yet functional designs from the beginning.
"With a pipe created by ROOR, you comprehend smoking as culture, not as a mere way of consumption. This is our responsibility, our motivation, and our task." - Martin Birzle
While Martin managed the company by himself for the first 4 years, fast growth led him to assemble a team that shared his exact same philosophy. The brand soon became firmly established at home, as well as abroad. Over the years, ROOR built a huge base of supporters and fans, including famous names such as System of a Down, B-Real, Howard Marks, and many more. Today, ROOR is collaborating with other renowned glass artists such as Hops, Drizzl, Johnny Rise, and most recently, Eusheen Goines.
Their success in the cannabis world, including four wins at the High Times Cannabis Cup, has proven ROOR and their philosophy right over and over again.
ROOR'S RANGE OF PRODUCTS AND WHAT MAKES THEM STAND OUT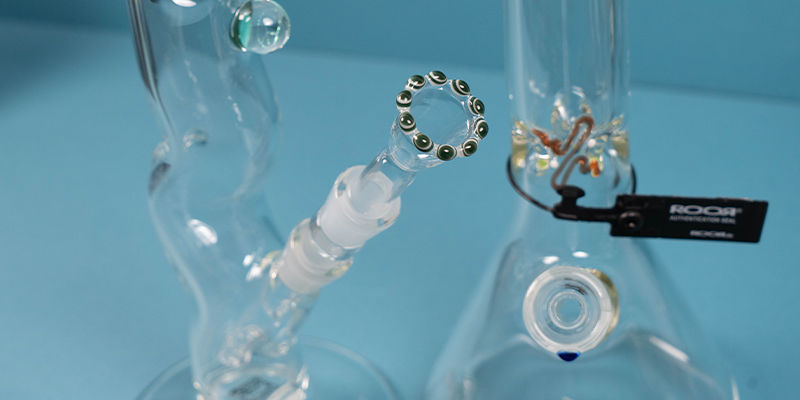 ROOR offers a range of products that provide a premium smoking experience. Although they feature smoking accessories and merch in their assortment, above all are their renowned glass bongs, including classic straight bong designs, beaker-type bongs, limited edition models, and collabs.
Each of these designs is available in different varieties of size, height, and wall thickness. What's more, ROOR customers can further customise the bongs in many ways to their own individual tastes and preferences. This includes adding alternative mouthpieces, different bowls and ice notches, and logos and design elements, among other options. ROOR is also happy to accommodate individual customisations if someone wants a true one-of-a-kind piece made just for them.
It's also worth mentioning that ROOR, unlike most other bong manufacturers, offers a repair service for their products.
ROOR: COOL COLLABORATIONS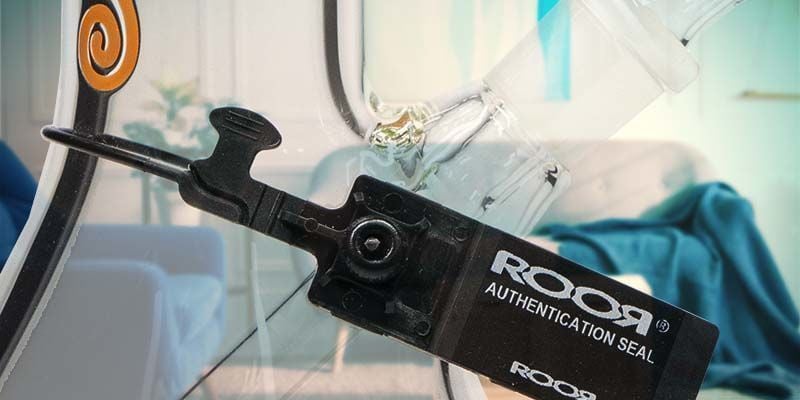 Name: Eusheen Goines
Eusheen Goines is an internationally-recognised flameworker known for his flowing shapes and detailed pattern work. Goines has demonstrated his skills all over the world, including in Australia, Japan, Germany, Costa Rica, and the United States. He is inspired by sacred geometry and has a meticulous attention to detail in his work. ROOR is proudly collaborating with Eusheen for their glass bong designs.
Name: Bryan Ratcliffe
For their first collab of 2017, ROOR proudly teamed up with American glassblowing artist Bryan Ratcliffe. Bryan has 14 years of experience in torch-worked glassblowing, where he created novel techniques that make his style very unique. He travelled all the way from Colorado to Frankenthal to take part in this unique collaboration with ROOR.
Name: Cypress Hills' B-Real
The ROOR team made waves when they presented the world's biggest bong in 2009. The monster bong also caught the attention of classic rapper and glass entrepreneur B-Real of Cypress Hill. B-Real became a big fan of ROOR, which led to them collaborating with the artist to make a line of multi-coloured glass filters called Phuncky Feel Tips.
OUR 3 FAVOURITE PRODUCTS BY ROOR
ROOR offers a great selection of glass pipes that can accommodate everyone, from novices to ambitious bong athletes who want something truly special. Here are our 3 favourite products by ROOR!
3.2 RED: STURDY AND AFFORDABLE
The 3.2 Red is a pipe for any occasion. This classic-style straight bong is available in a height of 35cm or 45cm with a wall thickness of 3.2mm. The 3.2 Red is a beauty that does well without needing any fancy features. This is why she comes without a carb hole or ice notches. Her appeal lies in her lightness and elegance. The smaller model provides a smooth smoking experience, while the larger one is perfect for more ambitious tokers.
4.2 ZUMO: AN ALL-AROUND GREAT BONG THAT PLEASES EVERYONE
The Zumo 4.2mm is a giant buster of a bong that impresses with sheer size. With her thick glass, she sure eradicates any doubt about the quality of this truly monstrous smoke-ripper. This one is suitable for bong enthusiasts of all experience levels, without needing any crazy features to shine. This is also why the Zumo 4.2 doesn't have ice notches or a carb hole.
7.0 DEALER'S CUP: FOR HIGH-ROLLERS WHO WANT THE VERY BEST
The 7.0 Dealer's Cup by ROOR doesn't f**k around. With a whopping 7mm thick glass and weighing in at an impressive 2500g, this massive brain-swirler is like the mother of all bongs for folks who want only the best of the best. This monster stands 55cm tall and features the lime-green ROOR logo on the tube. It has ice notches and comes with a down-tube and glass screen, but without a carb hole.
Here at the Zamnesia, we are proud to feature these outstanding products by ROOR in our assortment. If you are a cannabis enthusiast looking for a top-notch glass bong "Made in Germany", ROOR should be at the top of your list!