Product Review: CVault
3 min
The CVault is a cannabis storage solution that claims to be "the worlds smartest curing and storage container." So we thought we would see if it stands up to the hype.
When it comes to storing weed, a lot of people will simply use a zip lock bag. Vacuum packing your bud or putting it in a sealable glass jar is preferable to this, but even these methods have their drawbacks. There are much more reliable and thorough methods of achieving perfect cannabis preservation. These come in the form of specialised containers, specifically made to keep your weed as fresh as the day you stored it. One such solution is the CVault.
The CVault claims to not only keep your bud secure with its lightproof and airtight design but also maintain the perfect level of humidity, further preventing degeneration in quality. It does this with an atmospheric 62% two-way humidity control pack, taking it one step further than conventional methods.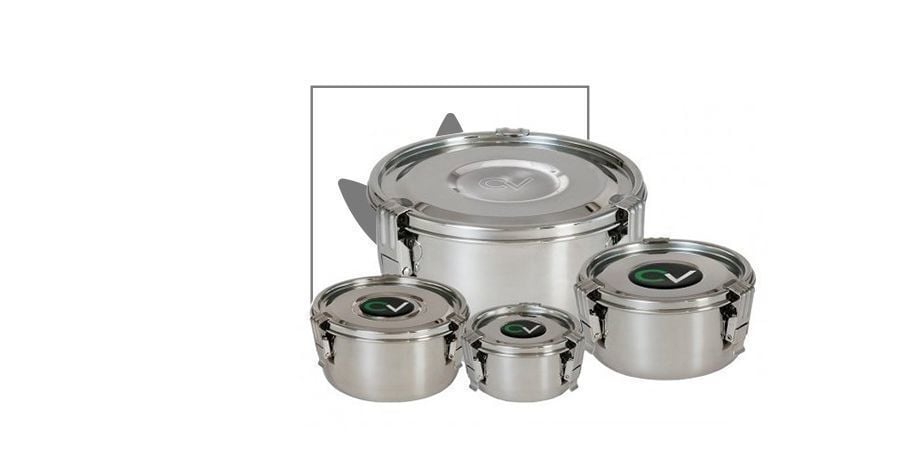 View CVault
So let's take a look at this handy little storage device in greater detail, and how it fared when I put it to the test:
BUILD QUALITY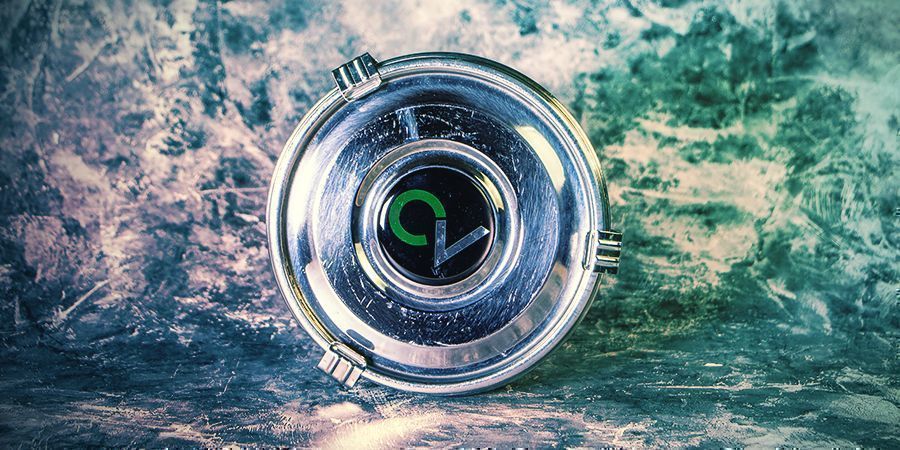 To start with, let's take a look at the actual container itself. Available in multiple sizes, the CVault is constructed from stainless steel, making it extremely durable, lightproof, and easy to clean/keep sterile. The lid is held in place by three evenly spaced strong clasps and its underside is rimmed with silicone – the combination of which keeps it air tight and odour proof. The underside also has a built in pouch slot, ensuring the humidity pack is kept separate from your marijuana
Out of the box, you get one CVault, one humidity pack, and an instruction manual.
The CVault I received was the large size, intended for a small personal stash. In this size, the CVault is easy to store and transport discreetly. It is available in a much larger 2-litre size, intended for the storage and curing of entire yields.
The 62% two-way humidity control pack that comes with the CVault is ideal for maintaining the quality of most herbs, although tobacco generally needs a higher humidity. Its two-way function allows it to both take moisture out of the air, as well as replace it when needed, keeping a level 62% RH – which is ideal. Each humidity pack lasts 60-90 days.
THE TEST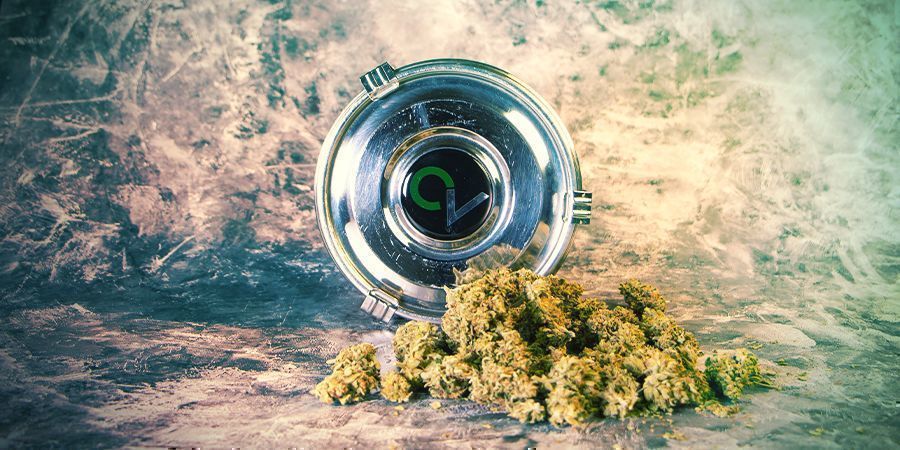 In order to see how effective the CVault really is, I put it to the test with some weed, that if I am honest, was a little past its prime. I put some of this weed in a CVault with the two-way humidity pack, some in a CVault without a humidity pack, and some in a standard zippy bag. I then place all the containers together in a dark, cool place.
I came back to check the bud after a couple of weeks. The bud I stored in the CVault with the humidity pack had actually improved in quality! It would seem that the ability of the humidity pack to keep a consistent 62% RH restored a little life to the weed, making it less dry and much more pleasant to vape. The weed I stored in the CVault without a humidity pack didn't really change in any way that I could notice, attesting to the container's ability as both an airtight and lightproof device. The weed I left in a zip lock bag was much, much worse.
So my conclusion from this rather rudimentary test is that the CVault definitely makes a difference. It can preserve the current state of your weed, and even improve it when the humidity pack is used – keeping at that sweet spot of 62% RH. With care, this could even allow the CVault to be used as a curing container for small amounts of weed – you will just need to ensure you freshen the air every day to ensure the process doesn't die off.
PRICE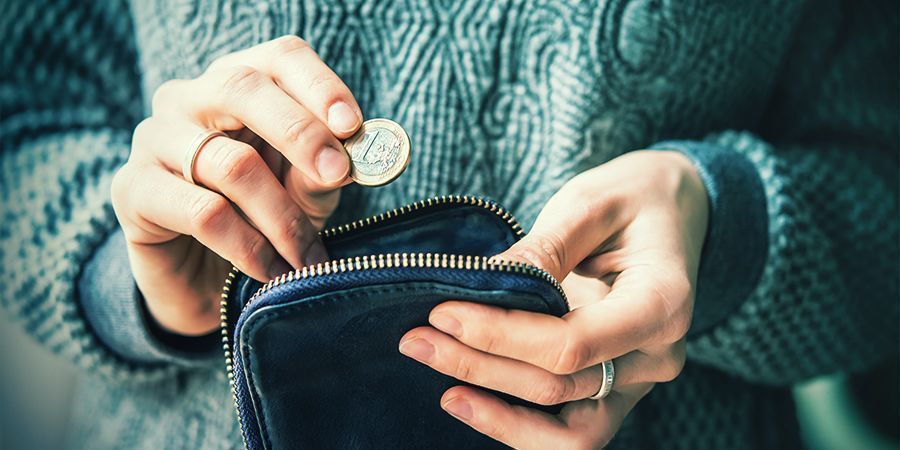 The CVault ranges in price from €21.95-€129.95 depending on size, making it a fairly inexpensive piece of kit considering the advantages it offers with humidity maintenance, as well as just the general solid build quality. However, it is more of a long-term investment. Those who do not have to store their weed regularly are unlikely to fully appreciate the advantages on offer for the initial monetary outlay.
CONCLUSION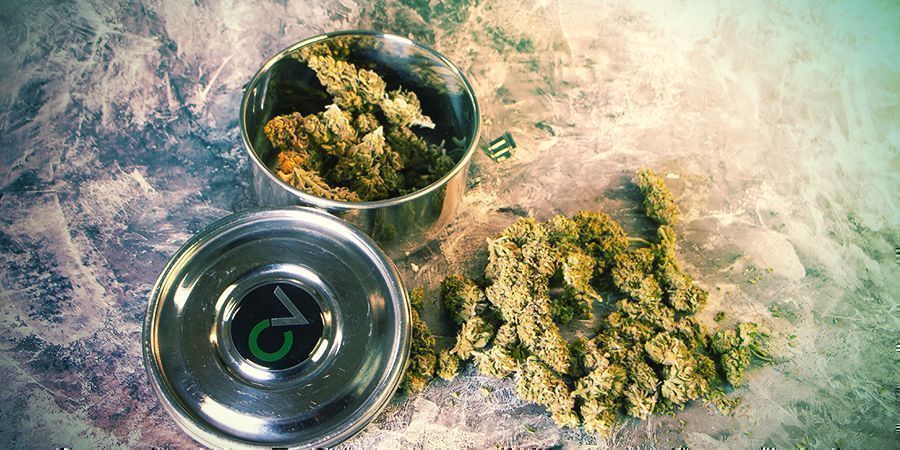 Having used the CVault for a number of weeks, I have no concerns what so ever about its ability to maintain the quality of my weed over the long term. Anyone who keeps a personal stash will likely notice a difference, especially if they are currently just using baggies. My only problem with the CVault was the ease with which the humidity pack is inserted into its lid pouch. It has a small lip, which makes inserting it a little tricky. But this is a really minor problem, and only an issue because I am specifically looking for something to complain about – it turns a task that should be instant into one that takes about ten seconds. The lip ensures the pack is held in place.
So on the whole, the build quality and features of the CVault come together to make an excellent storage solution for your weed. It is airtight, lightproof, odour proof, and keeps your weed at an ideal humidity, ensuring the quality of your weed is maintained for as long as possible – what more could you want out of a cannabis container?