Blog

4 min
Most Expensive Cannabis Strains (+ Affordable Alternatives)
4 min
You don't need to spend hundreds on seeds to grow high-quality genetics. Although some strains come with a huge price tag, others offer similar traits at a fraction of the cost. Check out the most expensive cannabis strain below—you're going to be shocked—and some affordable alternatives that exist in the Zamnesia archive.
Not all cannabis strains are bred equal. Some cultivars are the product of casual growers tinkering with genetics in their spare time. Sometimes, this citizen science approach puts out groundbreaking genetics, and other times it falls flat.
Other strains emerge out of extensive breeding programmes that use expensive equipment, experienced breeders, and start with world-class genetic material. Regardless of their origins, some cannabis strains fetch a far higher price on the market than others.
But are these premium seeds worth the money? Well, it depends. Some of them do offer something special, whereas others turn out to be completely over-hyped for the sake of marketing.
Below, we'll cover three of the most expensive cannabis strains in the world. Along the way, we'll present three much cheaper alternatives from our collection that offer a similar experience, but at a fraction of the price.
Oracle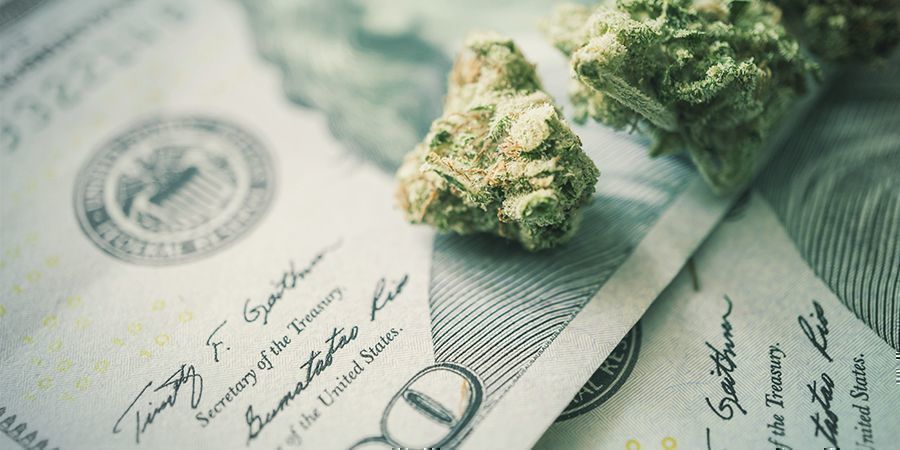 This mysterious strain grabbed the attention of the cannabis world in 2009. Rumour began spreading that the cultivar could fuel a breakthrough in cannabis potency. The name kept popping up everywhere, from online cannabis forums to real-world events.
But what was the catalyst for all of this hype? Well, Oracle reportedly featured two groundbreaking traits that set her apart from almost every other strain in existence. First, rumour had it that her exceptionally resinous flowers produced a gargantuan THC content of 45%.
Second, Oracle supposedly bloomed in record time. Growers wouldn't have to wait several months for their flowers any longer. Both of these traits pumped up the price of these genetics, with seeds costing $200 each and clones reaching a hefty price tag of $1000. Sounds revolutionary, right?
Unfortunately, all of this hype turned out to be entirely unfounded—probably a mix of false marketing and over-excited cannabis enthusiasts on the receiving end. In 2013, a cannabis testing facility by the name of The Werc Shop obtained samples of this strain and put them to the test. Not only did Oracle not contain 45% THC, but she contained almost none at all.
It turns out the Oracle flowers possessed a different kind of cannabinoid: CBD. She produced exceptionally high levels of the non-psychoactive cannabinoid, alongside almost no THC. Thus, her flowers produce essentially no high at all—far from the mind-shaking stone she became famous for.
Affordable Alternative: CBD Fix Automatic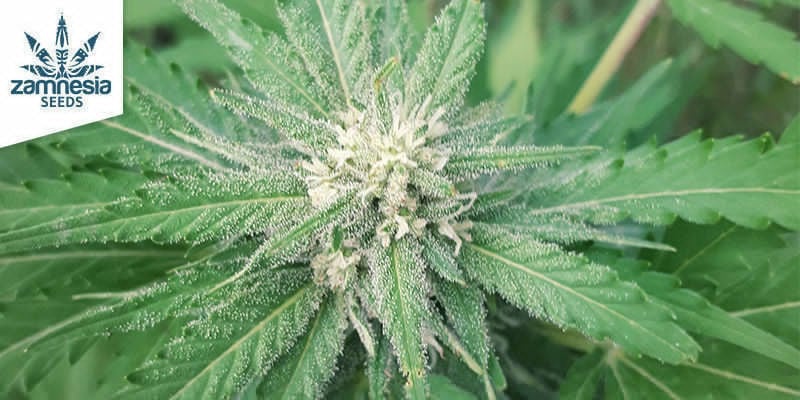 Paying such a high price for a high-CBD cultivar makes no sense at all. There are other high-quality strains out there that offer almost the same traits. Take CBD Fix Automatic, for example.
This excellent strain offers CBD levels of up to 15% alongside a THC level of 0.8%. She descends from Northern Light Auto and a CBD-rich clone and remains at a small and easily manageable size. Hit these dense flowers for a light and subtle effect that will help you stay productive and focused all day long.
Price Comparison
You'll save a lot of money with this alternative, and end up with flowers that are equally as relaxing.
• Oracle: $200 per seed
• CBD Fix Automatic: €8.66 per seed
Fruity Pebbles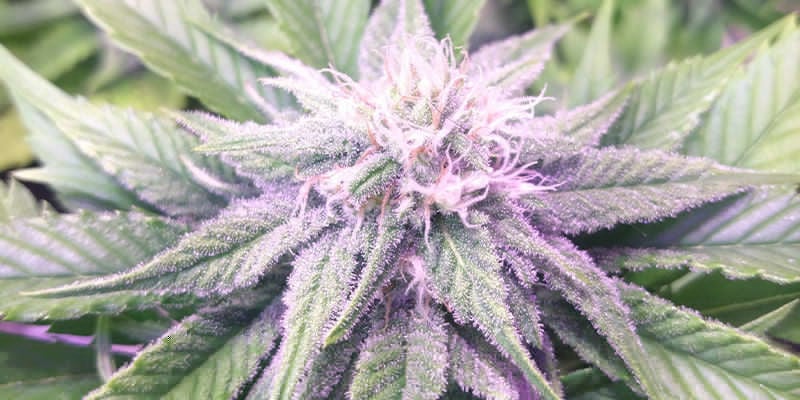 Fruity Pebbles came and went like a flash. Many enthusiastic growers and breeders will remember this limited-time offer by Alien Genetics. Breeders at the seed bank created this tantalisingly sweet hybrid using Green Ribbon, Granddaddy Purple, and Tahoe Alien.
Such a powerful pantheon of parents unleashed a strain loaded with tempting traits. She exhibited an indica morphology with a dense canopy characterised by lateral growth and large, expansive fan leaves. Her flowers churned out high levels of THC that underpinned a deeply stoning body high capable of sinking veteran smokers into the couch.
Smokers also adored Fruity Pebbles for her unreal terpene profile. Every hit bombarded the taste buds with waves of sweetness, sugar, and fruits. Alien Genetics never feminized this strain, so buyers had to roll the dice and hope for a female. This seems like quite a gamble considering a price tag of up to $1500 per seed!
Affordable Alternative: Runtz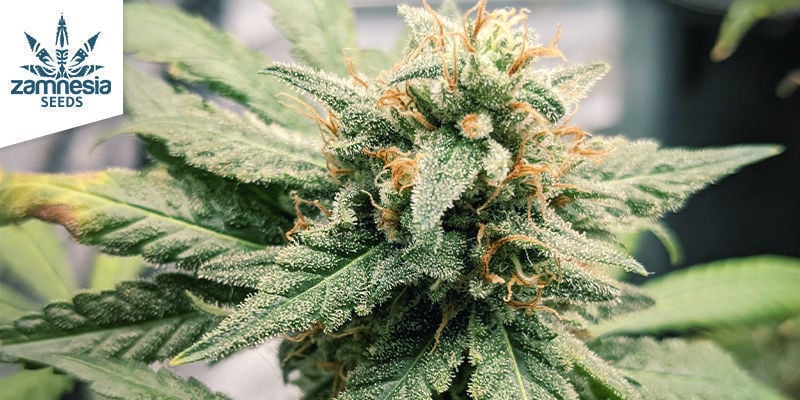 Paying such a high price for these genetics seems outlandish in the modern era of cannabis. Better tasting and more potent strains sell for far less nowadays. At Zamnesia, our breeding team developed Runtz to tick all of these boxes, and then some.
After crossing Gelato with Zkittlez, our team created one of the tastiest and strongest strains out there. Runtz boasts a THC content of 27%, large yields, and a terpene profile that rivals that of the original Fruity Pebbles.
Price Comparison
Although you won't find Alien Genetics' Fruity Pebbles on the market these days, Runtz provides excellent traits without breaking the bank.
• Fruity Pebbles: $1000–1500 per seed
• Runtz: €8.66 per seed
Runtz (Zamnesia Seeds) feminized
Parents: Gelato x Zkittlez
Genetics: 50% Indica / 50% Sativa
Flowering Time: 8-9 weeks
THC: 27%
CBD: <1%
Flowering Type: Photoperiod
Isla OG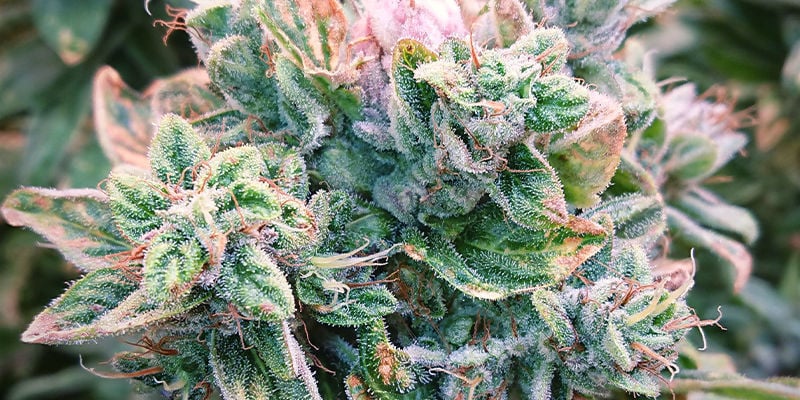 Isla OG sky-rocketed to fame after a legendary internet appearance. During a web series, rapper 2 Chainz blazed this variety after wrapping it in a 24-karat gold rolling paper. Whether a clever marketing stunt or an example of his lavishness, this event immediately tied Isla OG to an extravagant image and premium status.
Although this appearance gave the strain some serious exposure, it remains quite mysterious. Cannabis experts believe it stems from sativa genetics, possibly a combination of OG Kush and Hawaiian.
Affordable Alternative: OG Kush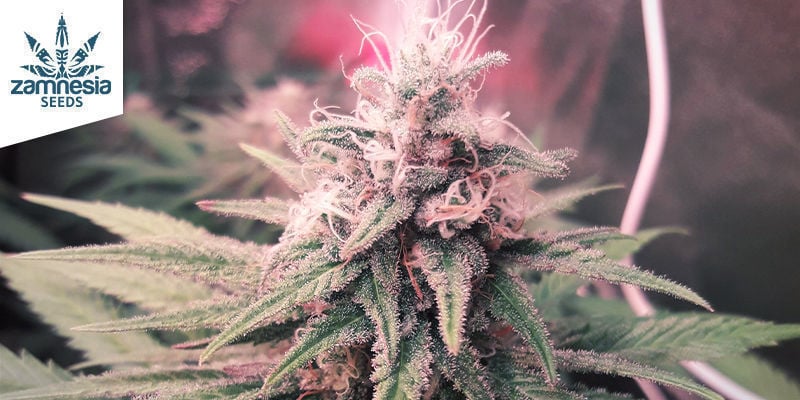 As one of the potential parents of Isla OG, OG Kush offers many of the same sought-after traits. This legendary strain tastes extremely similar to Isla OG, while offering high levels of THC and contrasting tastes of sweet and sour. Experience part of Isla OG's legacy for much less money.
Price Comparison
Although you won't find Alien Genetics' Fruity Pebbles on the market these days, Runtz provides excellent traits without breaking the bank.
• Isla OG: unknown
• OG Kush: starting at €4.99 per seed
OG Kush (Zamnesia Seeds) feminized
Parents: Chemdawg x Lemon Thai x Pakistani Kush
Genetics: 75% Indica / 25% Sativa
Flowering Time: 8-9 weeks
THC: 19%
CBD: 3%
Flowering Type: Photoperiod
Our Most Expensive/Exclusive Strains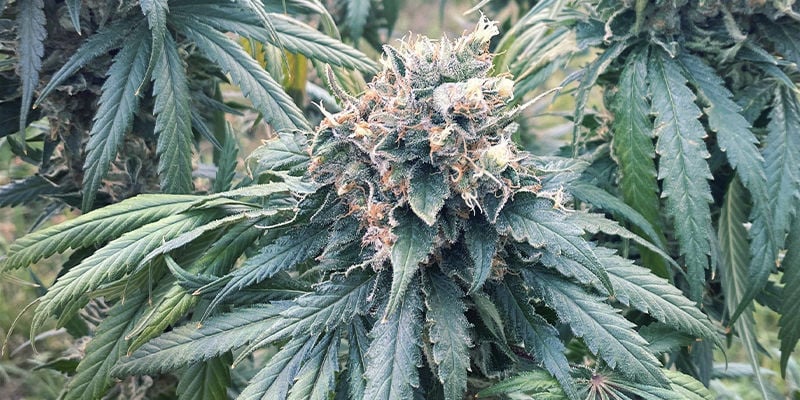 Although we offer affordable alternatives to some of the most expensive strains on the market, we do provide growers with premium genetics too. They occupy the top of our range, yet are still available for a reasonable price.
THC-Victory features 6–8% THC and 6–8% THCV. You'll be hard-pressed to find this cannabinoid profile elsewhere. Smoke or vape this strain for a motivating cerebral high and tastes of citrus. Seeds go for just under $50 each.
Our Old School Haze strain goes for €20 per seed. This strain features pure sativa genetics and grows to towering heights both indoors and outdoors. Expect great yields and a high that will keep you buzzed for hours.