Blog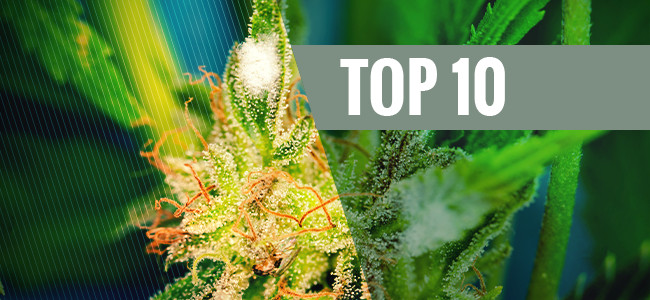 4 min
Top 10 Mould-Resistant Cannabis Strains

4 min
Avoid the heartbreak of mushy, mouldy buds. Growing these top 10 mould-resistant strains means growing with confidence in humid or damp weather.
As cannabis buds mature, they can become quite susceptible to mould. This problem particularly affects outdoor growers in Northern climates, where weak, late-season sun prevents adequate evaporation of moisture. It can also affect indoor and greenhouse grows with poor air circulation for the same reason. Warm, humid climates also provide ideal conditions for mould to develop.
Mould or bud rot can be heartbreaking. It is a fast-spreading pathogen transmitted via spores that can reduce glorious buds to mush in a matter of days. A number of species of cannabis are naturally mould-resistant, mainly due to heavy resin production. Apart from providing the delicious compounds that get humans high, resins play the primary role of protecting cannabis from diseases, pathogens, and animal predation. These 10 strains are at the top of the mould resistance list, presented in no particular order.
#1 ELEVEN ROSES BY DELICIOUS SEEDS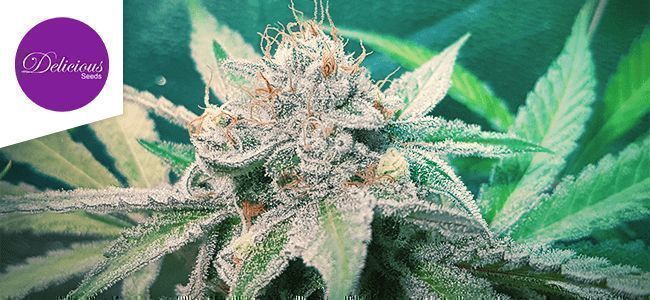 Eleven Roses was a deliberate breeding attempt to improve the in-house, multi-award-winning favourite Sugar Black Rose. With resounding success! Crossing a Sugar Black Rose female with an Appalachian Kush male produced a heavy resin-producing plant. With a THC quotient as high as 25% from uniquely coloured phenos, this strain takes on autumnal hues as it matures.
Under grow lights, there is little lateral branching, with plants producing a single impressive cola. Outdoors, there is substantially more lateral branching. A single, reasonably-sized plant of 1.5 metres can produce up to a kilo of bud. The intense resin production not only makes for a smoke that will satisfy the most discerning cannabis fan, it makes this strain very mould resistant.
#2 PEYOTE COOKIES BY BARNEYS FARM
Crossing the well-respected Peyote Purple with the legendary Cookies Kush has produced this sturdy mould and mildew-resistant strain. Displaying typical hybrid hardiness, Peyote Cookies is a trouble-free grow indoors or outdoors. Flowers are dense and resinous, turning blush pink and red when mature.
Thick resin production means Peyote Cookies has the benefit of mould resistance, along with excellent yields and a unique flavour profile. First impressions of sweet guava are quickly followed by vanilla and fresh ground coffee. After the flavour sensation, there is a deeply relaxing and long-lasting effect.
#3 MEXICAN SATIVA BY SENSI SEEDS
There is no need to fret about maturing times with this sativa hybrid. Some Durban and a quick-flowering, heavily resinous Pakistani hash plant have been used to reduce the long tropical flowering time. The resin production is impressive, and makes Mexican Sativa a mould and mildew-resistant favourite for indoor and outdoor grows alike.
The robust growth, heavy yields, and enticing flavours of this plant keep growers coming back for more. Earthy and woody bouquets mingle with sandalwood incense, which then give way to sweet fruit and florals. Heavy yields are an added bonus, and it is recommended to tie the plant down outdoors. This prevents the large Christmas tree shape, encouraging lateral bud development instead.
#4 S.A.D S.1 BY SWEET SEEDS
Sweet Afghani Delicious S.1 is a pure Afghani strain crossed with an inbred Black Domina. This is a 90% indica strain that displays the resin production for which both parents are famed. This heavy resin development helps prevent mould and mildew, while inducing a pleasant, body-numbing stone.
This plant is very attractive, boasting a dark green colour with a hint of purple. The buds look bright orange against the early evening hues of the foliage. THC is 15–20% from thick, knotted flower clusters on robust branches. It does take a while to mature at 9 weeks, but the wait is well worth it with 500g/m² for the patient indoor grower.
#5 2 POUNDER BY KIWI SEEDS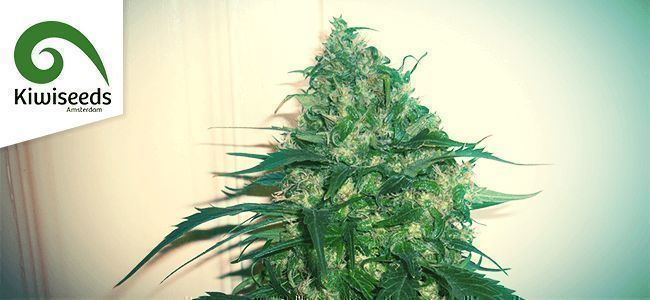 A shaggy delight to behold when in full bloom. 2 Pounder is not just a clever name, but a literal description. Plants can yield an excellent kilogram or more outdoors. Indoors, with some judicious LST, equally impressive yields are available—up to 600g/m². The heavy resin production typical of sativas protects this strain, which was stabilised in Northern New Zealand, from mould.
2 Pounder has that classic, soaring sativa high delivered via its fruity and sweet smoke. Ideal for hot or temperate climates, this strain takes a little longer to mature than some contemporary breeds. The end result is a sight to behold as branches sag under the weight of forearm-sized colas.
#6 A.M.S BY GREEN HOUSE SEEDS
A.M.S or Anti Mould Strain is a fruit and citrus delight created from a Swiss Indica and a Swiss sativa. It is an interesting blend as it contains 1% CBD, .07% CBN, and up to 19% THC. This combination makes for a recreational toke with a twist, or some excellent medicine. The anti-mould properties also make it extremely resistant.
Ideal for outdoor growers in humid climates, AMS is also a heavy-yielding plant. It can produce 700–800g/m² indoors after 8 weeks of flowering. Outdoors yield are just as impressive. A late September harvest will provide 800g/plant of the sticky icky. Leaving this strain an extra week makes the bouquet and flavours deeper and more complex. There are two dominant phenotypes. Choose the indica for best results.
#7 FRISIAN DUCK BY DUTCH PASSION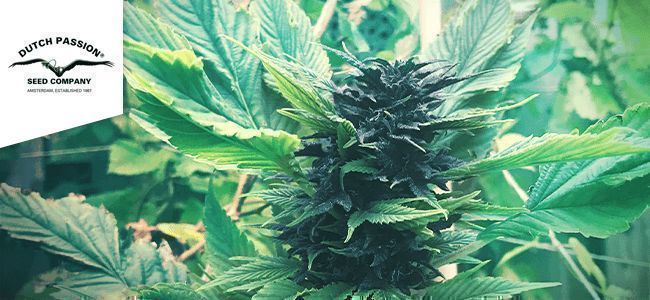 Mauve hairs and unusual leaf shape make this heavily resinous plant a unique-looking strain of marijuana. A cross of Frisian Dew and the Australian Ducks Foot has created a strain that barely resembles cannabis. During the vegetative phase of growth, the leaves of Frisian Duck are webbed and lack that characteristic cannabis silhouette. This is an added benefit for the stealth grow as it doesn't really look like weed.
However, it certainly packs a punch like weed once ripened to perfection. Frisian Duck is a robust and easy-to-grow indica-dominant strain that resists pathogens very well. Indoors, she is ready in 8 weeks, while the outdoor grower will be harvesting in early October. Yields are average, but the effects are as unique as the leaves.
#8 707 TRUTHBAND BY HUMBOLDT SEEDS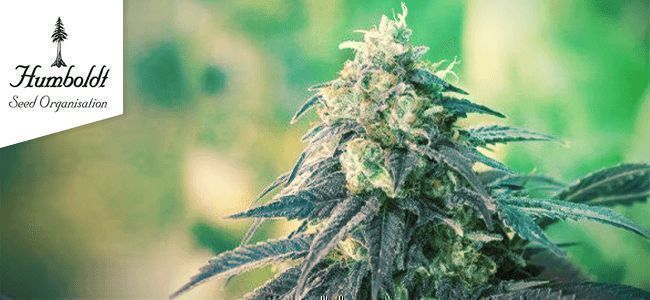 From the mythical land of cannabis legend comes 707 Truthband. This strain is quickly gaining an underground reputation as a must-have for the cannabis connoisseur. Growing up in the fogs of Humboldt County, this sativa-dominant strain drips resin, making it very mould-resistant marijuana. The solid genetics of 707 Headband, The Truth and Maui, make it resilient, easy-to-grow, and mind-bending.
Given enough room and regular attention, outdoor plants can reap up to a whopping 4 kilos of potent nuggets! The sativa dominance means a long 10-week flower indoors, but the weights are worth the patience. Thick branches support dense colas that turn red and purple as harvest time approaches. Strap in for the ride of your life.
#9 MOBY DICK BY DINAFEM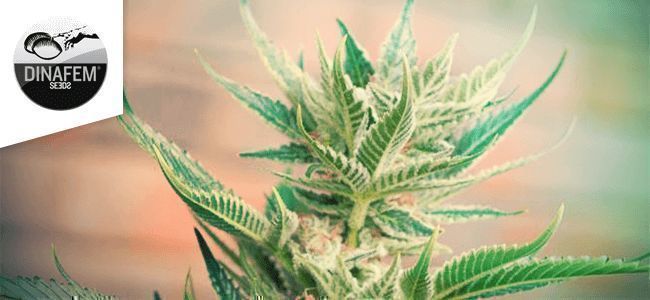 All white whale analogies aside, Moby Dick is a psychoactive heavyweight. Crossing two old-school legends, White Widow and Haze, Dinafem produced a stable contemporary classic that buds like crazy. With the psychedelic high of a sativa and the bud density of an indica, this strain can handle the great outdoors with aplomb. By mid-to-late October, 1500g from 3-metre trees is not unusual.
Indoors, she performs just as well. A carpet of thick-knuckled colas can be expected after 9–10 weeks of flowering. A very reasonable yield of 650g/m² of nuggets containing at least 21% THC is not uncommon. Moby Dick gets its mould resistance from a dense carpet of wood, incense, pine, and Haze-flavoured resins.
#10 BLUE FOREST BERRY BY GROWERS CHOICE
Is it named after a blue forest or a blueberry from the forest? It doesn't really matter. This extraordinarily hued example of cannabis is tinted many shades of violet and deep blue when reaching peak maturity. This very compact sativa-dominant strain is easy to grow, and the reward is jars of fruity, Haze-flavoured nuggets. Blue Forest Berry's resin production is high, giving it superb mould and pest resistance.
Sativa dominance means an 8–10 week blooming time indoors, with an October harvest outdoors. Yields are high in both instances, and cooler climates can expect some truly marvellous colours. The effects and yields are world-class, but this plant is worth growing if purely for the remarkable aesthetics.
Written by: Zamnesia
Zamnesia has spent years honing its products, ranges, and knowledge of all things psychedelic. Driven by the spirit of Zammi, Zamnesia strives to bring you accurate, factual, and informative content.

Find out about our writers
---