Blog

3 min
What Is Cannabis Juicing?
3 min
Next time you whip up a green juice, why not throw some luscious cannabis fan leaves in there? Not only will they contribute an earthy flavour, but they're loaded with cannabinoid acids (including THCA and CBDA), terpenes, and flavonoids. These vegetative structures are destined for more than your compost bin. Give our tasty recipe a try!
You've smoked weed; you've vaped weed; you've eaten cannabis edibles. But have you ever taken a sip of raw cannabis juice? This earthy beverage won't get you high. Instead, it ferries cannabinoid acids into your body while keeping you hydrated and refreshed. Discover the wonders of cannabis juice below and give our delicious recipe a try.
What is raw cannabis juice?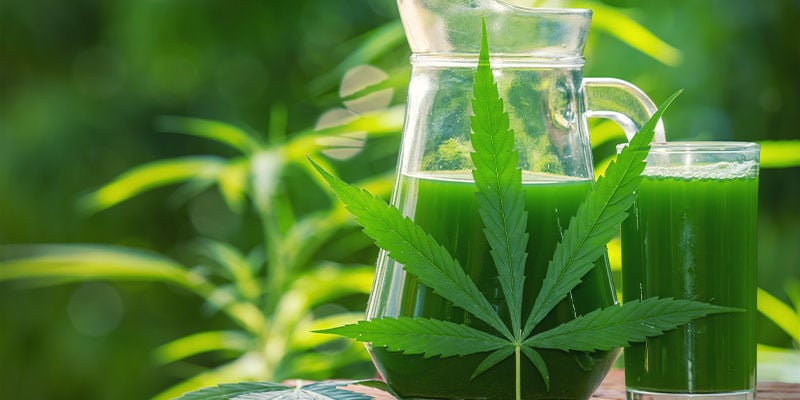 Chances are, you've consumed at least one green juice in your time. Some people choose to prepare their own at home for a healthy breakfast option, while others frequent juice bars during their lunch hour or after a heavy gym session to infuse their body with key nutrients. Leafy greens such as kale, spinach, and swiss chard are some of the most common vegetables added to these healthy mixes.
Now, cannabis users are starting to process raw fan leaves through their juicers to add a whole new dimension to their recipes. Why? Because the leaves are packed with interesting phytochemicals, namely cannabinoids, terpenes, and flavonoids, that are currently being tested for their anti-inflammatory and antioxidant potential. Furthermore, cannabis leaves contain beneficial nutrients, such as fibre, magnesium, and calcium, that make them a good addition to a balanced diet.
Difference between neutral cannabinoids and cannabinoid acids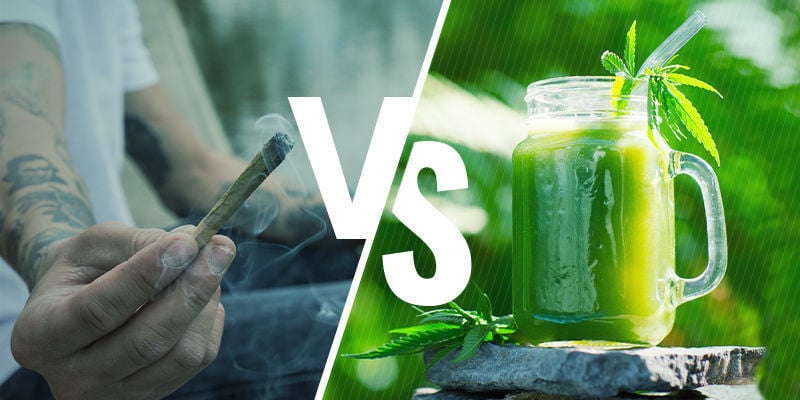 A family of chemicals known as cannabinoids underpin the primary effects of the herb. Whereas THC is the main psychoactive ingredient, CBD, CBG, CBC, and others target the endocannabinoid system—the universal regulator of the human body—without generating a high.
But these chemicals, known as neutral cannabinoids, aren't found in high quantities within raw cannabis; they are the result of degradation by heat and/or prolonged exposure to the elements. Instead, they exist in the form of precursor molecules known as cannabinoid acids. These molecules feature an additional structural component known as a carboxyl group—a bundle of carbon, hydrogen, and oxygen atoms. When exposed to the high temperatures of lighters and bong bowls, this group is removed through a process called decarboxylation, leaving a neutral cannabinoid molecule behind.
Therefore, raw cannabis juice serves as a source of cannabinoid acids, including THCA, CBDA, CBGA, and CBCA. Because these chemicals have different structures from their decarboxylated counterparts, they impact the endocannabinoid system differently as well.
Potential uses of raw cannabis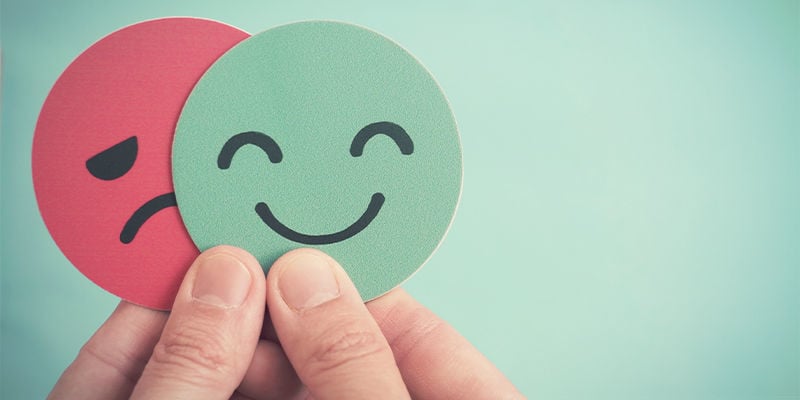 More and more people are starting to put raw cannabis through their juicers, alongside a range of other healthy ingredients. However, the science remains extremely early on this topic; no human studies have assessed the physiological effects of drinking raw cannabis juice. With that said, researchers are currently looking into the following cannabis green juice constituents:
Is it safe to consume raw cannabis?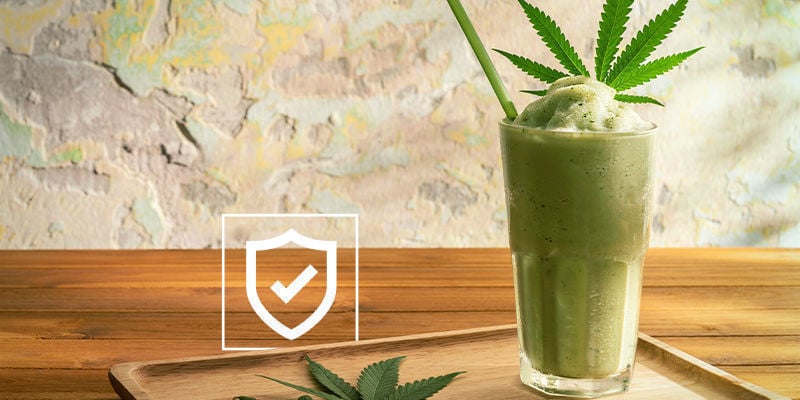 While most people that consume raw cannabis juice don't run into any problems, there are certain factors that you need to consider before you plug in your juicer. First, you need to start out with high-quality organic material. Raw cannabis can harbour dangerous pathogens such as E. coli and salmonella, as well as pesticide residues. For this reason, you should either grow your own using safe, organic methods (don't apply manure) or obtain plant material from a trusted cultivator. And just to be safe, give it a good rinse beneath water before using it.
Second, much like other leafy green plants, cannabis contains an organic compound called oxalic acid that binds to other compounds in the body, resulting in the formation of calcium oxalate in the kidneys and other regions of the urinary tract. While most people have no trouble expelling this chemical, it can increase the risk of kidney stones in others, especially if consumed in large amounts over an extended period. If you're concerned about kidney stones, you should consult with a doctor or nutritionist before frequently incorporating raw cannabis into your diet.
How do you make cannabis juice?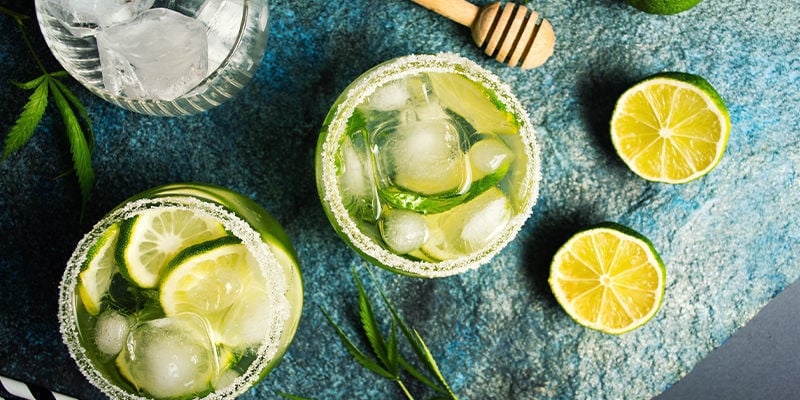 It doesn't take a skilled chef to whip up a fresh batch of raw cannabis juice. In fact, you only need two things: a masticating juicer and a bunch of cannabis fan leaves. However, you can turn a simple, grassy-tasting shot into a pleasant, flavourful drink by processing all of the ingredients listed below, together:
5 handfuls of spinach
5cm piece of ginger
10 large cannabis fan leaves
½ cucumber
½ lemon or lime
2 mint leaves
1 apple
Raw cannabis juice: A new consumption method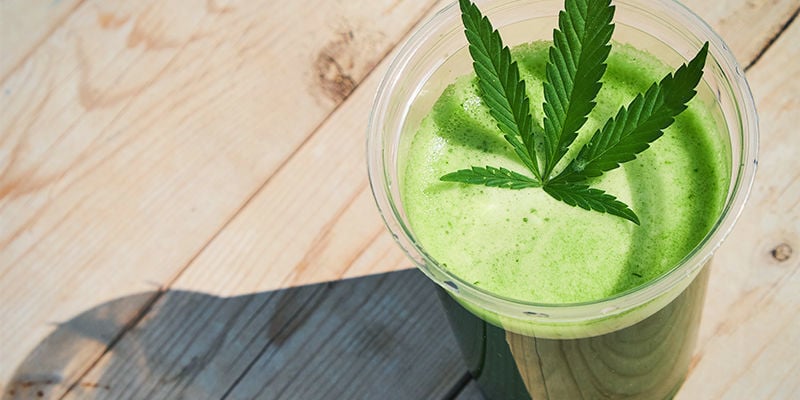 Juicing raw cannabis won't get you high. However, it offers a whole new way to experience weed while keeping a clear head. Plus, you'll get a fix of cannabinoid acids, terpenes, and flavonoids with every sip. The recipe above produces a refreshing and healthy drink, but we encourage you to experiment, get creative, and land on something that makes your taste buds sing.