Blog

5 min
Best Dutch Coffeeshops In Cross-Border Regions
5 min
Buying weed in Amsterdam is simple, but other cities have different rules. Some regions only serve cannabis to Dutch citizens. If you're heading in from across the border, check out these coffeeshops to avoid disappointment.
Amsterdam is the cannabis mecca of Europe. Herbal enthusiasts travel from all over the world to make a pilgrimage to the city's vast array of coffeeshops and trippy museums. But it's not the only city in the Netherlands that serves up buds along with beverages.
Several other cities within the country also offer this rare experience. Many of these locations reside on the country's borders, making them easily accessible for smokers from Belgium and Germany who are in search of some legal weed.
Let's explore the other coffeeshop hotspots the Netherlands has to offer.
IS IT POSSIBLE TO BUY CANNABIS IN ALL DUTCH CITIES?
Before you buckle your seatbelt and set off on a cannabis tour of the Netherlands, it's essential to know where you can buy bud, and where you can't. Unfortunately, it's not legal to purchase weed from coffeeshops all over the Netherlands.
Lawmakers drew up the so-called i-criterium, a proposal that only allows Dutch citizens to buy weed in certain cities.
WHY THE I-CRITERIUM WAS INTRODUCED, AND WHAT IT MEANS FOR CANNABIS TOURISM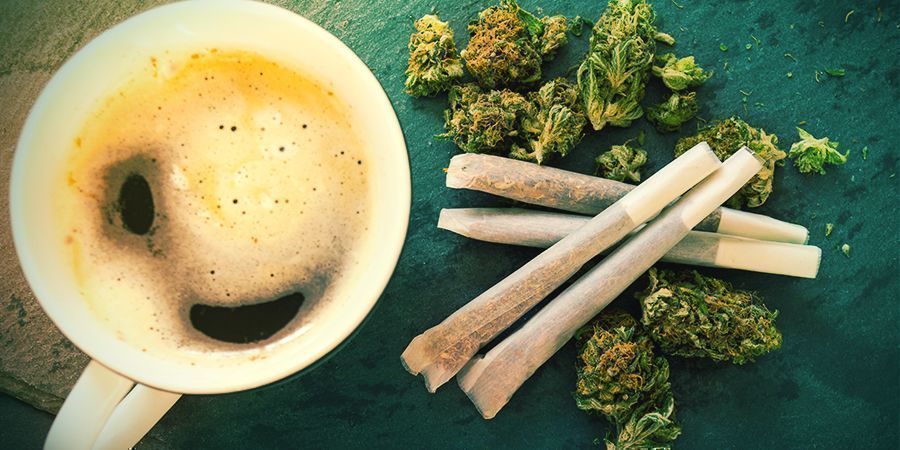 The 2012 Coalition Agreement introduced the i-criterium, a piece of legislation that only allows Dutch citizens to purchase cannabis in a specific location. It's essentially a softer version of the now abolished weed pass—a system that sought to store the data of coffeeshop customers.
However, both the capital city of Amsterdam and the Dutch Office of Tourism and Congresses opposed the idea, stating it would cause a spike in the illegal cannabis trade and deter tourists from visiting the city.
Tourists can easily pop into almost any coffeeshop in Amsterdam and buy some high-quality cannabis. But proof of citizenship is required to enter many coffeeshops outside of the capital.
The leniency of the i-criterium allows municipalities to decide for themselves whether or not they grant coffeeshop access to tourists. The districts of Arnhem, Eindhoven, Venlo, and Tilburg provide easy and legal access for tourists from Belgium and Germany. However, areas such as Sittard, Maastricht, and Breda require Dutch citizenship for entry.
WHICH QUALITY COFFEESHOPS NEAR THE BORDER SELL TO FOREIGNERS?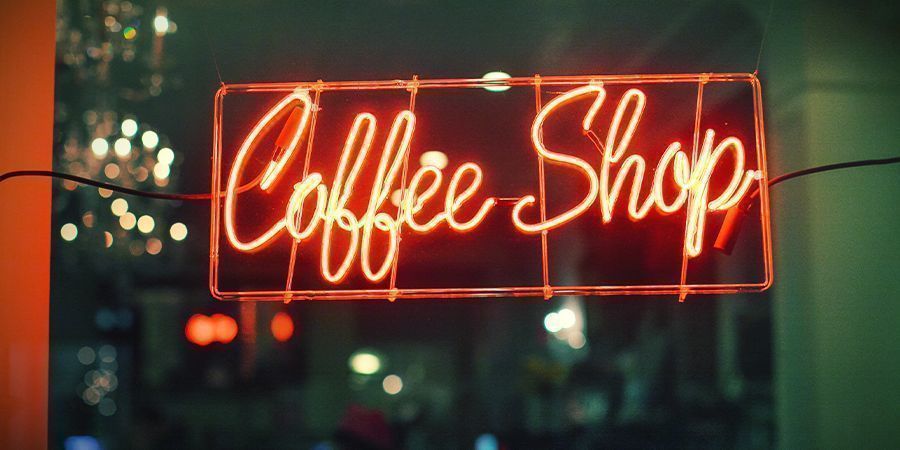 If you live in Belgium or Germany, or you're visiting either country, there's plenty of high-quality coffeeshops that will serve you right near the border. Below is a list of legal cities and some of their best coffeeshops.
ARNHEM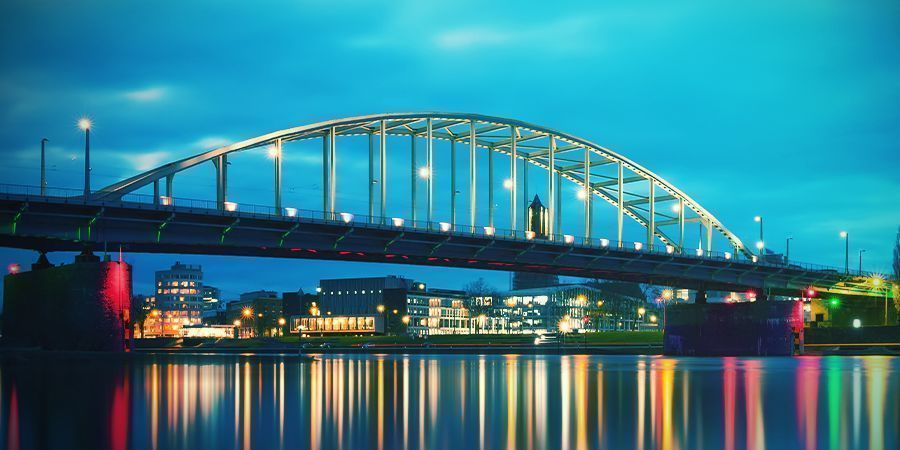 Arnhem is a city and municipality located in the eastern part of the Netherlands. It's known for its rich history and impressive architecture. After you've stopped off at its coffeeshops, go check out the quaint windmills and parks.
UPSTAIRS COFFEESHOP
Upstairs Coffeeshop is an Arnhem establishment that'll sell weed to anyone over the age of 18. It's an entertainment venue where you can blaze with friends and switch your brain on with a game of foosball, chess, or pinball. Occasionally, visitors can enjoy live music from both national and international artists.
Upstairs Coffeeshop aims to satisfy their customers and provide a relaxed atmosphere. If you're new to it, they advise taking things nice and slow.
EINDHOVEN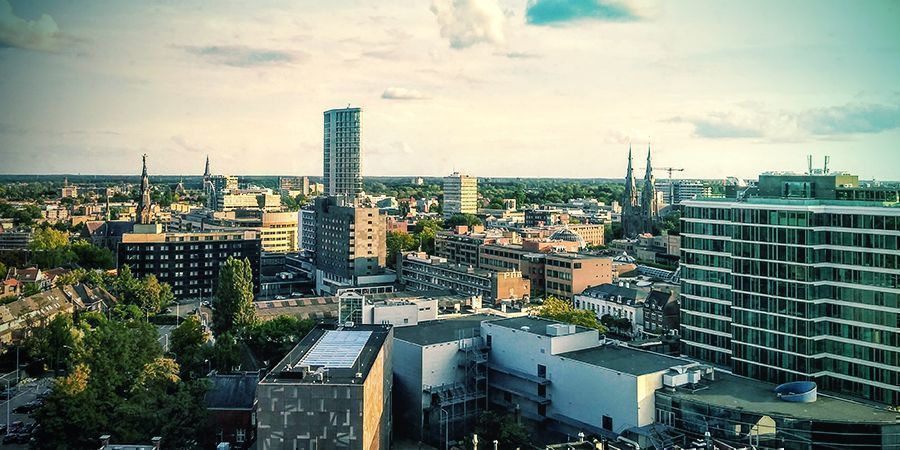 Eindhoven is the fifth-largest city in the Netherlands and sits in the south of the country. It's an industrial city formed of five separate villages and offers some interesting and entertaining activities. After paying a visit to the coffeeshops below, check out the contemporary art museum or have a go at ice skating. If you want to put your mind to the test, get your friends together and take on the virtual reality Escape Rooms.
THE PINK
The Pink is one of the best coffeeshops to visit when exploring Eindhoven city centre. It boasts a small but cosy interior lined with wood and decorated with funky lights. It offers a diverse menu with a wide array of strains, including Sunset Sherbet and Candyman. If you fancy going even deeper, munch down of some infused cookies or cannabis chocolate.
COFFEESHOP HIGHTIMES
Coffeeshop Hightimes has been labelled the "happiest place in Holland". It's full of good people, excellent music, and superb weed and hash. The place has a classy vibe with large windows, exciting artwork, and a pool table to keep your high mind engaged.
ENSCHEDE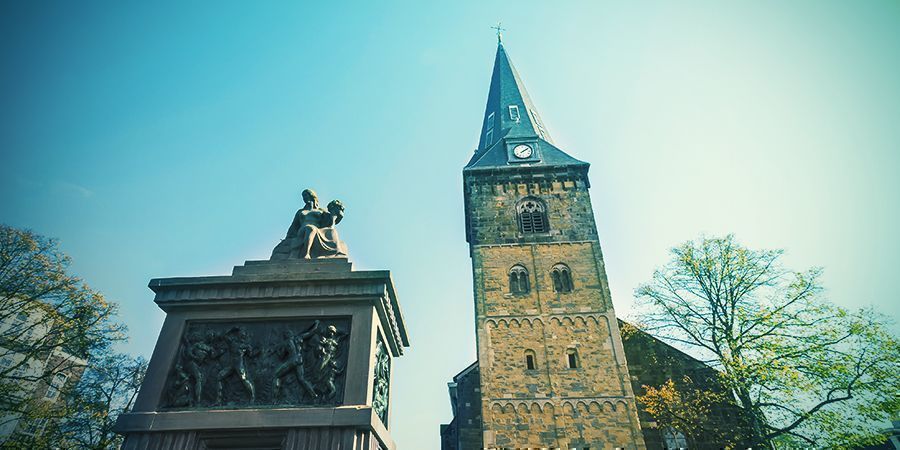 Enschede is a city in eastern Netherlands. After enjoying some of the local cannabis, head out to enjoy the parks, lakes, and fantastic restaurants.
THE GRASSHOPPER
The Grasshopper in Enschede features an incredibly relaxing smoking lounge complete with neon lights and booths with leather sofas and large wooden tables. The low lighting contributes to a moody and relaxing ambience. Foreigners are welcome, just make sure to bring your ID.
Weed and hash are purchased downstairs, but feel free to bring them up into the lounge where you can use water pipes provided by the coffeeshop. You can zone out at the beautiful images of plants on the walls or play a game of foosball or darts. If the munchies start to kick in, they've got you covered with their delicious food options.
NIJMEGEN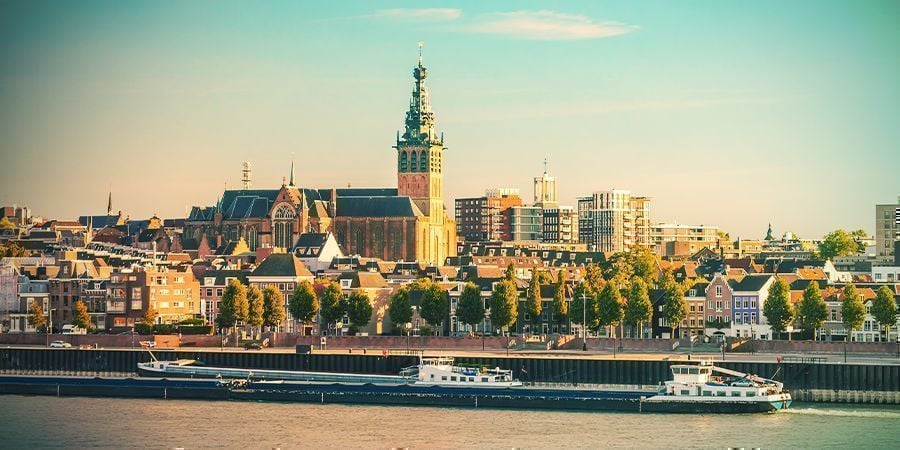 Nijmegen is a city located in the Dutch province of Gelderland, close to the German border. If you live in Germany or happen to be exploring the country, it's an ideal city to pop into for a day trip. It's more than just a drive-through for weed. Nijmegen is the oldest city in the Netherlands. While you're there, it's worth checking out the historical sights.
COFFEESHOP DREADLOCK AND JETSET
Coffeeshop Dreadlock and Jetset is a bright and cosy establishment. The wooden furniture and rustic brickwork give it a homey feel. You'll be spoilt for choice by their menu, which includes strains such as Jack Herer and Dread Haze. They also have pre-rolled joints and edibles on offer.
After you've indulged in some cannabinoids, there's a variety of board games available to keep you entertained. Plus, you can gaze at the large cabinet filled with impressive glasswork, including bongs and pipes.
Coffeeshop Dreadlock and Jetset is cash only, so don't forget to bring some notes!
COFFEESHOP KRONKEL
Coffeeshop Kronkel has been serving up delicious food and fine weed in the heart of Nijmegen since 1986. Kronkel was designed to provide a place of peace and relaxation in a busy and hectic world. Visitors can chill and talk by the fireplace, listen to live DJs, and play a game of pool.
The interior blends a curved modern bar design with cosy and rustic wooden walls. There's also plenty of seating and comfy booths. Paying is super easy in Kronkel, with contactless options available. Plus, it's just down the street from Dreadlock and Jetset, so it's worth visiting both!
TILBURG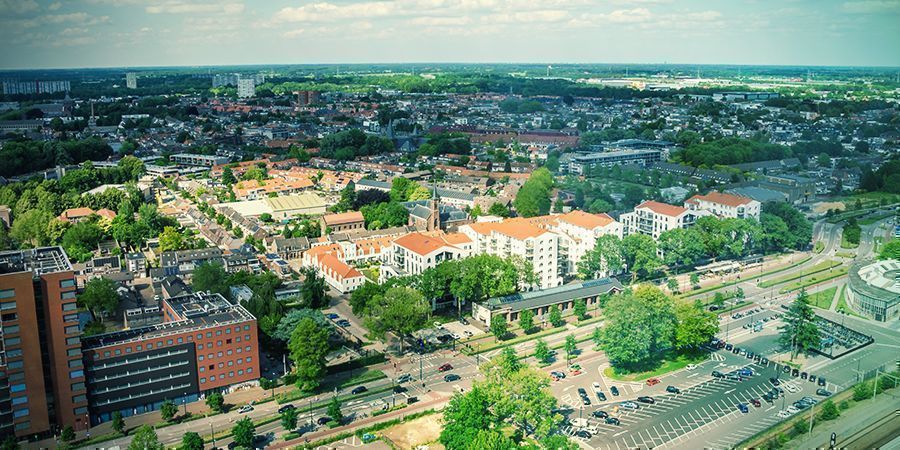 The city of Tilburg—the sixth-largest in the Netherlands—is situated in the south of the country in the province of North Brabant. The city is loaded with open-air art and hosts a variety of music festivals throughout the year. Tilburg is also home to the De Pont Museum of Contemporary Art and the Brabant Nature Museum.
THE GRASS COMPANY
As its name may imply, The Grass Company procures and sells some mighty fine cannabis. Because it's based in Tilburg, all you need to enter is proof of identity to validate your age, but you must be 18+.
The owners have put a lot of effort into giving the coffeeshop a relaxed and carefree feeling. As well as the atmosphere, the friendly staff contributes to the chilled out vibe. Enjoy the bright, open space with some Hindu Kush and Haze. If you're not in the mood for rolling, enjoy some pre-rolled Northern Lights joints.
TOERMALIJN
Toermalijn is a vibey coffeeshop in Tilburg that sells all manner of rolling papers, pipes, and lighters. The interior is exceptionally chill, with zen wooden tables and a large couch. Psychedelic artwork lines the walls, and the pinball machine in the corner offers hours of entertainment.
Toermalijn offers an extensive menu of weed and hash, featuring a wide variety of indica and sativa strains. If you're in the mood for a hash buzz, choose from Afghan, Indian, Lebanese, Maroccan, and Nepali varieties.
VENLO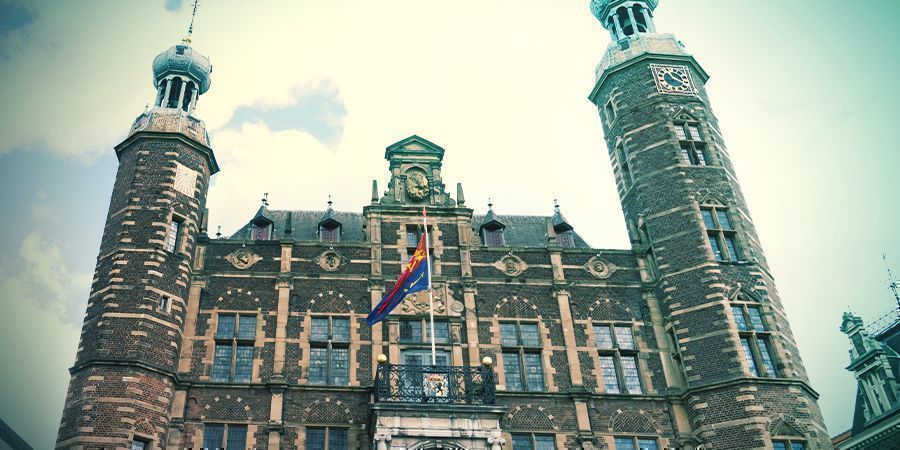 The city of Venlo is located in the southeast Netherlands, and is another easily accessible coffeeshop locale when entering the country from Germany. The city is connected to Dusseldorf and Cologne via motorways, and Kaldenkirchen by railway.
COFFEESHOP NOBODY'S PLACE
Nobody's Place is a unique coffeeshop in that it requires membership. Foreigners over the age of 18 can smoke there, but you must purchase a Nobocard for five euros and bring it with you each time you visit. It's a high-end establishment that features higher prices than coffeeshops elsewhere. However, the pleasing ambience and diverse range of indica and sativa strains make it worth the extra expense. The dark wooden furniture and hanging plants make it a very pleasant place to get stoned.