Blog

4 min
The 5 Best Cannabis Strains For A Sea of Green (SOG) Grow
4 min
The 'Sea of Green' maximizes space by only focusing on growing a plant's main branches. This technique is best used with smaller, shorter plants that produce thick, sturdy main branches. Even though the yield per plant will be lower with this method, the total yield of the grow will be much larger.
In their never-ending quest to improve the quality and quantity of the weed they cultivate, growers have devised a number of specialized growing techniques. Methods like the Sea of Green (SOG), discussed in this article, train plants to maximize yield, quality, or both. Each technique seeks to accomplish this in different ways. As such, growing requirements and recommendations will differ for each growing method. Certain strains, lights, or soils that work well with one technique, may not be appropriate for another.
The SOG technique is designed to produce smaller plants with thick main branches. As such, strains blessed with genetics that support this kind of development are ideal for SOG grows. Indica strains typically work best, however, many hybrids that display indica genetics work just as well. Whatever strain you choose, it is important to make sure that it does not grow low or wide. Keep reading to find out some of our favourite strains for SOG grows.
WHAT IS SOG?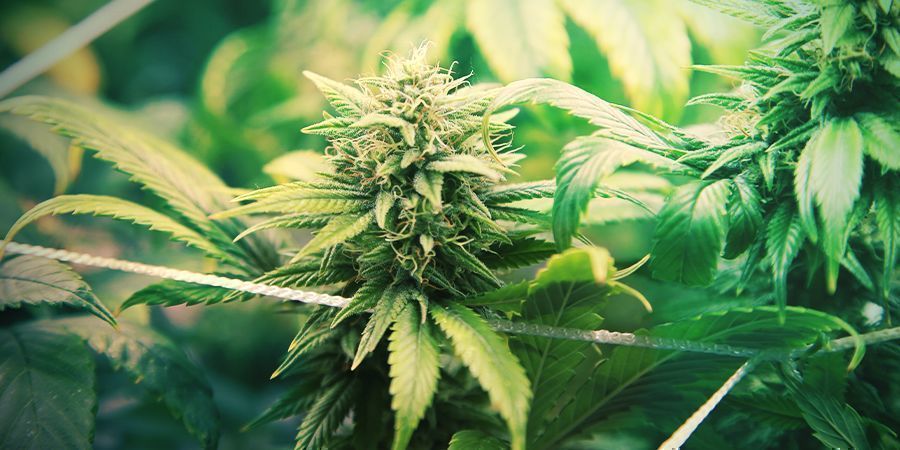 SOG is a growing technique that maximizes space by developing many smaller plants at once. This method is ideal for smaller grow spaces that don't give you the luxury of growing large, luscious plants. Sea of Green's yield per plant may be small, but its cumulative yield will be big. Moreover, the SOG method will allow you to harvest earlier than when growing normally. Because it produces high yields in quick cycles, the SOG method is often used by large scale growers.
The SOG technique is usually only used to grow clones from a strong mother plant. Clones are preferred for Sea of Green grows because they develop thick main stems, and transition quickly into a flowering cycle. Seedlings simply do not react this way. Moreover, since the SOG technique develops many plants at once, it is much more cost-effective and time-efficient to derive them from clones, rather than from seeds.
In a SOG grow, plants are forced to flower at a young age, thereby they remain small. The vegetative state only lasts about two weeks before these plants are flipped to a 12/12 light cycle, designed to induce flowering. The Sea of Green method results in a much more efficient use of light than a typical grow. By focusing the grow's light and the plant's energy onto its main branch, the SOG method ensures that the most productive part of the plant is prioritized.
BEST SOG CANNABIS STRAINS
Ideal strains for SOG are the ones that thrive in small spaces and under moderate amounts of stress. Moreover, SOG strains should be capable of developing a large, stable, central bud. It is important to grow plants that will neither grow too high, nor too wide. Here are five strains that we believe work best in a SOG grow.
RUNTZ AUTO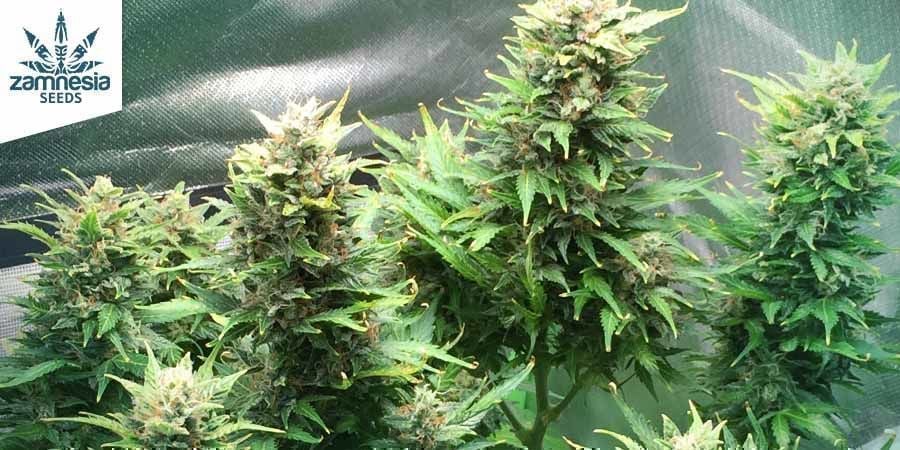 As an autoflowering hybrid, Runtz Auto is compact and resilient, making it ideal for SOG and other growing methods. With great parentage in the form of Gelato x Zkittlez, this strain also delivers in the flavour, aroma, and effects departments. With some outstanding sweet, tropical candy flavours, her taste is incredible, regardless of whether she's smoked or vaped. But she makes a great candidate for edibles and concentrates as well. With a reasonably high THC content of 23%, she offers up moments of euphoria that will immediately put a smile across your face.
Runtz Auto stretches out but maintains a reasonable height of about 120cm under normal conditions, but will be even more compact in a SOG setup. Taking just 9–10 weeks from seed to harvest, she provides sizeable yields in the region of 100–150g/plant outdoors and around 450–500g/m² indoors.
ROYAL COOKIES AUTOMATIC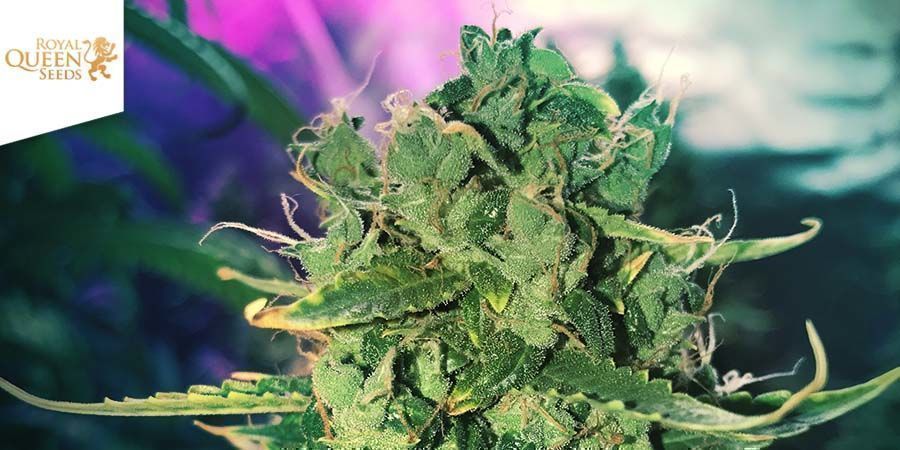 Royal Cookies Automatic is a European take on a West Coast Classic. Developed by Royal Queen Seeds, this strain harnesses the flavour profile of its legendary parent, Girl Scout Cookies, into a convenient, autoflowering, and feminized seed.
This strain retains the delectable and iconic flavour of its parent strain. But don't let its sweetness fool you, it can pack a devastating punch that will have you locked to your couch for hours. Reaching THC levels of 18%, it produces a euphoric effect that can last for hours.
The deluxe-sized plants these seeds sprout tend to grow larger than most other autoflowering strains. Nevertheless, her size is manageable and appropriate for all kinds of grows. Indoors, she can be expected to yield a minimum of 325g/m². Outdoors, her expected yield is at least 130g per plant. The entire process can be expected to take approximately 8–10 weeks.
GG4 X CHEESE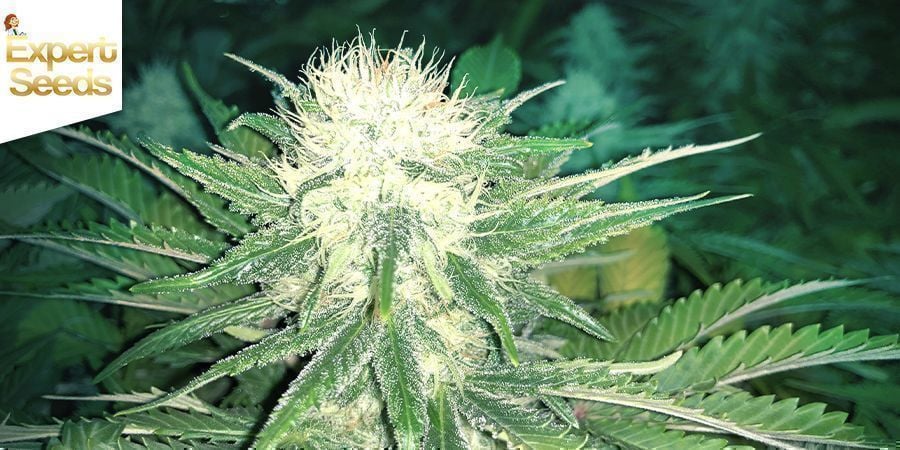 This splendid strain is the result of a cross between Gorilla Glue #4 and Cheese. This 60/40 sativa-dominant hybrid delivers a superb mix of mind and body effects. Its numbing body high is accompanied by bursts of mental and physical euphoria.
GG4 x Cheese is known to produce thick, potent, resinous buds that give off a sharp and pungent aroma. Under ideal conditions, this plant can produce buds with a THC content of up to 21%. When grown indoors under SOG conditions, this strain can produce 350–450g/m², with a flowering time of 9–10 weeks. When grown outdoors, it can yield 550–650g per plant. This outdoor yield can be maximized under warm conditions, and with some LST training. When growing outdoors, the ideal harvest time is October.
OG DOUBLE BUBBLE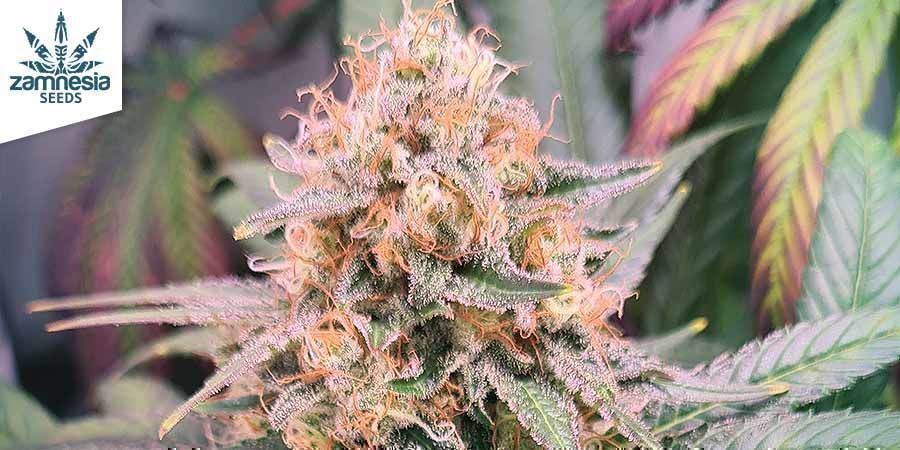 Although fairly tall, OG Double Bubble is a bushy plant that's a match made in heaven for SOG growers. Derived from Bubble Gum and OG Kush, this strain showcases great flavours and effects coupled with large yields—truly a case of quality meets quantity.
An indica-dominant strain, OG Double Bubble has a flowering period of 7–8 weeks and, when grown in the best possible conditions, can produce an average harvest of 500–550g/m² indoors. However, it's outdoors where she really shines. In the proper setting, she can deliver huge returns of around 550–600g/plant. Overall she's a resilient, receptive, and, most of all, cooperative plant that can handle a SOG without breaking a sweat. And when all is said and done, you'll be rewarded with buds bearing around 18% THC. While not as potent as other strains, it still packs a punch where it counts.
CRITICAL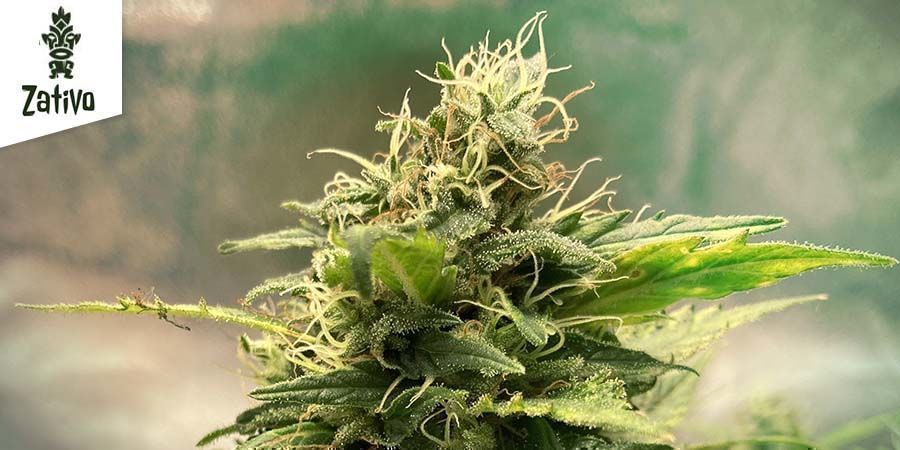 This strain's dependable genetics make her a favourite among growers and smokers. A descendant of Afghan Kush and Skunk, Critical is a 60/40 indica-leaning hybrid that delivers a deep body relaxation. It's powerful indica effects make it an excellent medical option for pain relief and sleep disorders. Moreover, its skunky aroma, laced with fruity overtones makes it a pleasure to consume.
Size, yield, and short growing time make Critical an excellent choice for indoor grows. It's compact, bushy shape is great for maximizing indoor grow space. When grown indoors, it can produce an admirable yield reaching as high as 600g/m², with a flowering time of just 7 weeks. In outdoor conditions, these plants can produce as much as 700g, and grow to a height of 200cm.