The 5 Best Barney's Farm Cannabis Strains For A SOG Setup
3 min
Looking for some great strains you can grow in a SOG? Here is our list of 5 varieties from Barney's Farm that are just perfect for a sea of green setup.
With a sea of green (SOG) setup, you can grow many small cannabis plants in close proximity. Plants are flowered early, which means harvest comes sooner. Because you're growing lots of small plants with many buds in a SOG, you can achieve the same yields as you would with larger plants in the same space.
Not all cannabis strains are equally suited for a SOG operation. Let's take a look at some great options from one of the most popular and renowned seed banks, Barney's Farm. The reputable Dutch breeder has won the hearts of cannabis enthusiasts with fantastic creations such as their Pineapple Chunk, Liberty Haze, Critical Kush, LSD, and many others. Here is our list of the 5 best cannabis strains for a SOG setup from Barney's Farm.
5 GREAT CANNABIS STRAINS BY BARNEY'S FARM THAT YOU CAN GROW IN A SOG
#1 G13 HAZE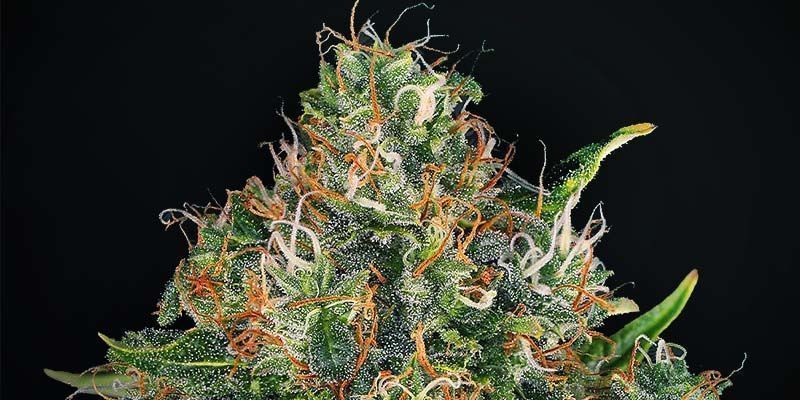 Barney's took their legendary G13 and paired her with a spicy Hawaiian sativa to make their fabulous G13 Haze. The result is a sativa (80%) that doesn't just stand out with a superb taste that blends sweet candy with tropical notes; this plant grows short and compact for a sativa, but offers dense buds and high resin production for its size. This, of course, makes her more than suitable for a SOG - or a ScrOG (screen of green) for that matter.
This two-time High Times Cannabis Cup Winner (2006 and 2007) will give you a spectacular cerebral effect that is powerful, creative, and uplifting. Her head high makes G13 Haze a super awesome daytime smoke that's lots of fun to share with others. With all these characteristics, it's no surprise that this Barney's gem is a hit among sativa-lovers everywhere. Start your SOG and see for yourself what she has to offer.
2: SHISKABERRY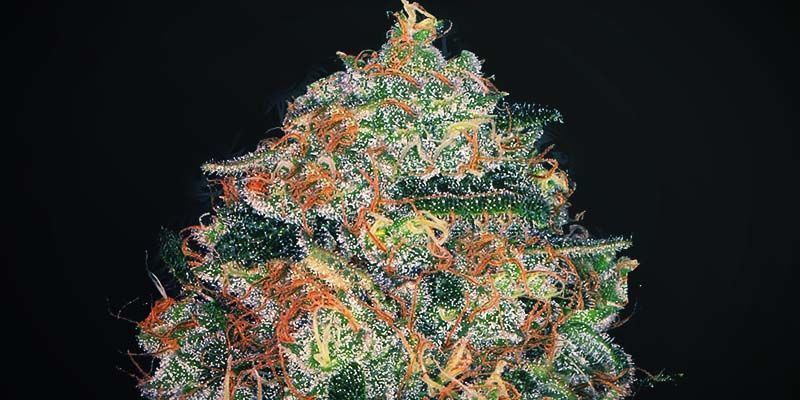 Barney's worked long and hard to bring their Shiskaberry to perfection. Of course, when someone with a reputation like they have dedicates time into creating a strain, you know that their efforts won't be wasted. Shiskaberry is a pure indica (100%) that combines the best of the fruity Blueberry and a classic Afghani into a wonderful new creation. She accentuates earthy flavour notes with exotic spiciness and just the right amount of mouthwatering berry flavour on top. This girl's smoke is pure pleasure for the taste buds.
Going perfectly with her great taste is her powerful and untainted indica effect. Imagine a full-body massage that is incredibly relaxing and soothing, but not in a way that knocks you out cold. She delivers a happy indica high that doesn't just relax you, but puts a huge smile on your face! Shiskaberry by Barney's Farm delivers spectacular yields (up to 2kg/plant with full room to stretch), but she also makes a great candidate for a SOG. Her naturally high yields and compact growth make her a top performer in any setup.
3: PHANTOM OG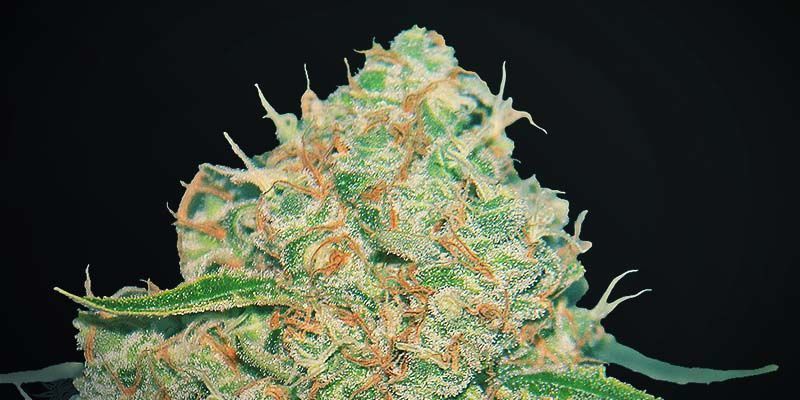 The phenomenal Phantom Cookies meets the legendary OG Kush in Barney's Phantom OG. Out comes a strain with huge advantages. The slightly sativa-dominant girl (55%) flowers even quicker than her parents, yet can produce enormous yields of outstanding buds. This makes her a very good strain for SOG operations.
Even with all these improvements, Barney's still managed to retain the unique taste of Phantom Cookies. Phantom OG blends decadently fruity and citrus aromas with a nutty cookie taste, making her a treat to smoke for even the most spoiled cannabis connoisseurs. This gorgeous lady boasts beautiful purple buds and delivers a happy smoke that is uplifting, euphoric, and motivating, yet still relaxing. Trust us, share her with some friends and you will be the most popular person at the party!
4: BLUE GELATO 41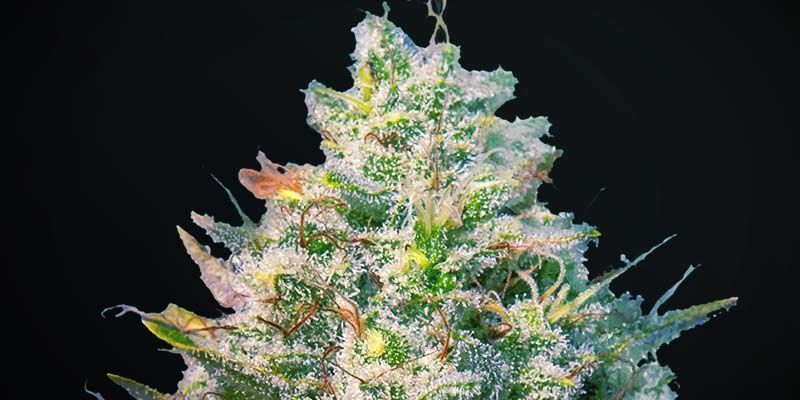 If you love cannabis, you know that some of the world's best weed comes from the West Coast of the US. Thin Mint Girl Scout Cookies is arguably the best pheno of the uber-popular Girl Scout Cookies, a strain with an awesome happy high and an equally awesome flavour. Barney's Farm upped the ante by crossing her with Blueberry and another fresh and fruity indica, Sunset Sherbert. As if you weren't salivating already, you'd be right to assume that Blue Gelato 41 shines with a flavour that would make even skilled Italian gelato artisans blush. Think about invigorating berry flavours masterfully blended together and topped off with hints of cookies and mint.
Thankfully, her effect is just as worthy of accolades as her flavour. Blue Gelato 41 is a 60% indica that induces a wonderfully clear head high that is happy, energetic, and uplifting, yet grounded in a calm, soothing feeling. What makes this strain well-suited for a SOG is her fast and furious growth, and out-of-this-world yields. Some growers having harvested as much as 3kg from specimens grown in the great outdoors. Grow her in a SOG, and get ready to harvest a breathtaking amount of buds in a very short time!
5: PEYOTE COOKIES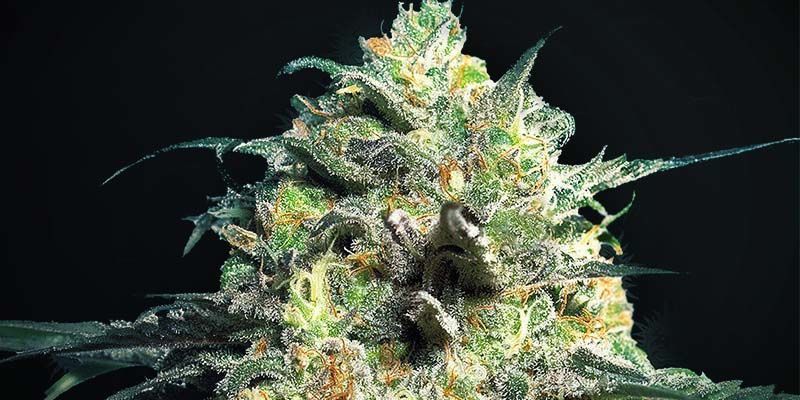 Barney's took their hugely popular Cookies Kush and crossed her with a Peyote Purple to create their Peyote Cookies. They went through a careful selection and backcrossing process to harness the best qualities of both strains. This almost pure indica (95%) grows easy and vigorously, yet remains rather stocky, which makes her very well-suited for SOG grows. She has another big advantage; her exceptional resistance to mould and mildew means you can cram lots of these girls into your grow room without fear - which is what a SOG is all about!
Peyote Cookies is definitely easy on the eyes. Her beautiful red and purple hues that show up during flowering will give way to a superb aromas and flavours that will tickle your palate with a blend of tropical guava, earth, coffee, and vanilla. What an incredible flavour combo! And let's not forget about her powerful indica effect that is tremendously relaxing, yet happy and euphoric. This girl is perfect to smoke and ideal for any SOG worth its salt.