Blog

4 min
12 Tips And Activities For A Cannabis-Fuelled Summer
4 min
A far cry from the showers of April and the long, dark days of the winter, summer is all about embracing the outdoors, good company, and even better weed. The warm summer evenings are ideal for a whole host of activities that—with a little extra ingredient—can create memories you'll cherish forever.
Cannabis can be vaped, smoked, and consumed in a vast array of appealing dishes. If all the summer sun has you feeling slightly overheated, marijuana can help with that too! Below are essential days-out recipes and tips for staying cool that will not only make your summer one to remember, but will reignite a summer romance with marijuana. Experience a new level of hazy transcendence.
BEAT THE HEAT BY CONSUMING CANNABIS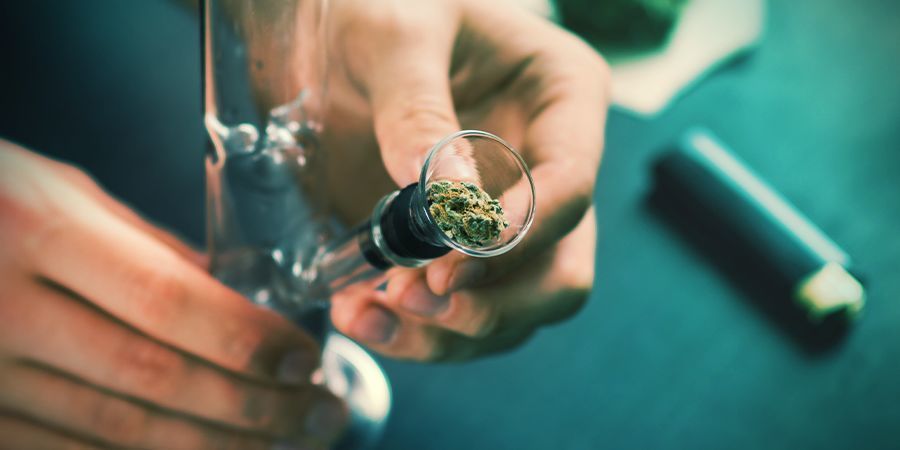 Ever wondered why hot drinks keep you cool but cold beverages heat you up? No, it isn't an old wives tale; instead, the answer resides in our TRPV1 receptors. Responsible for triggering an internal cooling response, the receptors are located in our mouths. If the idea of sipping on a coffee doesn't appeal, cannabis can help. A study performed on mice, and replicated to a degree on humans, has shown that THC can lower body temperature, which is the result of interactions with receptors in the brain. Swap the USB fan for a bong and get a natural reduction in body temperature.
KEEP YOUR WEED FRESH AND OUT OF DIRECT SUNLIGHT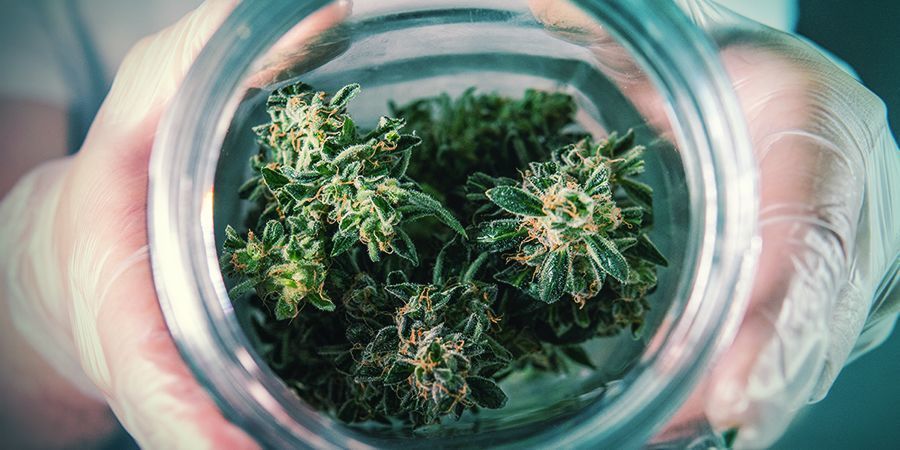 It may sound obvious, but so many people chuck their stash in a drawer without much thought about the potential damage from air exposure. Leaving your weed exposed to direct sunlight can also compromise its freshness, flavour, and quality in a matter of hours. Save yourself the disappointment and heartache of a ruined stash by investing in a CVault. Control over humidity and an opaque outer shell prevent any sunlight from penetrating the buds. CVault even improves the quality of your weed by restoring some of the moisture lost during the drying and curing process.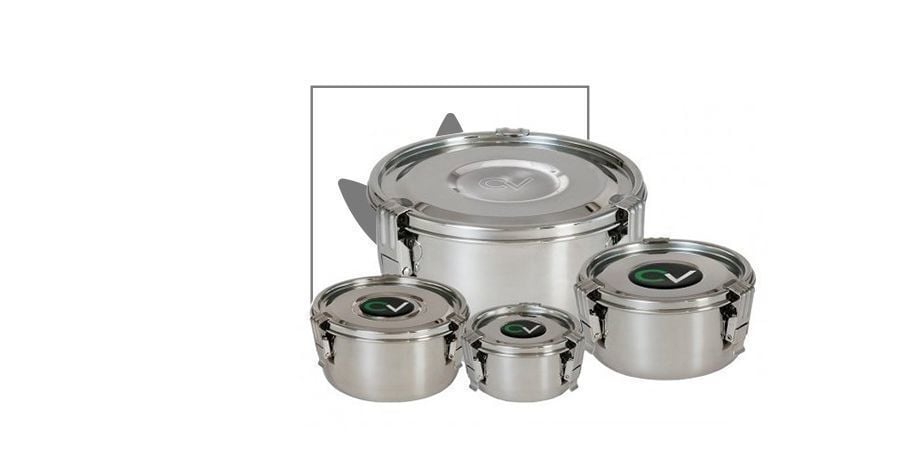 VAPE WEED INSTEAD OF SMOKING IT TO STAY COOL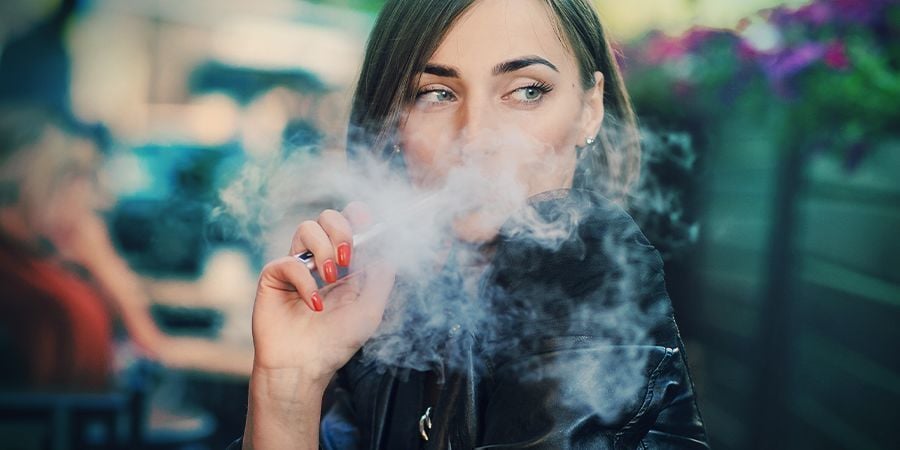 Vaping's rise in popularity knows no bounds. When the midday sun is beating down, the last thing you want to do is inhale 900°C smoke. Granted, the smoke does have time to cool as it passes through the joint, so it isn't quite that hot, but still unpleasant. A quality vaporizer will allow precision control over temperature, giving you the option to turn down the heat. With the bonus of utilising a broader spectrum of cannabinoids and a more chilled out high, depending on the temperature you choose, not only will you feel cooler, but your mind and body will benefit too.
ELEVATE SUMMER FESTIVALS AND CONCERTS WITH A DISCREET VAPORIZER OR VAPE PEN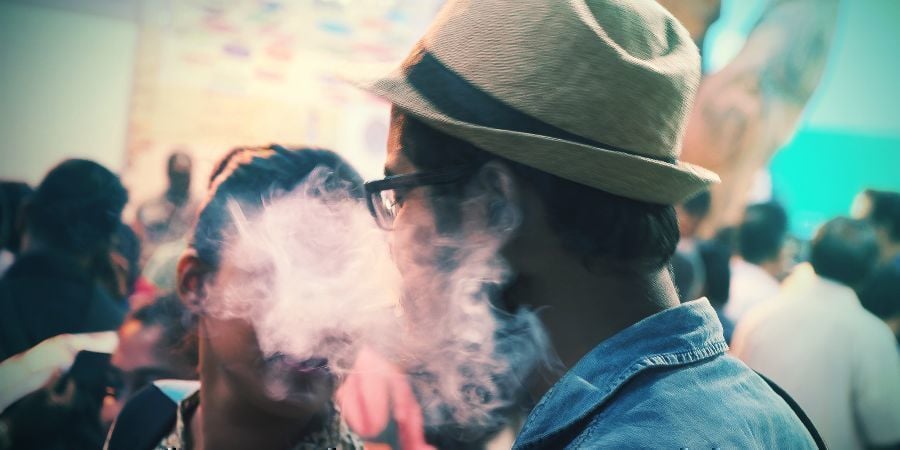 Music has the power to invoke an incredible range of emotions. Those emotions, combined with a heaving crowd and the buzz of anticipation, make music festivals a must-attend event for the summer. Having a discreet vape pen at hand loaded with your favourite strain will transport your mind to a new level of musical appreciation. If you are not sure where to start, both the Storm Vaporizer and G Pen Elite have an excellent set of functions. Both are also small enough to fit into the palm of your hand, making them ultra discreet. Five of the best vape pens available can be found here.
SWAP SNACKS FOR FRESH FRUIT WHEN THE MUNCHIES HIT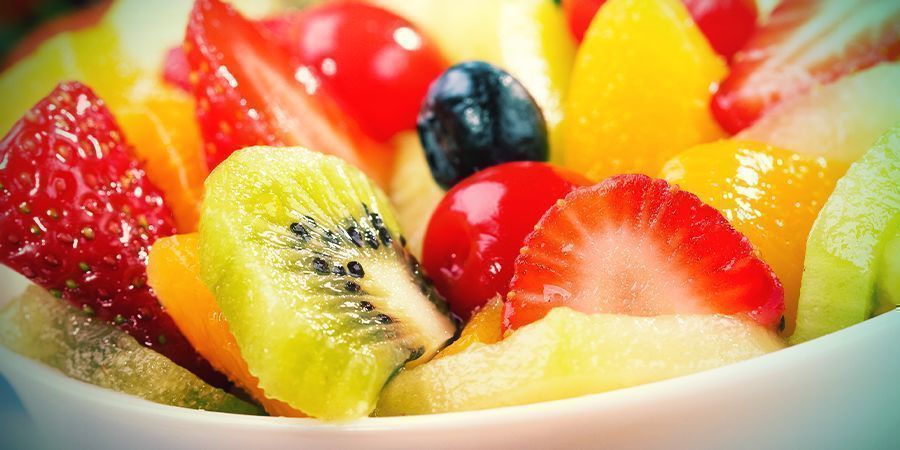 That bumper bag of Doritos—while doing wonders for the munchies—will dry your mouth out more than the Sahara. Tackle hunger and feel refreshed by swapping the crisps and sweets for natural fruits. Cut up strawberries, raspberries, oranges, and grapes for the ultimate healthy answer to summertime cravings. You will feel so refreshed and invigorated, and you'll be rolling fresh joints well into the evening. You could even plan ahead and fill a few Tupperware containers with your favourite fruits. Stored in the fridge, they can be quickly eaten when you feel the hunger kicking in.
GO TO A WATER PARK AND RIDE OUT THE HIGH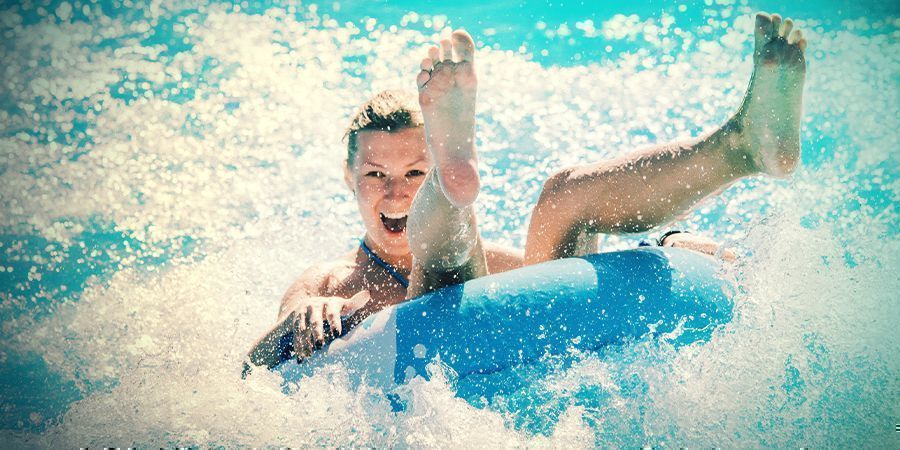 For many of us, water parks are a nostalgic reminder of the joys of childhood in the heat of summer. As adults, there's no reason not to enjoy the same fun and adrenaline brought on by the rides—made even better with the addition of cannabis, of course. If you're already prone to the giggles when going down that big slide, just imagine the sensation of whooshing down into the ecstatic bliss of a cool pool while being pleasantly stoned.
ATTEND A FOOD AND WINE FESTIVAL FOR THE ULTIMATE TASTE SENSATION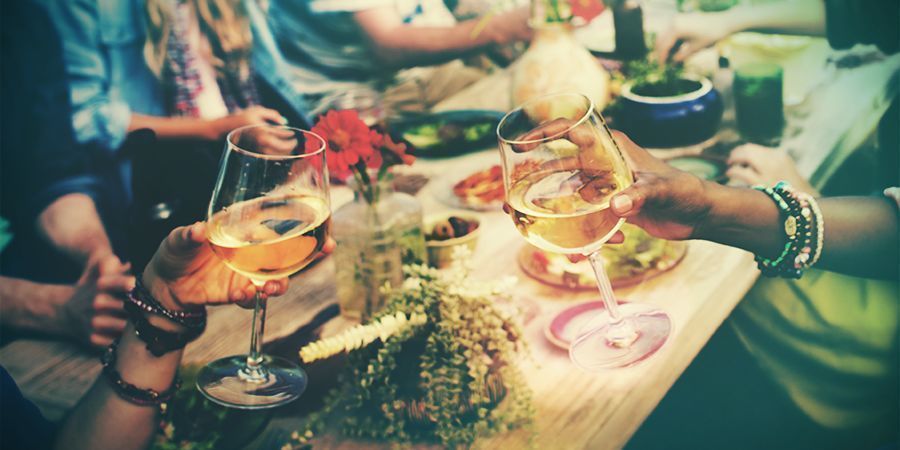 Transport your taste buds to new realms of enjoyment by combining weed with expertly prepared food. If you can find an event that pairs food with wine, the combination of divine dishes, a few tokes of fresh herb, and one or two (six) wine tastings will make you so merry that the stresses of work and everyday life will seem like a distant memory. Using a similar tactic to staying high at a music festival, bring along a vape pen for a simple and unobtrusive way of exploring stalls while still reaping the benefits of marijuana.
PLAN A CANNABIS PICNIC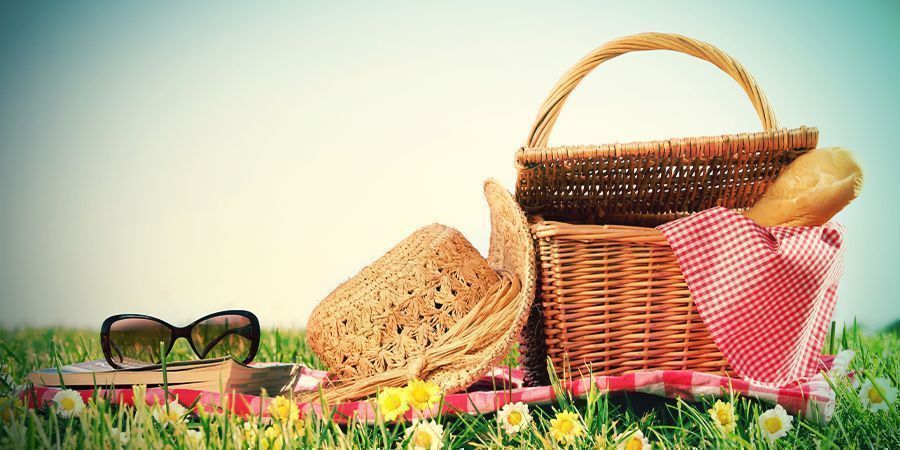 If you go down to the woods today, you won't find some bears enjoying a picnic, instead, you'll see a lavish selection of handmade cannabis-infused snacks that you and friends can enjoy. Throw in the Zamnesia.com playlist and some classic party games to be well on your way to weed-induced euphoria under the summer sun. Don't worry if fussy eaters are attending, the culinary delights of cannabis-infused dishes know no limits. It could be ganja guacamole, bud-infused buffalo wings, or a personal favourite, dope deviled eggs.
COMBAT SUNBURN WITH CBD LOTION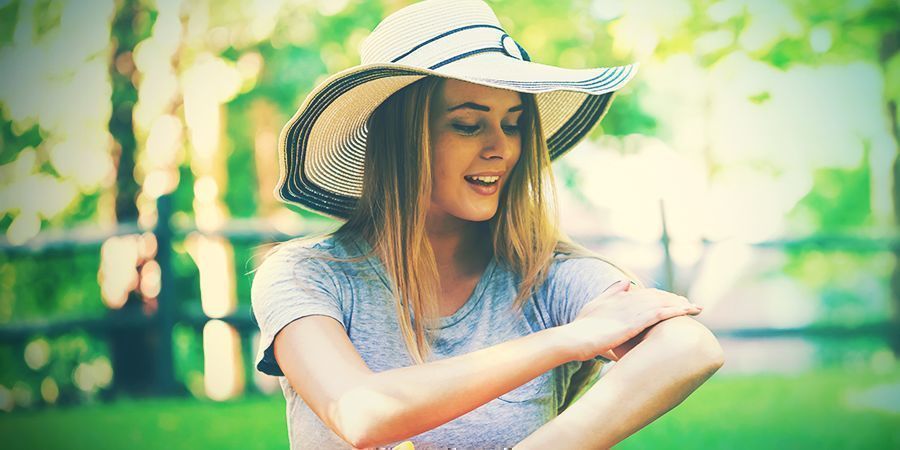 Spent a little too long topping up the tan? Those first few weeks of blazing sunshine can be hard to adjust to after being wrapped up all winter. Don't let sunburn hold you back; add an extraordinary ingredient to your skincare. Although aloe vera works wonders on sunburnt skin, a few drops of CBD oil will supercharge the healing effects. While aloe vera lotion soothes the skin, CBD is a proven anti-inflammatory. Hit sunburn on both fronts and feel your skin become nourished and restored in no time at all.
ENJOY AN OPEN-AIR OR DRIVE-IN MOVIE WITH POT-CORN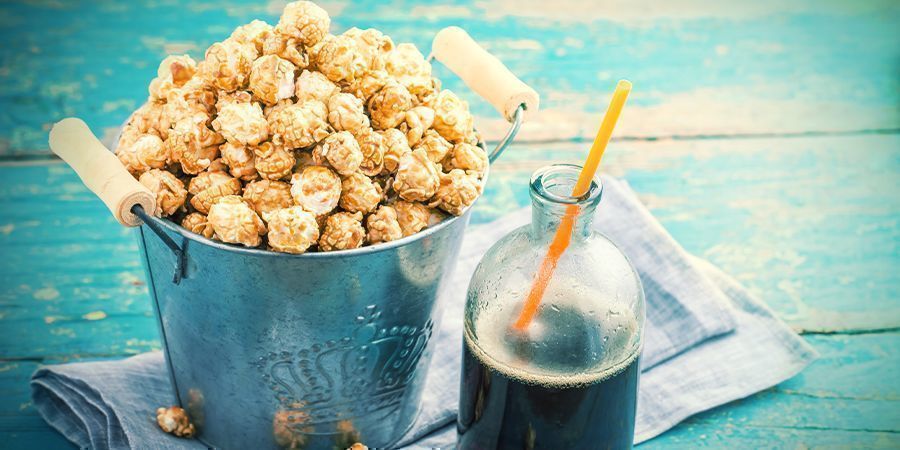 With good company, a cool summer breeze, and the sights and sounds of the world providing a pleasant ambience, enjoying an open-air movie is a unique and magical experience. Complete the movie theatre theme with some essential homemade edibles. Pot-corn utilises cannabutter for a tasty but authentic treat that is just like, if not better, than popcorn from the movie theatre. The combination of nature, the sights and sounds of the movie, and a relaxing atmosphere will make you feel like you are a million miles from civilisation. If getting away for the summer has proven difficult, this is the next best thing.
REFRESH YOUR SENSES WITH WEED ICE CREAM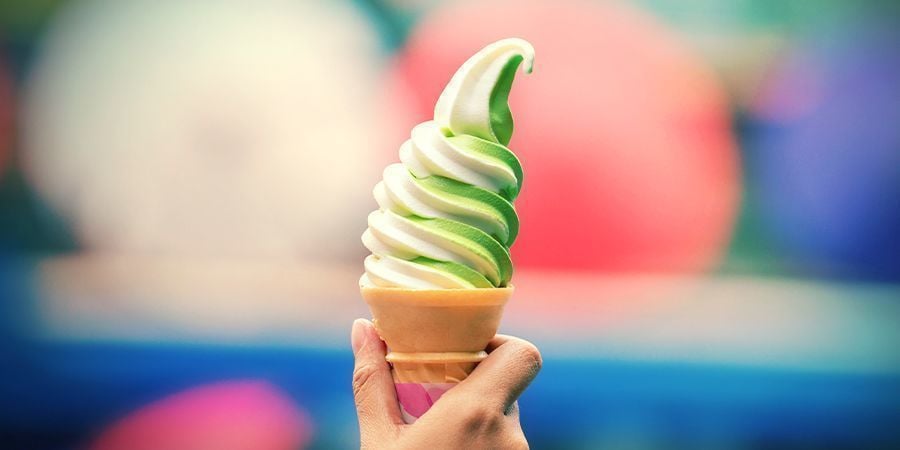 Just a hint of that familiar jingle on the wind has kids and adults from all over running for the ice cream truck. At the crux of summer, there is nothing more rewarding and refreshing than ice cream on a scorching day. The relief may be short-lived, but it is a feeling more valuable than gold. If you don't have the luxury of sending kids down to collect your frozen gold, create your own with weed ice cream or cannabis lemonade. Both involve decarboxylating your marijuana before infusing it with vegetable glycerin. A few hours of preparation provides days of cooling refreshment.
BOOK A MARIJUANA TOUR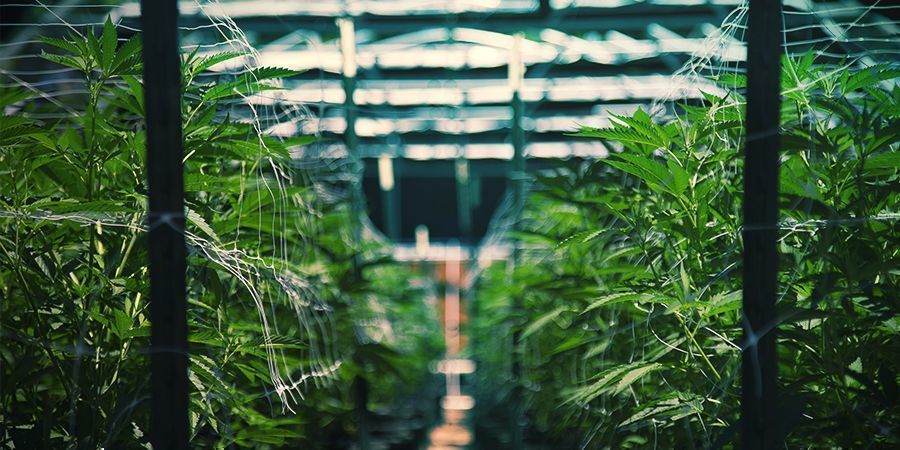 Go behind the scenes, or in this case behind the leaves, by booking a marijuana tour. Although this kind of excursion is limited to countries or states where weed is legal, should you have the opportunity, it is an event that should not be missed. Tours involve a first-hand look at how cannabis is grown and cultivated on a commercial scale. It can be a great way for budding growers to expand their knowledge, or even those just curious about this flourishing industry. Don't forget to take a camera, the beauty of flowering cannabis plants needs to be seen to be believed!
References
Clark WG. (1987 Spring). Changes in body temperature after administration of antipyretics, LSD, delta 9-THC and related agents: II - https://www.ncbi.nlm.nih.gov