Zamnesia X : Cannabis Strain Review & Information
3 min
X is a genuinely unique strain. Not only does it have some top-secret genetics, but it is also Zamnesia's 10th-anniversary cultivar. This special-edition strain has great flavours, aromas and effects that will appeal to even the most stoic of stoners. Whether grown inside, outside or in a greenhouse, expect an easy ride.
To celebrate Zamnesia's 10th anniversary, our seeds team dug deep to produce something that really encapsulates exactly what we're all about. Forged from some top-secret genetics, this is a high-performing strain that is bound to tick the boxes of many avid cannabis fans. So if you've been with Zamnesia from the very start or are a newcomer, may we introduce you to our magnum opus: "X".
Characteristics of X
10 years of Zamnesia has culminated in the creation of X. As the result of crossing "Secret Kush" with a little "Classified", X was born. This is a sweet sativa-dominant cultivar that's bound to blow the minds of everyone that tries her. Let's take a look under the hood.
| | |
| --- | --- |
| Genetics | Sativa-dominant |
| Parents | Secret Kush x Classified |
| THC | 21-23 % + |
| CBD | Low |
| Flavours | Sweet, Earthy, Woody |
| Effects | Euphoric, Soothing, Relaxing |
So while we can't tell you the real top-secret parentage behind X, rest assured that you're getting the finest genetics Zamnesia has to offer. We've got to keep some secrets, that's how we stay ahead! X has a vibrant tapestry of heritage, and takes the finest points to provide a unique experience to all cannabis users.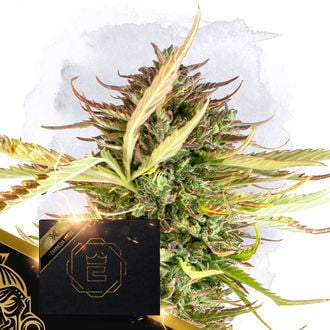 View
X (Zamnesia Seeds) Feminized
Parents: Secret Kush x Classified Strain
Genetics: 30% Indica / 70% Sativa
Flowering Time: 10-11 weeks
THC: 23%
CBD: Low
Flowering Type: Photoperiod
How to grow X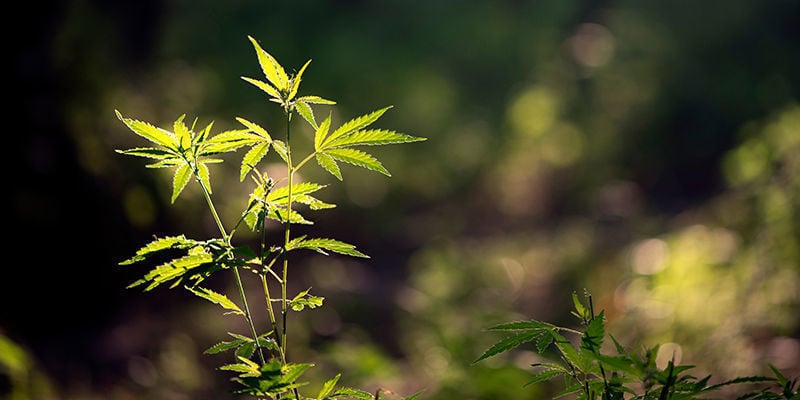 We've delved into the characteristics of X, but how does she grow? Well, you'll be pleased to learn that this is a robust, resilient and overall receptive cultivar that's bound to suit any home setup, both indoors and out. Although she performs best in warm and sunny climates, X is pliable and can adapt to almost any setting with ease.
| | |
| --- | --- |
| Grow Difficulty | Beginner/Intermediate |
| Suitable Grow Space | Indoor/Outdoor |
| Climate | Sunny, Warm |
| Variety | Feminized |
| Height Indoor | 200cm |
| Height Outdoor | Tall |
| Flowering Time | 10 Weeks |
| Harvest Period | October |
| Yield Indoor | 500g/m² |
| Yield Outdoor | 800g/plant |
As a feminized strain, X requires the same level of care and attention you've come to expect from this variety. Alongside the expected change in light cycles, it's really just a case of keeping her in check throughout her 10-week flowering period.
X is hugely versatile as a growing project too. Able to grow indoors, outdoors and in greenhouses with ease, she's a suitable option for most growers. However, don't let her straightforwardness put you off if you're looking for more of a challenge. X is an ideal candidate for LST and other training methods, so don't be afraid to be more hands-on if the task requires it.
Reaching heights of 200cm is par for the course when growing X. As mentioned, she can be tamed with some trimming or even SOG and ScrOG techniques, if space is an issue. At the end of her 10 weeks of flowering, growers will see returns in the region of 500g/m² when grown in the best possible indoor conditions. When cultivated outside, come October, X will return around 800g/plant. These are huge hauls of flavourful and aromatic buds that are sure to fill a stash jar or two when the moment arrives.
The Flavours and Effects of X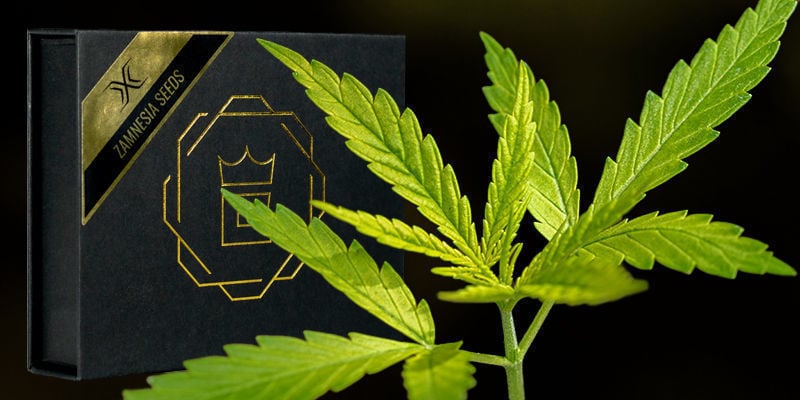 With a complex terpene profile, X showcases some sweet and earthy aromas that clue you into exactly what to expect from her flavours. Coupled with a little woodiness and you've got X's taste profile down to a tee. Ideal for both smoking and vaping, X makes for a versatile strain that gives off rich-yet-subtle flavours and aromas.
With THC levels peaking at around 21-23%, X is certainly no slouch in the potency department. She's fast to act: all it takes is just a couple of hits, and even the most seasoned of stoners will be feeling the effects of X. Users will be met with strong euphoric sensations initially that settle into more rounded soothing and relaxing vibes. Perfect for any time of day when you're looking to unwind completely.
Due to X's unique taste profile, many even opt to produce concentrates and edibles to really get the most out of what she has to offer. Overall, X is the quintessential Zamnesia strain, providing great flavours, aromas and effects that are the perfect way to celebrate 10 years of your favourite online store.
X: Rated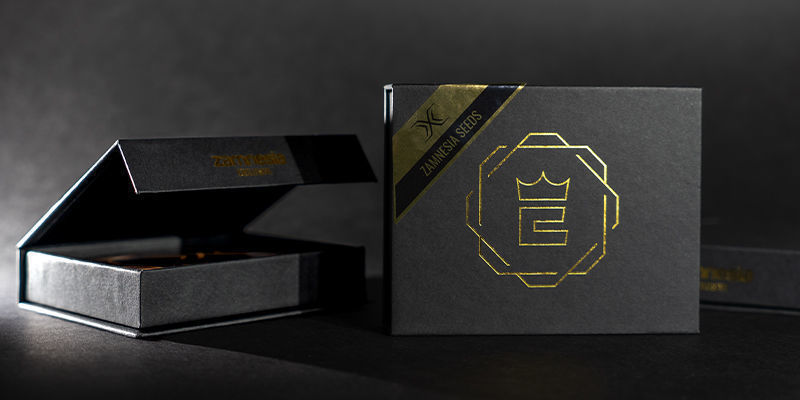 So as you can probably tell by this point, X is a force to be reckoned with. Whether you're a complete novice or have vast expertise, let X into your life and celebrate the first 10 years of Zamnesia in style.
As a truly unique cultivar, X is an easygoing growing project that results in a bevy of buds that have both amazing flavours and aromas but are set to provide euphoric and soothing effects that are really in a league of their own. All legendary strains have to begin somewhere, and we think that X is up there with some of the most established cannabis around today. But don't just take our word for it. See for yourself.