Blog

3 min
Top 5 Feminized Dinafem Seeds

3 min
If you're looking for feminized seeds that are the perfect match for your cannabis garden and personal taste, this is your go-to blog. We've got 5 dank strains from Dinafem Seeds that are sure to set your grow-op on fire, whether you grow for recreational stash or natural medicine.
5 CANNABIS STRAINS FOR THE GROWER WITH TASTE
The 21st century cannabis connoisseur is not necessarily always seeking out the strain with the highest THC content. These days, home growers with taste are looking for more. We feel you. Old-school ganja is not without its charm. So why not crop a fat stash of Skunk-hybrid? If that's your smoke of choice, go for it.
Similarly, the medicinal grower should not have to settle for bland buds when there are delicious, next-gen, CBD-rich varieties available. So, we took it upon ourselves to put together a top 5 list of the finest feminized Dinafem Seeds that best fit the demands of the contemporary connoisseur.
CRITICAL+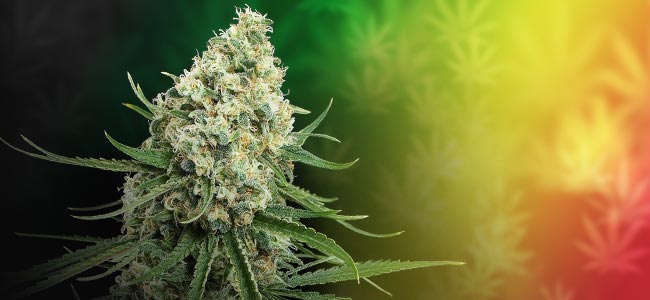 Critical+ is a cannabis strain that has earned a legendary reputation amongst Spanish cultivators of all levels. She is already a modern classic. Stealth balcony croppers, commercial producers, and ordinary decent tent growers all over Spain are absolutely infatuated with Critical+. No members-only cannabis club can exist without an endless supply of this marijuana, such is the demand for Critical+.
The origins of Critical+ stem from a pretty humble crossing of Big Bud and Skunk, so you could be forgiven for wondering what all the fuss is about. Sometimes the best hybrids, like the best plans, work out so well because of their simplicity. Critical+ is an easy-to-grow, 50/50 indica/sativa hybrid that can produce the heaviest harvests in just 50 days of flowering.
Outdoor growers around the Mediterranean boast huge 1kg per plant outdoor yields. While indoor growers can easily exceed 600g/m² with a well-organised SOG or ScrOG. Critical+ is incredibly versatile, yet uncomplicated. Moreover, she has a very old-school Skunky flavour and pungent growing odour.
Effects are a well-balanced combination of cerebral euphoria and physical relaxation. Critical+ is not devastatingly potent with a medium 15% THC level. However, she is an enjoyable toke and probably the best choice of low-maintenance, high-performance hybrids for the beginner grower.
BLUE WIDOW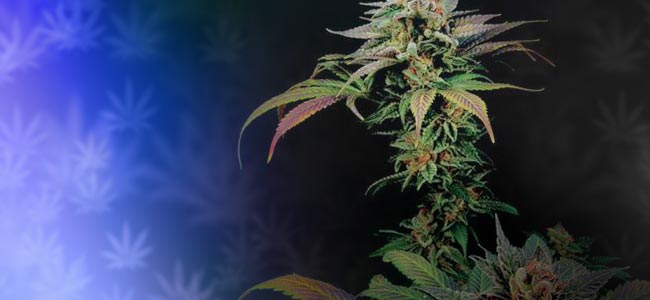 Blue Widow is a cannabis cocktail of Blueberry and White Widow that has become a fast favourite amongst growers worldwide. It also helped put Dinafem on the international cannabis map. Few seedbanks can boast the precious genetics, much less the know-how to successfully hybridise two multi-award winning strains.
Dinafem Seeds' Blue Widow is everything the connoisseur could want from a top-shelf hybrid. This marijuana is a sweet, fruity, bubblegum dessert smoke with a surprisingly uplifting high and more subtle, mellow physical effects.
Although genetically she is a blend of indica legends, Blue Widow displays more sativa-leaning attributes. Her long-running colas and larger size make her ideal for ScrOG cultivation indoors. Outdoors, resistance to mould and a rapid flowering time of just 55 days makes her a reliable choice for Southern European growers. Blue Widow is also of interest to daring Northern European balcony growers. Cooler climates tend to induce more purple/blue tones in flowers and leaves. What more incentive do you need to give Blue Widow a run?
DINAMED CBD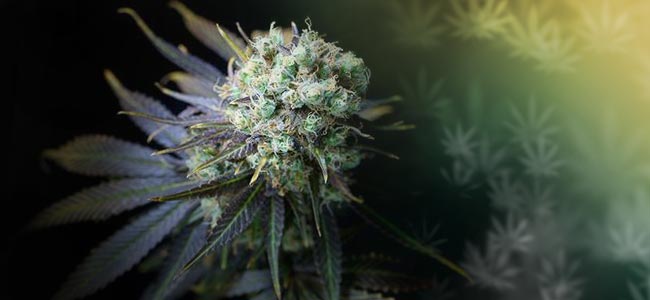 Dinamed CBD is the medical cannabis strain of the moment. This CBD-rich strain has the most impressive cannabinoid stats for medical patients seeking non-psychoactive natural medicine. Dinamed can reach up to 14% CBD and at the same time, THC is negligible at less than 1%.
This 100% therapeutic cannabis strain is derived from the Jamaican sativa Dancehall. Medical Growers will easily be able to stay self-sufficient in CBD-rich weed as Dinamed is an enormous producer both indoors and outdoors in warmer climates. Training and pruning techniques like topping and LST, perhaps even combined with a ScrOG, are recommended for max yield. Controlling her stretchy growth is a necessity. Flowering in just 60 days, this sweet, fruity marijuana is some of the best medicine you can crop.
PURPLE ORANGE CBD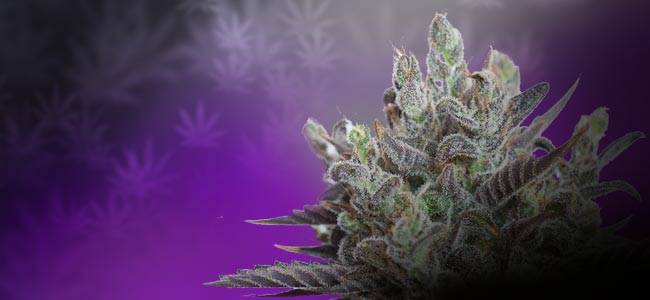 Purple Orange CBD is another outstanding medical cannabis strain by Dinafem Seeds. This amazing strain is the product of the refinement of California Orange Diesel specimens. Purple Orange CBD offers a 2:1 CBD:THC ratio, usually at 10% CBD and 5% THC. Therefore, she can be considered whole plant medicine.
In the grow room or outdoors in a southern climate, Purple Orange CBD can develop into a visually stunning purple ganja tree straight out of Wonkaland. Again, training and pruning is recommended unless you've got the space and privacy for 3m+ tall plants. Expect heavy harvests of citrus-scented, deep purple buds in 60 days or less. Purple Orange CBD delivers a moderate cerebral effect and a physically pacifying sensation.
CRITICAL+ 2.0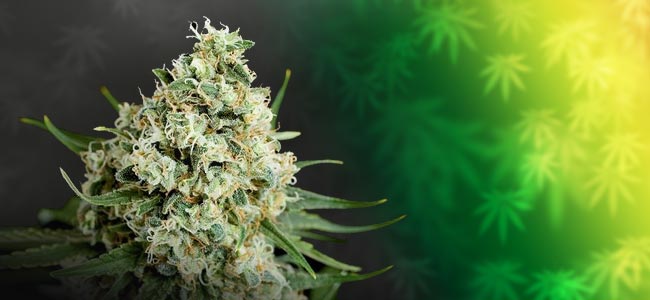 If you want a heavyweight harvest of weed with more of a KO punch than the original Critical+, then you need to upgrade to Critical+ 2.0. This is not just another local crossing of Critical+. This is the feminized, enhanced version that is taking Critical+ cultivation global. Dinafem has taken the most resistant and most productive phenotypes of Critical+ and fused them together to create Critical+ 2.0.
Critical+ 2.0 is not just capable of even more bountiful harvests than her predecessor, but the marijuana is also genuine top-shelf 20% THC stash. Best of all, the signature old-school Skunk scent and taste is retained in the new edition.
This marijuana is a real survivor and less vulnerable to bud rot than most heavy yielders. With a rapid 50 day bloom cycle, she is a real option for an outdoor grow during short summers in cooler climates. Of course, indoors she is suitable for either SOG or ScrOG methods. Critical+ 2.0 performs consistently well in a variety of substrates and grows like a clone from seed. Only Critical+ 2.0 is packing the old-school flavour and next-gen firepower for the most demanding connoisseur.
Written by: Zamnesia
Zamnesia has spent years honing its products, ranges, and knowledge of all things psychedelic. Driven by the spirit of Zammi, Zamnesia strives to bring you accurate, factual, and informative content.

Find out about our writers
---