Blog

4 min
Top 10 Stoner Gifts Under €25
4 min
It can be a nightmare trying to find that perfect gift for a friend or family member. What do you get the stoner who has everything? Well, perhaps you should consider our top 10 list of suggestions! We've come up with some great ideas for next time you're stuck trying to find that present.
Whether you're looking for that perfect gift for your stoner friend or just looking to treat yourself to something special, we've got you covered. Besides, who doesn't need a treat now and again? Whoever you're buying for, we've put together a list of the top 10 wallet-friendly gifts that won't break the bank, but will still offer that superb quality you've come to expect.
1. Zamnesia All Black Metal Rolling Tray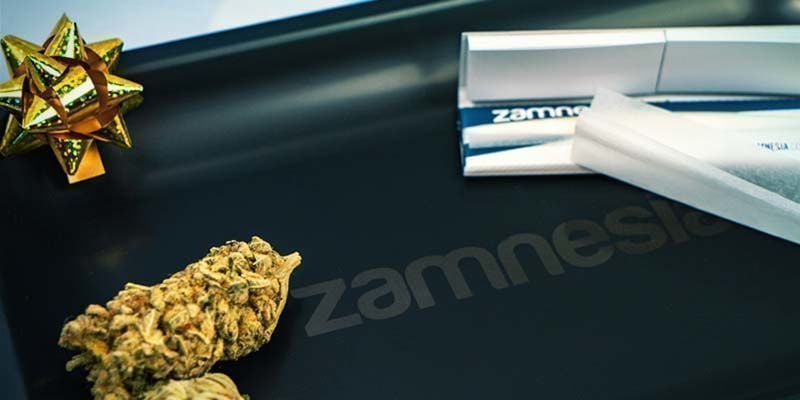 As a quintessential item for any cannabis enthusiast, no true stoner can go without a rolling tray. The All Black Metal Rolling Tray by Zamnesia is the perfect gift. Providing a sturdy and reliable surface on which to grind and roll, this tray features ample space and great looks. A low-key yet stylish solid-black design, complete with the Zamnesia logo dead centre, makes for a minimal and chic tray. There's even a hidden message located underneath the tray for those clumsy rollers.
2. RAW Double Barrel Joint Holder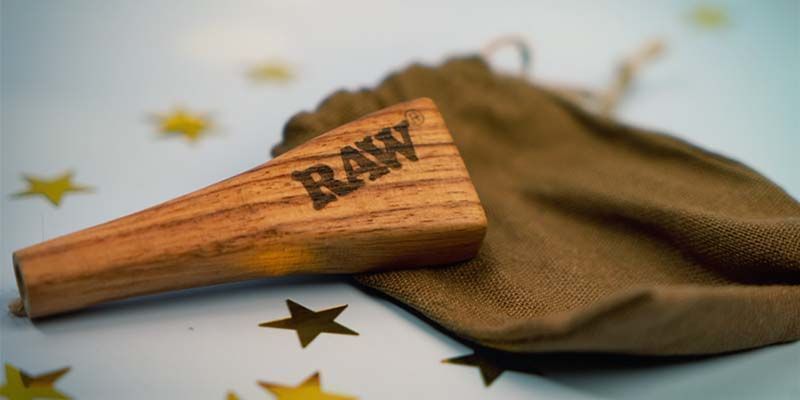 When one joint isn't enough, give them both barrels with this double joint holder by RAW. Known far and wide for their high-quality rolling papers and accessories, RAW has created something unique with this wood-carved joint holder. Maybe not an accessory to use every day, this is one to break out during a party or social smoke session. Load it up with two joints, either from the same strain or different ones, and instantly impress your friends. Just take care; double joints = double potency!
3. Zamnesia Icon Graphic T-Shirt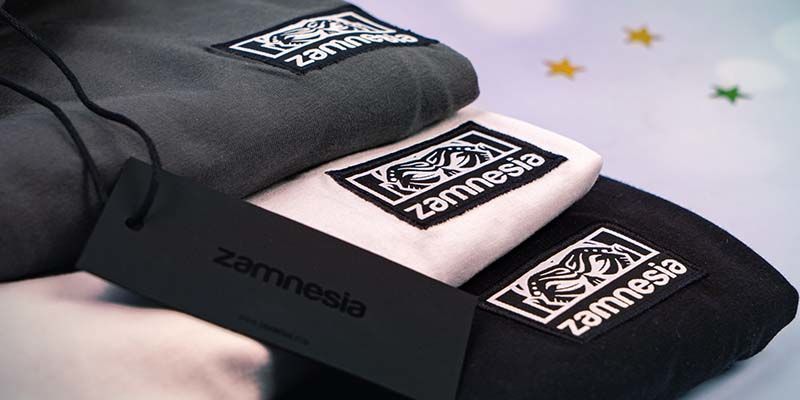 What better way to represent your favourite seed shop than with a brand-new t-shirt? With Zamnesia's new line of premium-quality garments, you're in luck! Shirts are available in an assortment of colours, and all feature the Zamnesia logo on the left breast and a psychedelic "Z" print on the back. These shirts turn heads in the best way possible. So whether you're treating a friend or yourself, you're in good hands.
4. Dank420 Focus Jar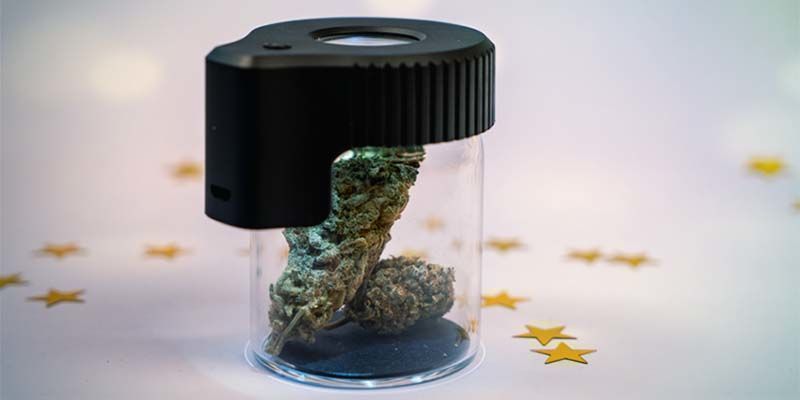 This is a gift with those budding growers in mind. The Focus Jar by Dank420 is perfect for keeping an eye on buds as they cure, and even includes a 5x magnifier so you can get up close and personal. The Focus Jar also features a rechargeable strong white LED that will show off all the characteristics of your cannabis, without the need for an additional light source. Made from glass and complete with a durable plastic lid, the Focus Jar is a must for those who like to get to know their strains before they smoke them.
5. Zamnesia Premium Grinder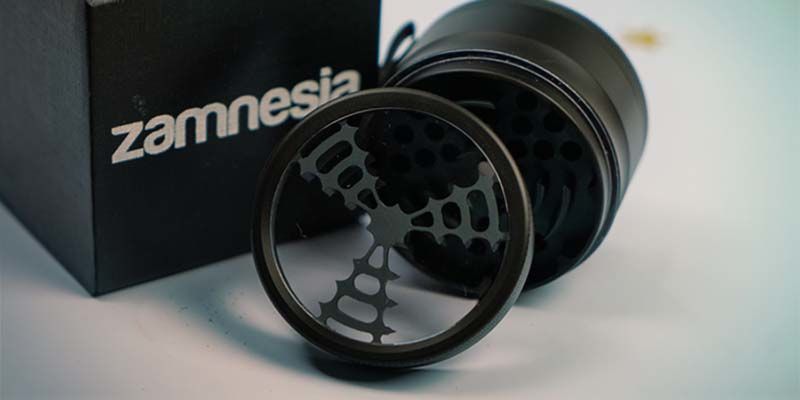 As a key tool in a stoner's arsenal, a decent grinder goes a long way, and will also last a long time. The Premium Grinder by Zamnesia offers great looks as well as perfect, smooth grinding action, resulting in finely milled flower ideal for vaporizers, blunts, and everything in between. Consisting of three chambers—one for grinding, one to collect, and one for catching pollen—this grinder does it all, without breaking a sweat. Complete with a branded cover and box, this is a premium gift any stoner will enjoy.
6. Tuff-Weigh Impact Resistant Scale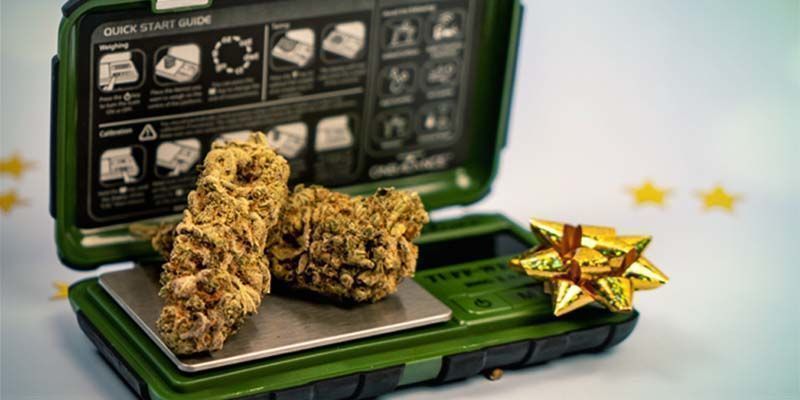 A set of scales is an invaluable asset in this day and age. Having the ability to weigh out your favourite strains will always be immeasurably helpful, and this pocket-sized scale will undoubtedly do the trick! Tuff-Weigh has designed a rugged and durable scale that can withstand travel as well as the occasional knock. The green case features rubberised grips and corners that offer protection as well as comfort when carried. With a capacity of 100g, this scale provides pinpoint accuracy with several different weighing modes. Perfect for that buddy who might need a little help to keep track of their intake.
7. Zamnesia "Sole Mate" Socks (3-Pack)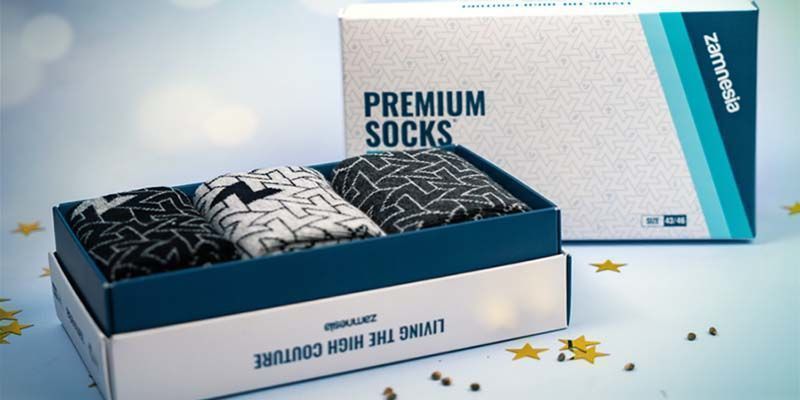 T-shirts are one thing, but true fans of Zamnesia will undoubtedly want to pick up these socks. Available in various sizes, each pack includes three pairs, each featuring an interlocked Zamnesia "Z" design as well as coloured heel and toe accents. Each pair of socks features a unique accent colour, such as yellow or "shroom blue". These socks bring effortless comfort and style to any occasion. They're ideal for casual wear, but also for adding a touch of fun to formal events. Treat yourself or a friend to a great gift now.
8. Coloured Glass Pipe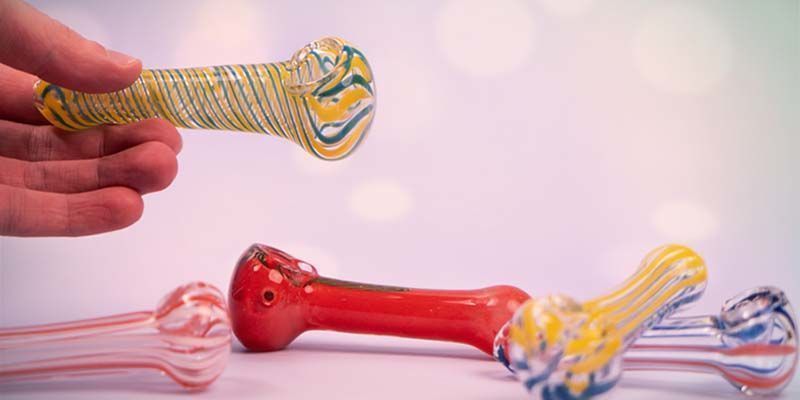 Got a friend who's fed up with their vaporizer and fussy about rolling joints? Well, give them another classic way to get their cannabis fix. These Coloured Glass Pipes could be precisely what they're looking for to change things up. They're durable, completely portable, and fit easily into the pocket, making them perfect for that discreet smoke on the go. Load with your favourite herb and heat—it could not be easier to enjoy. Available in a massive range of colours, you'll be able to find a style that suits you, and at this price, you could pick up one for every day of the week!
9. Rolling Tray With Secret Box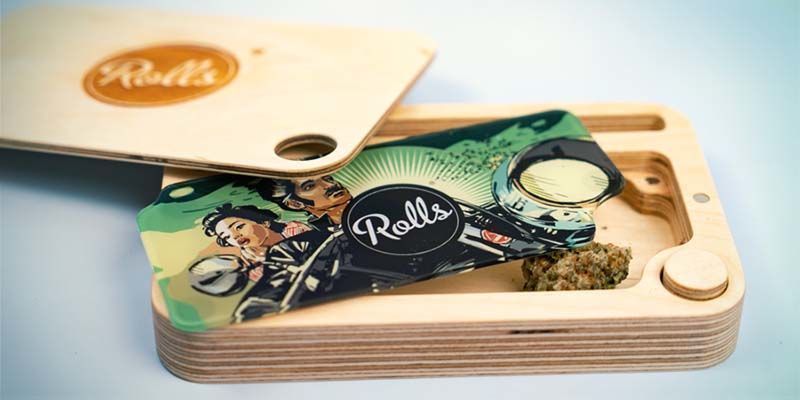 Unsure of whether to get your friend that stash box or that rolling tray? Well, we've just made your decision much easier with the Secret Box by Rolls. This handy, compact two-tiered box features a sturdy surface to roll on, but also has a shelf underneath to store your filters, papers, and lighter. But that's not all! There is a small magnet in the box that allows you to lift the shelf to reveal another hidden compartment for when you want to keep your stash clandestine. Just make sure you keep it a secret!
10. Bukket Bong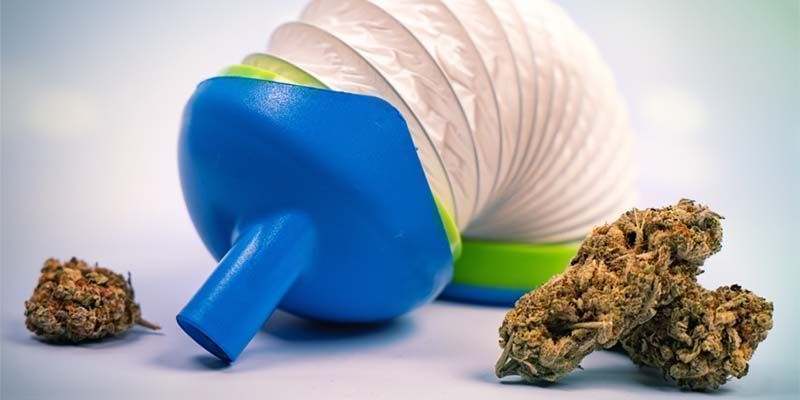 You'd be forgiven for thinking this is some fancy accordion, but that couldn't be further from the truth! This is one serious gravity bong that will give you and your friends some incredible and deep highs. While it might not be something you look to use every day, this bong is perfect for social smoking and parties, giving you some seriously huge rips. Using the Bukket Bong is simply a case of loading your favourite strain into the bowl and lighting. Watch as the tube begins to fill with smoke and descend to the ground, ready for you and your friends to bring it back up as you take a long pull. This is a stoner classic, and one you should try as soon as possible. You won't regret it.
Great Gifts, Ready To Go!
There you have it; those are our top picks for fabulous gifts under €25, and as you can see, a small amount of money can certainly go a long way. So don't hesitate in picking up a great gift for your friend, family member, or, if you're feeling really generous, yourself! Head over to the Zamnesia store and find a bargain. What are you waiting for?