Blog

3 min
Top 10 Festival Accessories
3 min
It's arguably the best time of the year: getting together with some friends, hitting the road, and taking a weekend out to have the time of your life at a festival. But what should you take with you other than the basics? Allow us to really maximise your festival experience with our array of outfit accessories and essentials, available now.
The summertime means only one thing for many people: the festival season. Whether heading to an arts or music festival, there's nothing quite like soaking up the sun with some of your closest friends, all while enjoying a nice cold beer and having some of the best times of your life. However, a massive part of pre-festival planning involves picking out your outfit and the accompanying accessories. With that in mind, we've selected some festival essentials that you won't want to leave the house without!
Top 10 festival outfit accessories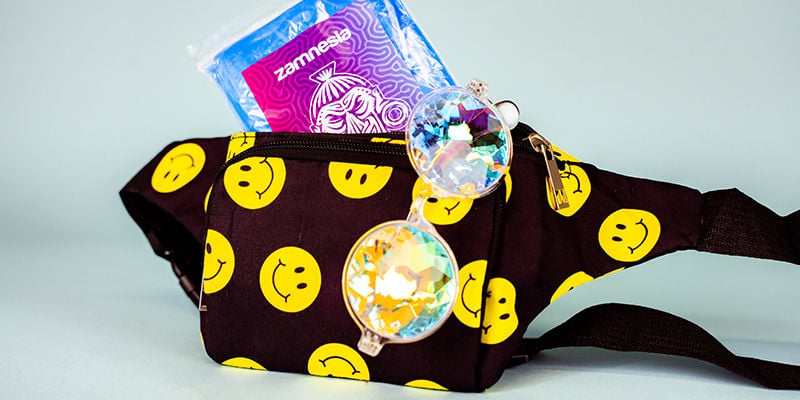 Regardless of your personal style, budget, and the type of festival you're going to, we're confident we've got 10 accessories that will really enhance your festival experience. The question is, which one(s) will you choose?
1. Bucket hat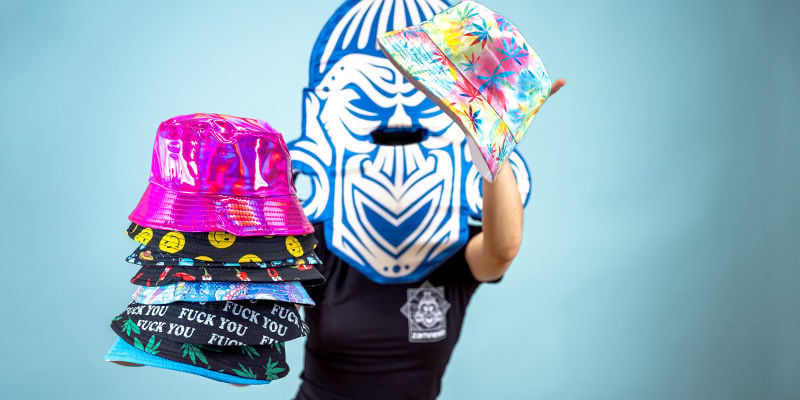 The bucket hat was originally introduced back in the 1900s when it was referred to as a fisherman's hat. However, in more recent times, it's become a highly sought-after fashion accessory for those looking to really get into the festival spirit. Perfect for keeping the sun out of your eyes, and looking stylish while doing it, get your hands on a Zamnesia logo-emblazoned version, and really stand out from the crowd.
2. Funny sunglasses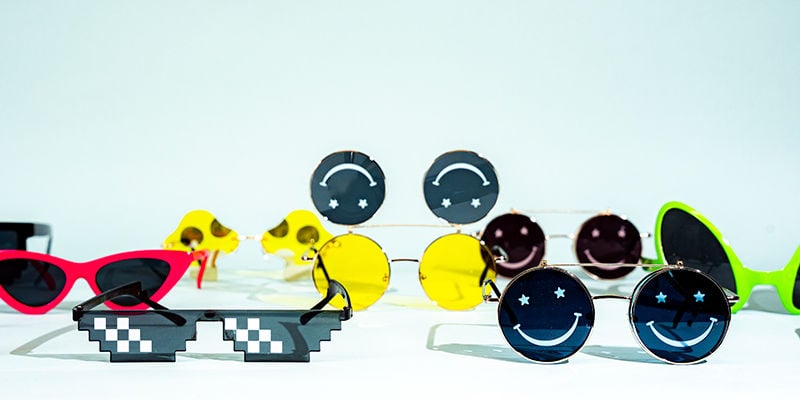 Striking the perfect balance between fun and practical, these funny sunglasses are here to brighten up your festival style, all while keeping your eyes shielded from the sun. No matter where you are, embrace your fun side and use these glasses to complement your style and personality. The flip-up outer lenses even have a cool design that will really put you in the festival spirit. Pick some up for you and your friends so you can all join in on the quirky fun.
3. Bum bag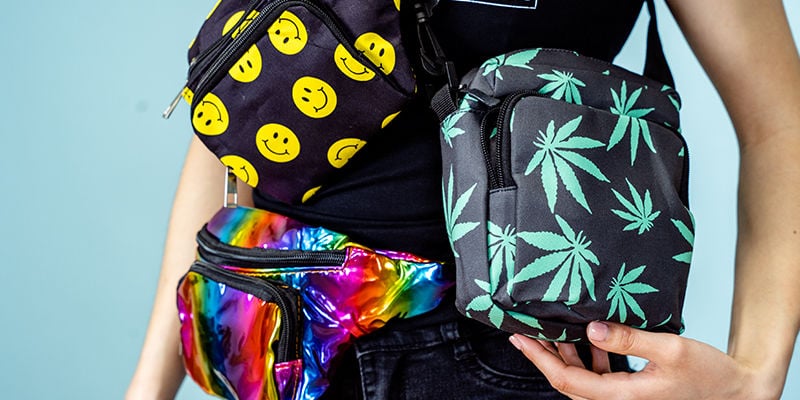 Keep all of your belongings in one place with this handy bum bag. A true classic accessory, this bag attaches around the waist or across the chest and shoulder to provide plenty of room for you to store your festival essentials, from money to sun cream and even a little bud—if appropriate, of course! What's more, this bum bag has the Zamnesia logo front and centre so you can rep your favourite online shop at every summer festival.
4. Party glow stick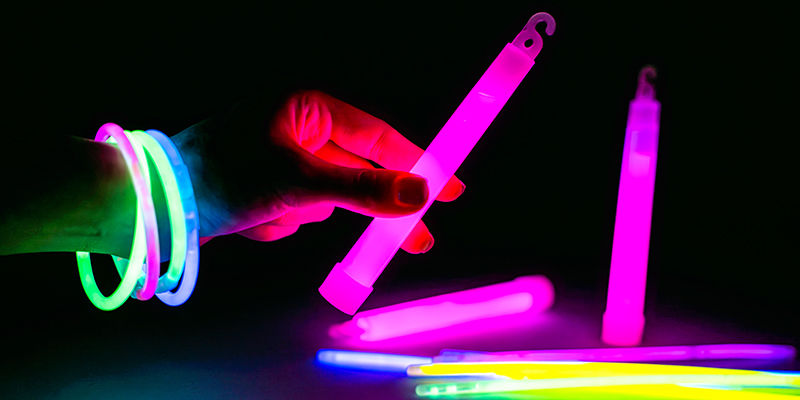 When the sun goes down at the festival, it's time to head home and sleep, right? Wrong! Everyone knows the party is just getting started as the night descends—so you'll be needing some accessories to bring some light to the occasion. Attach these party glow sticks around your wrists and continue the party long into the night. Get your rave on!
5. Folding fan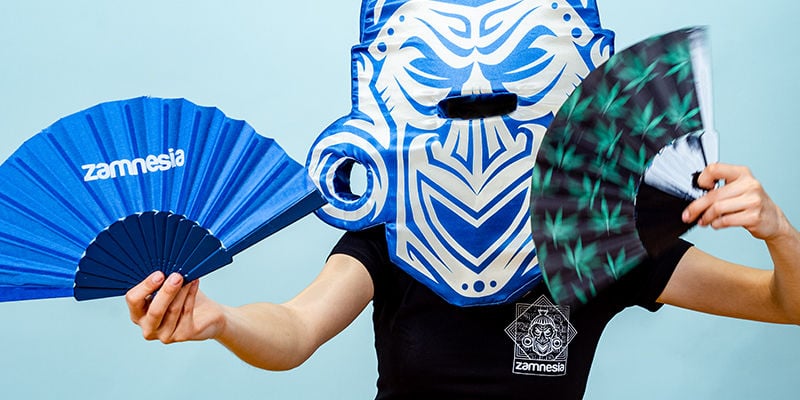 It's no secret that things can get a little hot and sweaty at summer festivals, and while we'd all love to stand under some air conditioning or enjoy a nice breeze, sometimes that's not an option. Cue the folding fan. This classic accessory might seem a little old-fashioned, but when you're looking to cool down, it will more than do the trick. When you're finished, simply fold it back up and place it in your bag, ready for next time.
6. Kaleidoscope glasses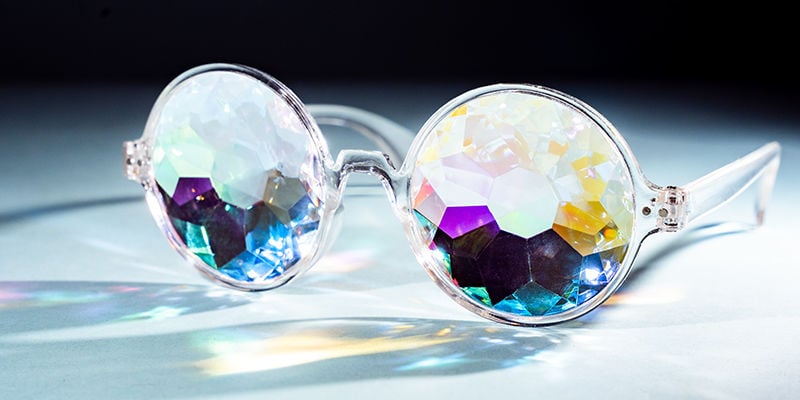 See the world in a completely different way with these kaleidoscope glasses. Simply slip them on during a festival or a rave and embrace your trippy side. Perfect for taking the party to the next level and well beyond! Once you've finished using them (or have sobered up), fold them up, and keep them in your pocket.
7. Partydop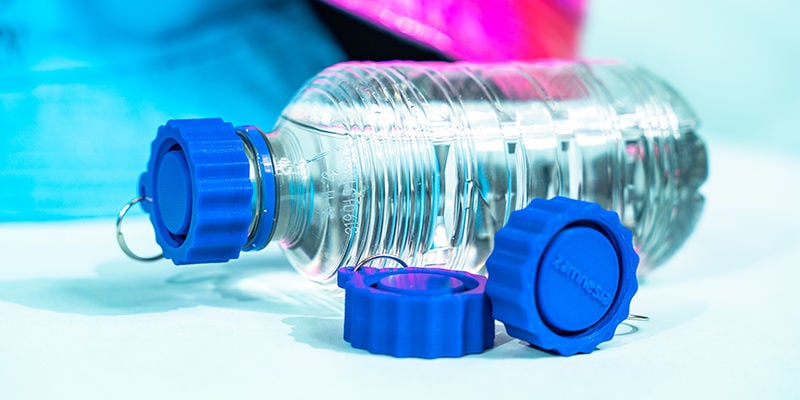 A massively popular festival accessory, the humble Partydop might not look like the most exciting product on our list, but it's a lifesaver in the right situation. It's not unusual to buy a drink at a festival and the lid to be removed at the point of purchase. However, this is a problem of the past, thanks to Partydop. Place this universal cap over your drink and allow yourself to refill your bottle, avoid spillages, and stop any unwanted substances from being dropped into your beverage. What's more, the Partydop has a keyring and can be conveniently kept on you at all times.
8. Poncho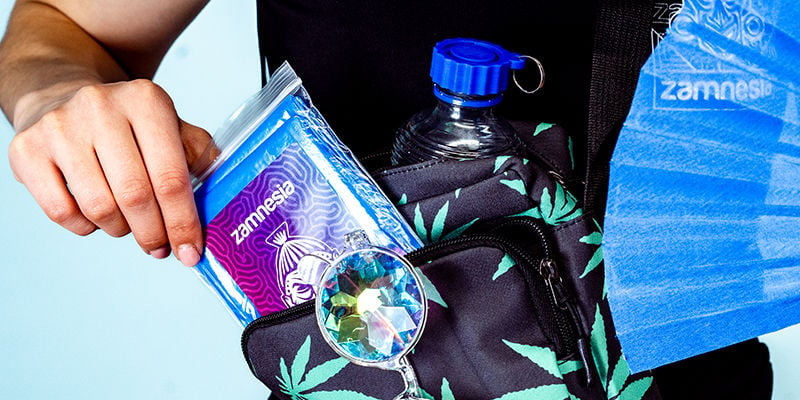 Try as we might, we can't guarantee good weather at festivals. Sometimes, out of the blue (quite literally), a downpour comes along that can really dampen your festival spirit. While, of course, you can wear a bulky raincoat throughout the festival, you'll only be left awkwardly holding it when it inevitably brightens up again. With a poncho, you can pull this lightweight but waterproof accessory out and keep yourself dry while others run for shelter! Don't let a little rain ruin your festival experience!
9. Earplugs
Music festivals can get a little loud. At the time, you might not feel the effects, but the risks of hearing loss and tinnitus are real. Now, we're not here to lecture you on how to live your life, but keeping a set of earplugs on you at a festival can make all the difference. So next time you feel like the volume is getting a little bit much, pop in your earplugs and stop any potential damage from being done.
10. Stash scrunchy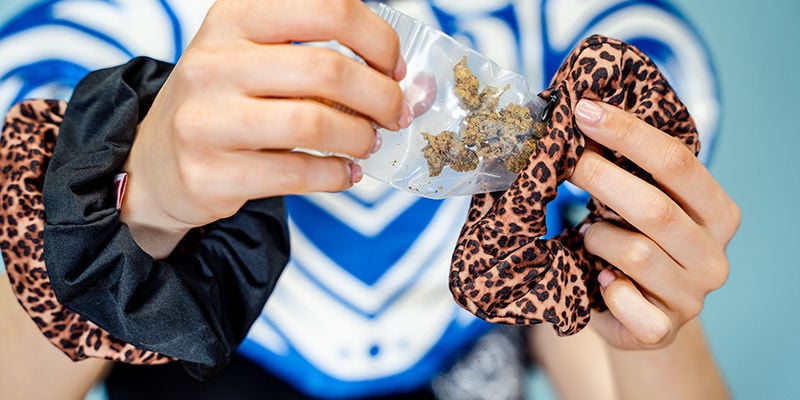 Last on our list of essential festival accessories is the stash scrunchy. No prizes for guessing what this is for! This handy item allows you to keep your stash close throughout the festival (hair permitting, of course!) This scrunchy has a discreet zip and plenty of space inside to house your favourite herb. So whether tied up in your hair or around your wrist, ensure your stash is secure at all times.
Get festival ready now!
After reading our list of outfit accessories, are you all set for heading to a festival? If not, don't worry! We've got you covered. Simply head over to the Zamnesia store, where you can pick up all of the festival essentials listed in this article—and more! Get your fill of products, then rock up to your festival or rave in style. Lifelong memories are made at festivals, so ensure you're well-equipped, enjoy yourself, and you simply can't go wrong.