Blog
6 min
Top 10 Fastest Autoflowers Of 2021
6 min
Sometimes you don't want to wait months to get your hands on some cannabis. While some may have the impression that a short growing cycle correlates to a weak and meagre harvest, this couldn't be further from the truth—at least in the case of these 10 autoflowers. Delve into our fastest autoflowers, which give photoperiods a run for their money.
Time is of the essence! Why wait around for a strain that takes forever to cultivate, only to be disappointed by measly returns come harvest? There are many reasons autoflowering seeds are fast becoming the most popular choice among home growers of all experience levels.
Automatically progressing from veg into bloom, these plants call for simple lighting requirements, less fertiliser, and slightly less maintenance than photoperiod feminized cannabis. Couple this with their robust and resilient ruderalis genetics, and you've got the makings of some easy-to-manage plants. Typically, autoflowering plants are also smaller in stature, making them perfect for discreet indoor and outdoor operations.
Top 10 Fastest Autoflowering Cannabis Strains
However, the most obvious benefit of autoflowers is their speed. With that in mind, we've assembled a list of the top 10 fastest autoflowering cannabis strains. The majority of these lightning-fast strains race from seed to harvest in 8 weeks or less, but one thing's for sure; they all deliver top-quality cannabis.
1. Sticky Beast Automatic (Zamnesia Seeds)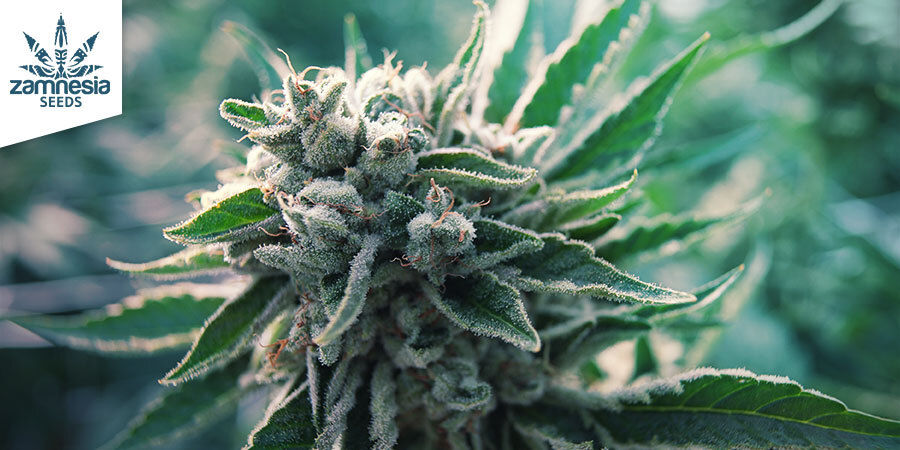 The result of a dazzling cannabis threesome in the form of Bubble Gum x OG Kush x Critical Automatic, Sticky Beast Automatic is first on our list of fast-growing autoflowers. From start to finish, she'll take just 7–8 weeks to deliver a satisfying harvest. Reaching heights of 40–80cm indoors and 60–100cm outdoors, she offers discretion, and isn't overbearing in the slightest. At the end of her rapid growing cycle, you can expect returns in the region of 350–400g/m² indoors and 150–200g/plant outdoors.
Having scooped up 1st prize at the 2018 Highlife Cup, you know you're in great hands with this sweet and earthy delight. She provides a long-lasting high that harnesses the relaxing prowess of her parents, and will have you chilled out in no time at all. You can thank her 18% THC content and predominantly indica genetics for this soothing effect.
2. Quick One (Royal Queen Seeds)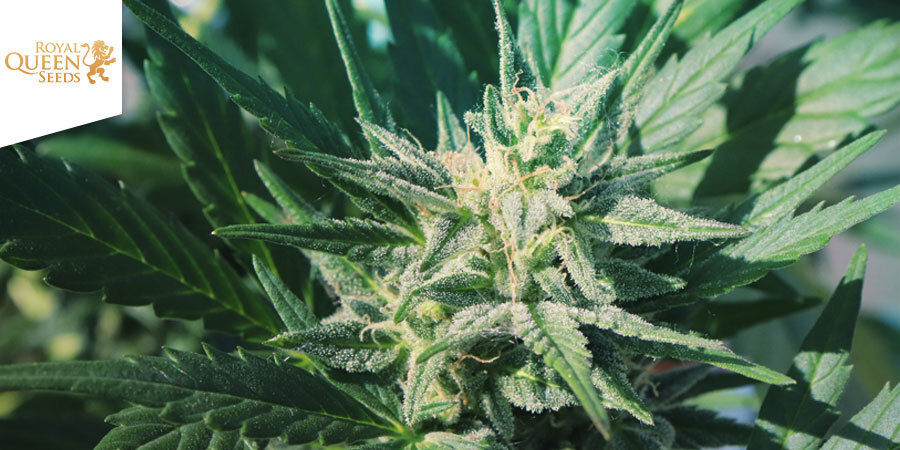 Ready to harvest in 8 weeks, there's little wonder why Quick One is included on our list. Reliable and robust, this strain was formed by crossing Lowryder 1 with Old School Indica. Sure, she's short in stature, but that only means you can fit more plants into your growing area! Reaching heights of 50–60cm indoors and 60–100cm outdoors, she's unlikely to overstay her welcome. Indoor plants will return a respectable 275–325g/m², while outdoor plants are capable of churning out a satisfying 100–150g/plant.
With her indica genetics, diverse terpene profile, and 13% THC content, she provides a high that is physically relaxing but not couch-locking. Earthy, citrus, and fruity aromas dominate the sensory experience, and make for a smoke you'll return to again and again. An easygoing smoke or vape suitable for any time of day.
3. +Speed Auto (Sweet Seeds)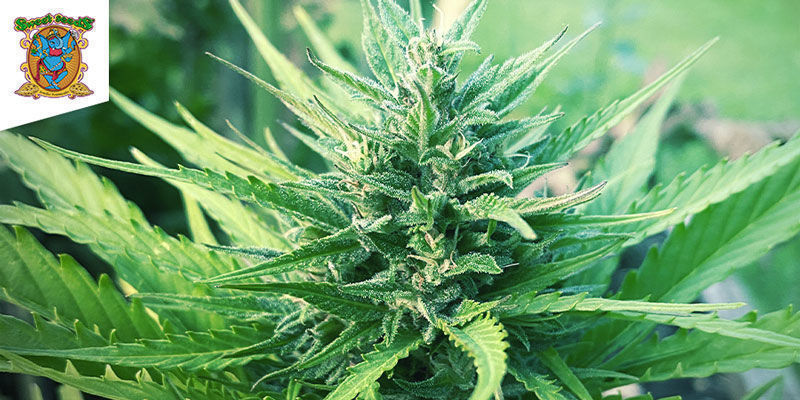 Now we're picking up some serious speed! Ready in just 49 days, +Speed Auto from Sweet Seeds is a fast-finishing strain that has plenty to say for herself. With ideal parentage in the form of Auto Critical Mass x Speed Devil 2, she'll grow to around 90cm in height, but is still ideal for a clandestine indoor growing project. Once ready to yield, you'll see some respectable numbers of up to 150–200g/m² indoors and 30–150g/plant outdoors.
+Speed Auto is a balanced indica/sativa hybrid that leans on her genetics to provide thick buds reeking with notes of sweet fruits coupled with cheese. With a high that is stimulating and promotes creativity, there's no wonder die-hard cannabis enthusiasts seek out this strain. You can enjoy her as a casual smoke whenever you need a little pick-me-up. And, given her extreme speed, you can enjoy multiple harvests of +Speed Auto buds in one growing season!
4. Purple Punch Auto (Barney's Farm)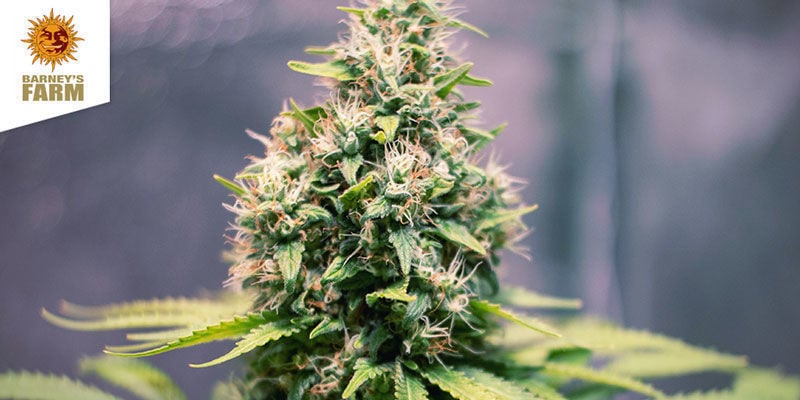 Purple Punch Auto is another quick one, taking around 8–9 weeks before she's ready to yield. But, let us tell you; if she does need that extra 9th week, it will truly be worth the wait as she blossoms into a fully formed force to be reckoned with. Purple Punch Auto will reach heights of around 80cm on average. She's a compact plant that will pleasantly surprise any grower, especially when it comes to her yields. Anticipate returns of around 400g/m² indoors and a similar amount per plant outdoors.
This high-performing strain boasts a medium-high THC content and a plethora of terpenes—earthy, skunky, lemon, and fruity notes all make their mark. These phytochemicals combine to catalyse a perfectly potent, relaxing high that is neither overwhelming nor insufficient. A good post-work smoke to chill out, without getting too sleepy.
5. Caramel Automatic (Zamnesia Seeds)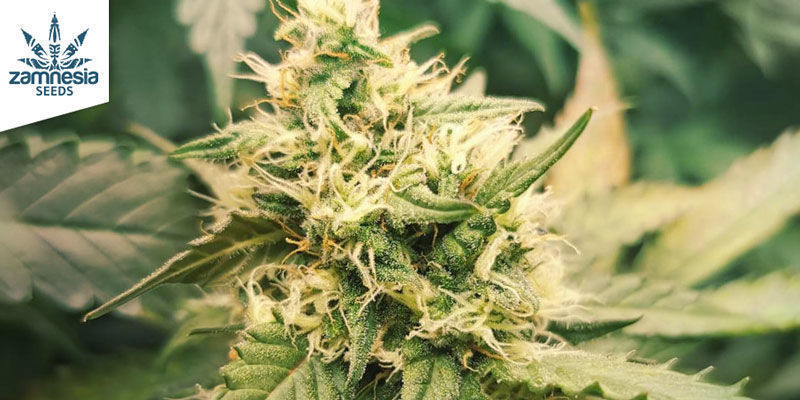 This is one strain that is a real "blink, and you'll miss it" experience. Taking just about 8 weeks to mature, Caramel Automatic derives from Sweet Caramel x ruderalis, but is a true indica-dominant character in her own right. After her short growing cycle, you can expect to see returns of around 400–450g/m². A simply huge yield for a plant that stands not much taller than 100cm.
She's an all around super strain topped off with a strong, body-melting high—sure to put a smile on the face of even the most pretentious smoker. Not only will you enjoy her THC content of 14%, but also her medium CBD content of 3%. With some sweet, syrupy caramel flavours, her name is no happy accident. This plant will surely take pride of place in a lot of grow rooms.
6. La Diva (Delicious Seeds)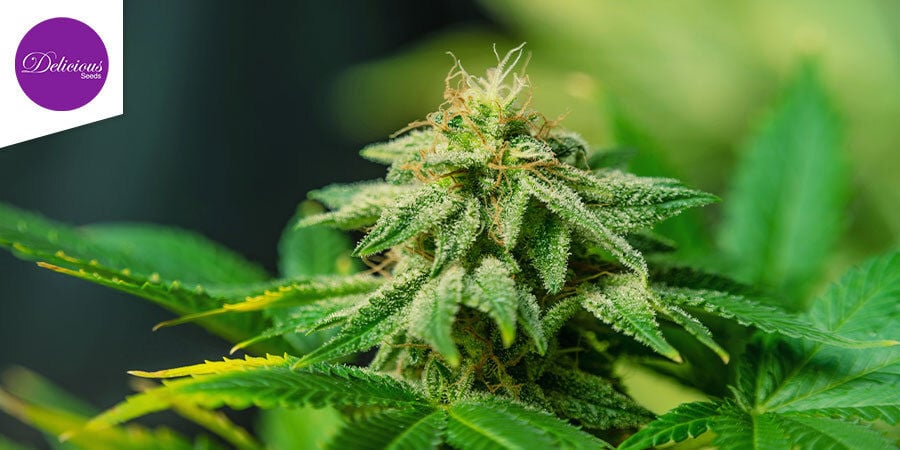 When we hear the word "diva", it often conjures up visions of a difficult or demanding person. However, with La Diva, you're only in for a smooth experience. With some awesome parentage by way of Il Diavolo crossed with Blue Berry, La Diva provides some great features in the grow-op and the stash jar. She's a robust strain, demonstrating great resistance against mould, and is easily cultivated in both indoor and outdoor settings. Taking an almost unbelievably short 6–7 weeks to reach harvest, she is still capable of delivering up to 400–450g/m² indoors and 50–100g/plant under the sun.
Complete with a sweet, fruity taste and a pungent aroma, the experience of smoking La Diva will make you feel like a star, indeed. This is only enhanced by a THC level of 15–20%, which all but banishes worry from your brain.
7. Monster Mash Auto (Exotic Seed)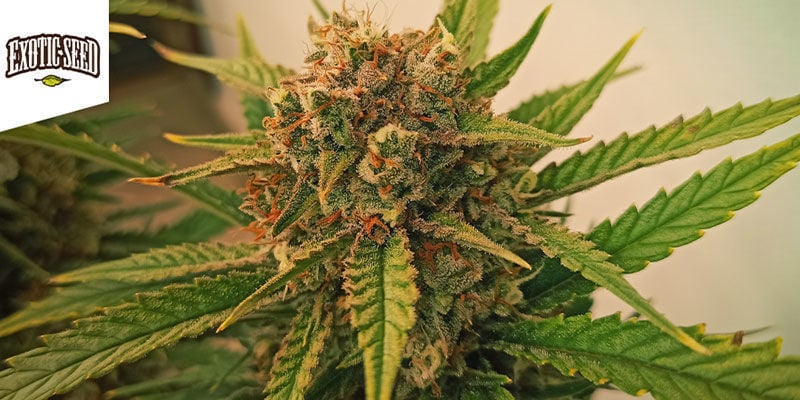 There's nothing scary about this strain; just some high-performing plants that make Monster Mash Auto a must-have. She'll be ready to harvest after a period of 7 weeks on average, and the results are simply breathtaking. Monster Mash Auto is a hybrid strain derived from American Kush and Black Domina. She's certainly high-yielding, clocking in at anywhere between 450–500g/m². For a plant that stands at around 85cm, this is a huge harvest. Just be sure to keep an eye on humidity and provide some maintenance along the way, and you too can enjoy her.
And enjoy you will; upon inhaling, a blanket of relaxation will immediately be cast over your body. From here, your eyes will droop with each additional hit, and you might just end up raiding the fridge if you finish an entire joint. And, though her scent is dank and Kush-powered, her flavour is more subtly sweet.
8. Watermelon Automatic (Royal Queen Seeds)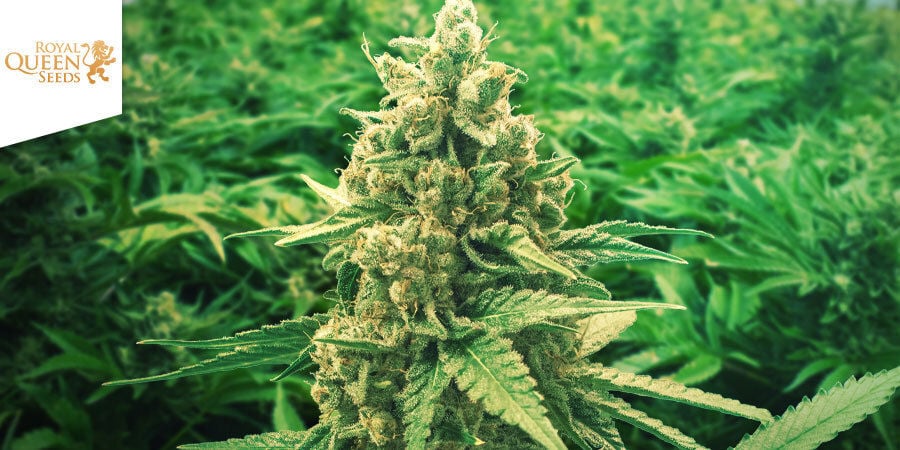 This indica-dominant strain is ready to harvest in next to no time, or 6–7 weeks, to be precise! She's derived from two big-hitter strains: Tropicanna Cookies x Lemon OG. Watermelon Automatic brings all of the finer aspects of her parentage into one neat package. She grows to 80–110cm indoors and 100–120cm out, but, with a little LST, you can keep her more grounded if you so prefer. Once ready to harvest, you can expect to see some pretty sizeable yields of up to 500g/m² indoors and around 100g/plant outdoors.
Once harvested, she uses her flavourful genetics to provide mouth-watering tastiness. With sweet fruits and an underlying watermelon fragrance, she's moreish to all. Thanks to a hard-hitting but relaxing high fuelled by a THC level of around 20%, she can be enjoyed at any time of day for a little hit of bliss.
9. Original Auto Skunk (FastBuds)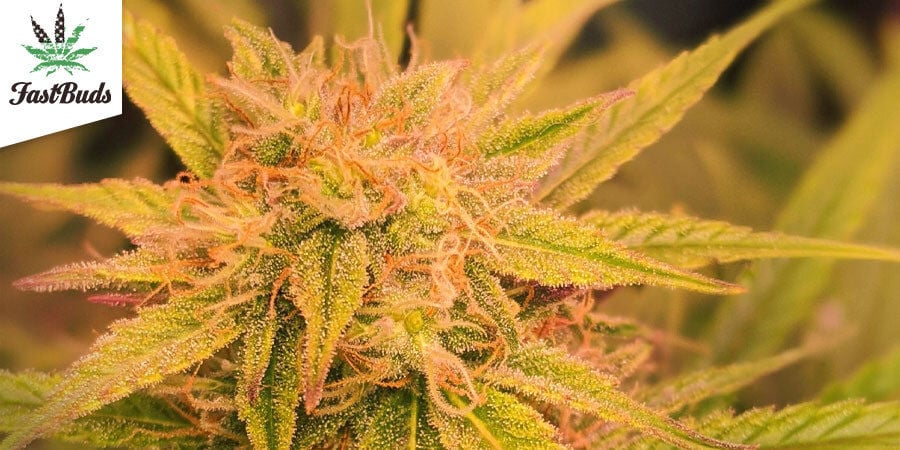 Taking just 8-9 weeks to race from seed to harvest, Original Auto Skunk has fast become a favourite among true cannabis connoisseurs. Her sweet and earthy buds will soon be in your hands, thanks to a smooth and enjoyable growing experience. She's low maintenance and is geared toward both indoor and outdoor growing projects. She'll reach heights of around 80–100cm, making her ideal for those that want a little discretion with their plants, or who simply want something smaller to take care of. When she's ready to yield, you'll see returns of 400–500g/m² indoors and 50–150g/plant outdoors.
True to her name, you'll be able to tell she's skunky before you even try her. The effects she brings are definitely relaxing and soothing (you'll certainly feel every bit of her 20% THC content), but with some strong uplifting qualities, making Skunk Auto ideal for a night in with friends.
10. Green-O-Matic (Greenhouse Seeds)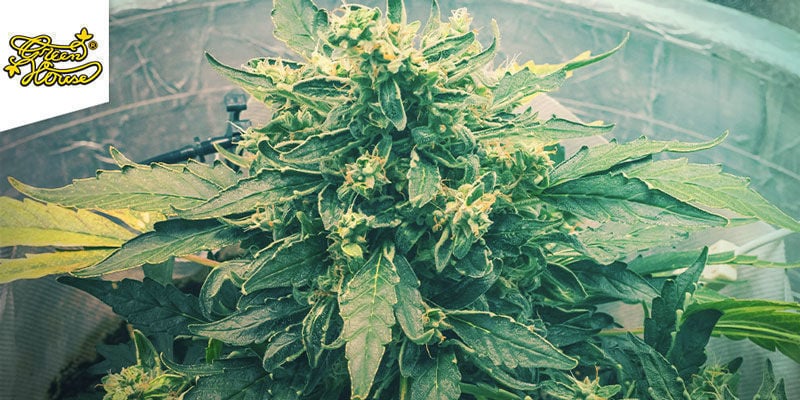 Six weeks is all it takes to get a taste of Green-O-Matic. She's an autoflowering indica-dominant powerhouse that comes from quadruple genetics. Formed from the crossing of White Dwarf x Low Rider x Moroccan x ruderalis, she impresses where it counts! She's able to be grown at any time of year, and is robust enough to deal with some of the trickiest climates with ease. After her super-short growing cycle, you can anticipate some stunning indoor returns of up to 800g/m². Just take that in for a moment.
When it comes to smoking, she provides an overall mild but long-lasting high that is deeply relaxing and speckled with euphoria. A THC content of 15% hits just the right spot for smokers looking to somewhat maintain their ability to function.
Can You Speed Up Autoflowers Even More?
Even though some of the previous strains will reach harvest in a flash, the question of whether it's possible to speed them up more is still top of mind for many.
However, the main reason behind autoflowering strains' fast and resilient growth is their ruderalis genetics. Ruderalis plants adapted to flourish in even the most desolate or seemingly barren of places. It is this that fuels the autoflowering plant's unique nature.
Of course, with photoperiod plants, it is entirely possible to speed up the process by changing the light cycle or blacking out sunlight to force the plant into its next stage of development. However, autoflowers are almost impossible to manipulate in this fashion, as they do not rely on a change in light schedule to progress through their life cycle.
There are some anecdotal reports stating that the use of hydroponics and CO₂ supplementation can potentially enhance the development of autoflowering strains, and therefore reduce the overall length of the growing cycle. This is likely to only really be a matter of days, if anything, so it might not be worth the investment for results that are less than ideal.
Besides, if we're only talking a matter of 6–8 weeks on average for some of the more popular autoflowering strains, that little extra time will only serve to reward you when harvest comes around. What a day that will be.