Blog
5 min
Top 10 Cheese Cannabis Strains
5 min
While discretion sometimes plays a massive part in growing cannabis at home, some people like strains that are happy to flaunt their pungent aromas. One such example are Cheese strains, which descend from the beloved eponymous original. They're hugely popular due to their unmistakable scent, and the high they provide adds to the reputation.
When only the most skunky and dank will do, many turn to Cheese strains by default. Stoners in the UK take pride in the fact that the original Cheese, a Skunk #1-derived marvel, is their hometown hero. The many subsequent iterations of this strain aren't for the faint of heart—or for discreet growers, as most have been bred to produce a robust and distinct aroma.
While Cheese isn't everyone's favourite treat, those with a savoury palate simply can't pass this one by. As such, we've picked our top 10 favourite Cheese strains on the market today, and we'd love to tell you about them. But first, let's take a look at how Cheese strains became so popular in the first place.
THE PUNGENT AROMA OF CHEESE STRAINS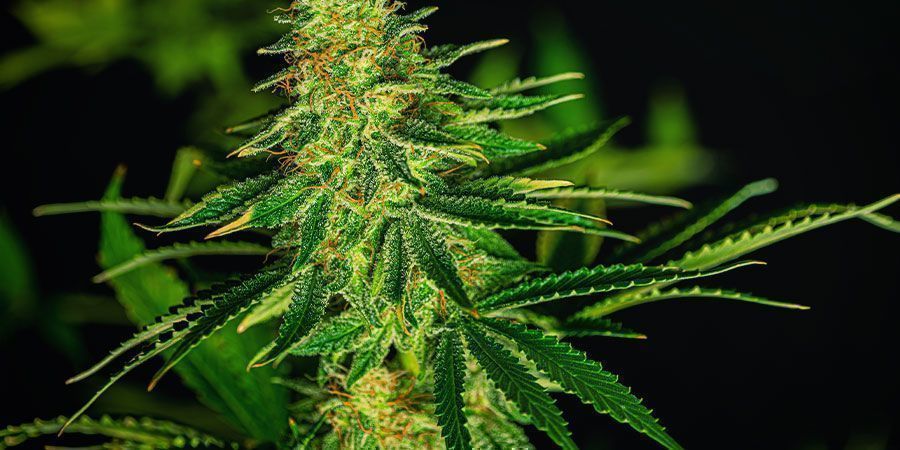 While most popular cannabis strains are beloved for their sweet and fruity flavours, Cheese-derived strains have a different appeal. These cultivars are largely bred to be as pungent as possible, mimicking or building upon the original Cheese's unmistakable aroma. In fact, many breeders make a contest out of who can achieve the dankest scent as extra motivation.
The history of Cheese begins with Californian cannabis cultivator Sam "The Skunkman" and Skunk #1, his original and beloved creation. Thanks to its pungent aroma, not to mention its potency, the strain quickly amassed a huge following.
Considering that fame, growers were eager to experiment with it, despite the unwanted attention its scent would inevitably bring. Using the pungent Skunk #1, cultivators began cloning and sharing the strain with the UK underground rave scene of the late 80s and 90s. With each attempt trying to outdo the other in terms of aroma and flavour, this experimentation eventually led to the creation of the Cheese strains we know and love today.
10 OF THE BEST CHEESE STRAINS
Now that you can appreciate the history, you can better appreciate the following Cheese strains. We'll be splitting the list into two types: feminized (photoperiod) and autoflowering. Either way, if you're looking for head-turning dankness, these are the strains for you.
FEMINIZED CHEESE STRAINS
There is no right or wrong choice between autoflowering and feminized Cheese cultivars, though each type is arguably more suited to certain scenarios. Those looking to grow larger plants, with larger yields to suit, should consider feminized strains. While they require a little more space and maintenance than the average autoflowering plant, and take significantly longer to reach harvest, the returns speak for themselves.
1. CHEESE FEMINIZED (ZAMNESIA SEEDS)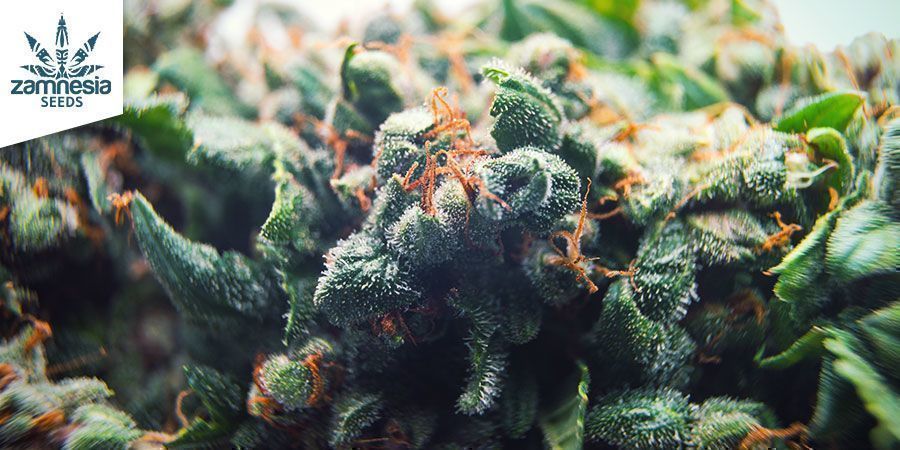 As mentioned, the original Cheese is one of the most famous strains to come out of the UK. Like the classic, this feminized version results from crossing Skunk x Northern Lights, making for a cheesy and robust indica-dominant specimen.
With a short flowering time of 8 weeks, Zamnesia's Cheese will be ready in no time. But are you ready for it? Bringing a THC content of 18%, it offers a high that's sure to knock newcomers off their feet. Thanks to the indica genetics, that high will take the form of a relaxing, full-body experience. It's a cannabis classic for good reason, and it's the clear starting point if you're getting into Cheese.
2. BLUEBERRY CHEESE FEMINIZED (BARNEY'S FARM)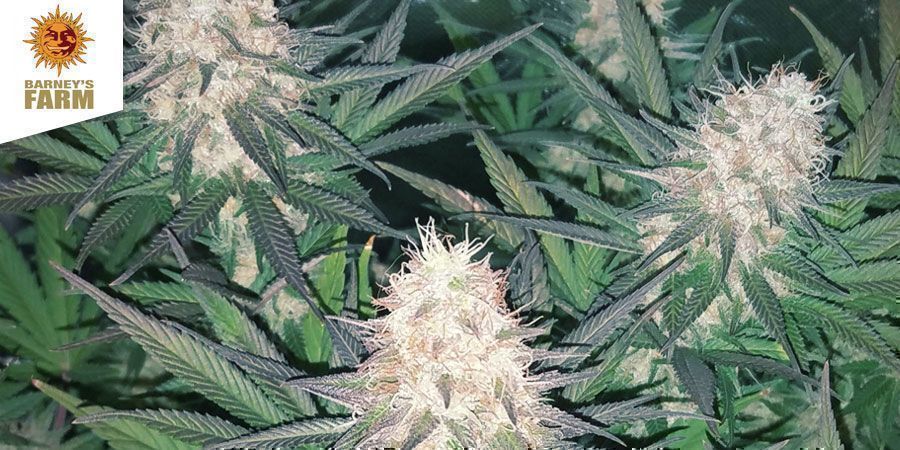 While this plant is small in stature, it packs a punch. The end result of crossing Big Buddha Cheese x Blueberry, Blueberry Cheese is yet another award-winning indica-dominant titan. Its beauty, cheesy aroma, and rich taste are all sure to plaster a smile on the face of growers and smokers alike. Containing 20% THC, it offers a wavy, intense high with relaxing and sleep-promoting effects.
Blueberry Cheese has a brief 50–60-day flowering period; even the nights you're smoking will feel longer than the weeks you're growing. Note that it might be worth investing in some odour neutralisation if you choose to grow her—she gets super smelly!
3. CHEESE FEMINIZED (GREENHOUSE SEEDS)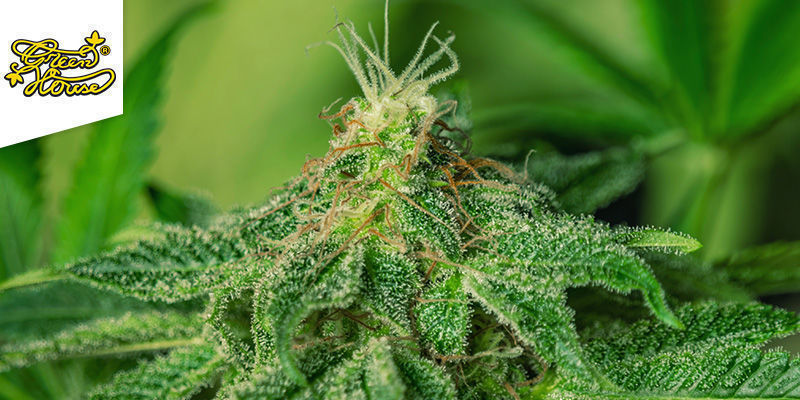 Another feminized variation on the classic Cheese, courtesy of Greenhouse Seeds, this is one seriously skunky treat. Cheese has won numerous awards (including the High Times Cannabis Cup), and for good reason. With strong skunky hints of pine and Parmesan cheese, this strain is truly designed to be savoured.
Expect these 18.5% THC buds to deliver a soothing high that is best enjoyed while laid out on the sofa. Impressive yields of 800g/m² indoors and 800g/plant outdoors will be ready to harvest in around 8 weeks, so impatient growers will find a lot to love here.
4. BLUE CHEESE FEMINIZED (ROYAL QUEEN SEEDS)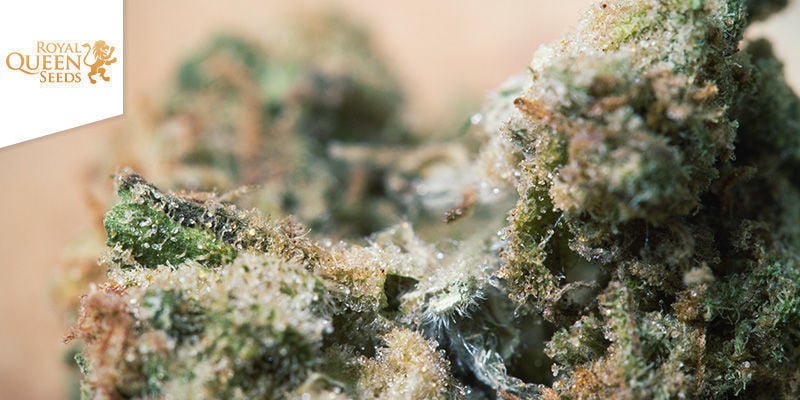 Royal Queen Seeds' Blue Cheese is the descendant of the beloved original Cheese and Oregon Blueberry Blend. The end result is an indica-dominant strain that offers not only a strong, musky aroma, but sweet tones as well. These are mirrored in the flavour, which many find to be rich, complex, and skunky.
She combines indica-leaning genetics with 19% THC, providing a hard-hitting full-body high. Make some time for yourself to enjoy this one. Like the others, Blue Cheese has a short flowering period of 7–8 weeks (and respectable yields to boot), meaning you can enjoy that cheesy skunk sooner than you'd think.
5. BIG BUDDHA CHEESE FEMINIZED (BIG BUDDHA SEEDS)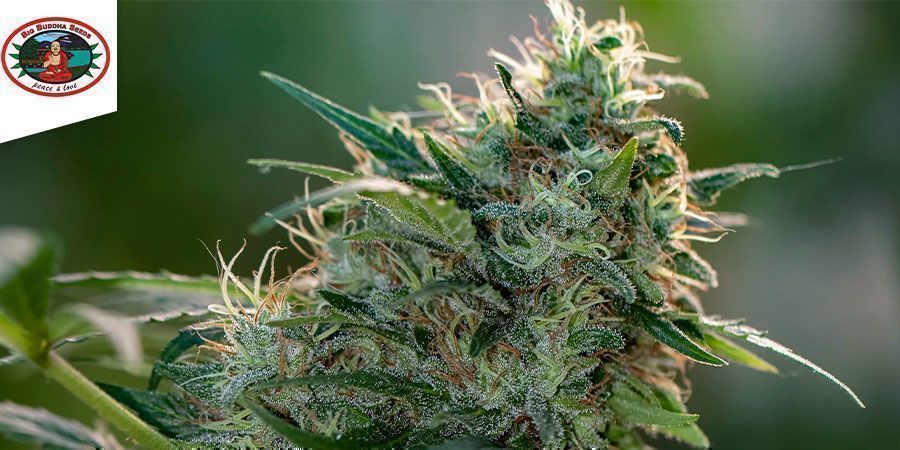 Big Buddha Cheese properly caps off our featured feminized strains. This is a hugely popular indica-dominant strain in the UK, derived from some impressive parentage. Specifically, it's the result of crossing Cheese with an Afghan indica specimen.
Radiating distinct flavours, she produces dense and hearty buds that are ready after a 7–9-week flowering period. With an average THC content of 15%, these buds provide a high that's not as overbearing as some of the others featured here. In other words, there are no couch-locking vibes with Big Buddha Cheese. Instead, enjoy gentle wave after wave of euphoria.
AUTOFLOWERING CHEESE STRAINS
Much like the feminized strains, autoflowering plants are a popular option for budding growers. While usually shorter in stature and quicker to cultivate, they tend to offer less in the arenas of yield and potency. Still, they require very little maintenance, and are robust and resilient in most environments.
6. CRITICAL CHEESE AUTOMATIC (ZAMNESIA SEEDS)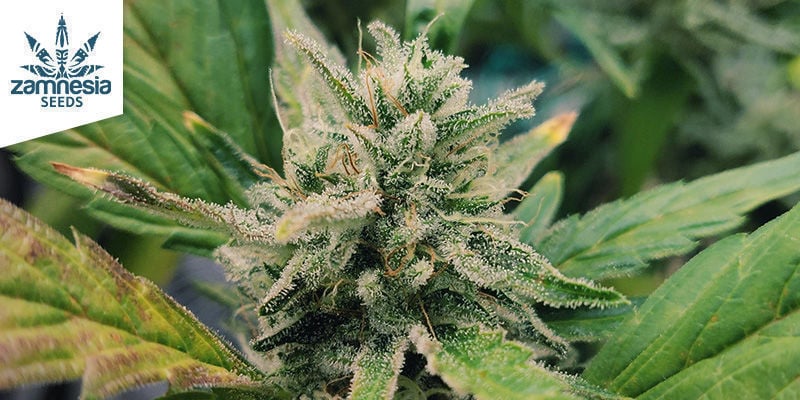 Zamnesia took everything you know and love about Critical and Cheese, and crossed it with ruderalis to make for an exceptional autoflowering sensation. This easy-to-grow, and even easier-to-smoke, treasure was aptly named Critical Cheese Automatic.
As an autoflowering variety, she is robust and suitable to grow in a variety of different climates. She boasts skunky flavours and pungent aromas, although her 14% THC content makes her one of the more subtle hitters here. Still, the high is relaxing and definitely perceptible. Taking just 10 weeks to move from seed to harvest, you'll be enjoying your Critical Cheese Automatic in next to no time.
7. SWEET CHEESE AUTOMATIC (SWEET SEEDS)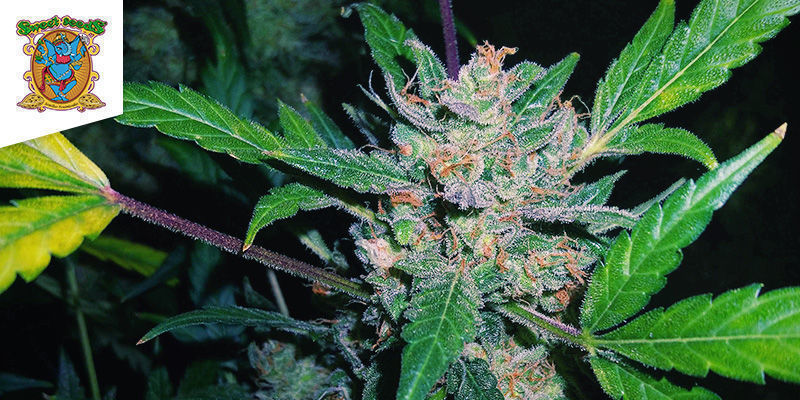 This strain is strong-smelling and tasting, but in the best way! A perfect blend of ruderalis, indica, and sativa genetics, Sweet Cheese Automatic is an easy-to-grow strain for casual smokers. She's a beautiful plant, growing tall and taking just 8 weeks to reach harvest from germination. Come harvest, you'll be impressed by some hearty yields of big buds. These buds offer around 17–18% THC, giving rise to a cerebral high with euphoric and stimulating properties.
With the aroma she produces, she may not be the best strain to grow if you need to be discreet. That same aroma makes her a pleasure to smoke, though, and the taste amplifies that enjoyment tenfold.
8. ROYAL CHEESE AUTOMATIC (ROYAL QUEEN SEEDS)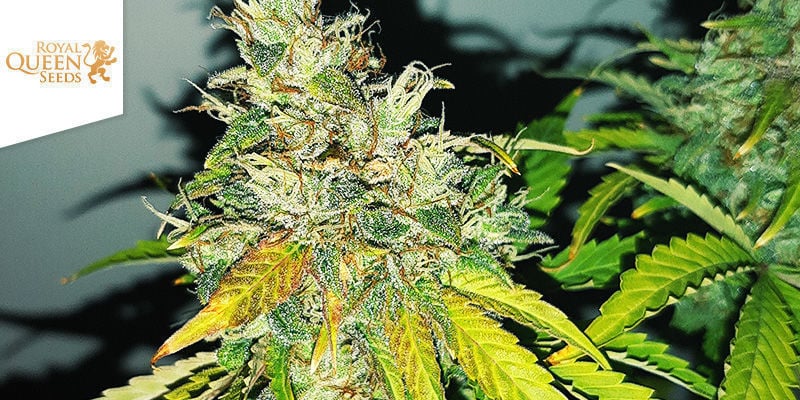 This second offering from Royal Queen Seeds comes in the form of Royal Cheese Automatic. These plants exude a pungent, spicy, and overall cheesy aroma, and reach up to 120cm in height. Besides its attention-grabbing smell, this strain is perfect for home growing projects given its reliability, speed, and low-maintenance nature.
At the end of her 10-week total life cycle, you'll be rewarded with a decent yield of tight buds that offer a gentle, soothing high. Containing mostly indica genetics, you'll find yourself in a relaxed, meditative state. Her uplifting energy is great to harness whenever you need a little pick-me-up.
9. PURPLE STILTON (AUTO SEEDS)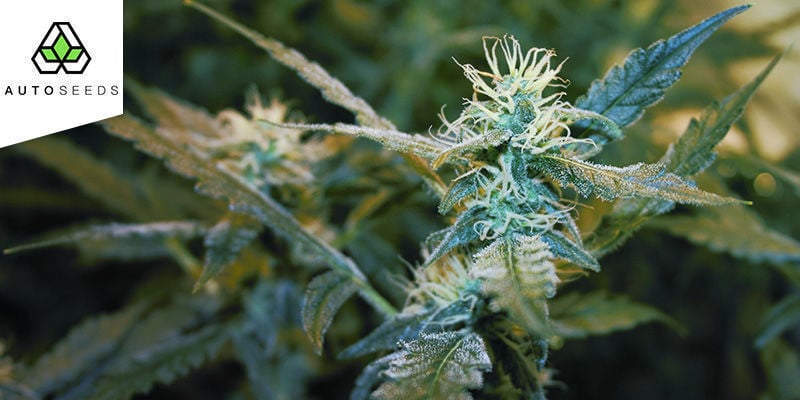 We can't thank Auto Seeds enough for contributing Purple Stilton to our list of offerings. This strain is the result of crossbreeding Purple 1, Blue Cheese, and Auto 1. She takes the finer points from her parentage and, despite famous genetics, stands on her own.
Super easy to grow, both indoors and out, Purple Stilton takes around 60–80 days to flourish fully before harvest. This compact plant delivers some substantial returns that have made it a hugely popular specimen to grow at home. Combining 15–18% THC with 2% CBD and indica-dominant genetics, tokes of Purple Stilton will lead to a stoney high after a quick euphoric hit.
10. CHEESE AUTO (EXPERT SEEDS)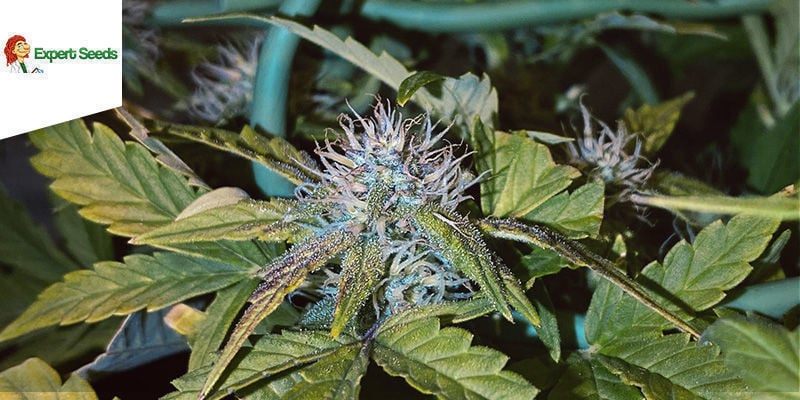 This reliable variety combines the essence of Cheese with the robustness of ruderalis. By crossing classic Cheese genetics stemming from the UK with Godfather Lowryder, breeders over at Expert Seeds created a fast-growing cultivar perfect for stealthy operations. Cheese Auto maintains those signature Cheese flavours and scents while vastly decreasing the time it takes to taste your harvest. Watch your plants surge from seed to harvest in just 9–10 weeks. Prepare to harvest 400–450g/m² from indoor plants, and up to 100g/plant from outdoor crops.
CHEESE, CHEESE, AND MORE CHEESE: IT'S TIME TO GET GROWING!
So, there you have it! Has one of these strains caught your eye? Maybe more than one? It's hard to condense such a varied range of Cheese strains into a top 10 list, but there's no doubt that this once-humble cultivar has risen to superstar status. Rest assured, we have only scratched the surface on what's out there. Just make sure you're prepared for big flavours and show-stopping aromas!