Blog

4 min
What Are Sublingual Cannabis Strips, And How Do They Work?
4 min
Sublingual strips add something unique to the cannabis consumption game. An easy alternative to smoking, vaping, and edibles, strips are ideal for those on the move and those seeking max discretion. But do sublingual strips offer the same kind of potency as other methods? And just how do they work? Find out all this and more.
Nowadays, cannabis use is becoming ever more convenient and accessible. While smoking, vaping, and edibles will always have a place in the cannabis market, one product that's seen a considerable rise in popularity is sublingual cannabis strips. But what are they? How do they work? And what can you expect after taking one? Join us as we take a deep dive into everything you need to know about sublingual cannabis strips.
What are sublingual cannabis strips?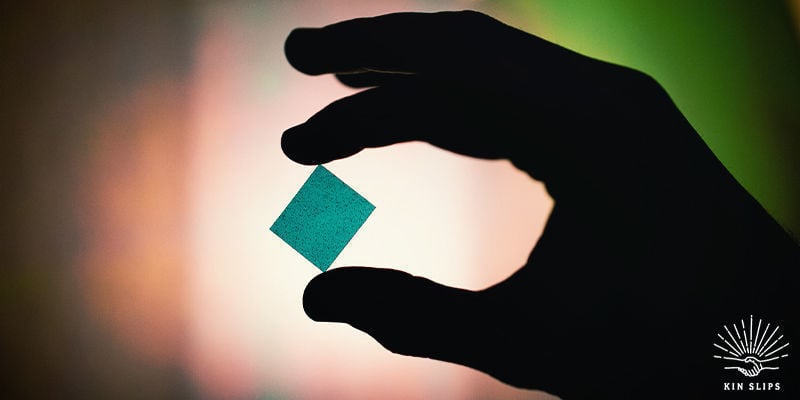 Similar in appearance to mint strips used to promote fresh breath, sublingual cannabis strips are thin, edible sheets containing a specific dose of THC with added flavouring. Typically, each strip offers around 10mg of THC, which is certainly enough to generate a good buzz. However, sublingual strips can also come in CBD-rich varieties, making this a viable consumption method for all manner of cannabis users.
How do sublingual strips work?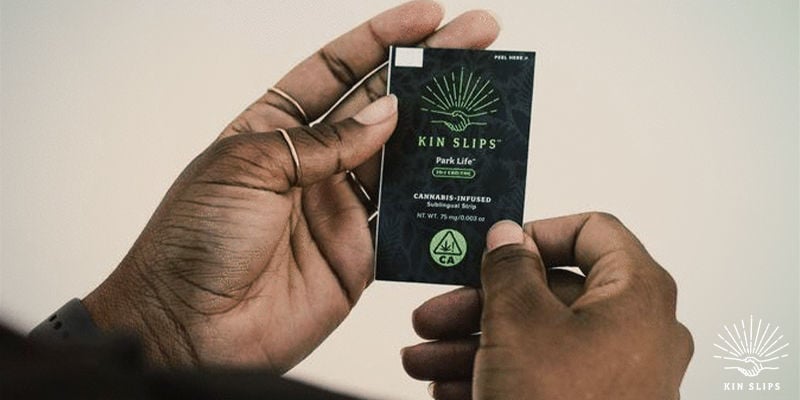 Whether it's THC tinctures or CBD oil droppers, cannabis users are certainly no strangers to sublingual administration. As a proven method of absorption, doctors even prescribe sublingual medicines. But how does it work?
Without getting too deep into the science, the soft tissue underneath the tongue acts as the gateway to sublingual absorption. Known as the oral mucosa, this area is made up of thin skin covering a bed of capillaries and epithelial cells. Once a given substance diffuses through this area, it reaches systemic circulation, and much faster than through oral means. As THC is a lipophilic compound, it can be easily absorbed by the oral mucosa and make its way to the blood–brain barrier, eventually binding to CB1 receptors and producing a high.
How are THC strips made?
While they're easy to use, sublingual cannabis strips can be tricky to reproduce at home. Produced from a cocktail of flavourings, gums, additives, and other agents, as well as a liquid THC or CBD extract, the process of making sublingual strips requires precise measurements and appropriate equipment, both of which can be a little complicated for a home project.
But that's not to say that it can't be done. It's just a case of sourcing the right ingredients and following the necessary processes. However, this might be a more appropriate option for experienced users; dialling in potency can be difficult for anyone, but beginners are much more sensitive to THC level. For the sake of ease, it's worth finding a reliable seller of THC strips, or CBD strips for that matter, to avoid overdoing it.
What are the benefits of using sublingual cannabis strips?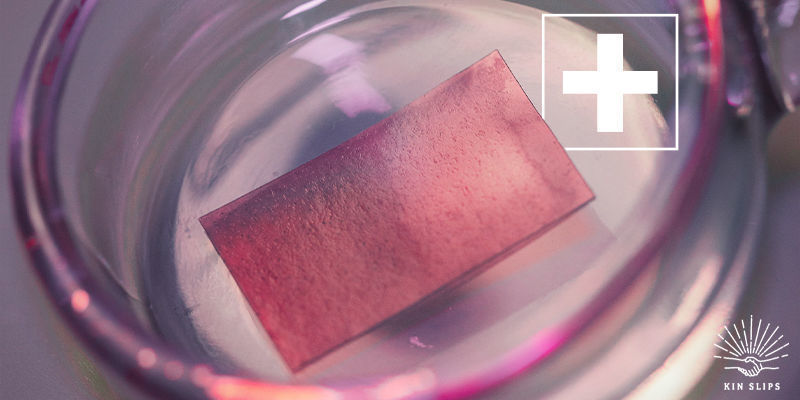 Cannabis users today are always on the lookout for more accessible, safe, and discreet methods of intake. By simply placing a sublingual THC strip under the tongue, users have easy and unprecedented access to cannabinoids, especially compared to rolling and sparking up a joint or preparing a vaporizer or bong. However, that's not to say that these methods are obsolete; far from it! But it's nice to have other options when it comes to enjoying everything cannabis has to offer, and sublingual strips provide this and so many other benefits.
Ease of use
A major benefit of sublingual cannabis strips is just how easy they are to use. The store-bought ones come in a slim container that allows users to remove a single strip to place under their tongue, before closing the lid and putting the container back in their pocket. With no grinders, lighters, or papers involved, it's convenience at its finest. This means users can travel light and still get a buzz once they've reached their destination.
No more mess
How many times have you accidentally spilt a tincture bottle, dropped your weed, or knocked over a bong? This might sound like an infrequent occurrence, but it does happen! With sublingual strips, everything is kept safe inside a handy container, so you can enjoy your cannabis without any fear of a messy predicament.
Fast acting
As they're absorbed almost immediately, sublingual cannabis strips reach the bloodstream and penetrate the blood–brain barrier in a matter of minutes. This means you can expect to feel the effects of THC very soon after letting the strip dissolve. It's much, much faster compared to taking edibles, as sublingual THC bypasses the digestive system and avoids the so-called "first pass effect".
Manageable effects
Commercially produced sublingual weed strips will contain a specific dose of THC, CBD, or other cannabinoids per sheet. And while the effects have a faster onset than edibles, the high is also more manageable and not as long-lasting as an edibles experience. Take just one strip, sit back, and you're done.
Discretion
As they're made to look like regular mint or cinnamon strips, taking THC strips needn't be a conspicuous affair. No one will turn their nose up at you if you pop a strip on the bus, especially since it doesn't have the obvious weed aroma or appearance.
Will sublingual cannabis strips get you high?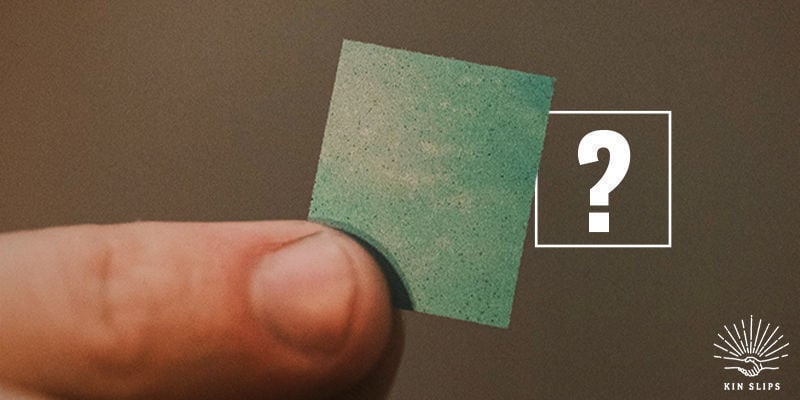 As you can probably tell by now, very much like THC tinctures or edibles, it's entirely possible to get high from sublingual cannabis strips. However, those looking for non-intoxicating alternatives will find strips imbued with cannabinoids such as CBD and CBDV. So no matter what you want to get out of your sublingual experience, it's never been easier to find a product to suit your needs.
How long does it take to feel the effects of weed strips?
We've already mentioned that sublingual strips are a fast-acting intake method, but just how fast are we talking? Upon letting a THC strip dissolve under your tongue, you can expect to begin feeling effects in about 15 minutes, with the high peaking at around 30 minutes to one hour. In total, the experience will last about 2–3 hours, which is more akin to the duration of smoking weed than ingesting it. With edibles, effects can last up to around 8 hours, which many users look to avoid, especially during the daytime. No such issues with sublingual strips!
Are sublingual cannabis strips safe to use?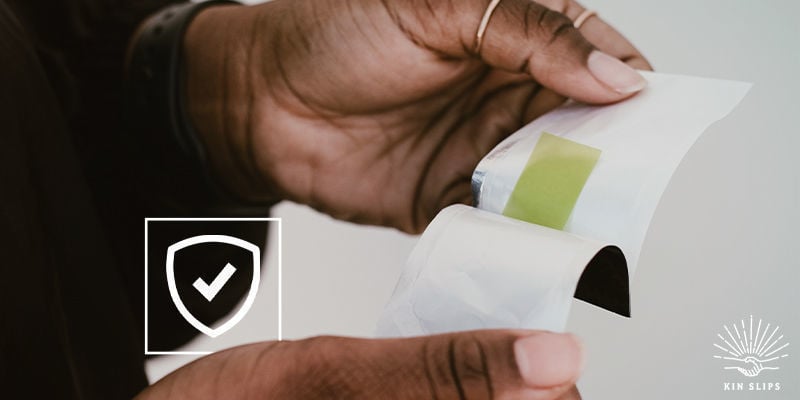 As long as they've been produced by a reputable manufacturer, sublingual cannabis strips are perfectly safe to use. These products should contain clear information regarding THC content and dosing on the packaging. Of course, if looking to buy sublingual strips through non-commercial means, you risk taking something that could contain various other ingredients. For this reason, we recommend sticking with proven companies, or making your own THC strips using high-quality ingredients and reliable practices.
Are THC strips legal?
We couldn't discuss the safety of sublingual strips without mentioning their nebulous legal status. The topic is a bit of a grey area, as different countries, and jurisdictions within them, have different rules when it comes to cannabis. So it's always best to err on the side of caution and carry out the appropriate research before placing an order or producing your own sublingual strips. A little bit of due diligence in the beginning will definitely save you hassle in the long run.
Try some THC strips for yourself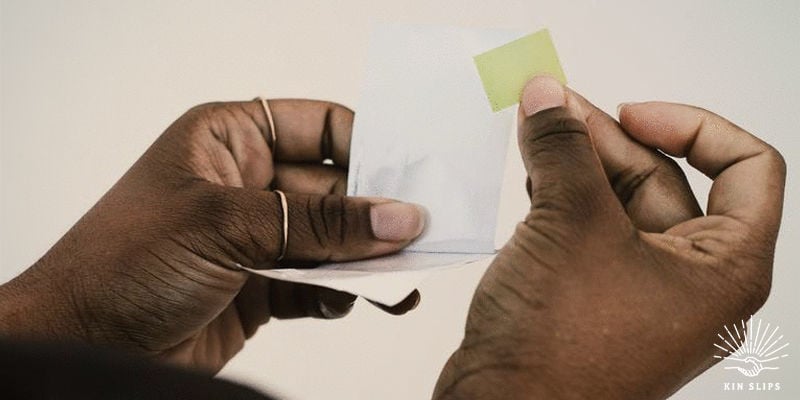 Now that you've been given the rundown on all things related to sublingual strips, all that's left to do is try them yourself. Cannabis strips provide a great alternative to smoking, vaping, or eating your weed. And while they might not replace the ritual of a social smoke, there's definitely a place for sublingual strips, especially among those seeking a fast, discreet, and manageable high. Perfect for when you require near-instant relaxation, nothing comes close to the ease of THC strips.