Blog
7 min
New Cannabis Strains From RQS Are Raising The Bar In 2021
7 min
As cannabis legalization spreads further, weed growers and geneticists have been working harder than ever to offer the most potent and high-quality strains possible. The breeders at RQS have been tireless in their efforts, and have kicked off 2021 with a fantastic showcase of new feminized, autoflowering, and CBD strains to prove it.
Over the years, Royal Queen Seeds has stopped at nothing to offer the latest and best cannabis genetics, and that hasn't changed in 2021. Geneticists, growers, and the rest of their all-star team have been hard at work optimising the potency and wellness-supporting properties of every strain at their disposal.
Now, after months of breeding and testing, we're proud to present their latest lineup of feminized, autoflowering, and CBD cannabis seeds.
New Feminized Cannabis Strains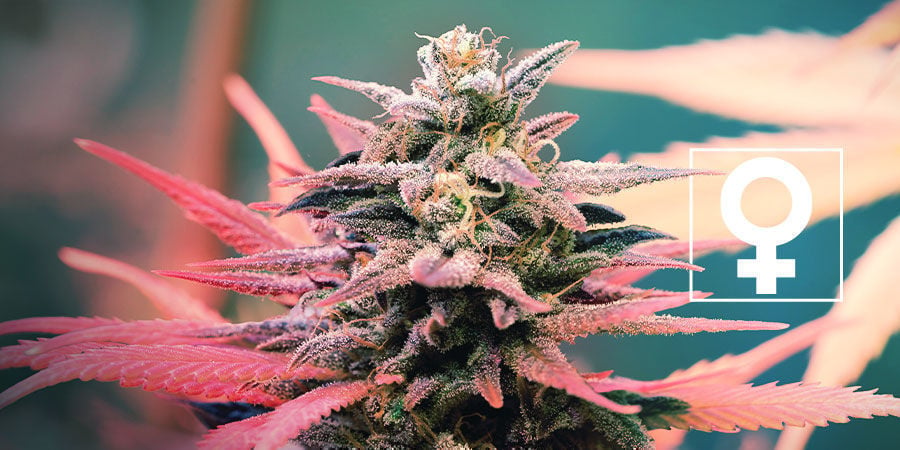 We'll start by showing off their latest feminized offerings. These come in more potent and vibrant than most RQS strains before them. Will they be new additions to your stash?
Wedding Crasher
Contrary to its usual connotation, Wedding Crasher is designed to lift the spirits of anyone that gets to enjoy it. This blend of Wedding Cake and Purple Punch not only features a delicious terpene balance, but plenty of THC as well.
Speaking of terpenes, even novice noses will detect an aroma reminiscent of grape, with a touch of vanilla. Once ground up and put in a vaporizer, you'll get to dip your taste buds into a lake of berries and sugar. The one thing sweeter about this strain than the terpenes is the mind-massaging 21% THC content. Still, the terpenes from this 55% sativa/45% indica guide the high in an uplifting and invigorating direction.
If you're ready to give it a try, plant these seeds under warm sunlight or grow lights and give them around 9–10 weeks to flower, which equates to a late-October harvest outdoors. Plants will get as tall as 200cm outdoors, while hitting a still-impressive 180cm indoors. From those plants, you'll be able to harvest up to 500g/m² indoors and 600g/plant outside.
Royal Runtz
You'll hear all sorts of artists nowadays referencing different Runtz strains, but they'll be talking about Royal Runtz soon enough. Gelato and Zkittlez came together to create a legend in this sweet sensation.
Let's get one thing out of the way first: the potency. Royal Runtz nugs are basically THC factories, able to churn out up to 27% of the cannabinoid. With a precise 50/50 balance of indica and sativa, along with a strong array of terpenes, this strain will have you absolutely blasted on the couch and flooded with ideas. You won't be able to ignore the aroma from the second you open your jar. Rather than eating a fruit salad, it'll feel like you've been shrunken down and dropped into the salad itself, with hits of sugar, fresh apple, and bananas gracing your tongue.
Thankfully, even though it's one of the most potent and in-demand strains out there, Royal Runtz isn't too difficult to grow. If you're indoors, it shouldn't take longer than 8–9 weeks to flower, and your plants will end up somewhere between 100–130cm in height, offering 450–500g/m² in turn. Outdoors, it'll take just as long to flower, although it can hit a towering 180cm in that environment, offering growers 400–450g/plant.
New Autoflowering Cannabis Strains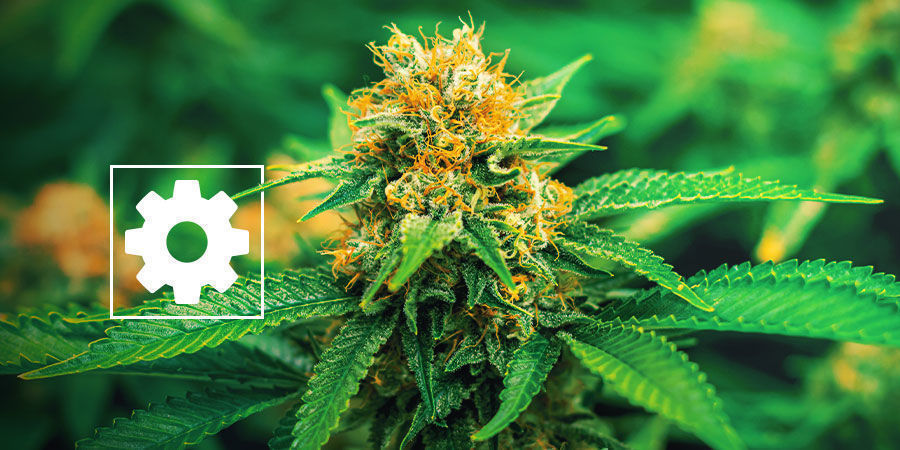 While these autoflowering strains keep it low-key in the grow-op, they are bound to make a statement at any smoking session. These strains pack just as hard of a punch, if not harder, than most feminized offerings on the market.
Mimosa Automatic
If you ever see someone spreading the rumour that autoflowering strains aren't potent, tell them about Mimosa Automatic. Give your plants just 9–10 weeks to reach harvest from germination, and you'll get around 130 grams of 21% THC nugs from each one.
It's not only potent, but true to its name, hitting the tongue with refreshing notes of orange blended with lemon and lime. Offering a playful contrast, hints of diesel wrap the whole affair in a clean yet vibrant bow. You can also thank the terpenes for allowing a clear mindset during an otherwise strong, stoning high.
Your plants will only need 10 weeks from seed to harvest, and that wait will feel even shorter when you're putting 400 grams in your harvest bucket for every square metre indoors. Mimosa Automatic thrives in mild climates, and is thankfully easy to grow whether you're experienced or not.
Purple Punch Automatic
You may have heard of this strain's esteemed namesake, but Purple Punch Automatic has plenty to offer in its own right. For starters, it tastes and smells every bit as good, hitting the mouth and nose with waves of tart berries and fresh grapes.
That's partly thanks to Old Skunk Auto as well, which breeders crossed with the original Purple Punch to give the automatic version its ruderalis genetics. Thanks to those, you can enjoy these 19% THC nugs only 10 weeks after germination.
You'll feel plenty rewarded growing this strain for two reasons: For one, you'll net an impressive 350–400g/m² of Purple Punch Automatic buds indoors, or an average of 150g/plant outdoors. Then, once you get these buds in a vape, joint, blunt, or bowl, you'll feel yourself melting into the couch and floating in mid-air at the same time. Keep these in mind when you need to relax after a day at the office or out with your plants.
Do-Si-Dos Automatic
Now, what's sweeter than a handful of delicious Do-Si-Dos cookies? Well, we think a bowlful of Do-Si-Dos Automatic comes pretty close. Fittingly enough, they crossed the original Do-Si-Dos with Cookies Auto, giving the strain its autoflowering properties along with a variety of other excellent traits.
The skunky yet sweet scent will be the first one you notice, of course, with the fascinating blend of sugar and earth dancing along your taste buds. The 20% THC content is just as sweet as the aroma, working with the terpenes to get you feeling stoned and serene in no time.
You won't have to wait too long to enjoy these buds, either—give it around 10 weeks after germination before harvesting. Plants will cap out at 120cm indoors and 140cm outdoors, which is especially impressive considering the ruderalis genetics. You'll find fittingly large yields from relatively tall plants as well, netting around 400g/m² indoors and 100–150g/plant outdoors.
Watermelon Automatic
Breaking open a jar full of Watermelon Automatic, you couldn't blame someone nearby for thinking you just broke out a fresh fruit salad.
That, of course, is thanks to a potent blend of limonene and myrcene, two delectable terpenes that fuel the soothing vibe of this strain's high. Combined with indica genetics and an impressive 20% THC content, you best believe that high will also come on quick, hard, and last for a while. Pay your dues to Lemon OG and Tropicanna Cookies for this prestigious profile, and thank them for Watermelon Auto's quick growth and generous yields while you're at it.
To be more specific, once your indoor-grown plants germinate, they'll only need 8–9 weeks to reach 110cm tall and yield 500g/m² in ideal conditions. It'll take the same amount of time outdoors, where they'll reach 120cm and offer 100 grams each.
Sherbet Queen Automatic
When you pick up Sherbet Queen Automatic, you may just be expecting a quicker-growing yet less potent version of the original. However, while the first quality is true, and the THC levels are indeed slightly lower, the terpene balance this strain offers ensures it hits just as hard. Adding to the experience, these buds offer the sort of sweet aroma and flavour you'd only expect in a candy shop, along with a kiss of fruit that pairs perfectly.
As with the other autoflowers on this list, this strain defies the stereotype of autoflowers as strains for beginners. In a joint maneuver with the terpenes, the 20% THC content in these buds will have you slumped and cosy with the snap of a finger.
While you'll enjoy the nap, it won't feel like you had to work too hard for your reward; Sherbet Queen Automatic grows with little hassle and only takes 8–9 weeks from germination to be ready for harvest. In that wonderful moment, you'll rake in 325–425g/m² from 70–100cm-tall plants indoors. Outdoors, you can look forward to 150g/plant from specimens reaching 90–120cm in height.
New CBD Cannabis Strains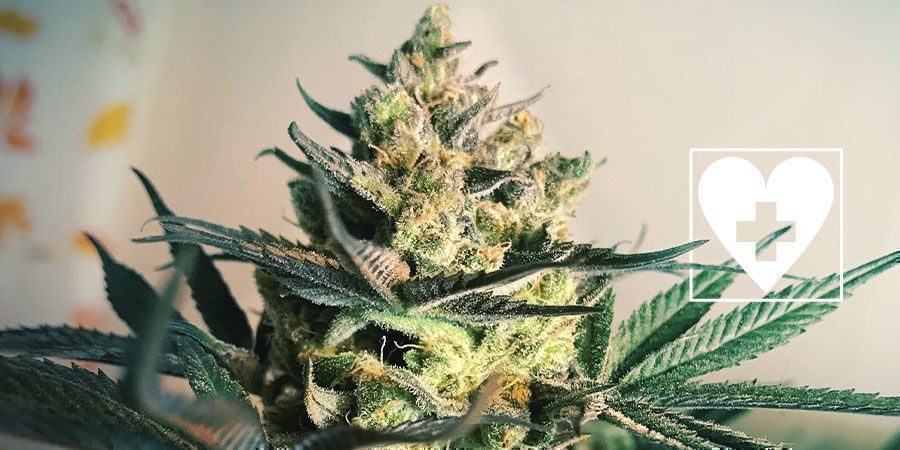 Some strains aren't meant to get you high, and instead offer more clear-headed and soothing effects. Aside from containing high levels of CBD, the following strains feature industry-leading levels of other non-psychotropic cannabinoids.
Royal CBDV Automatic
Unlike the strains we've discussed so far, this one isn't bred to get you high. Rather, Royal CBDV Automatic was bred to soothe you, containing higher amounts of its namesake cannabinoid than practically any other before it.
To be specific, this strain contains 5% cannabidivarin, 5% CBD, and around 0.3% THC. It won't have a psychotropic effect, of course, but it'll offer a pleasant clear-headed sensation and a hit of energy, perfect for focusing on daily tasks or important assignments. The terpenes enforce this effect as well, brushing the tongue with savoury umami notes in the process.
What parent strains do we have to thank for this fine balance? Look no further than Solomatic CBD and the famous Durban Poison. You'll only have to wait around 8 weeks for this low-profile grower to be harvest-ready. Considering this plant will cap out at around 80cm indoors and 100cm outdoors, it delivers an impressive haul of 450g/m² and 150g/plant respectively.
Royal CBG Automatic
Featuring another less-known cannabinoid, Royal CBG Automatic can help you find your centre without throwing off your ability to function. Before you start to notice the effects the terpenes offer, however, they'll make a fine first impression with a subtly sweet contrast of earth and vanilla notes.
Reflect on the flavour profile for a bit, and you'll soon notice the sativa-dominant genetics subtly elevating your mood and soothing your body. You won't be any less functional or aware, though, as it only contains 0.09% THC, balanced out by 6–8% CBG and around the same amount of CBD.
Royal CBG Automatic reaches up to 90cm indoors and 100cm outdoors, producing a maximum yield of 450g/m² and 150g/plant respectively. Either way, give it around 9–10 weeks after germination to be ready for harvest.
Try Out New RQS Cannabis Strains at Zamnesia!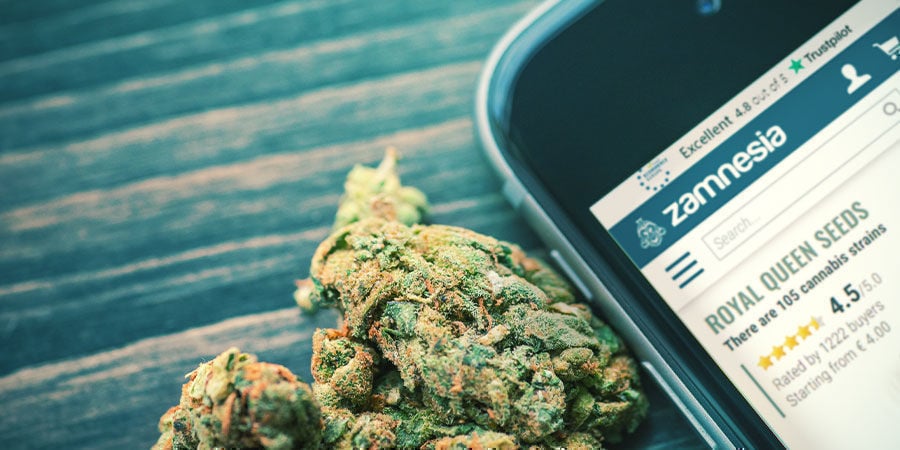 Really, you're going to have a good time with any of the strains listed here, and we encourage you to try them all! Some will get you incredibly high, while others will just keep you level. What they all share in common, however, is the fact that they're the best at what they were bred to be. Whatever you pick up, we hope you have a wonderful growing season with these new offerings from RQS.