Blog

4 min
How To Store Magic Mushrooms & Truffles
4 min
In this article, we look at a variety of ways to store both fresh and dried magic mushrooms and truffles. Some methods are great for short-term storage, while others should keep your mushrooms potent indefinitely!
There are very few things more exhilarating than harvesting your first flush of magic mushrooms or truffles. To see the fruits of your labour finally pay off is a satisfying feeling, and it gives you a much more personal relationship with the substance that will be taking you on your psychedelic journey. However, you are not out of the woods yet.
Storing your magic mushrooms and truffles can be a tricky business if you don't know how to do it properly. It is very easy to damage them, diminishing their alkaloid content and leaving them prone to decomposition. For this reason, knowing how to safely and securely store your shrooms and truffles is a must for any budding psychonaut.
The importance of storing magic mushrooms and truffles correctly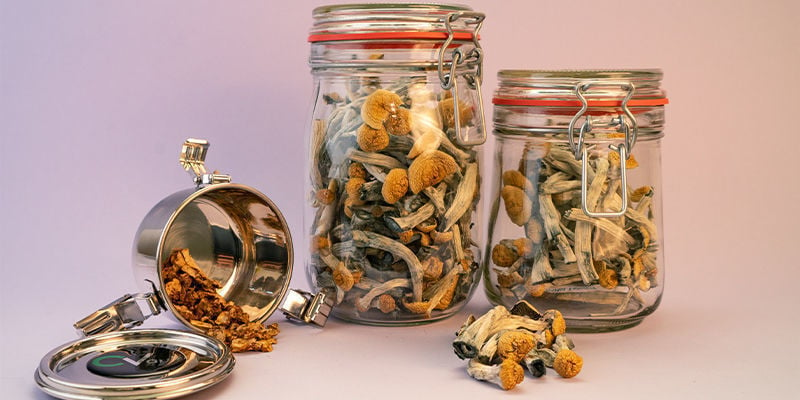 If you don't store magic mushrooms or truffles correctly, they will go off fast. And once they're gone, there's no bringing them back.
Fresh shrooms and truffles will go off almost immediately if left in normal conditions. And dried ones need a fair amount of care too, if they're to be stored for any significant amount of time.
If you want to store mushrooms or truffles for a long time, then they must be dried. This is especially true of mushrooms. As truffles contain much less water, they can survive longer when fresh.
How to store fresh magic truffles or mushrooms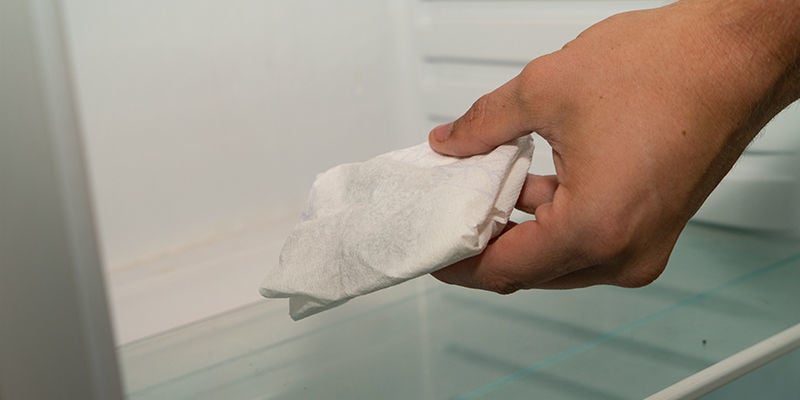 Storing fresh mushrooms and truffles may sound like a tall order, but it needn't be. While you may hear many suggestions and recommendations on how to do it, it really is an easy task. For fresh, unopened truffles, they can be stored in a refrigerator for up to 2 months. Although once you've opened them, they should be consumed within two days. However, if you're looking to dry them for use later on, they can be saved for at least one year after drying.
Mushrooms are slightly different in that, freshly harvested, they can only be stored for a few days in a refrigerator. If thoroughly dried, they too can be kept for about a year. So just make sure to store your mushrooms and truffles the right way, and they'll be around for quite some time.
If you need to store fresh mushrooms, do so in a paper towel or dishcloth. And don't pack them too tightly. Mould and rot can set in very easily.
Storing liberty caps (Psilocybe semilanceata)
Liberty caps, perhaps the species you're most likely to find wild in Europe, should be dried almost immediately.
They contain nematodes (which look like little white worms or maggots). Though totally harmless if dried, nematodes on freshly picked specimens will quickly work to devour the mushrooms if left to sit.
Long story short: do not try to store liberty caps fresh—just dry them as quickly as possible.
How to store magic mushrooms and truffles long term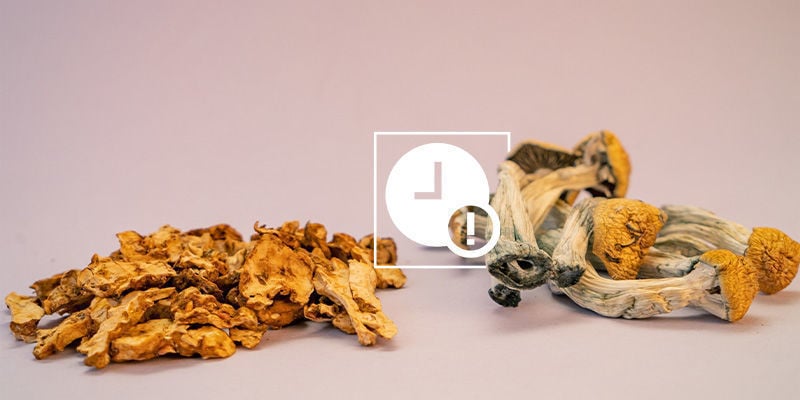 If you intend to keep magic mushrooms or truffles for any significant period of time, then they must be properly dried and stored. Here's how to do that.
Preparing magic mushrooms and truffles for storage
If they're not totally dry, they're not going to last. And by totally dry we mean brittle and "cracker dry". Any moisture will cause them to degrade. They might not go rotten, but the psilocybin will break down, and you'll be disappointed when you go to eat them and discover nothing happens.
So make sure you know how to dry your mushrooms or truffles.
Storing shrooms and truffles in airtight containers or ziplock bags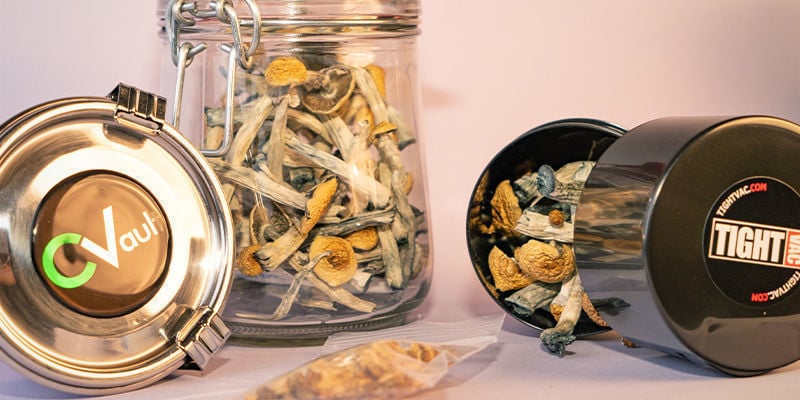 Ziplock bags and airtight containers offer reliable and easy storage solutions for dried magic mushrooms and truffles.
Ziplock bags are probably the worst option, as they tend to not be entirely airtight, and it's likely that moisture will find a way in over time. For the short–medium term, though, they work well enough, and can be assisted by some silica gel.
Airtight containers, such as jars, or curing solutions like CVaults or Tightvacs, work very well indeed. These tend to be securely airtight and will keep the moisture out! Once again, add some silica gel to absorb any moisture that may get trapped in there, or that may remain in the shrooms or truffles.
Whichever of these methods you opt for, keep them in a cool, dark place. Heat and light destroy psilocybin too.
Vacuum sealing magic mushrooms and truffles
This is the option most guaranteed to keep your dried shrooms and truffles safe for a long time. Vacuum sealing removes all air and hermetically seals your shrooms. If they're properly dried, they'll definitely remain that way until you open them.
In many cases, this method might be overkill. Only use it if you think you'll be storing them for a very long time, or if you have a huge amount to look after. A couple of grams left over probably doesn't warrant such a method.
Also, bear in mind that you can't open and close vacuum-sealed shrooms. Once you pierce the plastic, you'll need a new storage solution. Nevertheless, this is a great long-term storage option.
Can you freeze magic mushrooms or truffles?
You can, and it does work as a storage method. However, unless they're 100% dry, you run the risk of destroying their potency by freezing them.
We'd only recommend this if you can be certain that your mushrooms or truffles are dry enough; for instance, if you have used a food dehydrator. If you just hung them beside a fan, we'd opt for another option.
Storing magic mushrooms and truffles as blue honey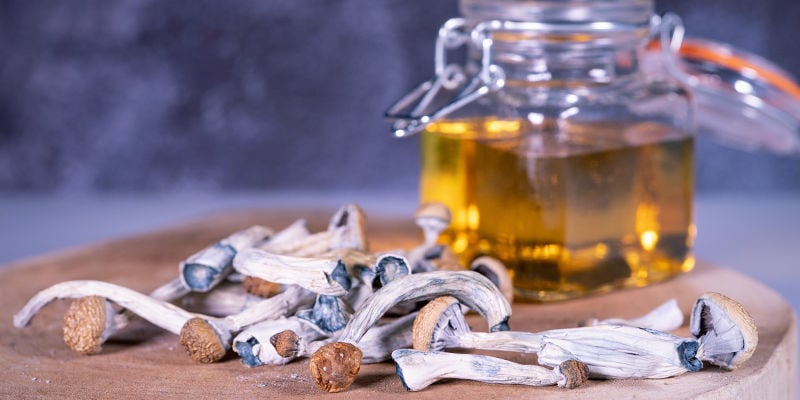 Alternatively, you can make blue honey with magic mushrooms and truffles. This method preserves shrooms indefinitely, and creates a tasty, psychedelic treat.
To make blue honey, grind your shrooms or truffles as finely as possible. Then, mix them with honey. Over time, the psilocybin from the mushrooms will infuse into the honey. It can then be put in tea, on toast, or eaten from a spoon.
This is genuinely a great storage method. The main downside is that you're somewhat limited in how you are able to consume your shrooms once they're mixed with honey.
How long do dried magic mushrooms and truffles last?
If dried and stored correctly, they should last for a long time. Certain methods will, in time, let moisture in, which will eventually degrade your fungi. But, in theory, storage methods such as vacuum sealing should allow you to store mushrooms and truffles indefinitely.
Storing magic mushrooms and truffles: drying is key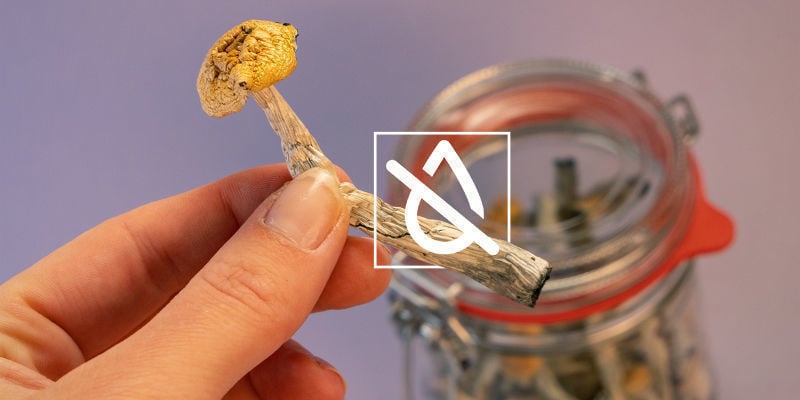 Unless you're only storing them for a very short amount of time, drying your truffles and mushrooms properly is the key to preserving them—moisture will destroy them.
However, if you've managed to dry them properly, the above methods should keep your mushrooms or truffles good until you're ready to enjoy them.