Blog

3 min
Germany And Austria: Legal Cannabis Situation In 2023
3 min
Cannabis laws are set to relax in Germany, which is good news for recreational users. However, things are a bit more complex than they may first appear. Here, we look at current and future cannabis legislation in Germany and Austria.
Germany recently announced that it would fully legalize the sale of cannabis, and then performed a partial U-turn. In Austria, cannabis remains illegal, but is often tolerated.
In this article, we explore the legal status of THC and CBD cannabis in Germany and Austria.
The status of cannabis in Germany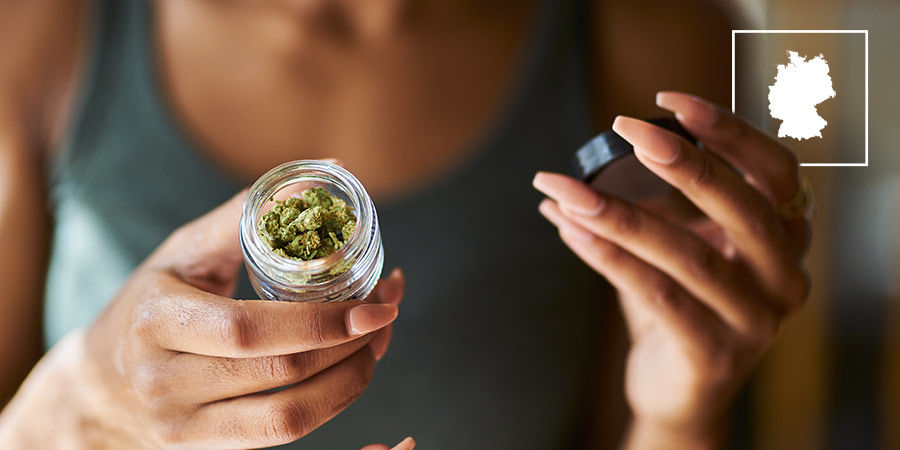 Currently, cannabis containing more than 0.2% THC is illegal in Germany. As such, CBD products are allowed, but only if they contain negligible levels of THC. The only exception to this rule is for medical use. For seriously ill patients, with certain approved conditions, it is possible for doctors to prescribe THC-rich cannabis.
All other forms of THC-containing cannabis are illegal. Whether you buy flower, or grow it yourself, this is against German law. What's more, it's even illegal to purchase cannabis seeds in Germany. While the seeds are not technically illegal, it is illegal to purchase them with the intention of growing them, and the German legal system assumes, by default, that buyers intend to grow them.
The good news is that it is still possible to order cannabis seeds online, and customers rarely run into problems. There have been cases where the police have seized seeds in the post, but the buyers have not gone on to be prosecuted.
Depending on where you are in Germany, you are likely to encounter different reactions to consuming cannabis. In Berlin, attitudes are usually relaxed, and you can often get away with smoking publicly, even in particular bars, without running into trouble. That being said, it is still technically illegal, and while the police will often turn a blind eye, they don't have to. In the rest of Germany, attitudes vary but tend to be more strict.
If you are caught with cannabis in Germany:
You cannot not be prosecuted if you have under 10 grams.
You might not be prosecuted if you have under 15 grams.
You must be prosecuted if you have over 15 grams.
If you are driving, cycling, or around children, you can be prosecuted for possessing any amount of cannabis.
Has Germany announced a plan to legalize cannabis?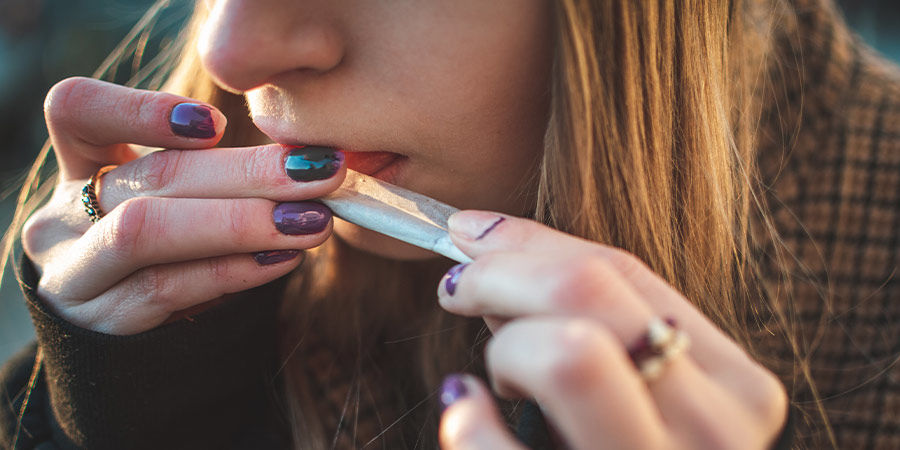 Things are changing, though! The new German coalition has set out plans to legalize recreational cannabis in Germany, thereby no longer considering the drug a narcotic. Initially, the intention was to fully legalize it so that it could be sold in dispensaries, like in parts of the US. However, these plans have been stripped back, and now, cannabis clubs—operating in a similar way to those in Barcelona, Spain—will be established.
The current plan is described as a "two-pillar" plan. First, and fairly quickly, member-only cannabis social clubs (CSCs) will be allowed to form. These establishments will be permitted to grow up to three plants per member and sell up to 50 grams of cannabis flower a month (to each member). Each club will be limited to 500 members. This plan is in place to allow people to use cannabis recreationally while trying to stop Germany from becoming a cannabis tourism hotspot. These laws should be in place by the end of 2023.
The second pillar, which as of yet does not have a date, intends to fully legalize cannabis for sale in shops, to anyone over the age of 18. The reason that this has been delayed is to allow the German government to oversee and manage the process from production to sale, rather than rapidly opening up the market. Trials of this model will begin earlier in certain regions in Germany.
How big is the German cannabis market?
By 2028, it is estimated that the German medical cannabis market will be worth 7.7 billion euros. If and when cannabis becomes fully legal in Germany, it will probably be the biggest cannabis market in Europe.
In 2023, the illicit German cannabis market is estimated to be worth around 14.9 billion dollars—making it a pretty lucrative industry.
The status of cannabis in Austria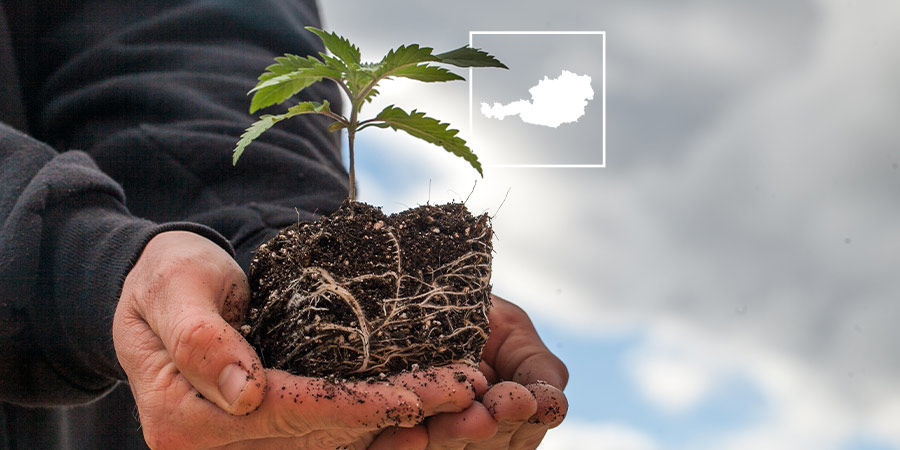 Technically, recreational cannabis containing over 0.3% THC is illegal in Austria. In practice, though, the law tends to be more relaxed. If you're caught with a personal amount, under 10 grams, punishment is usually very minimal, if there is any punishment at all. In most cases, personal use offences usually involve the "offender" being passed on to the health services, rather than facing legal prosecution.
Still, it is legally possible for people caught with even a small amount of cannabis to be fined or even jailed for up to six months. Those caught with amounts deemed to imply trafficking and sale face significantly harsher penalties.
Interestingly, it is legal to grow up to three cannabis plants per adult in Austria, so long as they contain less than 0.3% THC. This means you can grow male plants, female plants that you cull once they flower, or CBD-rich cannabis plants.
Generally, as long as use is discreet and deemed to be personal, the police will not actively pursue cannabis-related crime in Austria.
Is it legal to smoke CBD in Austria?
Yes. CBD—or cannabis products containing less than 0.3% THC—are legal in Austria. This includes oil and flowers.
However, it is not legal to sell CBD-infused food in Austria. Therefore, products such as CBD gummies are not legal.
What does the future hold regarding cannabis' legal status in Germany and Austria?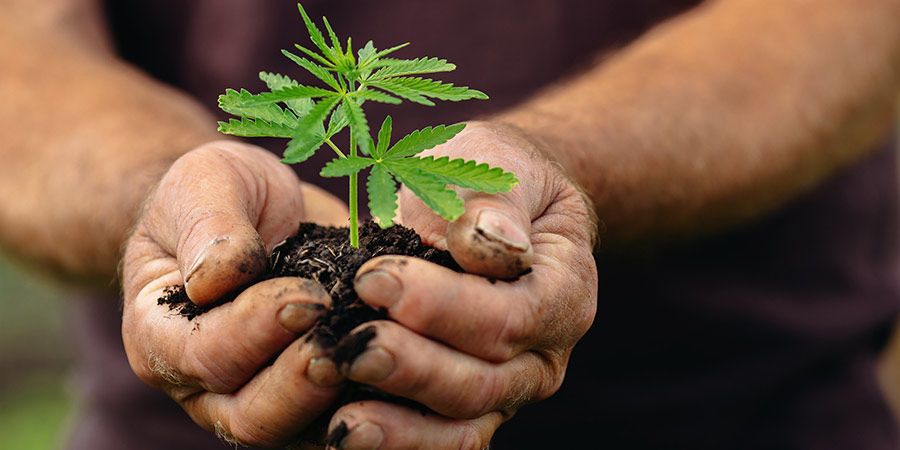 For Germans, at least, the cannabis-related future is bright! For Austrians, the situation appears set to stay as it is for at least the foreseeable future. But who knows—if decriminalisation of cannabis is a success in Germany, it may well spread across Europe.