Introducing New F1 Hybrid Cannabis Seeds By Royal Queen Seeds
6 min
F1 hybrid seeds from Royal Queen Seeds are set to take the cannabis community by storm. By harnessing pure genetics, F1 seeds provide a uniform, stable, and productive growing experience that results in highly potent buds bursting with flavour. Ideal for all levels of expertise, get acquainted with the top F1 seeds now.
Just when you think you've seen it all in the cannabis seed world, every once in a while, something comes along that's sure to be a real game changer. From the team at Royal Queen Seeds come the first true F1 hybrid seeds. We're here to give you the lowdown on what makes these seeds so special, and what it means for you, your grow-op, and, most importantly, how you enjoy your cannabis.
F1 hybrids: More THC and bigger yields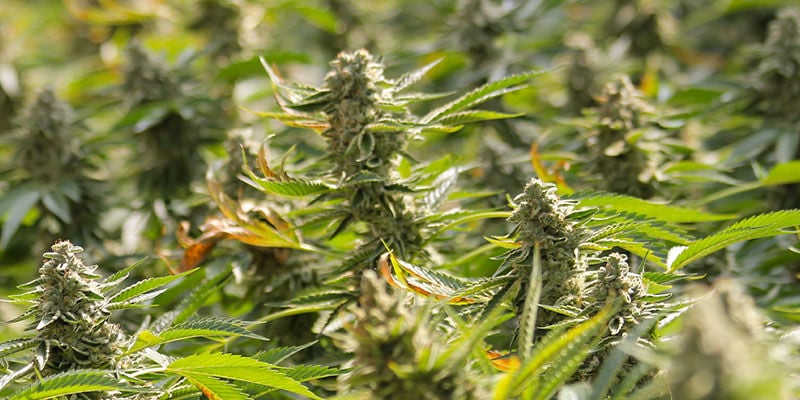 So, what exactly are F1 hybrid seeds? Thanks to some groundbreaking genetic advancements, these seeds provide unparalleled uniformity and stability never before seen in the world of cannabis growing. Furthermore, such stability and reliability ensures a substantial THC (or CBD) content alongside massive yields and superior disease and pest resistance. Unlike traditional strains, F1 hybrids seeds grow into plants that display near-identical characteristics—both in terms of growth and cannabinoid/terpene development.
What does F1 mean in breeding?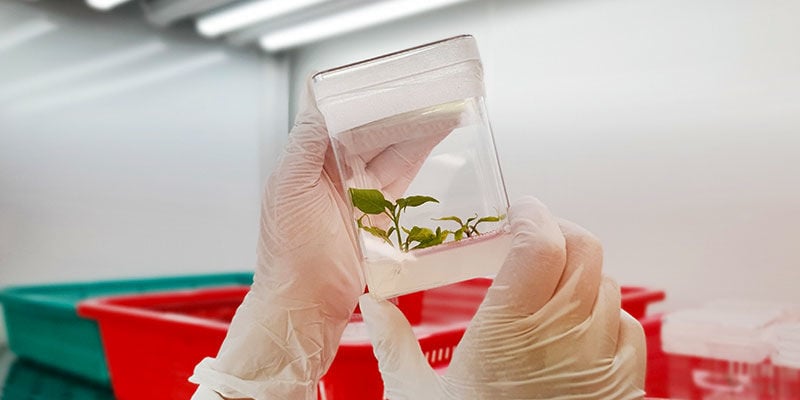 The race car enthusiasts out there may assume that F1 stands for Formula One, but in fact, it is short for "filial 1". The word "filial" is of Latin origin and means "the offspring of two parents", which perfectly sums up the ethos behind the selective breeding of F1 hybrid seeds.
More specifically, F1 hybrid seeds are created by crossing pure genetic lines. Through a process of intensive inbreeding, it's possible to give rise to a cultivar that consistently displays desired traits from each of its parent lines, with extremely low genetic variability among each plant. Despite being new to the cannabis scene, this process has been used to ensure high-quality, consistent results in vegetable and ornamental gardening for decades.
As mentioned, F1 hybrid seeds offer up a game-changing growing experience thanks to their superb uniformity and production. Not only will the resulting plants provide a larger yield of THC or CBD-laden buds, but the plants themselves are easy and straightforward to manage. Cultivars are robust, stable, and offer a high level of resistance to insects and problematic pests.
And when we say these plants are uniform, we mean it; whether you grow one plant, 20 plants, or 20,000 plants, each one will display a near-identical structure and chemical profile. Simply put, F1 seeds are the perfect option for any level of grower.
The new hybrids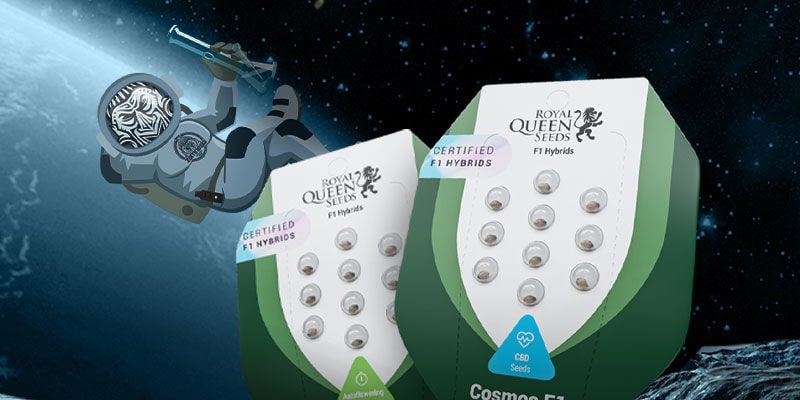 So, which F1 hybrid seeds should you keep an eye out for? Well, we've put together a list of 8 incredible autoflowering feminized varieties that are primed to produce impressive results every time. And let's be honest; who doesn't want an easy-to-manage plant that's fruitful and almost foolproof?
1. Epsilon F1
First up is the effortless and lightning-fast Epsilon F1. Created by combining the purest genetics from Blue Dream, Blueberry, Amnesia Lemon Haze, and Black Domina, this strain is the fastest on our list, taking just 30–40 days to flower (60 days from germination to harvest), and reaches a discreet maximum height of 50–70cm. As such, it is perfect for indoor, outdoor, and greenhouse growing projects. Despite their compact height, plants are capable of delivering some extra-large yields.
Epsilon F1's buds are rich with THC and a bevy of terpenes, particularly farnesene and myrcene, making them a real treat whether smoked or vaped. Users can expect tasty hints of blueberries and citrus mixed with herbs, alongside a long-lasting, soothing high. Great for unwinding.
2. Medusa F1
Medusa F1 harnesses pure genetics from Sugar Magnolia and American Beauty to provide an exceptionally high-yielding and potent plant. This easygoing cultivar can be grown in a wide range of settings, where it will flourish flawlessly. Standing at around 60–90cm, Medusa F1 makes for a discreet growing project. After just 40–45 days of flowering (a total of 70–75 days from germination), Medusa F1 will be ready to harvest.
Medusa F1's buds are positively teeming with terpenes such as myrcene and ocimene, resulting in a blueberry-driven flavour mixed with diesel and a little mint. Although Medusa F1 won't turn you to stone after one hit, her effects are physically relaxing and creative. After several hits, a pleasantly sleepy effect may start to take hold.
3. Titan F1
Titan by name, Titan by nature. This F1 powerhouse proves that big things come in small packages. Standing at just 55–75cm, this cultivar provides huge yields of ultra-high-THC buds. Taking a total of 70–75 days from germination (40–45 days of flowering), it doesn't take long to get your hands on Titan F1's precious, potent buds. Apply just a little maintenance along the way, and you'll be handsomely rewarded.
Offering great flavours and effects is par for the course with Titan F1. Thanks to a terpene profile dominated by myrcene, users are treated to candy-sweet hits backed up with a little diesel for good measure. In terms of effects, Titan is one of the most potent F1 hybrids on offer, producing a fast-acting, soothing high balanced out with uplifting moments.
4. Hyperion F1
The hype is real when it comes to Hyperion F1. This hybrid takes the finest points of its pure genetic background to offer up a rewarding and enjoyable cultivation experience. Combining pure genetics derived from Amnesia, Lemon, and Sin Tra Bajo Automatic, Hyperion F1 is a high-yielding and potent powerhouse that's bound to impress all. Hyperion F1 takes just 55 days to flower, requiring a total of 85 days from germination to harvest. Once ready, growers will be met with a massive haul of buds. Very impressive given its 60–90cm stature—but that is the magic of F1 seeds.
In terms of flavour, users will experience rich earthy notes mixed with hints of herbs and pepper, courtesy of myrcene, ocimene, farnesene, and terpinolene. These flavours lead to an extremely enjoyable, upbeat, motivational high powered by high levels of THC.
5. Milky Way F1
Tasty terpenes and high THC levels are just two reasons why Milky Way F1 deserves your attention. This hybrid was created to thrive indoors and out, so waste no time sowing your seeds! With plants reaching heights of 55–75cm, this cultivar quickly gets to work maturing a giant haul of myrcene and farnesene-rich buds. After 42–45 days of bloom (75 days post-germination), Milky Way F1's glittering buds will be ready to harvest.
As a super-THC-rich variety derived from pure genetics in the form of Blue Mammoth, Blue Dream, and Sin Tra Bajo Auto, Milky Way F1 provides a dreamy, creative high par excellence. An immediate euphoria will get you feeling nice and buzzed, before a pleasant relaxing effect takes over. In terms of flavour, users can expect divine hits of chocolate alongside citrus and skunky notes. Delightful.
6. Apollo F1
What do you get when you combine pure genetics from Lemon, Black Domina, and Magnolia? Well, you get Apollo F1, of course! This aromatic strain showcases the best attributes of her genetics from seed to harvest and well beyond. Growing Apollo F1 is a cinch, as she only takes 75–80 days from germination to harvest (45–50 days of bloom). And what a harvest it is! With a little TLC, you'll be handsomely rewarded with XXL yields when all is said and done.
The flavour and aroma of Apollo F1 is often described as "modern", leaning toward citrus, lavender, vanilla, and herbal notes powered by high concentrations of terpinolene. Regarding its effects, a motivating, creative high is the order of the day. Smaller doses produce more of an uplifting effect, while larger doses give rise to a dreamier, more relaxed effect.
7. Orion F1
This satisfying hybrid will have you stargazing in no time at all. Taking just 65–70 days from germination to harvest, including a 35–40-day flowering period, Orion F1 doesn't hang around when it comes to delivering the goods. Once ready to yield, growers will be met with a huge haul of tasty buds from compact plants that reach anywhere from 64–80cm. As one of the highest-yielding varieties on this list, all manner of growers will be impressed by what Orion F1 is capable of delivering.
Once the buds have been collected, dried, and cured, users are in for a world of fantastic flavours. With a unique terpene blend led by myrcene and ocimene, Orion F1's taste features notes of sweet fruit alongside pine and earth. Furthermore, those seeking a deeply soothing high will find what they need in Orion F1. Prepare yourself for wave after wave of relaxation and bliss.
8. Cosmos F1
While all of the other F1 hybrids on this list produce large amounts of THC, Cosmos F1 is a CBD-rich cultivar. Derived from Oregon CBD, Cosmos F1 showcases the same effortless growing experience as her THC-rich counterparts, reaching heights of 70–100cm and taking up to 85 days from germination to harvest (45–55 days of flowering). But once plants are ready for the chop, users will be treated to a massive haul of CBD-heavy buds bursting with unique flavours.
Specifically, Cosmos F1 draws upon its myrcene and farnesene-rich profile to deliver moreish notes of cookies, pine, and pepper. Furthermore, those looking to avoid intoxication are in luck with this variety; high levels of CBD and trace levels of THC result in a clear-headed experience that can be enjoyed at any time of day.
Find your favourite F1 now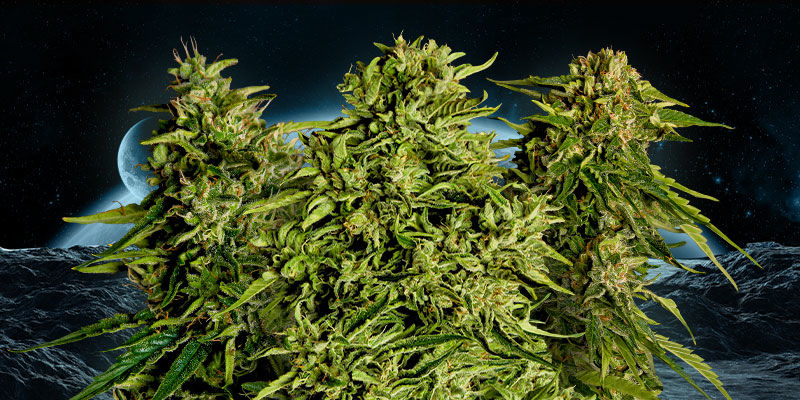 Now that you're clued up about everything that F1 hybrid seeds have to offer—and the top varieties on the market today—all that's left to do is try them yourself. Fortunately, you don't have to look far, as all the seeds are all available to purchase from Zamnesia right now. F1 seeds truly represent the future of cannabis, so don't miss your chance to check them out. We promise you won't regret it!