Candy Kush: Cannabis Strain Review and Information
2 min
Candy Kush is a pocket-sized yet hugely popular strain that offers big flavours, aromas and potency. It's the result of some fine-tuned experimentation from the good people at Auto Seeds. They've engineered it to have a lightning-quick growing cycle, sizable yields, and a taste that delivers each time you reach for her.
Candy Kush, the pride and joy of Auto Seeds, is a powerhouse in every sense of the word. She may have small stature, sure, but you shouldn't be fooled. Those seeking big flavours and aromas, along with a potent high to match, will be speechless after their first hit. Considering it also boasts autoflowering genetics, it's not hard to convince people it's a choice strain.
CHARACTERISTICS OF CANDY KUSH
Candy Kush boasts a unique genetic blend that brings about some exciting features, check the table below for the information about Candy Kush:
| | |
| --- | --- |
| Genetics | 60% indica, 30% sativa, 10% ruderalis |
| Parents | Auto Pounder x Kush |
| THC | 19–22% |
| CBD | 5%+ |
| Flavours | Spices, Caramel, Sweet, Kush |
| Effects | Full body, Soothing, Relaxing, Strong |
After much experimentation with Auto Pounder and some of the finest classic Kush around, Auto Seeds has created something extraordinary with Candy Kush. It certainly shows when you take a look at the tight buds, all of which are covered in fine resin. While Candy Kush has the looks, however, there's so much more that has us in love.
Candy Kush offers decent THC levels (clocking in with 19–22%) and around 5% CBD. It provides a full body and relaxing high, complete with some extremely satisfying flavours and aromas. Whether you're smoking or vaping, she is consistent and delivers each time.
Couple this with a lightning-quick grow time, there are very few reasons not to pick it up. Thanks to this potency and versatility, Candy Kush has remained one of the more popular strains available.
HOW TO GROW CANDY KUSH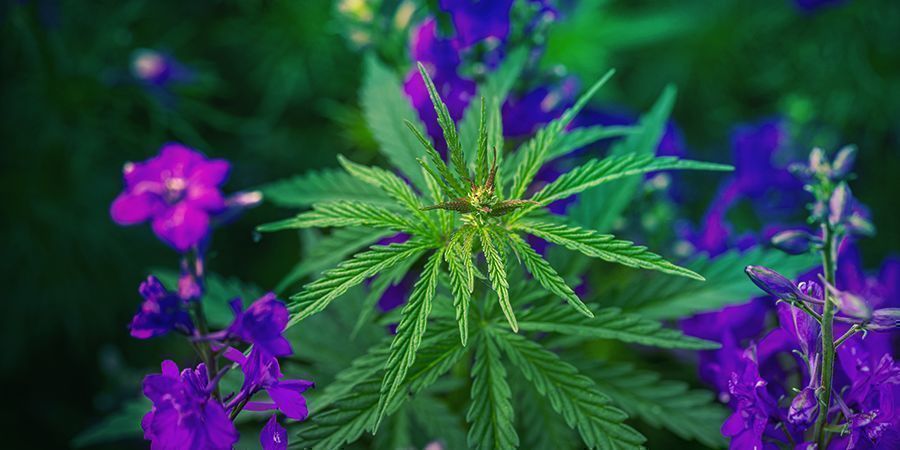 Growing Candy Kush is both a rewarding and straightforward task. It's easygoing, and requires very little maintenance to flourish. It's also robust, resilient, and has a high resistance to pests and mould. All this makes it perfectly suited to all those casual first-time growers, as well as those more experienced. Since it's an autoflowering strain, it can also flourish in all kinds of environments and climates.
| | |
| --- | --- |
| Grow Difficulty | Beginner |
| Best suitable to grow | Indoors / Outdoors |
| Climate | Sunny, Warm |
| Variety | Auto |
| Height Indoor | 50–60cm |
| Height Outdoor | 50–60cm |
| Flowering Time | 65–75 Days |
| Harvest period (outdoor) | Mid October |
| Yield Indoor | 400g/m² |
| Yield Outdoor | Medium |
A little maintenance will go a long way with this one. As it can grow quite bushy, a simple pruning here and there will keep it growing right. Candy Kush is suitable to be grown both indoors and outside. It's not an imposing plant, reaching just 60cm in height, so you'll have room for some companion plants (or more cannabis).
With a flowering time of just 65–75 days, you'll be ready to harvest before you know it. Whether you choose a hydroponic or soil set up, Candy Kush will surely deliver; plants grown inside will provide up to 400g/m². Plants grown outside will be ready to harvest mid-October, and will deliver similar returns.
As mentioned, she is robust and can handle almost any environment or climate you place her in. However, like most plants, she will easily flourish in a warmer setting.
CANDY KUSH: FLAVOURS & EFFECTS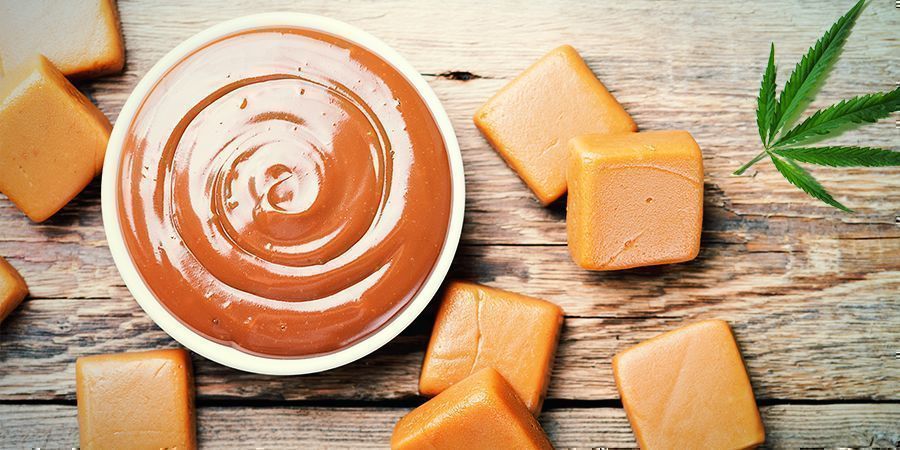 Once you've harvested and dried the buds, it's time for you to see what this pint-sized powerhouse can do.
The name Candy Kush is no happy accident. This is one sweet and spicy strain, loaded with mouthwatering caramel & kush flavours and aromas. This contrast makes for a taste profile that is complex yet hugely satisfying.
Candy Kush provides a potent, fast-acting, strong and long-lasting high. Prepare for ultimate relaxation as the full-body high takes over. While there are no couch locking properties with her, her ability to relax is second to none. Relaxing and soothing, everything you want in an indica dominant hybrid. Perfect to have at almost any time of day, but many prefer her after a long day to help them unwind. Whether your smoking or vaping, sharing with friends or keeping her all to yourself, Candy Kush delivers on a great flavour profile and an even better high.
CANDY KUSH: FINAL VERDICT
It should be clear by now that we're huge fans of Candy Kush. We believe Auto Seeds have outdone themselves with this particular strain. It offers a hassle free growing experience that provides some great looking, tight, chunky buds in no time. This is one hybrid that ticks many boxes, and an all-rounder you shouldn't miss out on.