Blog


6 min
Best Cbd Strains To Grow At Home

6 min
Some cannabis strains are more "medical" than others. THC: CBD ratios and amounts can vary, being more or less appropriate for treating ailments such as chronic pain, muscle tension, headaches, arthritis, anxiety, loss of appetite, and others. In any case, growing cannabis at home is a beautiful hobby with a lot of benefits.
Best Cbd Strains To Grow At Home
Any cannabis strain could be considered medical when the final product is free of toxins or mould, and its cannabinoid content reaches adequate levels. Nevertheless, some varieties are more able than others to suit specific therapeutic needs. This typical range of different medical effects caused by different cannabis strain is determined by the different ratio between THC, CBD, and other cannabinoids and terpenes. Some cannabis strains are more "medical" than others, meaning that some THC:CBD ratios are more appropriate for treating ailments such as chronic pain, muscle tension, headaches, arthritis, anxiety, loss of appetite, and others.
The Benefits Of Growing Medical Cannabis Yourself
Growing cannabis at home is one of the coolest hobbies you could have. Here are some proofed benefits.
Money – If you are a cannabis patient or user, growing your plants saves you huge amounts of money in the long run. You pay once for your grow devices set up, plus a little increase in your electricity bill if you grow indoor. After that, the only real cost for your medicine will be your time spent caring for your plants. If you're only growing for your personal consumption, and you are good in streamlining the operations, you are going to have plenty of beautiful buds with very little money compared to their value.
Quality control – This is a fundamental benefit. You will be able to guarantee yourself that your own cannabis is organic, pesticides-free, mould-free, tasteful, and very potent.
Abundant stocks - Once you fine-tuned your cultivation environment and constantly plant your seedlings, you will never run out of weed.
Experience - Learning the growing techniques and constantly improving your skills will be rewarding in itself. If you are a curious guy or girl, you will learn a little about botanic, physic, chemistry, biology, medicine. Then maybe you'll want to learn more, and your plants will become even more beautiful.
Stress relief – Scientists proved that gardening is relaxing and is able to prolong people's life. That's true for all plants, not just cannabis. Our advice is to go and plant as many seeds as your garden can realistically contain!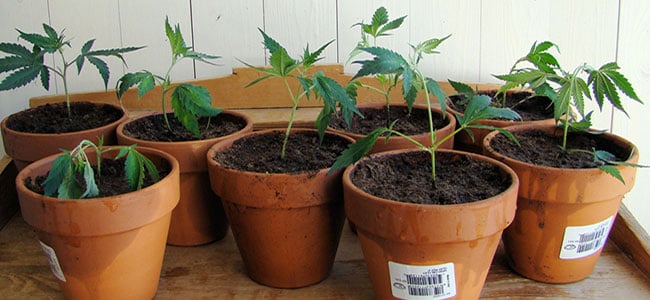 Best Cbd Strains For Indoor Growing
We selected a few CBD strains bred by notorious seed banks which share some characteristics that make them perfect for indoor growing. These varieties often have an Indica heritage which prevents them from growing too tall, yet they are very dense and able to provide high yields. They usually develop solid side branches that help to maximize yields using low stress training techniques. These strains can give their best in a controlled environment, and they can handle decent amounts of mineral fertilizers when grown in hydroponic or aeroponic setups.
1. Candy Kush - Auto Seeds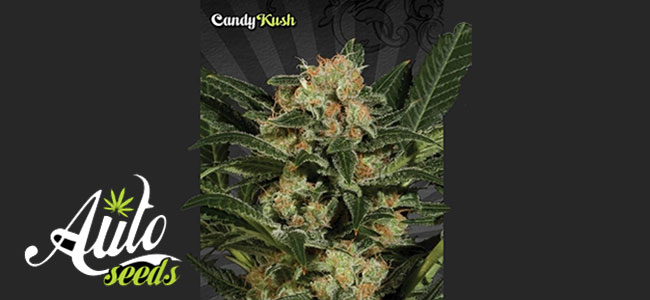 Candy Kush by Auto Seeds is a small, yet big yielding variety with a high resistance to mould and pests. This bushy plant stays as little as 50-60cm, perfectly fitting any small and hidden indoor setup. After 65-75 flowering days, it produces up to 400g/m² of buds with sweet flavour and hints of caramel and spices. This strain is a crossing between an Auto Pounder and some California's Kush genetic, resulting in a potent yet easy to grow plant. Its medical action comes from a high THC content and generates an intense relaxation with a body numbing effect.
2. Cbd Blue Shark - Barney's Farm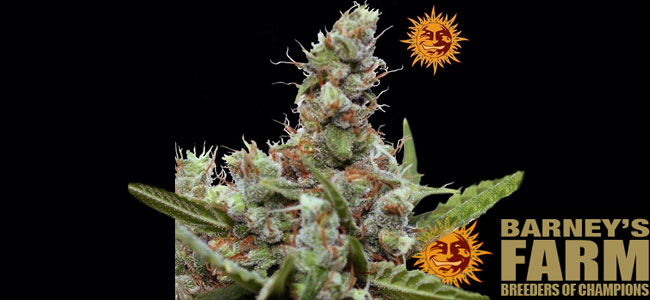 CBD Blue Shark by Barney's Farm and the CBD Crew is an Indica dominant strain with a THC:CBD ratio of 1:1 at around 6,5%. This is another small plant that can fit almost anywhere, plus she has a short flowering time of only 60-65 days which allows indoor growers for a fast turnover inside their grow boxes. CBD Blue Shark produces about 550g/m² of flowers. Its flavours are like sweet berries, yet with a pungent cheese fragrance and touches of citrus. Both its calyx-to-leaf ratio and cannabinoid content make this variety suitable for making concentrates.
3. Cbd Critical Cure - Barney's Farm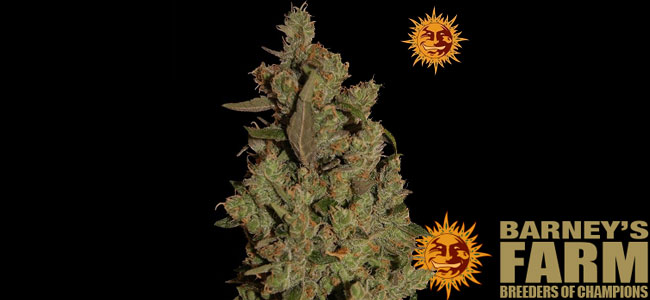 CBD Critical Cure is a high CBD strain for medical purposes resulting from the collaboration between Barney's Farm and the CBD Crew. The cross between a female CBD rich strain with a Critical Kush created a small plant that yields about 600g/m². Home growers will appreciate her dimensions and her flowering period of only 55-60 days that doesn't prevent to developing dense buds with earthy flavour and a hint of sweetness. CBD Critical Cure has a THC level of 5-6% and a CBD content of more than 8%. These amounts make it an effective pain killer and muscle relaxant natural remedy.
4. Sour Diesel - Medical Seeds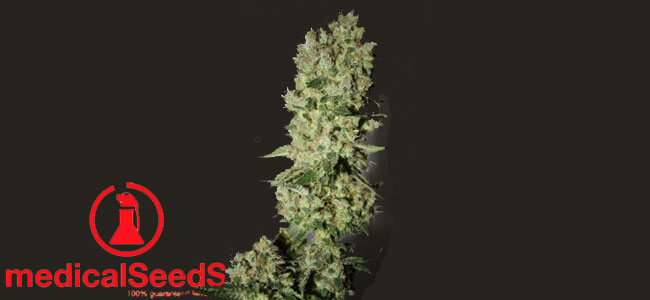 Sour Diesel by Medical Seeds is an awarded crossing between a Diesel and a Californian. This strain balances its Indica and Sativa traits offering big yields, a shorter flowering period, and a moderate growth that doesn't completely invade a small setup. Its effect is clean and potent, but not too cerebral. The typical Diesel taste of Sour Diesel is here combined with hints of tropical fruits flavours.
Best Cbd Strains For Outdoor Growing
Outdoor growers might experience issues related to pests and mould control, variable weather, too hot or too cool climate. On the other hand, they can fully benefit from the sunlight power and they usually have no dimensional limits for their plants. The following list includes a few cannabis strains that thrive greatly under the natural sun cycles and can tolerate a wider range of environmental conditions. These hybrids often have Sativa dominance in their genetics, thus they can grow tall and very well branched.
1. Moby Dick Cbd - Dinafem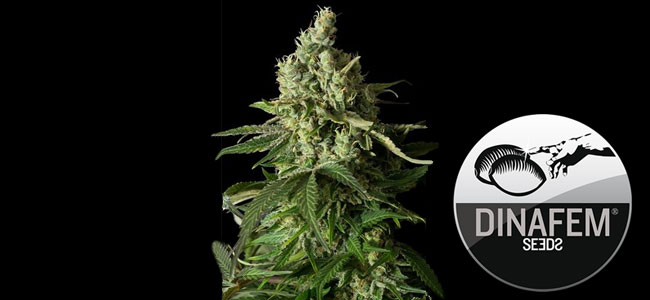 Moby Dick CBD is a crossing between Moby Dick and a high CBD strain created by the collaboration between Dinafem and CBD Crew. This is a mild sativa-dominant CBD rich variety for daily use with a THC:CBD ratio of 1:1. It yields go up to 650g/m² after a flowering period of 70 days. Moby Dick CBD can easily reach remarkable dimensions as she grows into a medium size or even large tree. Her size also makes this plant very productive, reaching the amount of 900g of dried buds per single plant. Flavours range from lemon to wood, incense, and spices. Its effects are less potent than the original Moby Dick strain, yet they are very long lasting and more balanced between a physical and a cerebral effect.
2. Super Silver Haze Cbd - Greenhouse Seeds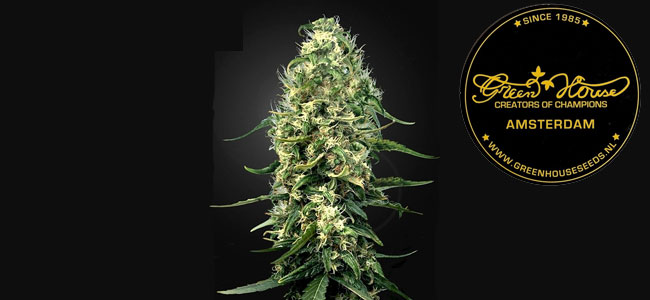 Super Silver Haze CBD comes from the notorious Sativa strain. This medical crossing has a CBD:THC ratio balanced at 1:1 for a milder cerebral high and a long lasting relaxation effect. After 10-11 weeks of flowering, Super Silver Haze CBD can deliver from 8% up to 14% of both THC and CBD, depending on the environmental and climatic conditions. This cannabinoid proportion helps to treat inflammation, pain, anxiety, stress and muscular spasms.
3. Fast Eddy - Royal Queen Seeds
Fast Eddy by Royal Queen Seeds is a blend of Cheese, Juanita la Lagrimosa and Ruderalis. This is a low maintenance autoflowering strain going from seed to harvest in 8-9 weeks. Her tough attitude and resistance to pests make this plant very well suited for outdoor cultivations, while her short lifecycle makes Fast Eddy perfect for growing in regions with a short summer. A single plant can reach a height of 80-120cm, producing 80-130 grams of buds with high CBD content. Conversely, its THC content is only about 9%. Its effects are mild and comfortable, offering a good degree of pain relief and a mild sedation that doesn't slow down the user.
4. Cbd Therapy - Cbd Crew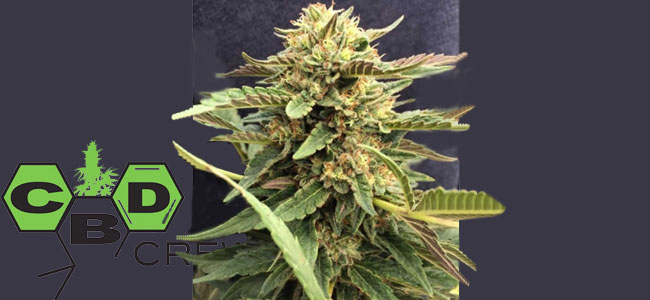 CBD Therapy by CBD Crew is a cannabis strain with a 1:20 or more THC:CBD ratio, that makes this plant one of the most CBD rich strains on the market. This hybrid took four years of breeding to stabilize into a strain that develops 8-10% CBD and just 0,5% THC, verified by both an EU-based lab (Fundación CANNA, Spain) and a USA-based lab (The WercShop). The effect induced by CBD Therapy is functional to the medical treatment, with minimal psychoactive effect. Even if this is not an industrial hemp genetic, most of the individual plants of this particular strain will keep a THC content of less than 0,5% when grown outdoor. This amount could increase under artificial lights.
5. Og Kush Cbd - Dinafem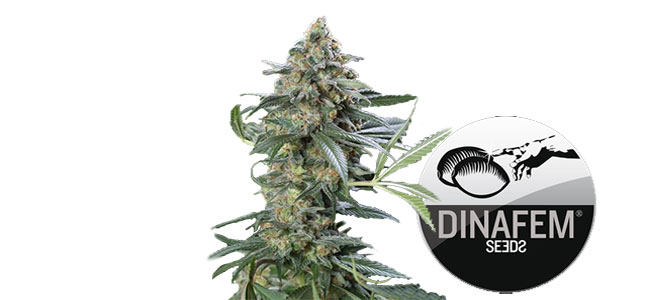 OG Kush CBD by Dinafem is a 60% Sativa, 40% Indica cross of an OG Kush and a CBD rich strain. The cannabinoid content of this medical strain is about 10% with a 1:1 THC:CBD ratio. Some individual plants can reach 1:2 ratio if they grow in ideal conditions. The sativa dominance makes these plants grow big, yet they show a short flowering time of just 55-60 days. In ideal sunny and ventilated conditions, outdoor OG Kush CBD will express herself at best, rewarding the farmer with a yield up to 1100g per plant. The effect of this variety is moderate yet involving both physical and cerebral dimensions. This is one of the strains with the ability to reduce anxiety and muscle tension or stimulate appetite. Its complex flavours comprise hints of lemon, petrol, wood and spices.
Best Cbd Strains To Start With As A Beginning Grower
Novice growers want fast rewarding plants that are easy to manage and resistant to diseases. Autoflowering strains are often preferred because of their mix of simplicity, productivity, medicinal efficacy, fast growth, and sturdiness across their complete lifecycle. These new hybrids are packed with CBD, and they grow nice under a variety of conditions.
1. Cheese Autoflowering - Dinafem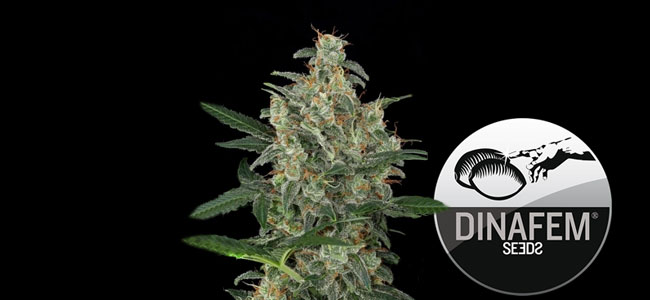 Cheese Autoflowering by Dinafem is the result of a crossing between Critical+ auto male and Cheese Original. This CBD rich strain needs only 70 days from seed to harvest, reducing the time available to pests for attacking the plant. This is an easy growing strain that doesn't require any particular attention to quickly reach a height of 135cm. Cheese Autoflowering contains more CBD than the normal Cheese, making the resulting effect more suitable for medical purposes. This variety was awarded at the Expogrow cup 2014 for best extraction in the category of hash.
2. Northern Light Blue Auto - Delicious Seeds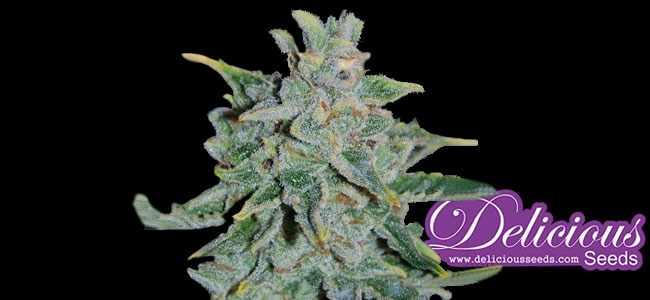 Northern Light Blue Auto by Delicious Seeds is an Indica dominated strain with an indoor harvesting time of 55-60 days, a height of around 70cm and an average harvest indoor of 450-500g/m². Her compactness and short lifecycle make Northern Light Blue Auto perfect for beginners. She has a high resistance to both pests and moulds, and is suitable for both indoor and outdoor setups. In Mediterranean zones, two or three crops per season of this strain are completely normal. This autoflowering variety comes from Northern Light Blue Auto and Blueberry Auto, and produces a fruity flavour, resembling strawberries blueberries, and raspberries. It is considered effective for patients dealing with chronic pain.
3. Cbd Auto Compassion Lime - Dutch Passion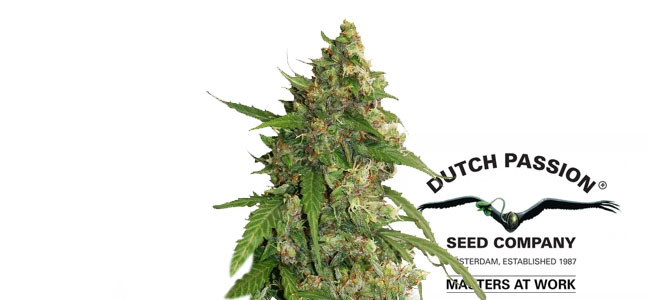 CBD Auto Compassion Lime is an easy to grow autoflowering strain with low THC content. The novice outdoor grower with no space limits will appreciate her growth pattern, while the indoor grower will benefit from the ability of this sativa-dominant strain to give great results under a light period of 20 hours. Its medicinal effect comes with very little psychoactivity, allowing the patient to stay focused while helping with pain relief or stress. The original CBD Compassion was crossed with Dutch Passion's Californian Orange and a USA Sour Diesel hybrid. The outcome is a good balance of about 8-9% THC and 9-10% CBD. 10-11 weeks from seed to harvest are to be expected.
 
 
 
 
 
 
 

Written by: Guest Writer
Occasionally we have guest writers contribute to our blog here at Zamnesia. They come from a wide range of backgrounds and experiences, making their knowledge invaluable.

 

 
 
 
 
Find out about our writers
 
---