Blog

6 min
Best Cannabis Strains To Boost Sports Performance & Recovery
6 min
Though cannabis might not be immediately associated with working out, perhaps it should be! Here we break down the best strains to support athletic performance and recovery before, during, and after your workout. Find out which strains could support your fitness goals!
Most people wouldn't associate cannabis and exercise with one another, but that doesn't mean the herb can't support athletic performance. The lazy stoner stereotype has done a lot to distance weed use from physical activity. And while the relationship between cannabis and sports performance is a complex one, there is evidence to suggest that certain cultivars and constituents can benefit both pre and post-workout goals. From endurance building to potentially aiding sore muscles, we take a look into the best cannabis strains to support your exercise routine.
Weed and sports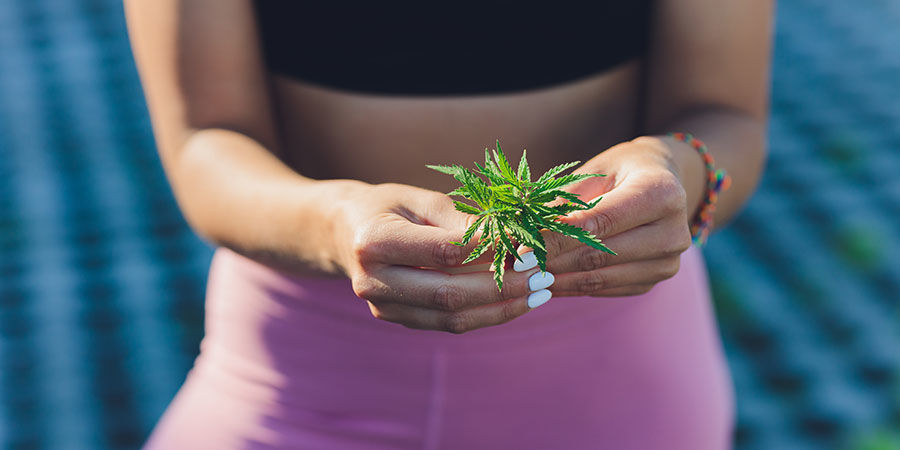 You don't have to look far to find popular sporting figures that endorse cannabis use. Whether marathon runners or weightlifters, many opt to use cannabis before an event, swearing by its potential to increase focus and enjoyment of the activity. Now, we're not talking about getting insanely stoned before a training session; instead, it's advised to take just a little—enough to take the edge off.
Athletes such as LA runner Chris Barnicle promote cannabis use as part of a healthy lifestyle, with the runner even going as far as dubbing himself the "world's fastest stoner" on Twitter. NBA players Jason Williams and Lamar Odom are also champions of the power of cannabis in sports. Of course, pro-pot athletes don't attribute all their success to weed use. But more and more of them are beginning to openly tout the positive impact of particular strains on both performance and recovery.
While we won't get bogged down in the science behind cannabis' influence on sports performance in this article, be sure to deepen your knowledge on the subject if you think combining weed and working out is for you.
The best cannabis strains for working out
What should you look for when seeking out a cannabis strain to aid physical performance? Whether before, during, or after working out, your choice of strain will make all the difference. In what follows, we suggest some top-quality cultivars to support each stage of your workout.
Before your workout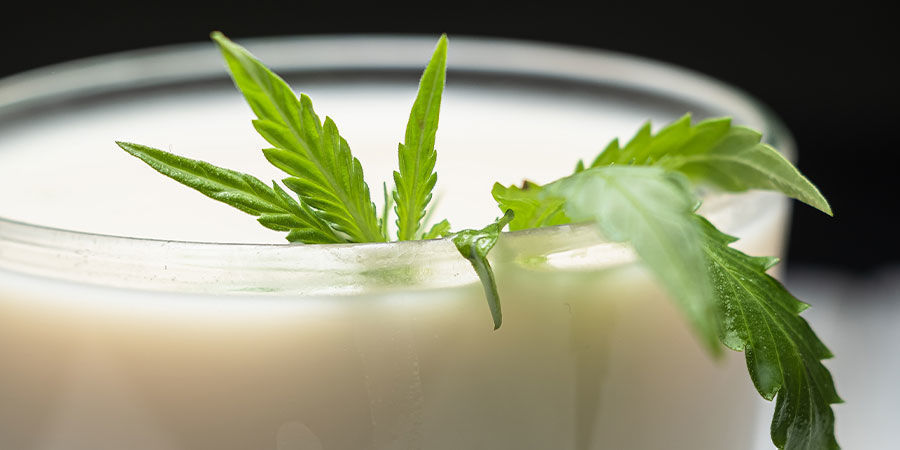 Alongside protein shakes and energy tablets, if you're looking for an addition to your pre-workout regimen, cannabis could very well be the answer. But what makes a great strain to use before a workout? For starters, you'll want to lean toward uplifting and euphoric cultivars with a mild–moderate THC content so you can get in the perfect mindset for your workout. With that in mind, let's take a look at a selection of strains that are bound to get you warmed up and ready to go!
Super Silver Haze (Zamnesia Seeds)
The result of crossing Haze, Skunk, and Northern Lights, Super Silver Haze is a sativa-dominant strain that showcases an exquisite sweet-and-spicy flavour alongside a perfectly primed cerebral high that will inspire productivity and alertness. With 20% THC and 3% CBD, it's an ideal pre-workout treat—but make sure not to overdo it. All it takes is a couple of hits to feel energised. Coupled with an easygoing growing experience that results in a massive haul of buds, Super Silver Haze will keep you going for a long time to come.
Durban Poison (Dutch Passion)
Don't let the name put you off; Durban Poison is on your side and won't derail your performance in the slightest. As a 100% sativa strain, she grows tall and rewards growers with an abundance of energising buds. Teeming with notes of liquorice and spice, Durban Poison has a unique taste that serves as a mouthwatering prelude to the effects on offer. Showcasing a positive and long-lasting high powered by a moderate THC content of 14%, you can be sure this one won't lock you to the couch before you've had the chance to put on your running shoes.
Jack Herer Automatic (Zamnesia Seeds)
This absolute classic strain has an amazing legacy, and that's before you look at the sports applications of Jack Herer Automatic. As an autoflowering specimen, this cultivar is unlikely to cause any headaches for growers, regardless of prior expertise. However, it's the buds that really show what Jack Herer Automatic is made of. Boasting smooth, spicy flavours mixed with a bit of earth, this strain makes for a unique and decadent smoke or vape. Off the back of great flavours comes a potent and fast-acting cerebral high that instantly promotes productivity and will have users inspired and ready to work out.
During your workout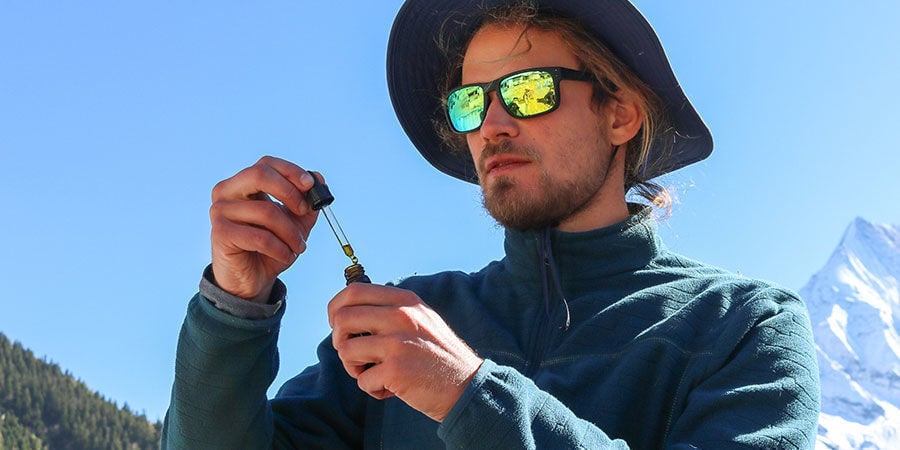 If you prefer to take a break during your workout to enjoy a little pick-me-up, there are some strains capable of keeping you motivated. Typically, these varieties have a more balanced THC:CBD ratio that will allow you to stay focused, and not have you walking to the vending machine for snacks and a sit-down. So whether you're into running or lifting, consider a few of our suggestions to stay energised.
CBD Lemon Potion Auto (Barney's Farm)
Take the time to chill out for a moment with CBD Lemon Potion Auto. This CBD-rich variety also features around 10% THC, making for well-rounded effects that won't knock you out mid-workout. On top of this, it boasts some spicy citrus flavours that are bound to refresh. With CBD working a little more behind the scenes, users will benefit from an array of potential effects. A quick smoke or vape during your workout will allow you to centre yourself before carrying on with your routine without physical hindrance.
Dance World (Royal Queen Seeds)
Favoured by many holistic cannabis users, Dance World contains 12% THC and 11% CBD, making for an almost 1:1 ratio that brings the best of both cannabinoids to the fore. As the result of pairing Dancehall 20 with Juanita la Lagrimosa, Dance World boasts a spicy and fruity flavour that's bound to put a smile on your face. The effects are uplifting, euphoric, and energising (without being overwhelming), helping you stay focused and ready to finish up your workout.
Bubblegum (Zamnesia Seeds)
This sweet sativa-dominant strain keeps the energy flowing with sweet and earthy buds and a moderate THC level of 19% alongside 3% CBD. Bubblegum walks the line between euphoria and relaxation, making for a strain that'll keep you on track without feeling the need for an extended break. A couple of hits is all it takes to unlock the inspiration Bubblegum has to offer. Growers will be just as excited about this strain as well, thanks to consistently large yields both indoors and out.
Post-workout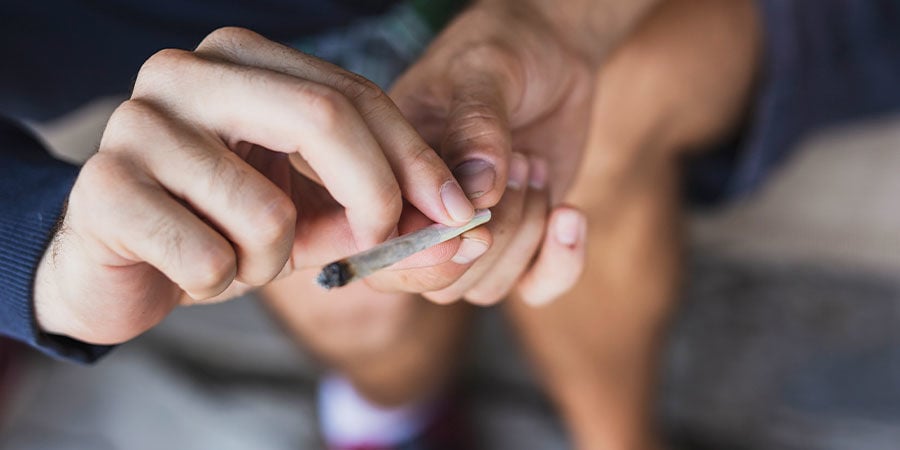 How about after your workout? While it might be time to hit the showers, there are, in fact, some more strains that will help you chill and recover. Essentially, CBD is king here; you've done the hard work, so now it's time for your body to relax and unwind. Of course, given the untapped potential of CBD, there are plenty of possible benefits to be experienced. Let's take a look at the best cannabis strains to help you unwind post-workout.
CBD Fix Automatic (Zamnesia Seeds)
Containing an abundance of CBD (20%), CBD Fix Automatic could very well be the "fix" you're looking for after an intense training session. Offering great pine flavours and a seductive citrus aroma, without producing any euphoria, it makes for the ideal way to relieve any tension. Couple that with an easy growing experience, and you've got the CBD Fix Automatic experience down pat. Keep this cultivar on standby for those post-marathon moments when recovery is key.
Atlant CBD (VIP Seeds)
Non-psychotropic but brimming with CBD goodness, Atlant CBD from VIP Seeds is a sativa-dominant hybrid that impresses from seed to harvest, and well beyond. Ideal for helping you to reset after your workout, grind up some Atlant CBD and enjoy a flavourful smoke that will keep you completely lucid while allowing you to reap all of the benefits that cannabidiol has to offer. So kick back, grab your vaporizer, bong, or rolling papers and allow Atlant CBD to wash over you as you decompress.
CBDV Auto (Kannabia)
As a cannabinoid on the rise, CBDV, or cannabidivarin, has plenty of potential benefits for professional and amateur athletes. When combined with some amazing earthy aromas and flavours, it makes the perfect candidate for a post-workout smoke or vape. Even if you run or exercise first thing in the morning, CBDV Auto offers lucid effects that allow you to continue on with the rest of your day without issue. Overall, this strain is effortless to cultivate and even easier to enjoy.
CBDV Auto (Kannabia) feminized
Parents: Sativa dominant hybrid
Genetics: Auto Sativa
Flowering Time: 10-11 weeks
THC: 0-1%
CBD: 4%
Flowering Type: Autoflowering
Sports performance and weed: Making it work for you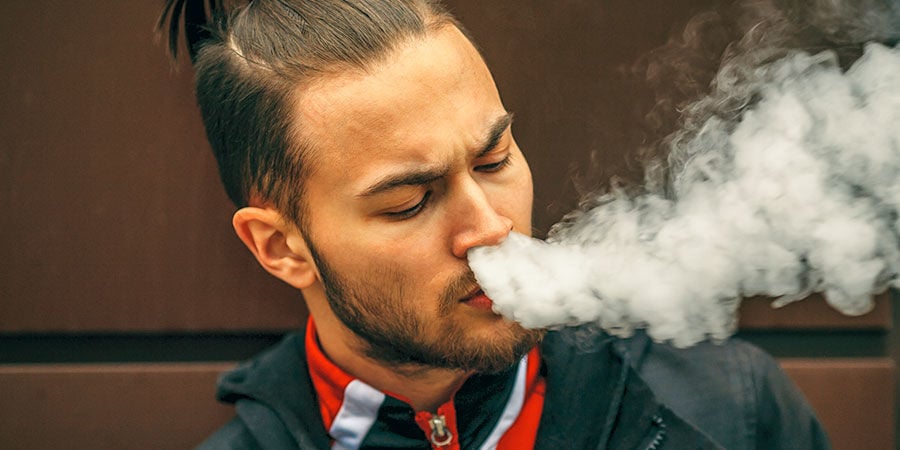 As discussed, the relationship between cannabis and sports is a complex one. Of course, it's no good to get super stoned before or during a workout, though doing so after may be enjoyable for some. So it might take a little fine-tuning to figure out precisely what works for you. Tailor your cannabis intake and strain choice to your goals, and you'll find that they can partner up quite nicely.
Your method of cannabis consumption can also play a considerable role in your performance. Edibles might be the best way to go if you're conscious of your health and trying to avoid smoking, especially right before working out. Furthermore, edibles produce effects that last much longer than smoked or vaped cannabis, which can be beneficial for those doing endurance sports, for example. On the other hand, edibles produce much stronger effects too, which may prove to be overwhelming during a workout. Take too high of a dose, and you could find yourself dazed on the weight bench instead of pumping iron on it!
The best place to start when combining weed with working out is with the strains we've suggested, all of which are available at the Zamnesia Seedshop. But there are many others where those came from. Explore for yourself!