10 Luxurious Stoner Accessories For Every Occasion
3 min
Looking to level-up your cannabis lifestyle? Living your best life requires an investment, and this article will lay out exactly what you need to get the most from every domain of stoner life. Whether you're heading to a party, going on a fancy date, or tending to your garden, these products offer something to every citizen of planet cannabis.
There's an old adage: If you buy cheap, you buy twice. And nowhere does this apply more than to the world of cannabis. The cannabis lifestyle requires a range of gadgets and accessories, and some stoners may be tempted to cut corners and save cash by buying cheap.
This is a mistake. Getting the most out of your relationship with weed requires an investment, and that's why it's important to get your product choice right—the first time around. That is why we're offering this list of high-quality, luxurious weed accessories to suit all occasions.
GROWING AT HOME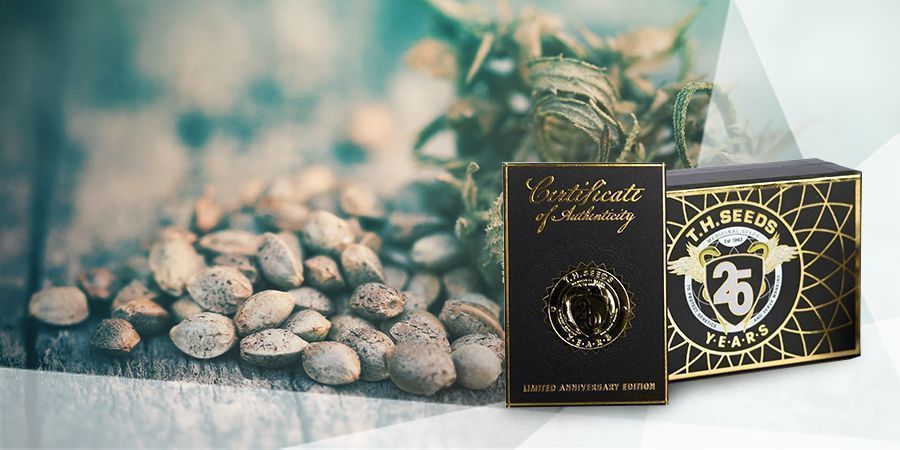 What's the first thing a good grower needs? Seeds, of course! This 25th Anniversary Box Set contains 30 award-winning seeds, setting you up for a robust and varied grow season. You don't want to miss out on this special deal, which offers these seeds at 40% off their retail price! With such varieties as Bubble Gum, Fresh Cookies, and Darkstar Kush, you can't go wrong!
Once you've picked which seeds you're going to use, the next step is choosing a growing process. Check out our comprehensive grow guide for more guidance on this journey.
BLAZING AT A PARTY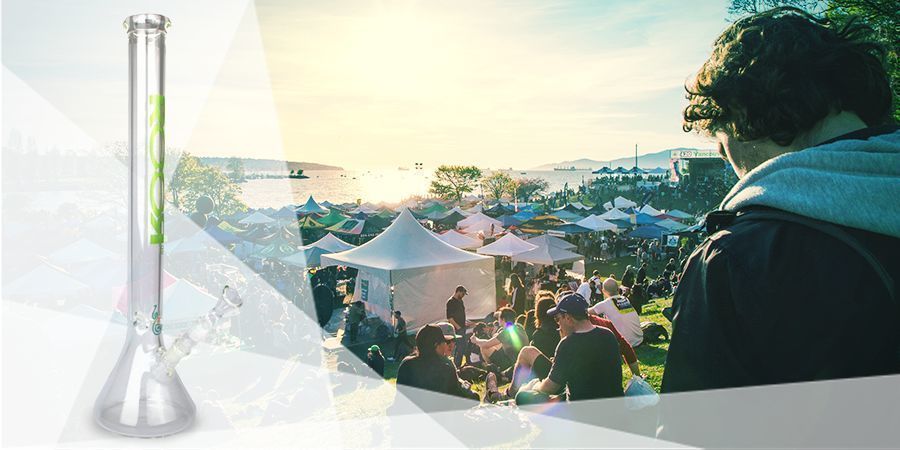 Invited to a party with a team of stoners? Here's where you'll need some heavy equipment. A beautiful bong like the ROOR Glass Bong Dealer's Cup never fails to impress. This 55cm-tall bong comes with glass screen and downstem included, and is made from 7mm-thick glass. Who doesn't enjoy getting offered a massive rip from a high-quality bong?
3. Twisty Glass Blunt
If blunts are more your style, the Twisty Glass Blunt Super Big is a very special choice indeed. It holds up to 56 grams of weed (!), making it perfect for a setting with many different people. This product, the largest glass blunt ever created, is one of a kind—if you want to really treat yourself and fellow party-goers to a unique and luxe product, the Super Big is the way to go. Bring one of these babies to the party, and you're sure to be a hit (in more ways than one)!
GETTING CLOSE WITH A DATE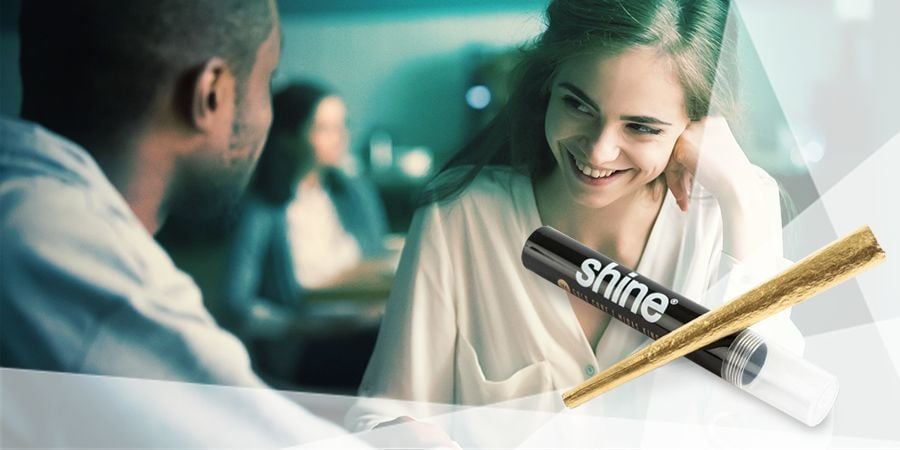 4. Shine 24K Gold Rolling Paper Cone
Date night is the perfect moment to show off the classier side of being a pothead. You may want to smoke a little less (don't bring your giant bong to the movie theatre), so joints are probably the way to go. And why not smoke in style using these SHINE 24K Gold Rolling Papers? These gold papers are the perfect way to convey that you're the kind of person who appreciates the finer things in life.
If you want to go even further, make those gold joints a little nicer by adding EHLE Glass e.Tips. These tips bring your joints to a whole new level of smoothness and class. With the combination of these two products, you'll be treating your date to an experience at the height of joint-smoking.
6. Novi Plasma Lighter
To cap it off, consider adding a touch of sleekess with the Novi Plasma Lighter. You don't want to spend your date huddling against the wind, flicking at a cheap, malfunctioning lighter; go with the Novi and light your date's joint with confidence.
STORING YOUR WEED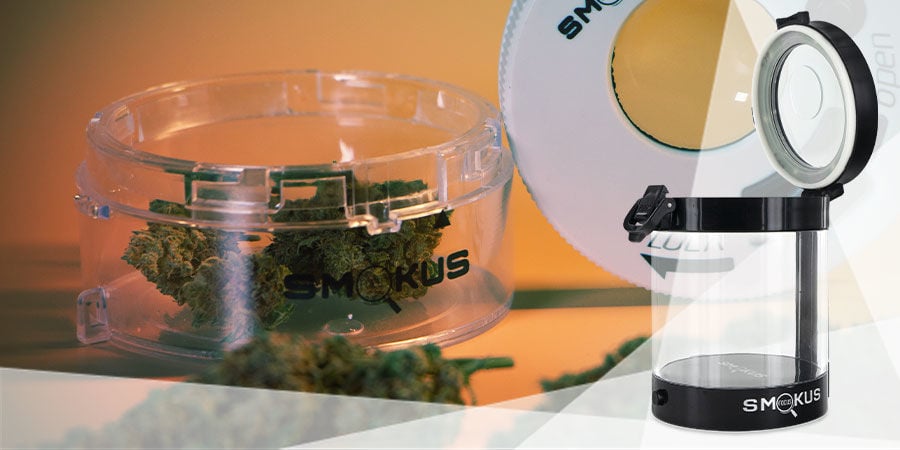 7. Smokus Focus Display Jar
Want to flaunt what you've got? Well, it's easy with the Smokus Focus Display Jar. Tell your friends to "look but don't touch" with this premium jar that will keep your stash in one place. Available in a few different configurations and with an ultra-bright LED light located under the lid, we promise you've never seen your favourite strains lit up like this. What's more, there's a magnifying lens located at the top of the jar so you can get up close and personal. See the beauty of your buds before you twist open the airtight lid and take them out for a blaze.
SMOKING SOLO AROUND TOWN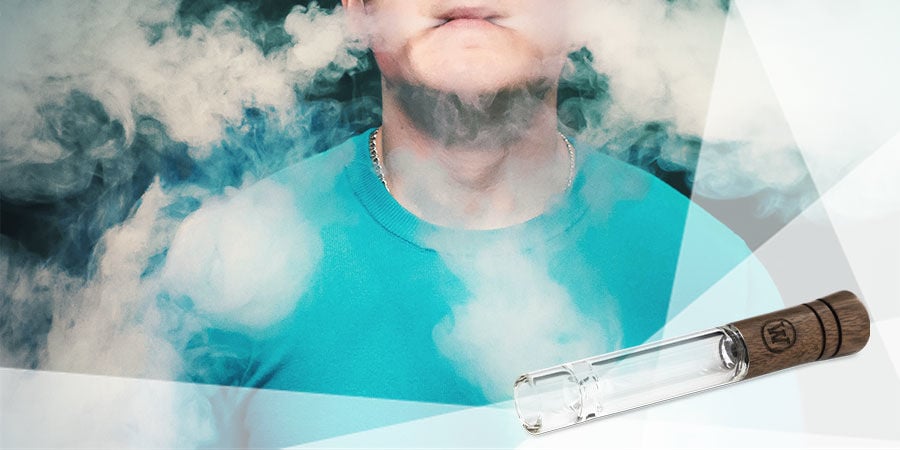 8. Small Taster (Marley Natural)
Sometimes you need a pipe that not only has great looks, but also great function. The Small Taster by Marley Natural encapsulates this ethos, and the result is a luxurious pipe offering a premium smoking experience that's second to none. The Small Taster is a hand-blown glass pipe that attaches to a black walnut wood base with a natural carnauba wax finish. This easy-to-use pipe is sure to impress, and, with two detachable parts, can fit in your pocket with ease. When it comes to your smoking sessions, why would you settle for less?
SMOKING SOLO AT HOME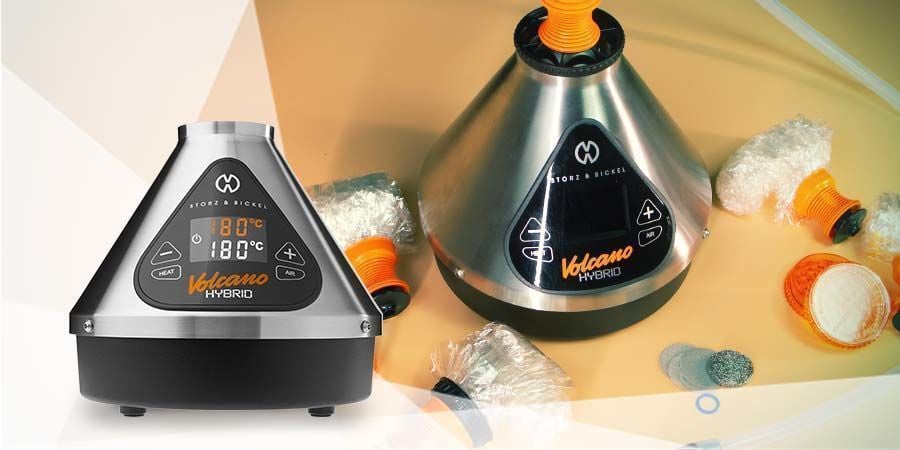 9. Volcano Hybrid
There's nothing more satisfying than coming home to the best accessory on the market. After all, time spent alone is the perfect opportunity to treat yourself. And there's no more luxurious treat than the Volcano Hybrid vaporizer, the undisputed king of the vaping world. It allows for precise temperature control, in both fahrenheit and celsius, and includes a strong air pump, heating cartridge, and silencer. The product may seem expensive, but carries a 3-year manufacturer's warranty, guaranteeing a long shelf life for this fantastic product.
10. SLX 2.0 Non-Stick Grinder
You'll get the most out of the Volcano Hybrid if your weed is finely ground. A great choice for making this happen is the SLX 2.0 Non-Stick Grinder. This product is coated with non-stick, non-toxic ceramic, guaranteeing that none of your weed goes to waste. In addition, it includes a kief catcher, further ensuring weed conservation.
If you're looking to be a stoner who cares about quality (and who appreciates a little luxury retail therapy), you can't go wrong with this list of products. Focus initially on whichever domain of stoner life is most relevant to you, and branch out as desired.