Potassium Deficiency In Cannabis Plants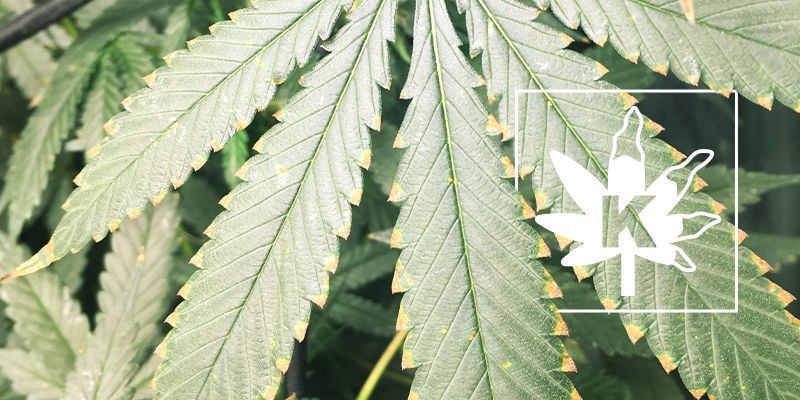 As one of the three cannabis macronutrients, potassium (K) plays vital roles throughout the weed plant's life cycle. Here we examine what causes potassium deficiency, how to identify it, and how to prevent and solve the issue should you run into it yourself.
As one of the primary nutrients needed to ensure your cannabis crop flourishes, potassium supports all sorts of vital functions within marijuana plants, including those related to developing flowers. But achieving the proper balance of nutrients and environmental factors will make or break how well your weed can use the potassium given to it. So, what happens when your plants suffer from a potassium deficiency? And more importantly, what can you do to prevent or treat the problem? Well, wonder no more as we break down everything you need to know about this troublesome ailment.
What causes potassium deficiency?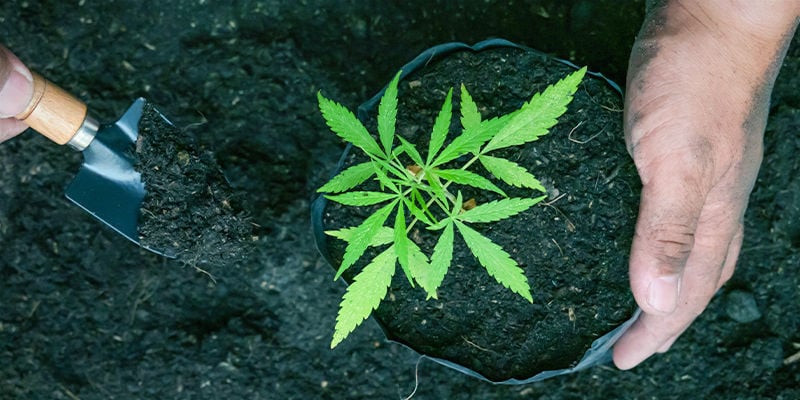 As the name suggests, a lack of potassium in the substrate can cause a deficiency. However, in most cases, nutrient deficiencies are the result of too much fertiliser as opposed to too little. In the event that the substrate is overloaded, the plant may experience nutrient burn, and won't be able to uptake nutrients even if they're there—a condition known as nutrient lockout.
This can also occur as a result of improper pH. Cannabis plants can only uptake nutrients within a certain pH window, so if your fertiliser is outside of this range, their roots won't be able to absorb any potassium, even if there's an abundance. Furthermore, as potassium plays a massive role in regulating the temperature of marijuana plants, excess lighting and heat can also lead to a deficiency.
How to recognise potassium deficiency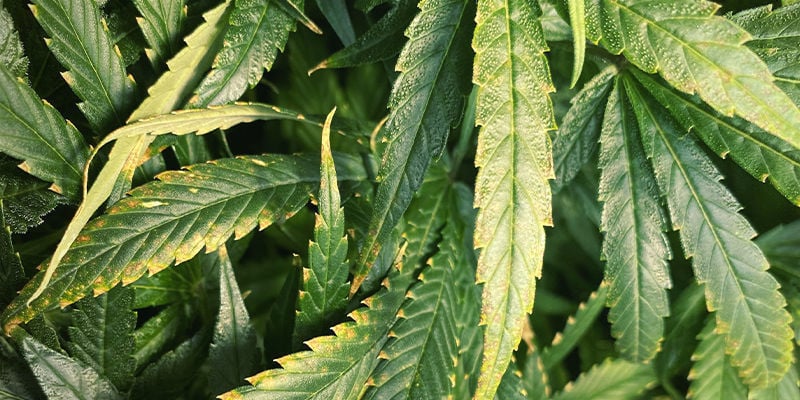 What are some telltale signs of cannabis potassium deficiency to keep an eye out for? As potassium is a mobile nutrient, the ailment generally impacts the older leaves first. As such, look for signs of chlorosis (yellowing) or burning on older foliage. While this can be a sign of many other plant issues, such as light burn, it's extremely common in cases of potassium deficiency. If left untreated, the leaves will begin to form crispy, burnt edges, and the chlorosis will spread inward. Usually, in cases of K deficiency, the leaf veins will remain green.
Starting from the base of the plant and working its way upward to the eventual buds, potassium deficiency can profoundly impact the growth and development of your plants. As such, spotting any of the aforementioned signs early is extremely important and will give you ample time to deal with the deficiency before the problem worsens. However, prevention is always the best course of action.
How to prevent potassium deficiency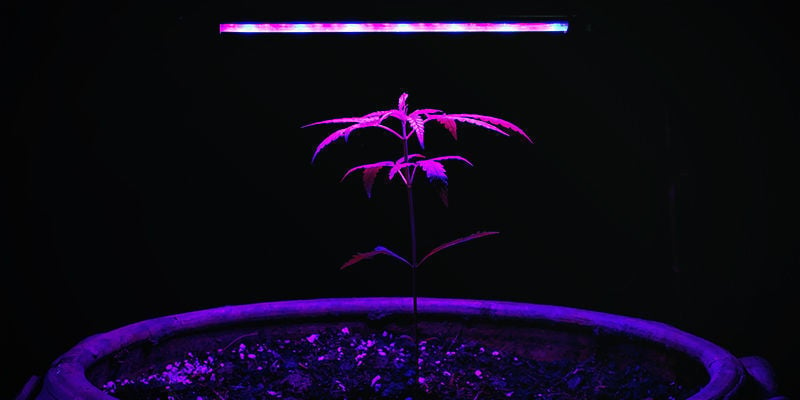 When it comes to preventing marijuana potassium deficiency, it really boils down to feeding moderately, ensuring ideal pH, and keeping lighting and temperature in check. In the case of the latter, ensuring you have the correct lighting setup for your plants is the first step. As a rule of thumb, make sure that your lights are positioned no closer than 30cm from your plant. Of course, always consult the manufacturer's guide for more advice, as the recommended distance may vary among devices.
Another way to prevent potassium deficiencies is to make sure your soil and nutrient solution are at the correct pH level. Cannabis plants grown in soil thrive at a pH of between 6.0–7.0. This allows the roots to fully absorb any nutrients in the substrate. In hydroponic operations, the ideal pH range is slightly more acidic, from 5.5–6.5. So be sure to test the pH level of your soil and nutrient solution to ensure it's tailored to your plants' needs.
Progress of potassium deficiency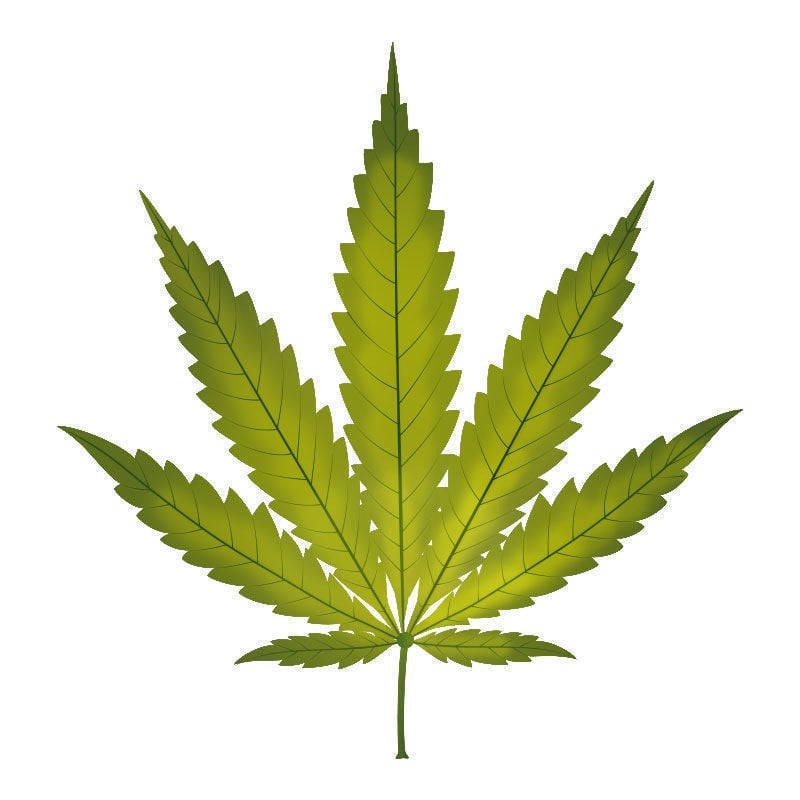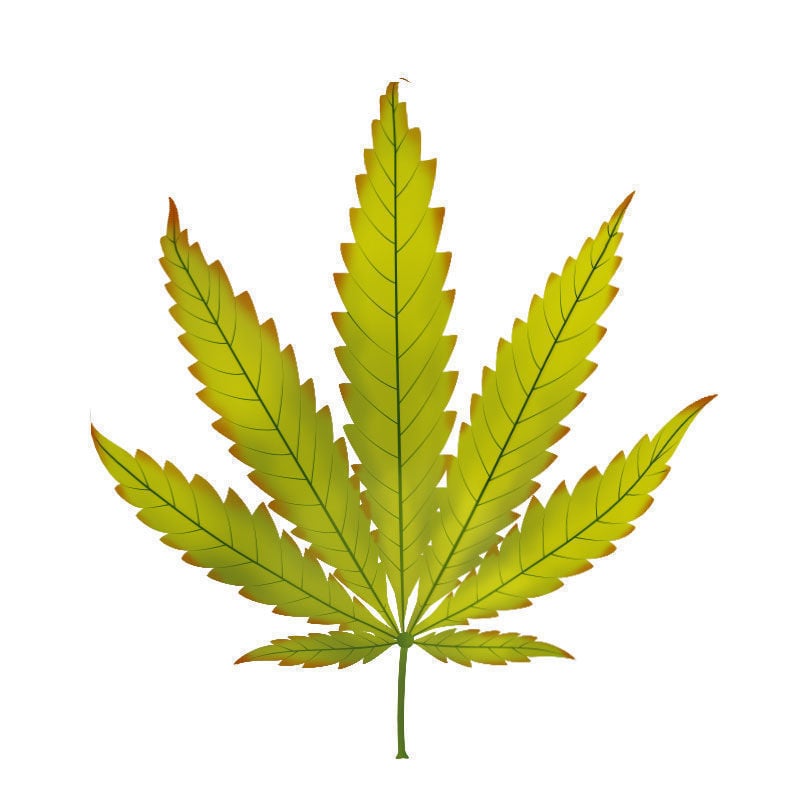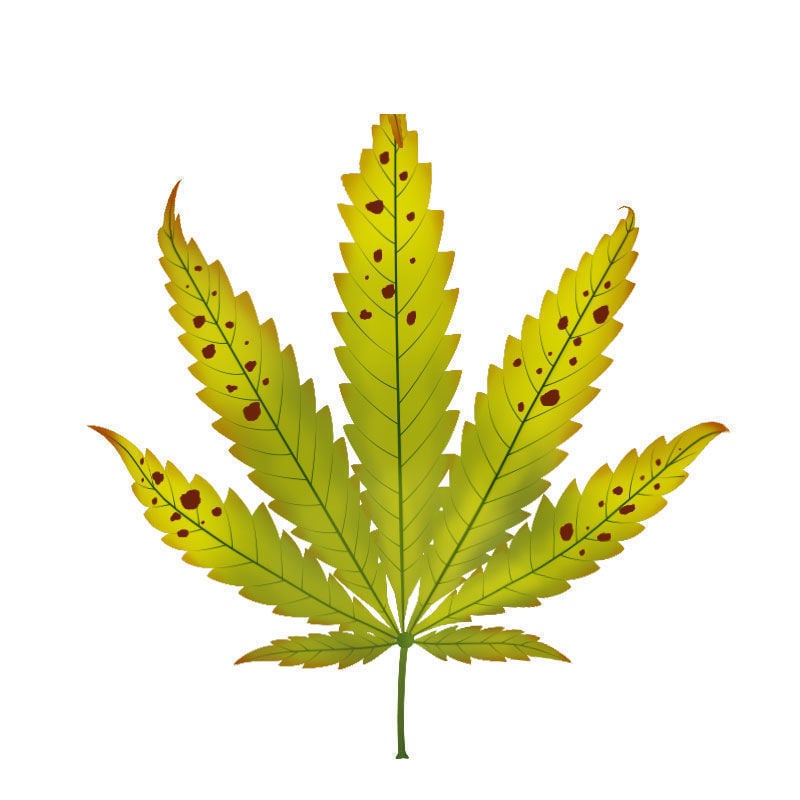 As discussed, a potassium deficiency progresses in severity, and symptoms will become more dramatic if plants are left untreated.
Yellowing and burning of leaves
A combination of yellowing and browning/burning of the leaf tips and edges is the clearest signal that something isn't right with your plant. The yellowing is often first to show, although some leaves may show signs of burning or browning first. When both yellowing and browning are found simultaneously, it's likely that potassium deficiency is in fact the issue.
Curling of leaves and stalled growth
Some plants may even exhibit patches of white on the tips, similar to those caused by light burn. If left to progress, leaves will begin to curl and die. As mentioned, older foliage usually exhibits signs of K deficiency first, but in some cases, symptoms will manifest in the top leaves first. Over time, the growth rate of the plant will be significantly impacted, resulting in unhealthy, undeveloped buds that won't be worth harvesting, let alone using.
What potassium deficiency looks like in cannabis plants
While we've described what to look out for when it comes to spotting the signs and symptoms of potassium deficiency, it's much easier to see for yourself. Below you'll find some images that show the early, middle, and later stages of plants impacted by a potassium deficiency.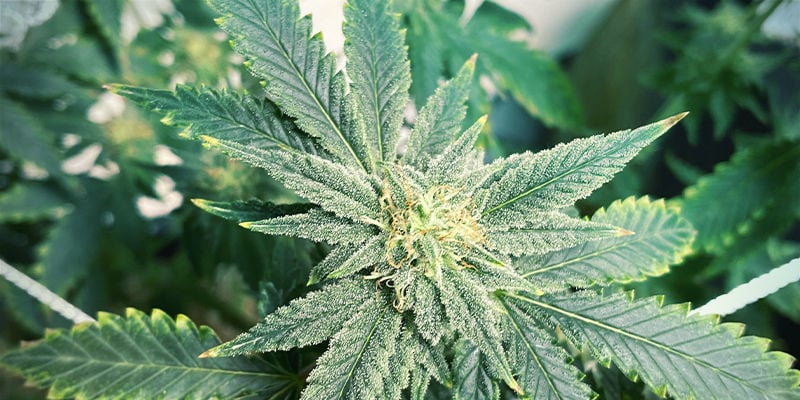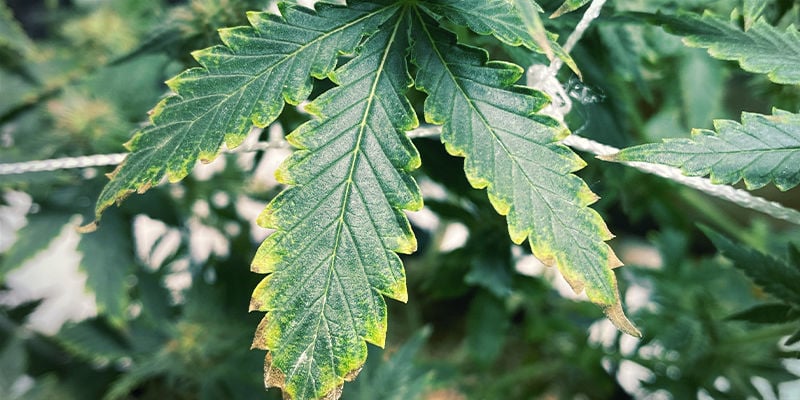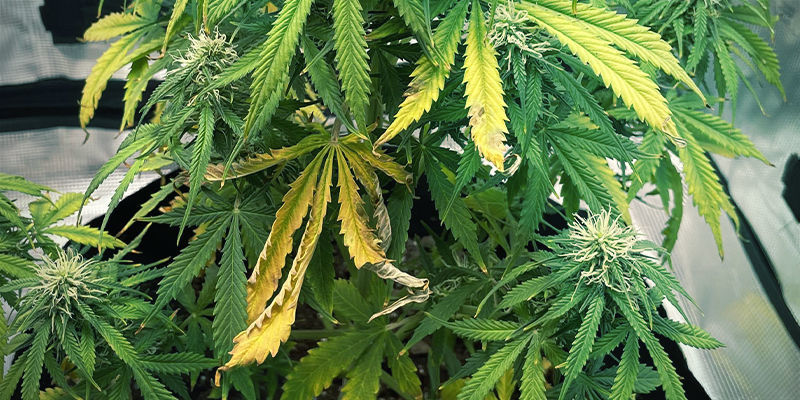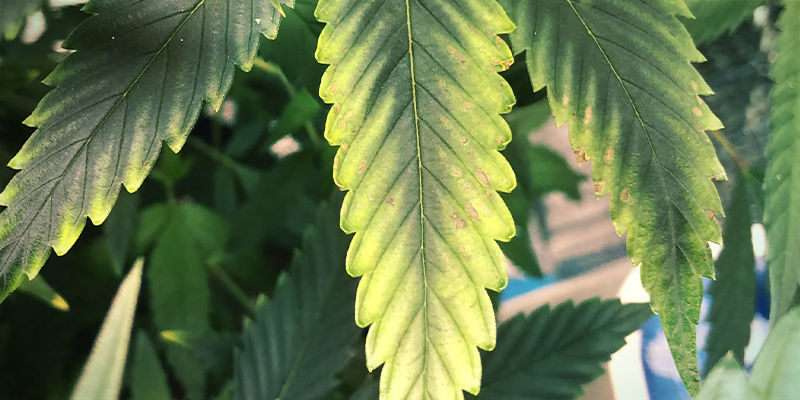 How to treat potassium deficiency
If you've noticed that the leaves on your plants are yellowing or showing burnt edges, it's time to act, and fast. Similar to that of prevention, proper treatment comes down to maintaining the optimal environment and substrate.
First, you can look to decrease the temperature. As discussed, this can be achieved by moving your lights further away if you're growing indoors. However, outside, plants may need to be repositioned or shaded if suffering from heat stress.
If the pH level of your soil is too high or too low, your plant won't be able to absorb the valuable nutrients it needs. Regularly test your substrate and nutrient solution with a pH meter to maintain the optimal range. If your deficiency is the result of nutrient lockout from overfeeding, you'll need to flush your substrate with pH-regulated water until it is devoid of nutrients, before slowly adding them back in with subsequent feeds.
And, of course, if your deficiency is truly due to a lack of K in the substrate, feed your plant with a cannabis-specific fertiliser to give it all the potassium it requires. Just make sure to feed it with the right fertiliser for its stage of growth—i.e. the vegetative stage or flowering stage.
Finally, remove the damaged leaves from the plant; they serve no purpose now. Once you've followed these steps, watch as the colour and vigour are restored to your plant.
Is potassium deficiency really that bad?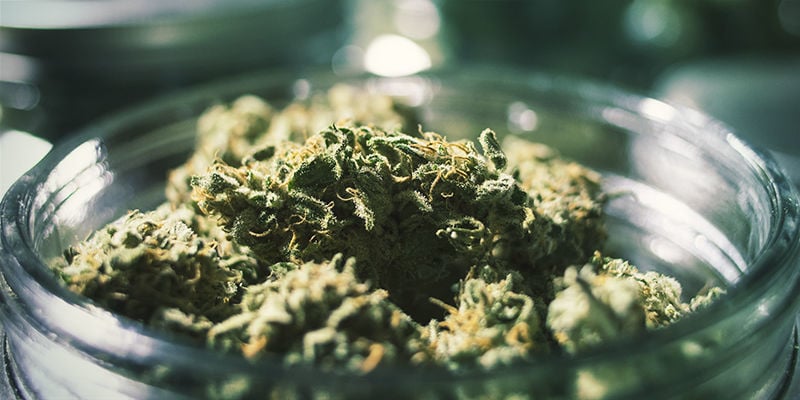 You might be thinking to yourself, "Is potassium deficiency really that bad?". Well, if left to progress, it actually is. Any cannabis grower worth their salt will tell you that a deficiency of a macronutrient can spell disaster for your plants and will deeply impact their overall health, not to mention the buds they may or may not produce. And if you're not able to harvest anything, then what's the point?
Potassium is a mobile macronutrient that is essential to plant growth and flowering, and plays a major role in photosynthesis, allowing your plant to flourish throughout its life cycle. This nutrient provides your plants with resilience during potential droughts and helps to regulate temperature so they can perform to the best of their ability. Without potassium, your plants will seriously underperform.
Potassium: Fundamental for cannabis plants
As you can probably tell by now, potassium is fundamental to cannabis cultivation. Whether you're new to the growing game or have heaps of experience, be sure to keep an eye on the health of your plants by performing regular check-ups and maintenance. It's during these times that you'll notice any issues with your plants, which you can then act quickly to rectify. Of course, preparation is key to prevention, so be sure to take the time to establish and maintain the ideal environment for your plants, and you simply can't go wrong.