Blog

4 min
Cannabis Nutrient Lockout: What It Is And How To Solve
4 min
Nutrient lockout is a common problem among growers, but fixing it requires some basic knowledge. Less-experienced growers may not recognise nutrient lockout for what it is, making the problem worse by doing the opposite of what's needed to bring their plants back to good health. Learn about nutrient lockout, how to fix it, and how to avoid it!
Nutrient lockout is among the most common problems cannabis growers experience, and it is far more problematic than a nutrient deficiency. Unfortunately, less-experienced growers don't always recognise nutrient lockout for what it really is. Many times, they might even do the exact opposite of what's needed to fix the problem. In this article, you will learn what nutrient lockout is, and most importantly, how to fix it and avoid it in the future.
What Is Nutrient Lockout?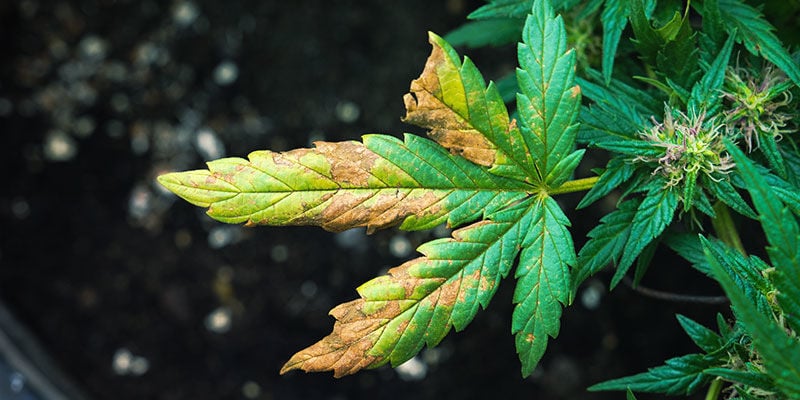 When cannabis plants experience nutrient lockout, they cannot take in the required nutrients to grow properly. This deficiency can manifest in discoloured leaves, poor yields, and, in the worst-case scenario, a lost grow altogether.
Why Is pH Level Important?
Nutrient lockout has a variety of causes. One of the most common culprits is incorrect pH level—whether this be from your water, soil, or the nutrients themselves.
Moreover, administering too much fertiliser, especially near the root zone, can catalyse a chemical reaction that causes cannabis plants not to take up nutrients. Finally, a buildup of salt deposits in your soil from the use of mineral (non-organic) fertilisers can also be a cause of nutrient lockout.
What is important to know about a typical nutrient lockout scenario is that all the required nutrients are present, but the plant simply cannot take them in. Cannabis plants can only uptake nutrients within a rather tight pH window, so if the pH level is off, your plants won't eat the food given to them.
Signs of Nutrient Lockout in Cannabis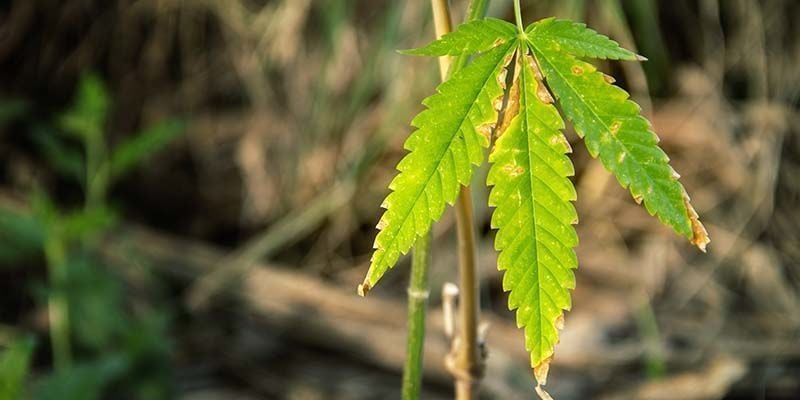 Many new growers see the symptoms of nutrient lockout, such as yellow leaves or overall poor growth, and think that the problem is a lack of nutrients. This, of course, is not technically far off, as plants aren't benefiting from the nutrients present in the growing medium, and thus are suffering from many of the same plights as undernourished plants.
However, rather than fixing the actual problem—be it pH, salt buildup, etc.—growers may be tempted to give even more nutrient solution, thinking this will solve the issue. The outcome? Your marijuana plants are even worse off than before.
How To Fix Nutrient Lockout in Cannabis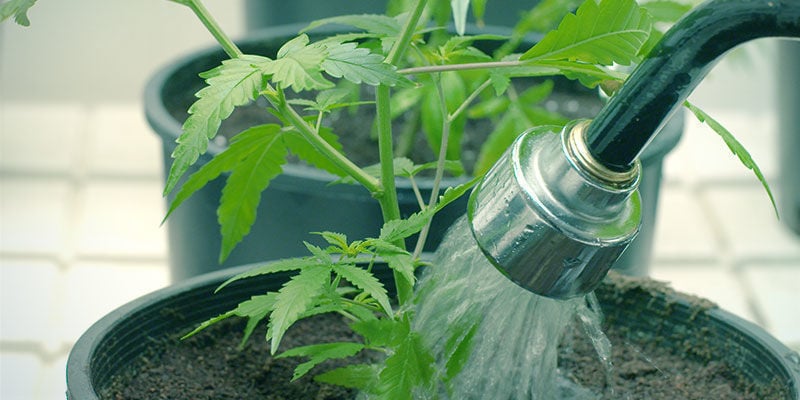 If left to progress, the damage done by nutrient lockout can significantly reduce the quality and quantity of your harvest. This is especially true during the flowering stage, when you're trying to pump up those juicy buds. Luckily, if you run into an issue, fixing nutrient lockout is not an altogether complicated endeavour. Simply follow the advice below, and your grow should soon get back on track.
Flushing
To fix nutrient lockout and restore your plant's ability to absorb macro and micronutrients in the growing medium, you can perform a nutrient flush. This involves cleansing the growing medium by saturating it with clean, pH-balanced water (and potentially a flushing agent).
If you grow in soil, the common flushing procedure is to administer as much water as necessary for half of it to drain out. This will require a pretty significant drench depending on the size of the plant. Following the flush, it is recommended to give your plants the correct amount of (pH-balanced) nutrient solution. Cannabis plants grown in soil enjoy a pH range from 6.0–7.0.
For hydroponic systems, the methods vary, but the underlying principle is the same: cleanse your system to get rid of salt and mineral buildup. Weed plants grown in hydro prefer slightly more acidic pH levels between 5.5–6.5.
Seasoned growers usually perform routine flushes to prevent problems with nutrient lockout before they can occur. It's a good idea to flush your pots or hydroponic system in regular intervals, for example when you move your plants to flower, and again halfway through the flowering stage.
How To Avoid Nutrient Lockout in Marijuana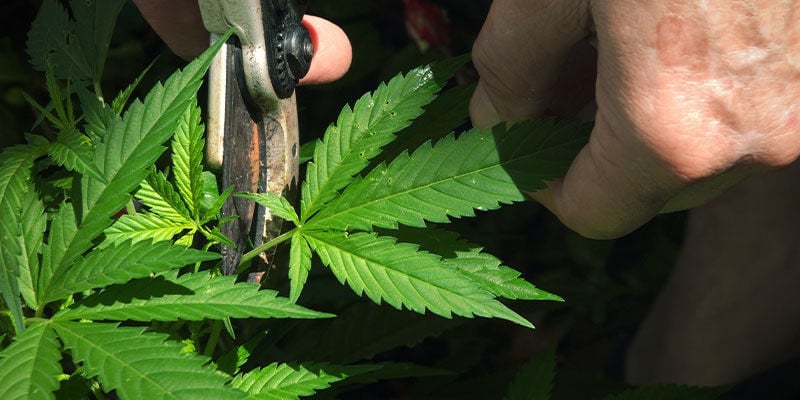 Avoiding nutrient lockout is far more effective than reversing it once it's been identified. By following a few simple practices, the chances of a successful grow are far higher.
Pruning
Sometimes, the requirement to feed your marijuana plants heavily is the reason for nutrient lockout. However, you can reduce your plant's nutrient requirements by performing some heavy pruning. Less plant mass means less nutrients needed to grow properly and yield favourably. That said, you want to avoid over-pruning, as this can be detrimental to plant health as well.
Reduce Stress
Sudden changes can be problematic for your plant. It is much easier for them to adapt when changes are gently introduced.
When you change to a 12/12 light schedule, the nutrient balance changes. Instead of requiring nitrogen in large quantities to grow foliage, a weed plant's need for phosphorus and potassium increases in order to support bloom, while its need for nitrogen is reduced.
This change in nutrients and lighting can be stressful for cannabis plants, so consider gradually changing their feed to allow them to adapt to their new stage of development. The same can be done with the lighting cycle—gradually reduce it from 18/6 (for example) to 12/12 over a period of one week to ease the process.
Try Organic Nutrients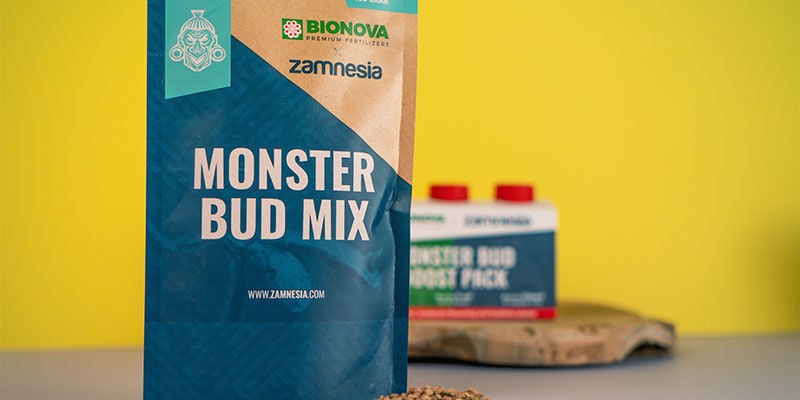 Organic nutrients can help to prevent nutrient lockout altogether. Non-organic nutrient solutions and fertilisers contain minerals, including salt, that will build up over time, changing your growing medium's pH level and possibly leading to nutrient lockout.
Organic fertilisers, on the other hand, don't contain those high amounts of salt, which means they are far less likely to cause nutrient lockout. However, even with organic fertilisers, routine flushes are always a good practice. Try our very own Monster Bud Mix to get your buds bulging!
Check pH Level Regularly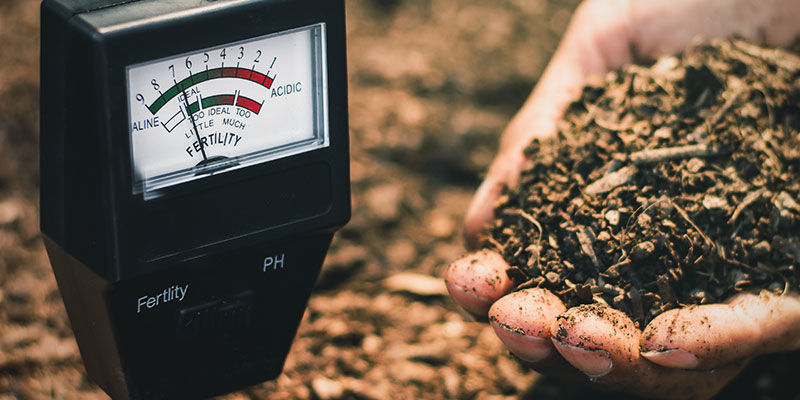 The cannabis root zone thrives in acidic environments. If it gets too alkaline, roots will no longer be able to absorb nutrients, thus causing nutrient lockout. As always, prevention is the best cure, so regularly monitoring the pH level of your soil and ensuring it stays in a comfortable range is a great way to avoid nutrient lockout.
As mentioned, cannabis grown in soil prefers a pH of 6.0–7.0, while hydroponically grown marijuana enjoys 5.5–6.5. To ensure your grow stays within these metrics, pick up a reliable pH meter, and potentially even an EC (electrical conductivity) meter to see the concentration of nutrients and salts in your growing medium.
In a soil grow, the best time to take a measurement is after watering. Not only do instruments work better in moist soil, but the biggest reason for a shift in pH level is using water that is too alkaline. In hydro grows, you'll want to monitor pH constantly, as plants are more fragile, and adverse changes need to be rectified as quickly as possible.
Conquer Nutrient Lockout in Weed and Enjoy Massive, Healthy Harvests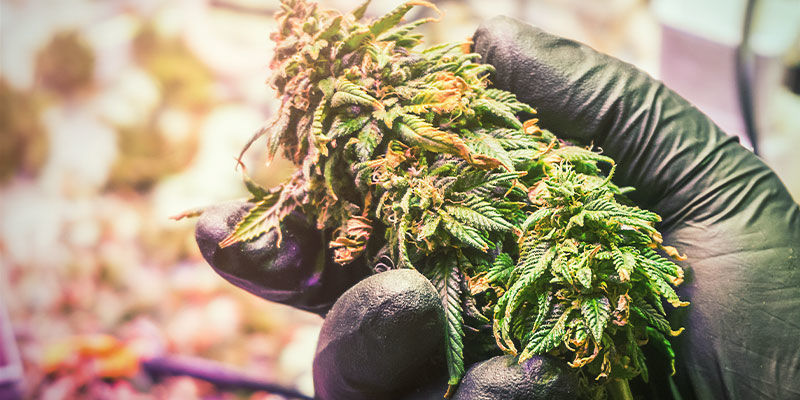 Many beginner cannabis growers fall victim to nutrient lockout, but veterans aren't exempt either. Everyone wants to give their plants enough food to develop huge, healthy buds, but there's definitely such a thing as too much. But now that you know how to recognise, solve, and prevent nutrient lockout, you'll have the best chance of achieving a successful grow and an abundant harvest!