Blog

1 min
Visionary Art Series - Michael Divine

1 min
"Touching that which cannot be touched, naming that which cannot be named, and expressing the vast ineffable inexpressible is-ness." - Michael Divine
"Touching that which cannot be touched, naming that which cannot be named, and expressing the vast ineffable inexpressible is-ness." - Michael Divine
Michael was born in 1976 to his family based in Connecticut. From a very young age Michael displayed an interest and talent for the arts, honing and developing his skills throughout his youth. Going against the norm for other artists, Michael decided to study religion and writing upon going to university, expanding his understanding and love of Eastern philosophy and mysticism. Whilst studying, Michael continued to paint and draw, whilst also pursuing his own lines of study in fine art, art history and art criticism. Two years into his university studies, Michael formally dropped out in order to dedicate more time to his art.
Throughout his adult life, Michael has spent his time traveling and painting, absorbing cultures, traditions and religions across the world in order to shape his understanding and work. He continues to draw and paint, using the philosophies, practices, art and music of the world to lead him.
Inspiration
Michael Divine draws on all aspects of his life to inspire his work. He not only relies on the theoretical and intellectual focuses of art and religion he has studied, but also the cultures, practices and principles of life that he has experienced first-hand during his travels – all of which he believes are part of living a vibrant and healthy life.
Michael's work encapsulates the Symbolist movement of the late 1800's and early 1900's, portraying scenes of Surrealism and Fantastic Realism. Through his work one can explore the psyche and the inner worlds of our soul – bringing forth spirituality and new levels of consciousness.
www.tenthousandvisions.com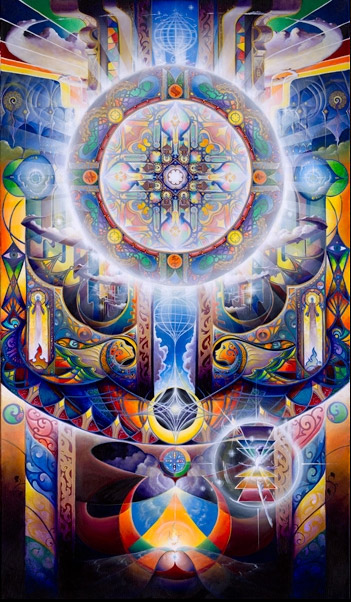 Illumination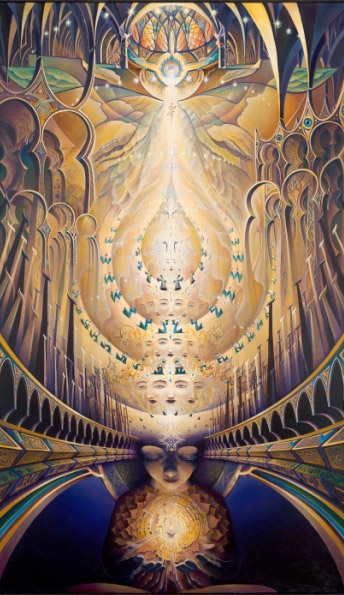 The Glass Onion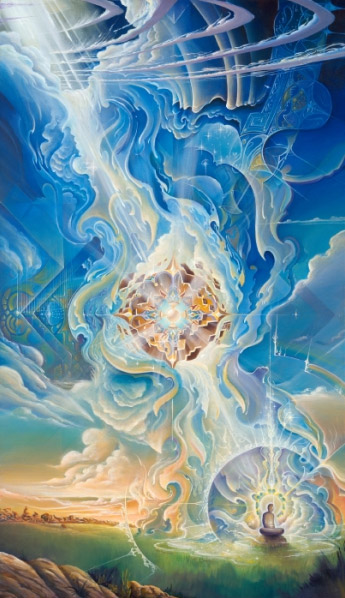 Birth of a Star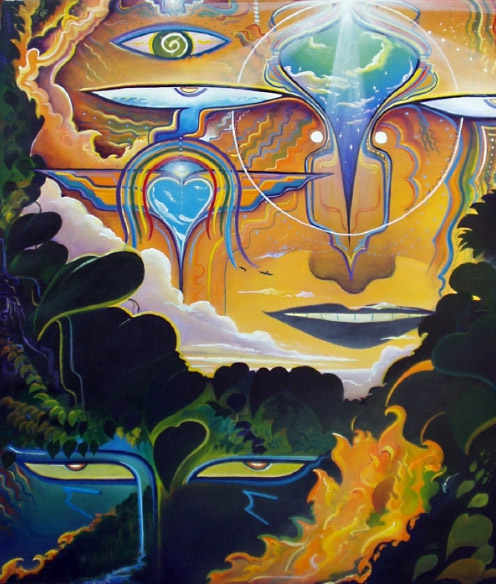 Secrets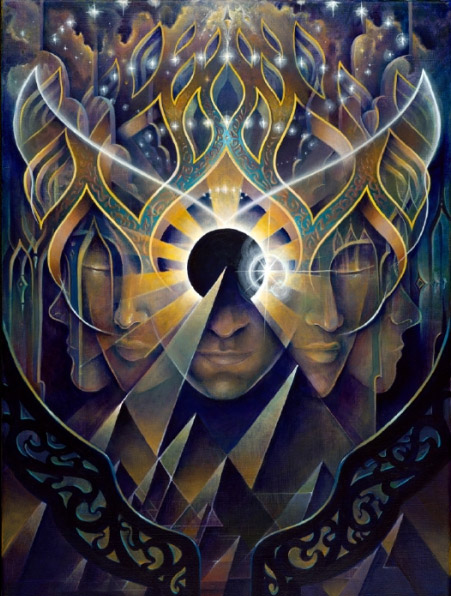 Pyramid Eclipse
---