Blog

1 min
Visionary Art Series - Android Jones

1 min
Meet Android Jones, the creator of Pop-Shamanistic visual art.
Meet Android Jones, the creator of Pop-Shamanistic visual art.
Name:
Andrew "Android" Jones
Bio:
Android Jones has had a very renowned and explorative career, shaping and moulding him into the visionary artist he is today. He has worked for the famous director, George Lucas, at Industrial Light and Magic, and later even went on to become the only North American to work as a concept artist for the computer game company Nintendo. Since then he has founded his own entertainment company called Massive Black Inc, and has worked with famous fashion designer, Tiffa Novoa. He even founded the non-profit online artist community conceptart.org that is still going strong to this day. When it comes to his exploits as a visionary artist, much of his work has featured as album cover art for numerous electronic and psybient musicians, such as Beats Antique, Sporeganic and Bluetech, as well as becoming popular across the world in print form.
As you can see, the work of Android Jones is not held to one medium or genre. Everyone appreciates his work and gains inspiration from his achievements and insights.
Inspirations:
Android Jones draws his inspiration from the ability of art to act as an agent of social change. Through the use of art in all of its forms, Jones aims to push the boundaries of human imagination and consciousness.
Medium:
Everything, Android Jones is a paragon of art in all of its forms.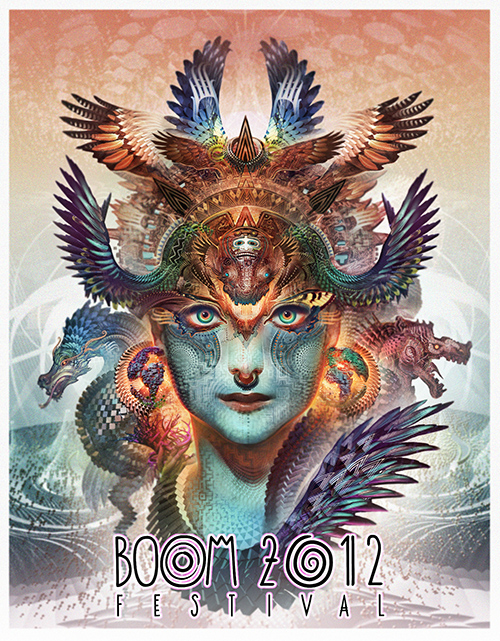 Android Jones - Dharma poster Boom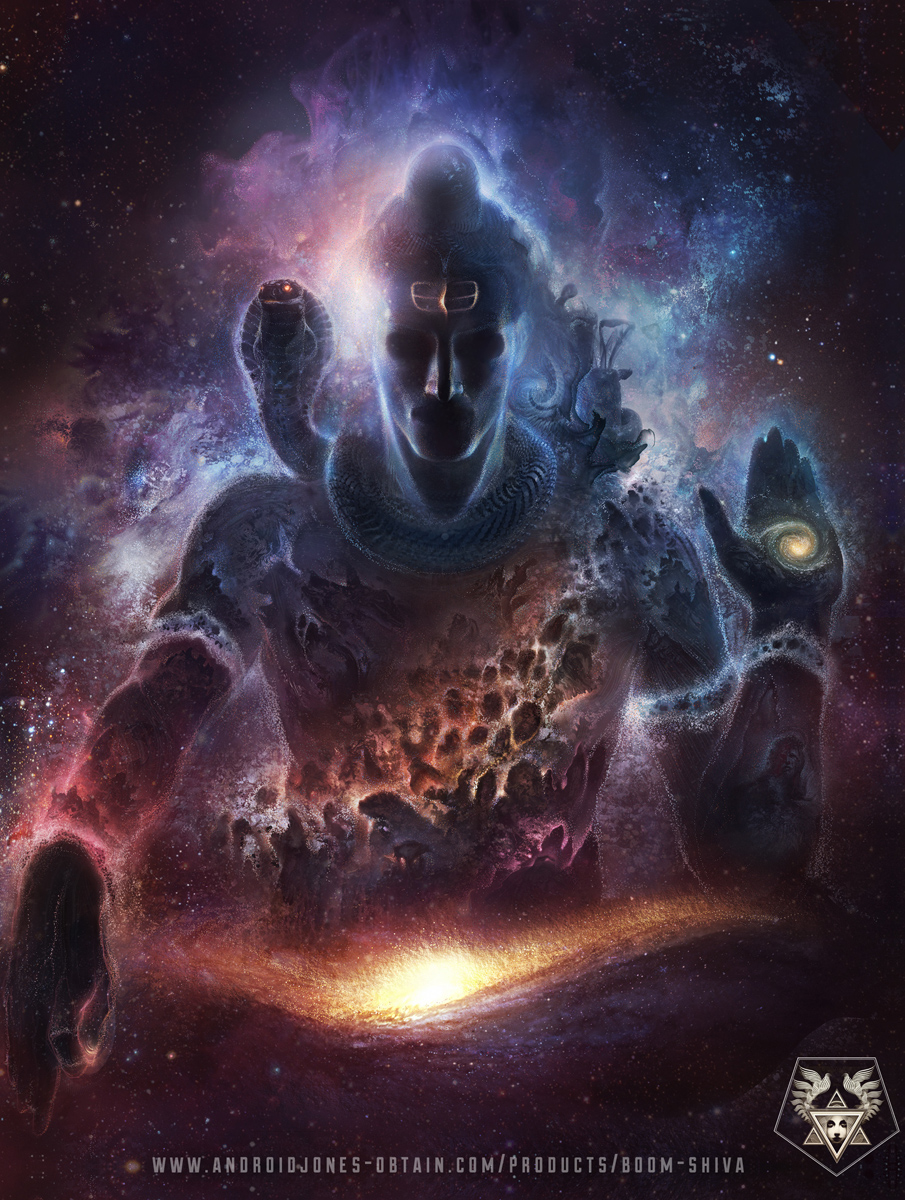 Android Jones - Boom Shiva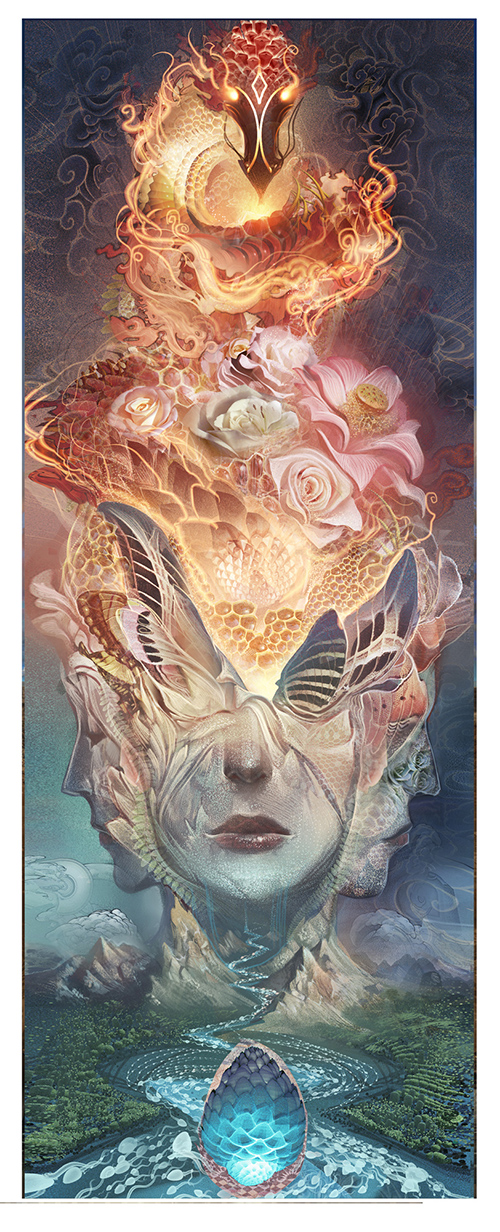 Android Jones - Fertility 2.0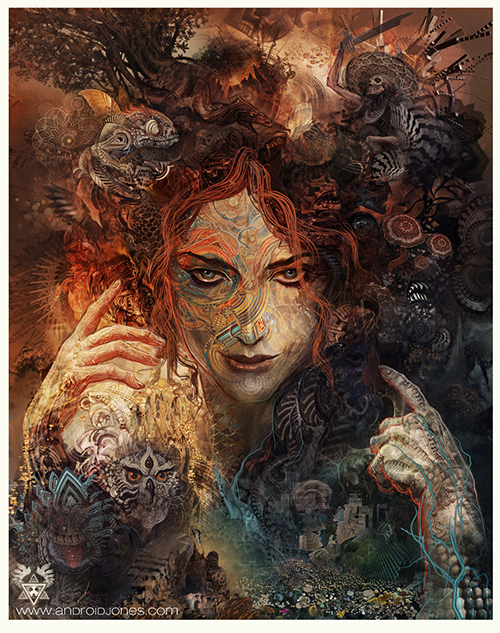 Android Jones - Pareidolia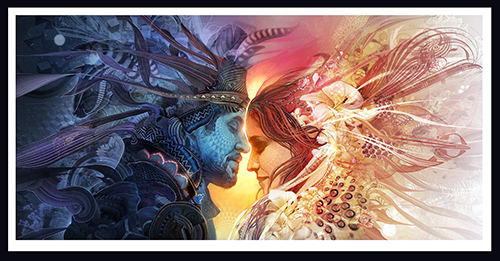 Android Jones - Union
---