Blog

5 min
Tales From The Cannabis Club Part 4: Happy Days Are Here Again

5 min
Introducing part 4 of Tales From the Cannabis Club, where Top Shelf Grower finds himself sampling the delights of Catalonian cannabis clubs - much to his delight, and ours. Read on to see what Catalan has to offer, and the antics of its regulars.
TALES FROM THE CANNABIS CLUB PART 4: HAPPY DAYS ARE HERE AGAIN
HUNTING THE FINEST CANNABIS IN THE LAND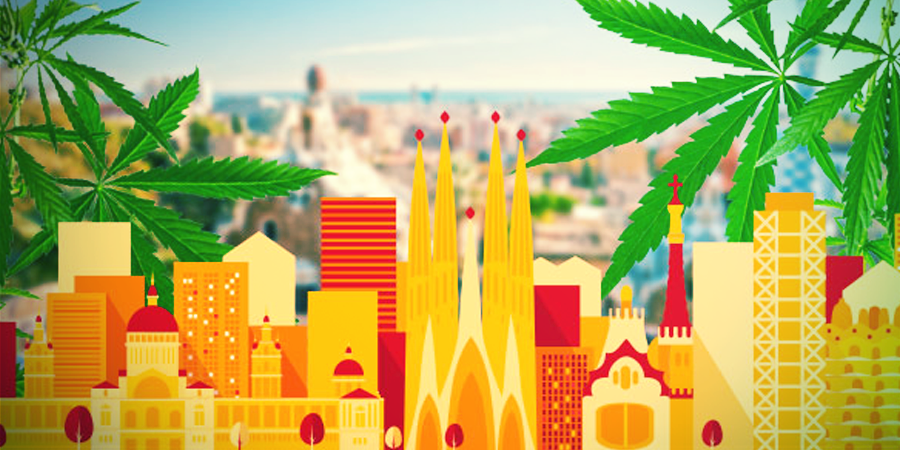 After some early jitters, I've finally found my feet in Tarragona. At last, I'm on terra-firma. Catalonia is weed country, and I feel right at home. I'm close to the heart of the new cannabis capital of Europe Barcelona. Presently I'm traversing its arteries and veins that run through the numerous small towns all along the Gold Coast.
Barcelona has somewhere in the region of 400 private members cannabis clubs and associations. But by no means are these the only clubs and associations to be found in Spain. Cannabis culture is positively thriving throughout the whole country. If and (and to a Catalonian, when) Catalonia breaks away from Spain as a separate Republic, cannabis will likely be amongst the first commodities traded between the two neighbours.
In my personal experience, the Catalan growers have some major competitive advantages over the growers in the South of Spain. Outdoor cultivation is de rigueur down south. The climate is perfect, and although legally cannabis must be cropped in a private space, most southern weed is still cropped outdoors.
Connoisseur grade buds are hard to come by down south unless grown hydroponically indoors with LED's. Some ganja farmers invest in cannabis specific nutrients and substrate, but most use cheap soils and tomato plant fertilisers. In contrast, the vast majority of Catalan cannabis is cultivated indoors to a professional standard.
NORTH VS SOUTH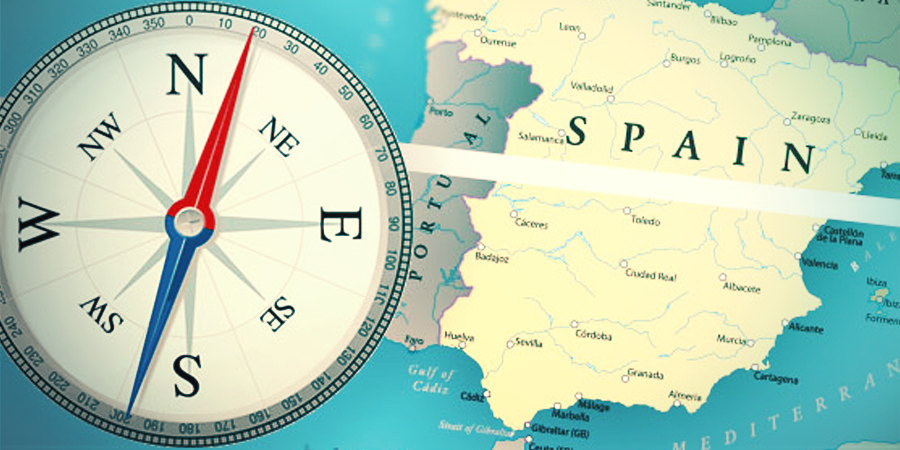 Soil and coco are the mediums of choice, and only brand name seeds and fertilisers are fit for a Catalan grow op. Organic growing is very much preferred over hydroponics. Oddly, outdoor cultivation is a rarity, as most growers are too scared of running afoul of the authorities and/or bandito crop rippers. Some home growers will risk an autoflowering plant or two on a balcony, but outdoor growing is not nearly as prevalent as it is in the south.
To be honest, most of the best marijuana I smoked in the south of Spain was not grown by Spanish growers. Pockets of British and Dutch master indoor growers were the only sources of genuine high-grade weed that I could find at least. As for hash, all the best stash is imported from North Africa and God knows where. Concentrates were virtually unavailable unless you extracted your own.
Up North in Catalonia stoners are spoiled for choice. Club menus are bigger and better. All kinds of cannabis herbs, waxes, oils and assorted hashish are readily available. Sure prices are generally higher than the typical €3-5 per gram down south, usually closer to €6-10 for buds and €10-30 per gram for super potent concentrates. But if you shop around on the Gold Coast you can find €5 per gram perfection!
DANK DAYS AT HAPPY DAYS
Having finally secured habitable lodgings I hardly spend any time at all in my new Casa. These days I'm on the road most of the week and regularly crash out on the couch in the evenings. But when I do get some down time I have an idyllic stoner sanctuary just around the corner. Not the local Gentlemen's Club/rub 'n tug, a little further down the main road is Happy Days.
This private members cannabis club is not your average smoke shack. This joint is a class act. The building itself is Oriental styled as it was previously a well decorated Chinese restaurant. Of course, the new owners have customised the interior ingeniously repurposing a buffet area into a magnificent cannabis menu display counter.
Other new additions include plenty of comfortable sofas, tasteful photographs of scenes from "The Godfather" and the odd James Dean and Marilyn Monroe picture adorn the walls. Naturally, a fine cannabis selection is behind the counter too.
Happy Days is a cool place to chillax literally. Its air conditioned and when the mercury starts to soar above 30°C you really need a stoner-friendly spot where you won't dissolve in a puddle of sweat, well I do. The atmosphere is very reminiscent of an Amsterdam coffeeshop, and this is not just because Happy Days is run by an Ex-pat family from the Netherlands.
When you blaze a spliff in the cool, dank confines of this club listening to Def Leppard and chat to Mila the Budtender in English about "Wiet" and ordinary madness it's easy to forget you're in Catalonia. Over a cappuccino and another joint it definitely begins to feel very much like sitting in a Dutch coffeeshop. That's probably why I joined. No definitely. Plus the coffee is pretty good too. All part of what makes Happy Days my favourite cannabis club to hang out in.
A CANNABIS MENU TO DROOL OVER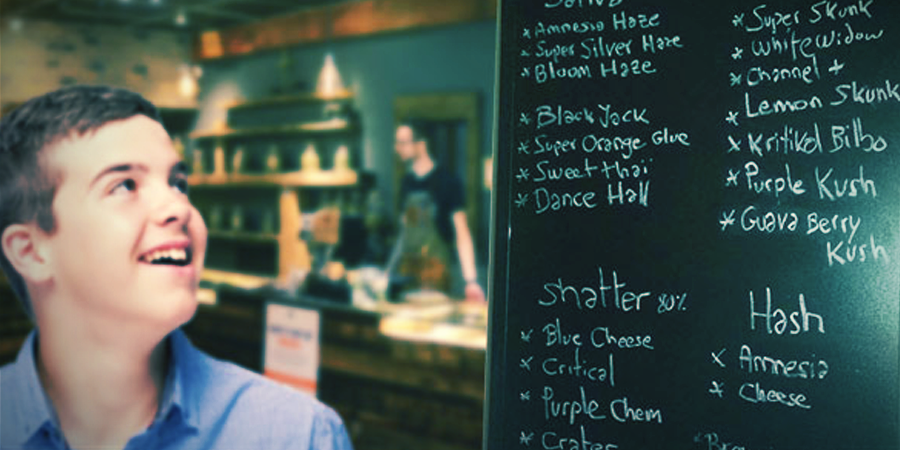 Virtually every cannabis club in Catalonia is guaranteed to have Amnesia Haze and/or Critical on the menu. Some clubs will have a menu that consists of entirely Ammo and Critical hybrids. Few clubs can boast a menu that is a blend of local favourites and international legends. But Happy Days is no ordinary cannabis club. These guys have their finger on the pulse and endeavour to have the most diverse range of weed, hash, and concentrate available to members.
Cannabis cup winning strains like Super Lemon Haze and Gorilla Glue are the premium priced €10-12 top-shelf nuggs. Even the budget €6 bud deals will feature legends like O.G. Kush and Bubblegum. The club selections of homemade sieved hash will cost you about €10 per g. Gourmet extracts like Shatter and Wax will be between €20-40 depending on quality. The mid-price range of €7/8 marijuana is a wide selection of local delights prominently featuring Amnesia Haze and Critical crosses. All in all a great mix of sativa and indica cannabis.
STRANGE, STUPID AND NOTHING BUT THE TRUTH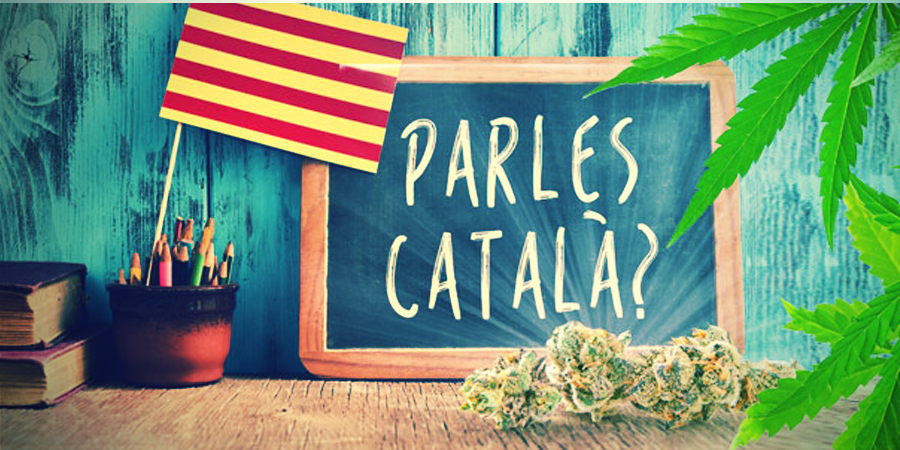 It wouldn't be Tales From The Cannabis Club without a genuine strange and hilariously true story from Happy Days. So let's finish on a high! How do you know this really happened? Well, you can never be certain about anything these days. But sometimes the best stories fall right into a writers lap, always without exception when you least expect it and are least prepared. And this is one of them.
One sunny weekday morning (I think it might have been Tuesday) I wandered into Happy Days to enjoy a spliff and make use of their wifi. My "verbal abuse of staff has led to the termination of services" with my internet provider. I meant every word in case you are wondering.
Anyway, back to Happy Days, it was a fine morning and since the club is open 10.00am until 2.30pm before closing for siesta time. I like to drop in get high and get busy writing. As I settled into my routine of rolling up and sipping on a black coffee as I booted up my laptop a couple of dudes swung by for a wake and bake.
Both are Happy Days regulars, one is Catalan the other Dutch and seemed to communicate with each other through a combination of Spanish and mime - Catalan is not quite the same as Spanish you see. So they post up on stools by the bar next to the bud counter.
The pair of stoners enjoy coffees and joints of Afghani #1 for breakfast. This struck me as a peculiar choice. I almost always blaze sativa's during the day preferably, Haze, if I'm writing. As I was on this day I believe I was toking some uplifting Amnesia Caramel (A hybrid of Amnesia Haze and Cream Caramel).
DUDE WHERES MY CAR?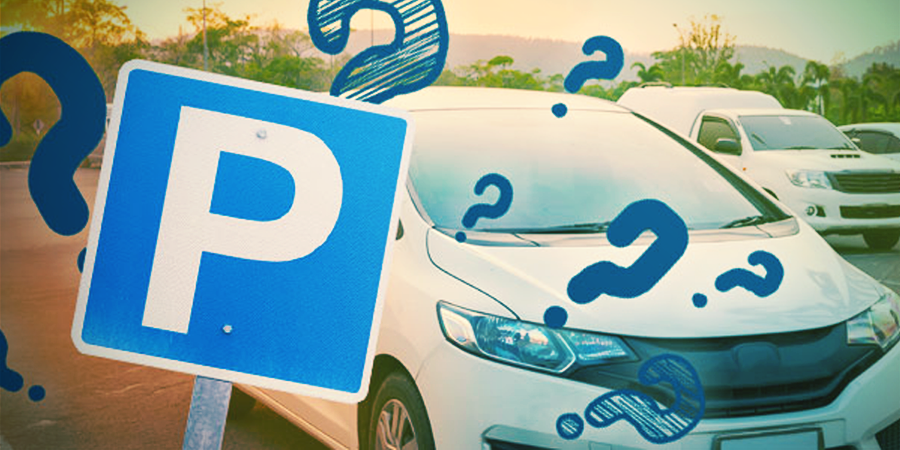 I busily typed away on my Zamnesia assignments. The creative juices were flowing. I was on a creative high when I noticed a creeping couchlock catching up on the pair at the bar. The first clue and what drew my attention was the eruption of laughter from Mila the Budtender. She observed the Catalan stoner mistakenly pour the sugar sachet for his coffee into the ash tray. He then proceeded to stir the cup of coffee seemingly none the wiser.
Meanwhile, the Dutch stoner was fading fast and looked like he was likely to fall asleep for 24 hours straight at any moment. Somehow they managed to smoke on until midday. By this time the giggling and joking had ceased. The heavy duty indica effects had thoroughly sedated both stoners. These dudes were in there late 30's and by all accounts seasoned tokers.
Invariably by 12.30pm, the munchies struck. The red eyed duo debated some in their own particular style. The gist of what I overheard was roughly "let's make a move to (name unclear) restaurant in the next town Segur De Calafell". Seemed logical but how would they get there I thought?
Surely they can't walk that distance. Then it hit me. They are going for a spin not walking. As they awkwardly stumbled towards the door, I had a grim feeling. This road trip was probably not going to end well. I got back to minding my own business and made a mental note to look out for a report of a fatal traffic accident in the local news later.
Some 15 minutes passed before the duo returned looking dejected and exhausted. As it turned out to my relief and great amusement, the pair had searched up and down the streets outside the club for the Spanish stoner's car. Eventually, they remembered that they had not driven to the club in the first place - returning to call for a Taxi.
Written by: Zamnesia
Zamnesia has spent years honing its products, ranges, and knowledge of all things psychedelic. Driven by the spirit of Zammi, Zamnesia strives to bring you accurate, factual, and informative content.

Find out about our writers
---