Super Lemon Haze: Cannabis Strain Review & Information
2 min
Super Lemon Haze is a multi-award-winning Haze that goes all out with huge citrus flavours and monstrous yields. Here is everything you need to know about this great sativa.
The award-winning Super Lemon Haze has several things going for her: a flavour profile that is all about refreshing citrus notes, monstrous yields that can exceed 1kg/plant, and a perfectly balanced high makes Haze lovers feel spoiled.
CHARACTERISTICS OF SUPER LEMON HAZE
Super Lemon Haze, originally created by Green House Seeds, is one of those sativas that pleases everyone, including indica lovers. Her powerful but not overwhelming high is the perfect companion for an active and creative day.
| | |
| --- | --- |
| Genetics | Sativa-dominant |
| Parents | Lemon Skunk, Super Silver Haze |
| THC | 19% |
| CBD | 0.20% |
| Flavours | Lemon, Citrus, Earthy, Herbal |
| Effects | Relaxing, Cerebral, Happy, Focused |
Green House Seeds created Super Lemon Haze by crossing Lemon Skunk with Super Silver Haze. Out comes a sativa-leaning hybrid (80% sativa) that combines indica and sativa characteristics with unprecedented finesse, both in the way she grows and in regards to her flavour and effect.
Clocking in at 19% THC, Super Lemon Haze delivers a fast-acting wave of physical relaxation before revving the mind up for an almost psychedelic experience. Her flavour profile is complex, with a wide palette of flavour notes atop a base of unmistakable Haze.
Super Lemon haze has won multiple awards, including 1st place at the High Times Cannabis Cup in 2008 and 2009, and 1st place at the IC420 Growers Cup in 2010.
View
HOW TO GROW SUPER LEMON HAZE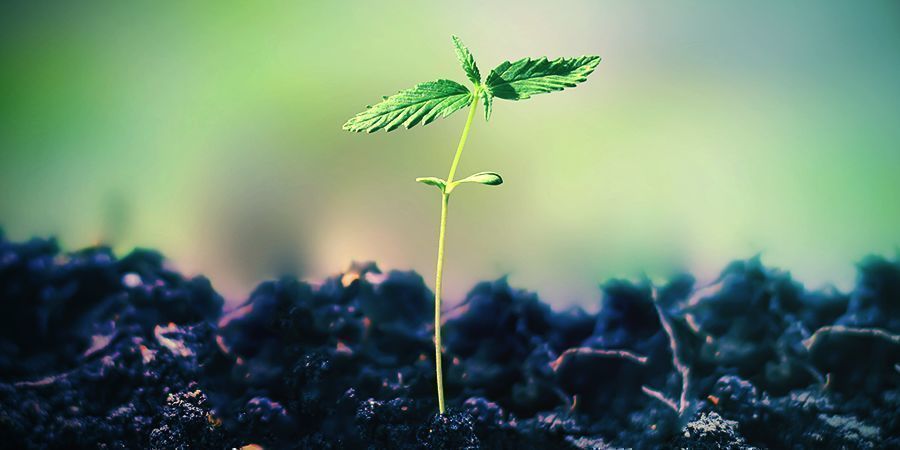 Super Lemon Haze is not a particularly difficult strain to grow, but she's perhaps not the best entry strain either. There may be easier plants out there, but growers will see good results from this plant with basic care.
| | |
| --- | --- |
| Grow Difficulty | Beginner / Intermediate |
| Best suitable to grow | Indoor / Outdoor |
| Climate | Sunny, Warm |
| Variety | Feminized |
| Height Indoor | Tall (~2m) |
| Height Outdoor | Tall (~2m) |
| Flowering Time | 10 Weeks |
| Harvest period (outdoor) | Mid-October |
| Yield Indoor | 800g/m² |
| Yield Outdoor | 1200g/plant |
Super Lemon Haze displays both indica and sativa characteristics as she grows. The latter manifest in thin-fingered leaves, while her short internodes are clearly from the indica side. The plant responds well to all kinds of growing techniques, and generates particularly good results when grown in a ScrOG (screen of green) or with LST (low-stress training) applied. She can be grown indoors or outdoors, and does equally well in soil and hydroponic setups.
Quite typical for a Haze, she requires an extended flowering period of 9–10 weeks. Though, ultimately, this is still relatively short. In this time, she develops very dense, long buds with a high flowertoleaf ratio. Indoors in good conditions, you can expect to harvest up to 800g/m².
Outdoors, Super Lemon Haze prefers a climate with plenty of sun and high temperatures, such as the Mediterranean. In favourable conditions, growers can see impressive yields of up to 1200g/plant when harvest comes around in mid-October.
SUPER LEMON HAZE: FLAVOUR & EFFECTS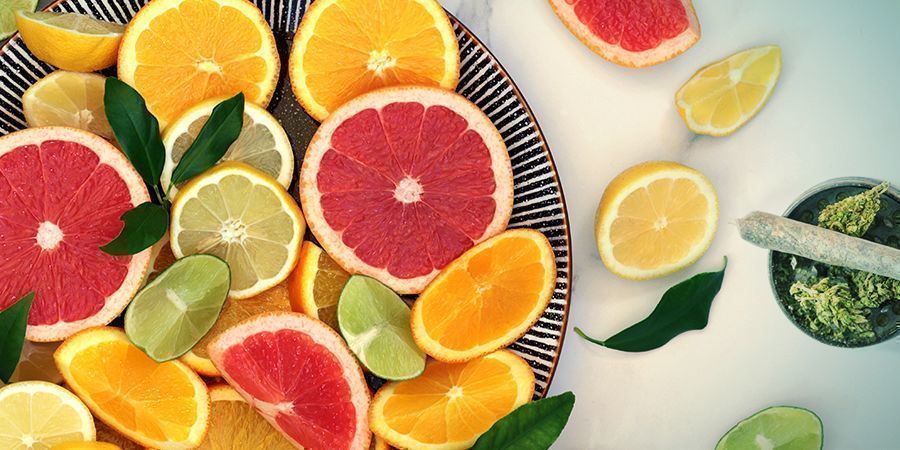 Super Lemon Haze is true to her name when it comes to her aroma and flavour. Sweet lemony citrus scents swirl with hints of earth and spice in these extremely fragrant buds. Much like her scent, the smoke of Super Lemon Haze is dominated by refreshing citrus complemented by earthiness and herbs.
Super Lemon Haze may take the occasional seasoned smoker by surprise. She starts out with a fast-hitting indica effect that is both strong and very relaxing. But before the indica can really take hold, the high shifts into a cerebral and happy high that at times can feel psychedelic. By all accounts, it's certainly euphoric. Boosts of energy and creativity can be felt after just a couple tokes. This makes the strain a fabulous daytime smoke that goes great with all kinds of activities. Despite her powerful buzzing high, one can still remain focused.
SUPER LEMON HAZE: FINAL VERDICT
No doubt, Super Lemon Haze has everything that lovers of good sativa cannabis could wish for. Her spectacular high, both soothing and energising, delivers exactly what you'd expect from a quality Haze, which is why she has become such an eternal favourite amongst connoisseurs.