Blog

4 min
G Pen: A Masterclass From Vaporizing Visionaries
4 min
So many vaporizers, so little time! Founded in 2012, G Pen has blazed the trail for what portable devices can and should be. With many competitors left in the dust, what makes G Pen unique in its approach to high-quality yet affordable vaporizers? We take a look at this and much more.
It's no secret that G Pen has become a go-to brand for portable, affordable, and innovative vaporizers. With so many versatile products available to suit all preferences, G Pen has your vaping needs covered. But how did G Pen become one of the biggest and most popular vape companies in the world? We'll answer this, and showcase a few hallmark products that really speak to what G Pen is all about.
G Pen — More Than a Lifestyle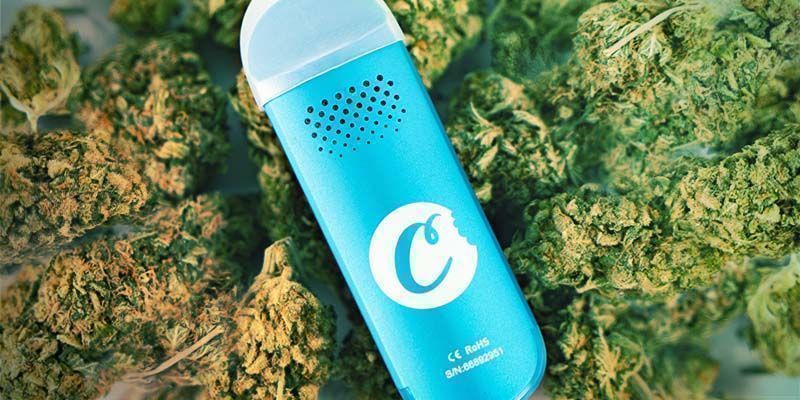 Founded in 2012 by Chris Folkerts and business partner Anthony Marino, Grenco Science is the parent company of the G Pen. Originally a lifestyle and music brand, it wasn't until Folkerts was introduced to early battery-powered vaporizer technology that he saw the potential to grow further. Folkerts' foresight and business acumen meant that Grenco Science had an early lead on introducing dry herb vaporizers to the market. With next to no competition at the time, they were able to carve out a space as a reliable, effective, and affordable portable vaporizer solution.
Since then, the company has gone from strength to strength, offering up new products and vaping innovations to suit a diverse population of customers. Not only content in providing great vaporizers, G Pen has also created an initiative to give back to charities and non-profit organisations. The Charity Series is an exclusive range of collaborative products wherein a portion of the net proceeds are donated to worthwhile causes. These collaborations include limited-edition versions of the G Pen Pro adorned with artwork from companies such as Santa Cruz, Fader, and even prominent cannabis culture icons like Snoop Dogg.
You would think that after nearly 10 years since the G Pen's creation, the company's popularity would be waning. Well, this couldn't be further from the truth. With new and innovative products being released, some of which are new iterations of previous vaporizers, G Pen is set on perfecting the past and ushering in the future. Certainly not looking to rest on their laurels, this is a company dedicated to providing a flawless vaping experience each and every time.
G Pen — Portable Products To Be Proud Of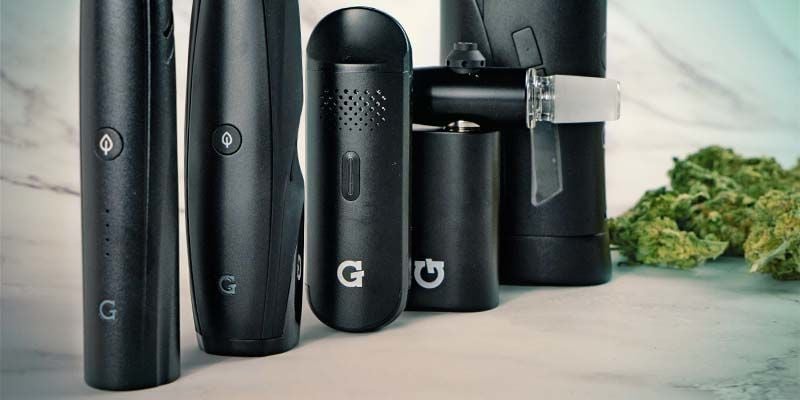 So, what does G Pen do to stay out front when it comes to innovation and superior quality? Whether you're a casual cannabis fan or consider yourself something of a vape connoisseur, G Pen has something to fit the bill. With that in mind, we've put together a few standout items that are sure to give you an indication of exactly what G Pen is all about.
G Pen Pro — Professional Hits on the Go
G Pen's flagship vaporizer, the G Pen Pro, is an intuitive, pocket-sized, and easy to use device—exactly how a vaporizer should be. Geared for use with your favourite dry herb, there's certainly plenty of bang for your buck with the Pro. Featuring a sleek, timeless, and functional design, everything you need is housed within a robust aluminium body that is perfect for a life on the go.
Simply unscrew the mouthpiece to reveal the ceramic heating chamber, which features ample room for you to fill with herb (up to 0.25g). Once loaded, you'll be ready for a flavourful vape in next to no time. All that's left to do is click the single button located on the front of the G Pen Pro. The device has three preset temperature settings that are colour-coded to allow for easy selection: Blue, Green, and Red (190, 205, and 220°C). Each setting provides a smooth vaporizing experience until the last pull. With other vaporizers offering an unnecessarily complicated take on user interface, it's refreshing to see a device that is effortless to use, without extra expense or sacrifices in another area.
G Pen Elite II — Fine-tuned vaping for all
With a device so popular as the Elite, it is no surprise that a second iteration was in the cards. Introducing the Elite II, a state-of-the-art portable vaporizer that is bound to impress. Building on what made the original so great, this device boasts customisable features and even Wi-Fi connectivity to track usage and receive firmware updates.
Similar to the Pro, the Elite II's chamber is hidden directly under the mouthpiece, providing plenty of space for your herb. Once the mouthpiece is snapped back into position, a flavourful and potent vape is just moments away. The Elite II allows users to select a temperature within a range of 93–221°C, resulting in maximum flavour and effects from your chosen strains. Overall, this is an intuitive, easy-to-use, and streamlined vaporizer that is designed to make portable pulls as enjoyable as possible.
G Pen Connect — Get the Best of Both Worlds
The Connect offers something a little different. Many times, cannabis fans are torn between choosing a bong or a vaporizer. Make this conundrum a thing of the past with the G Pen Connect. Able to fit almost any water pipe you can think of, this device opens up plenty of options and subverts expectations of what a vaporizer can be. While some vaporizers from G Pen are geared toward dried herb use only, the Connect allows users to get the most out of their favourite concentrates and oils too.
Using the Connect forgoes any potential harshness, as the device maintains the G Pen's trademark smooth and flavourful hits while the water from the pipe cools the vapor. With a tapered fit, the Connect can easily and securely attach to 10, 14, and 18mm joints. With a powerful 850mAh battery, your concentrates will be heated and ready to go in seconds. One try of this vaporizer, and you'll really wonder how you managed without it.
G Pen Roam — Free-Roaming, Flavourful Pulls
The Roam is the perfect travel companion for those seeking smooth, water-cooled pulls. Housed in the sleek aluminium case is a discrete quartz tank with a borosilicate glass tube, allowing you to take flavourful hits on the go. With a long-lasting 1300mAh battery, the Roam is quick to heat and provides huge clouds almost instantly. It's effortless to reach your desired temperature, and with an easy-to-read LED display, the device can be dialled in to a setting of your choice. With temperatures ranging from 204–427°C, it's simple to get the best out of your chosen substance.
The device can also be taken apart for cleaning, and comes complete with a hemp travel case with room for two concentrate jars and a pocket for accessories. There's even space for a micro-USB for charging, and the all-important loading tool. This vaporizer is truly kitted out for the job.
G Pen — Available Now!

So, whether you're looking for a reliable replacement or to open your mind to the wonderful world of vaping, G Pen has you covered—and then some! Providing superior-quality products at prices that aren't going to break the bank, they cater to all personal styles, preferences, and requirements. With new, innovative products sitting proudly beside their trademark vaporizers, there's never been a better time to check out what G Pen has to offer. Fortunately, you don't need to go far to find them, as they are in stock and ready to purchase from the Zamnesia store!