Blog

3 min
Candy Rain: Cannabis Strain Review & Information
3 min
Leave your umbrella behind and feel the full downpour of Candy Rain. This powerhouse indica-dominant strain showcases sweet, fruity buds that are bound to impress. Coupled with an easygoing growing experience and a euphoric high, this is a strain that has plenty going for it. Let's dive in!
Make it rain! From the team at Zamnesia Seeds comes an absolute powerhouse of a strain. Candy Rain promises amazing flavours and inspiring effects—all wrapped up in a growing experience that's accessible to all levels of expertise. But does she deliver on these promises? Well, we're happy to say she does! Discover why Candy Rain deserves a coveted place in your grow-op.
Characteristics of Candy Rain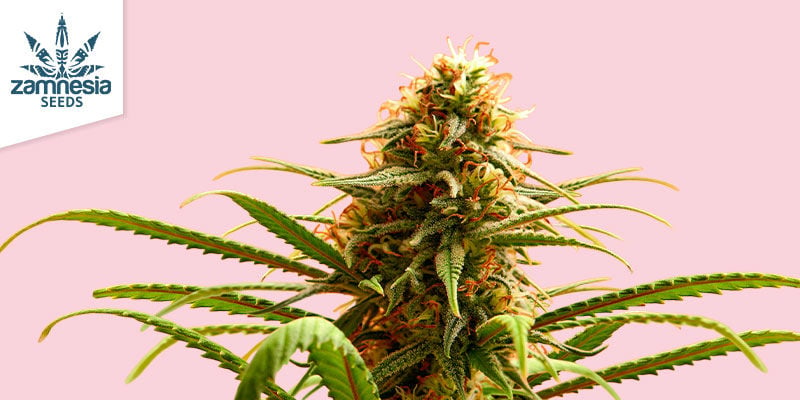 Candy Rain derives from an outstanding combination of Gelato and London Pound Cake. This indica-dominant strain has the potential to deliver huge yields of flavourful and potent buds, while staying relatively compact and easy to manage.
| | |
| --- | --- |
| Genetics | Indica-dominant (70% Indica / 30% Sativa) |
| Parents | Gelato x London Pound Cake |
| THC | 18–20%+ |
| CBD | Low |
| Flavours | Sweet, Fruity, Citrus |
| Effects | Uplifting, Euphoria |
Candy Rain takes the best parts of her super-sweet heritage to deliver a cannabis experience that satisfies from the first hit to the last. Not only impressive in the flavour and THC departments, Candy Rain is also easy and rewarding to grow.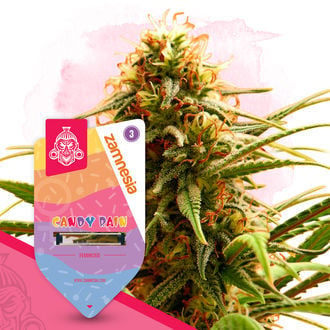 View
How to grow Candy Rain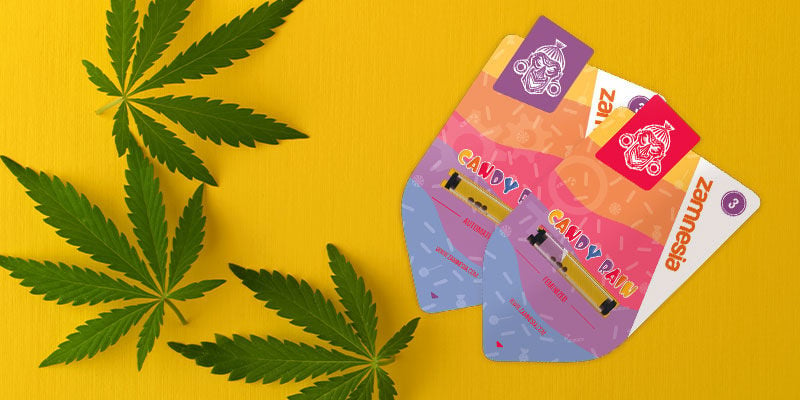 Whether you're new to the cannabis cultivation game or a veteran of the craft, growers are in luck with Candy Rain. She is a receptive and cooperative growing partner that can be cultivated in pretty much any environment—although she performs best in warm and sunny climates. Just provide a decent level of maintenance and upkeep, and she'll reward.
| | |
| --- | --- |
| Grow Difficulty | Beginner/Intermediate |
| Best Suited to Grow | Indoor/Outdoor |
| Climate | Sunny, Warm |
| Variety | Feminized |
| Height Indoor | 110–130cm |
| Height Outdoor | 130–150cm |
| Flowering Time | 9–10 Weeks |
| Harvest Period (Outdoor) | October |
| Yield Indoor | 450–550g/m² |
| Yield Outdoor | 550g/plant |
Candy Rain proves herself throughout each stage of the growing cycle. Though she requires a basic level of maintenance, she is by no means demanding. Reaching an average height of 130cm, she'll slot perfectly into most grow rooms or outdoor spaces. And with a bit of LST, you can keep her even closer to the ground. More advanced cultivators can even try high-stress training techniques, such as topping and super cropping, to further control her structure and maximise yields.
Taking an average of 9–10 weeks to flower indoors, growers don't have to wait long to secure a large haul of up to 450–550g/m². Outdoors, up to 550g/plant is up for grabs when harvest time rolls around in mid-October. A massive return regardless of where you choose to grow Candy Rain.
Candy Rain Automatic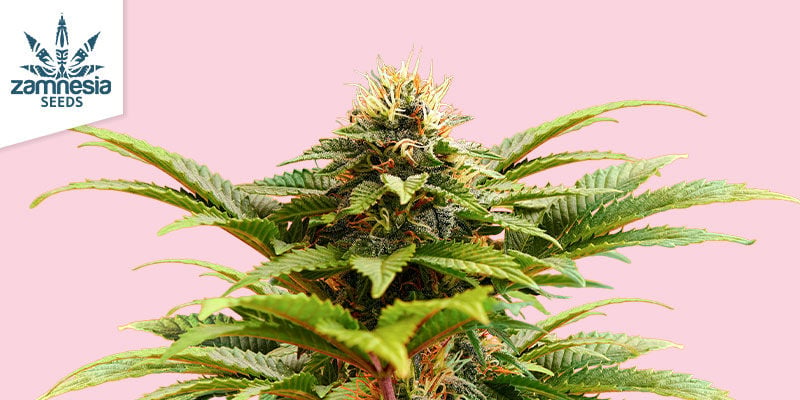 While Candy Rain feminized is already easygoing, those looking for a truly effortless grow experience can opt for the autoflowering version. That's right, Candy Rain Automatic takes just 10 weeks from seed to harvest, without sacrificing the original's flavour or effects.
Standing a little shorter than the feminized photoperiod version, Candy Rain Automatic reaches heights of 100–110cm, making her the perfect pocket-sized plant to place indoors or out. Once ready to harvest, Candy Rain Automatic offers up to 400–500g/m² inside and 80–120g/plant outside. A pretty sizeable return!
Candy Rain Automatic's buds are sweet and fruity with just a pinch of citrus. With THC levels in the region of 12–15%, she's not as potent on the surface as her feminized counterpart, but what she does, she does very well. Users can anticipate strong uplifting and euphoric sensations with each toke.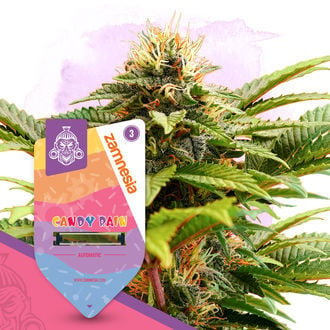 View
Candy Rain: Flavour and effects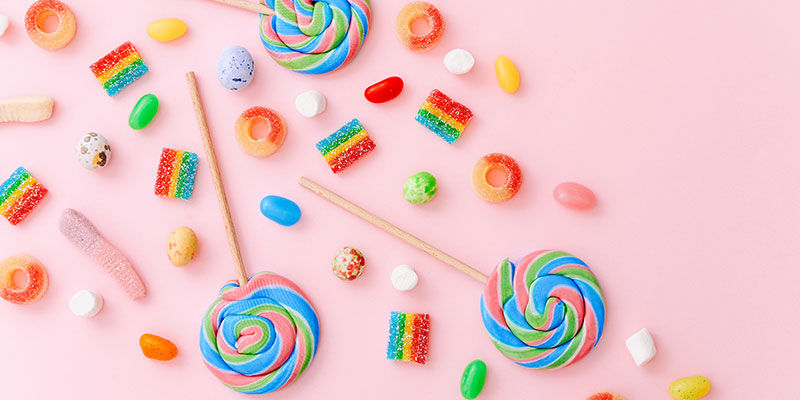 Candy Rain's bountiful buds are teeming with aromatic terpenes that are perfect for vaping and smoking. Those searching for refreshing flavours will find them in abundance. Let rich, sweet, fruity notes wash over you. With just a little citrus thrown in for good measure, Candy Rain has a taste profile that's truly moreish—great for crafting hash and rosin!
With THC levels of around 18–20%, Candy Rain offers a decent level of potency that's sure to impress. Just a couple of hits is all it takes to get a feel for her inspiring effect. She'll treat you to some well-deserved euphoria, lending herself to a social smoking session. Once the initial wave has passed, users are left with a satisfying body stone that is perfect for chilling out.
Candy Rain: No umbrella needed!
Overall, Candy Rain showcases fantastic flavours, wonderful aromas, and powerful effects that are sure to win her plenty of fans. Coupled with a growing experience that's accessible and hugely rewarding, there's little not to love about this strain. Of course, there's always the autoflowering version should you want an even easier ride!
As you can probably tell by this point, Candy Rain is a cannabis force to be reckoned with. This is no drizzle of a strain; this is a full-on deluge of exceptional flavours and effects!