Blog

5 min
What Is Matcha And How To Prepare It
5 min
Matcha has been enjoyed for hundreds of years—for good reason. It has a host of potential benefits and a unique taste profile; and it's very simple to make yourself! In this article, we'll walk you through the history of matcha, its pros and cons, how it compares to green tea and coffee, and how to make iced or hot matcha at home.
You're probably aware of the hype around matcha—but what actually is this mysterious green stuff? If you haven't dared to try it yourself yet, in this article you'll learn everything you need to know about its origin, taste, and potential health benefits, how it compares to green tea and coffee, as well as a simple recipe for making your own matcha.
What is matcha?
Matcha is a type of powdered green tea made from the leaves of the Camellia sinensis plant. The plant material is produced through a complex process that involves drying and removing specific parts of the leaves and grinding them into a very fine powder. Matcha powder can be mixed with water or milk/milk alternatives.
History of matcha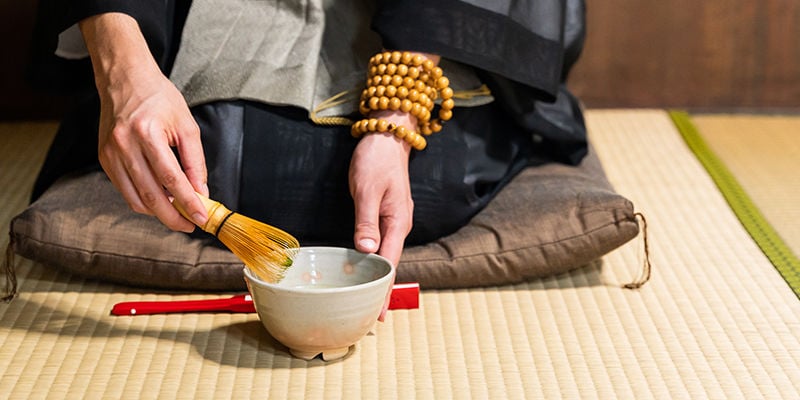 While it is of Chinese origin, matcha became especially popular in feudal Japan, and is today regarded as traditionally Japanese.
It is said that in China, green tea powder, mixed into a drink with water and salt, was popular among Buddhist monks. Apparently, it was also a Buddhist monk who brought matcha to Japan for the first time, propagating its ceremonial value (and the Rinzai school of Buddhism).
Matcha came to be celebrated for its ability to enhance focus. For instance, Zen monks used it for better concentration during long episodes of sitting meditation, and samurai warriors used it to gain mental alertness before battle. Furthermore, it was popular among the Japanese elite, and later became more accessible to common folk, albeit remaining pricey.
What does matcha taste like?
Its taste of course depends on a number of factors, such as the product's quality, the specific blend of matcha, and how it's prepared. But typically, you'll first notice a hint of earthiness on your tongue, which some find bitter, and others don't. As you drink it, you'll notice its special texture. Your matcha experience will become more interesting with the aftertaste. The initial earthy flavour may be followed by anything from notes of sweet nuts over an intense savoury background to floral notes or a bittersweet taste. As matcha can have a very complex flavour profile, you may in fact sense a combination of all of the above!
Potential health benefits of matcha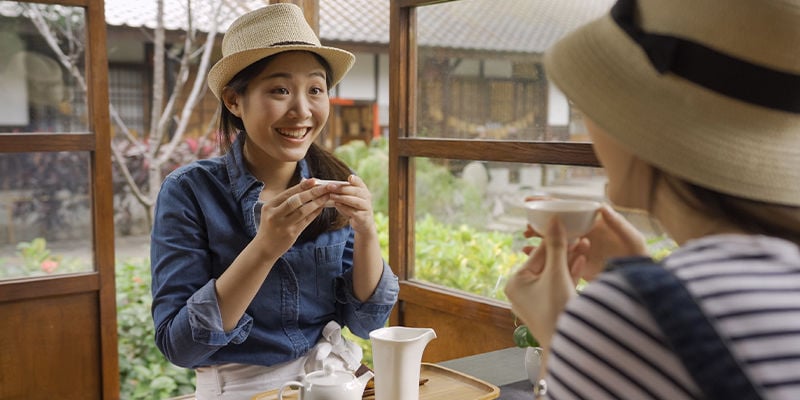 As it contains a huge amount of goodness, matcha is thought to exhibit a range of potential wellness benefits, such as the following:
Rich in antioxidants
May support cardiovascular health
Potentially helps to protect the liver
May improve mood
Can enhance short-term focus
Potentially helps with feelings of nervousness
May promote skin health (due to the high concentration of antioxidants and other beneficial compounds)
May help to support the immune system
May work as a natural aphrodisiac
It's safe during pregnancy and breastfeeding
…and the list goes on.
What are the side effects of matcha?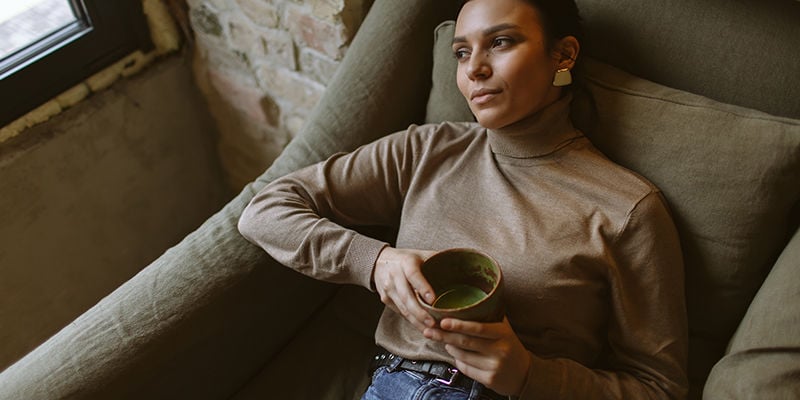 Are you awed by all the potential benefits of this magic green tonic? Fair enough! To get the whole picture, though, let's look at potential adverse effects too. Most of these effects can be mitigated, so we'll add a tip on how to do so with each point on the list. Here we go:
May upset your stomach (due to the presence of tannins, which can be especially harsh on an empty stomach). To avoid this, drink your matcha after a meal rather than on an empty stomach.
Can mess with your sleep. You can help to prevent this by not drinking matcha in the late afternoon/evening.
May make you feel anxious/nervous. Keep the dose low if you struggle with this (and consider refraining from matcha completely if necessary).
Dehydration. This can be avoided by simply drinking plenty of water.
May negatively impact iron absorption and lead to anaemia. This can generally be avoided by consuming matcha in moderation.
Could expose you to toxic elements (depending on the growing conditions/environment and the production process of the tea). Make sure to purchase high-quality products to avoid this.
Diarrhoea. To avoid this, don't over-consume. If you're already facing the issue, take a break and/or cut back your intake to two cups a day. Also, eat more fibre-containing foods.
The difference between matcha and green tea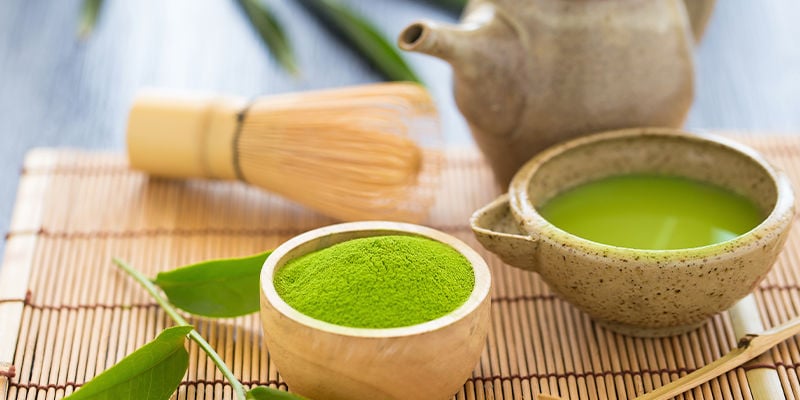 "Regular" green tea and matcha both stem from the Camellia sinensis plant, just like black tea, white tea, pu-erh tea, gunpowder tea, and oolong tea.
Though they both come from the same plant, matcha and green tea undergo very different production processes, the results of which are distinguishable based on content, use, flavour, and pricing, among other factors.
Cultivation and production process
Matcha is grown in the shade during the last couple of weeks before harvest time. Green tea, on the other hand, is exposed to sunlight throughout its entire growing process.
Furthermore, matcha leaves undergo a complex process of debranching, destemming, and deveining, after which they are steamed and dried. The processed, dried leaves are then ground into the fine powder used to prepare the beverage.
The production of green tea is simpler, not involving the removal of stems and veins. Green tea is lightly oxidised through toasting, steaming, or pan searing, yet not smoked or left to ferment (like black tea or oolong).
How each tea is prepared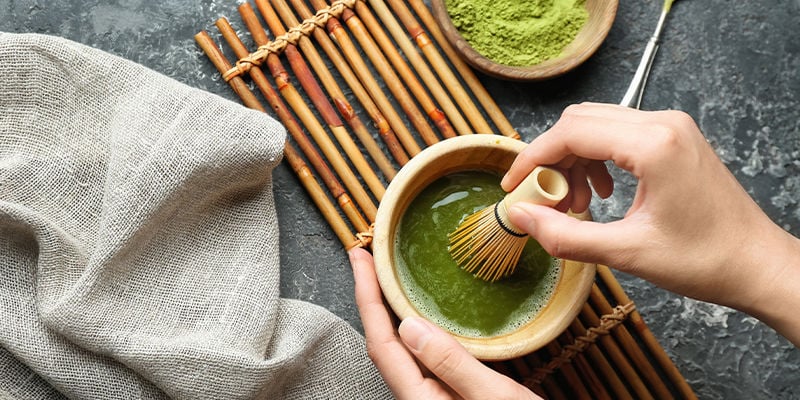 To brew green tea, you let the leaves steep in hot water for a couple of minutes, and remove them before consumption. With matcha, the fine powder is mixed with the water (or milk/milk alternative) and consumed.
Flavour
While green tea and matcha both have an earthy, grassy flavour, matcha tastes richer and more intense, and has a different consistency due to the way it's prepared. And if matcha is mixed with milk or a milk alternative, it's a whole new story, very different from the fine, light experience of a cup of green tea.
Use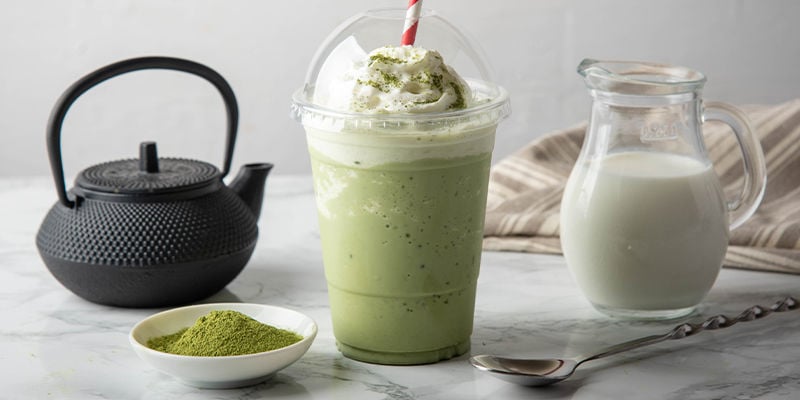 You can use matcha powder in a number of recipes, while this is more difficult with regular green tea. For instance, matcha can be made with water or milk, and the powder can be added to shakes, smoothies, or even ice cream or other desserts.
Price
Matcha is usually more expensive than green tea because its production process is more complex and labour-intensive. But of course, it depends on each product and its quality.
Matcha vs coffee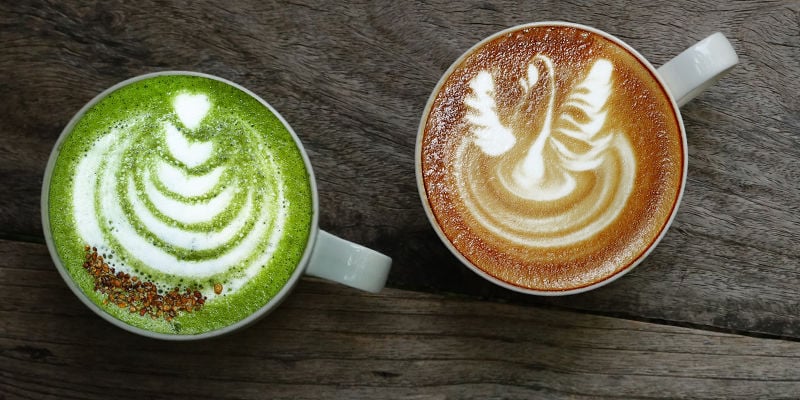 Matcha and coffee are both powerful caffeinated drinks, sharing a number of benefits (which you can harness as long as you don't over-consume). Both can improve physical and cognitive performance, positively impact mood, and are high in antioxidants, which come with a long list of consequent health benefits.
Let's look at some key differences between coffee and matcha.
Flavour
The most obvious difference is, of course, the taste. In that regard, it's all about personal preference. Some people love the earthiness and herbaceous flavour of matcha, while others prefer the bitter, dark, sometimes chocolaty notes of coffee.
Effects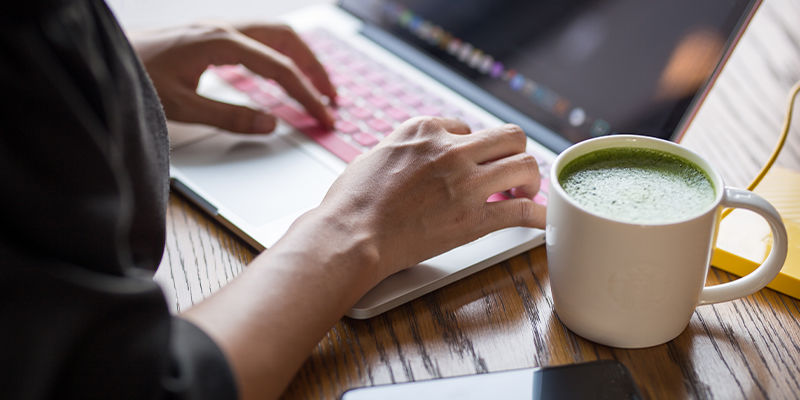 Both beverages are naturally stimulating, but they work in different ways. Coffee contains more caffeine than matcha per serving, and the two produce somewhat different effects due to their distinct chemical profiles.
The effects of coffee kick in rather quickly, within 10–15 minutes after consumption. The stimulant swiftly achieves peak blood concentration, which is when you feel the effects of the caffeine most intensely. With this in mind, coffee has greater potential to cause anxiety, the jitters, etc., and it's quite harsh on the stomach. Furthermore, the high amount of caffeine in coffee can lead to users developing a dependence and experiencing withdrawal symptoms.
With matcha, the impact takes longer to be felt, and is generally less stimulating. However, unlike coffee, matcha also contains L-theanine, which may have a soothing effect by promoting alpha waves in the brain. Moreover, matcha is comparably easy on the stomach (if consumed in moderation).
So, the bottom line is that matcha is a gentler stimulant and may even have a soothing effect, while coffee is the more immediate, stronger energy booster (which can be a pro or con alike).
Price
It's worth noting that high-quality matcha can be pricey and relatively hard to find, whereas quality coffee is generally more accessible and affordable.
How to prepare matcha tea
Making your own matcha is actually quite a simple endeavour. It involves a few steps, and you can adjust the recipe according to your preferences. Use water for a traditional matcha, and milk or a milk alternative for a matcha latte.
Ingredients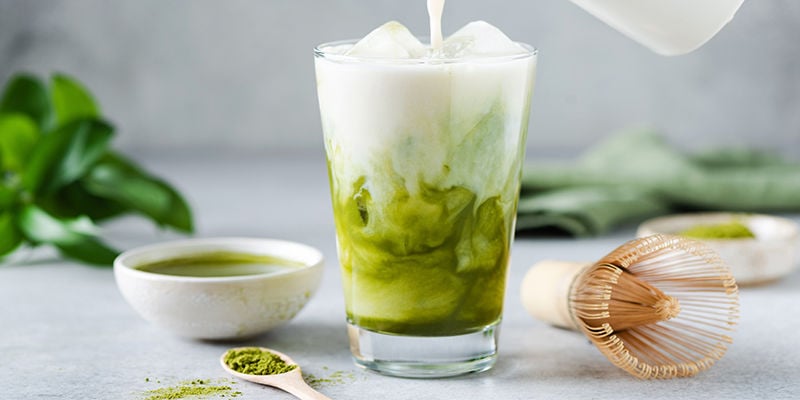 2–4g matcha powder (ideally of high quality)
About 250ml hot/cold water or milk/milk alternative
Optional: ice cubes
Equipment
Bowl or mug (there are special matcha bowls, but you can do without one)
Teaspoon
Kitchen whisk (again, you can get a special matcha whisk, but it's not necessary)
Optional: fine sieve
Directions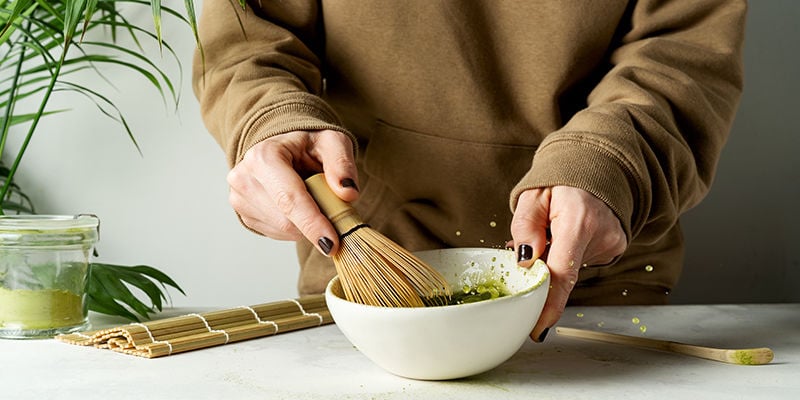 For a hot matcha, heat the water or milk/milk alternative. Make sure it's no hotter than 80°C. For an iced matcha, skip this step.
Sift 1–2 teaspoons (2–4g) of matcha powder into your bowl/mug. If you don't have a sieve, use your teaspoon to crush bigger clumps.
Add your hot/cold water or milk/milk alternative and start whisking. It can be helpful to first add a little bit of liquid, whisk all clumps away, and then add the rest of the liquid.
Once it's nice and foamy, you're all done. If it doesn't get foamy, you used too much liquid.
For an iced matcha, remember to add some ice cubes!
Enjoy!
Try this powerful green speciality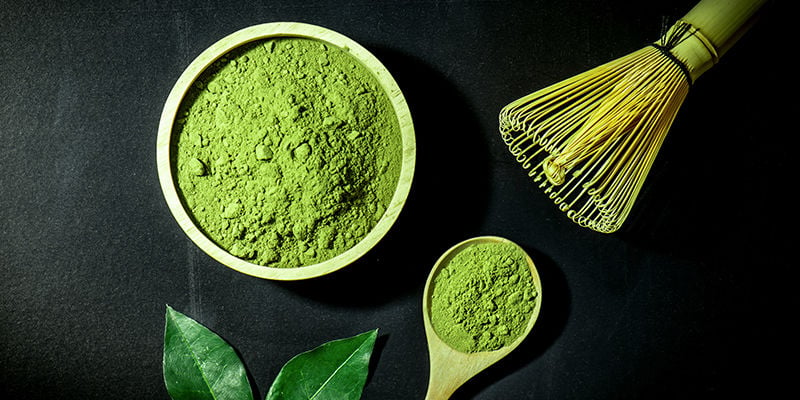 By now, you should be acquainted with all the matcha basics, and perhaps you're feeling inspired to give this green goodness a try. And besides the numerous health benefits, you may even fall in love with its distinct taste.