Blog

5 min
What Is An Inert Growing Medium In Cannabis Cultivation
5 min
When growing cannabis, most tend to choose soil as their medium; it's how modern agriculture has always been, after all. Today, inert growing media are becoming popular for their ability to keep plants healthy as they grow tall and productive. We'll show you why, when, and how inert media work, and detail the various different types.
When people set off to pick a growing medium for cannabis, soil is usually the first that comes to mind. After all, we've grown plants in soil throughout much of our history as people, and it tends to work perfectly fine. Inert growing media, however, are becoming increasingly popular for improving on the old standard in some key ways.
As we go along, we'll teach you all about what an inert grow medium is, when and why you'd use one, and which types are at your disposal.
What do we mean by inert growing medium?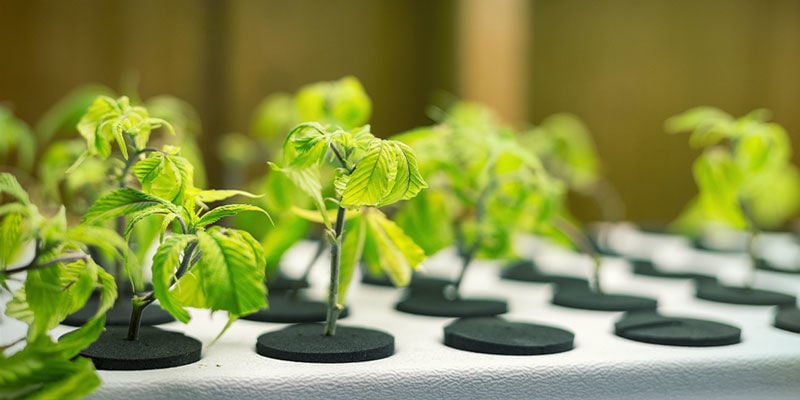 So, what exactly is an inert growing medium? Well, to define that clearly, we have to first define a standard medium. Those offer a few key features: a place for plants to anchor their roots, sufficient drainage, moisture retention and aeration, and available nutrients. These types of media include soil, potting mixes, compost, etc.
An inert growing medium, however, is an otherwise standard medium that doesn't provide nutrients. So, why would you want a medium that doesn't offer nutrients? Soil without nutrients would be considered an issue, sure, but watering your cannabis plants with a nutrient solution achieves the same end result if they're grown in an inert medium.
When and why is an inert growing medium used?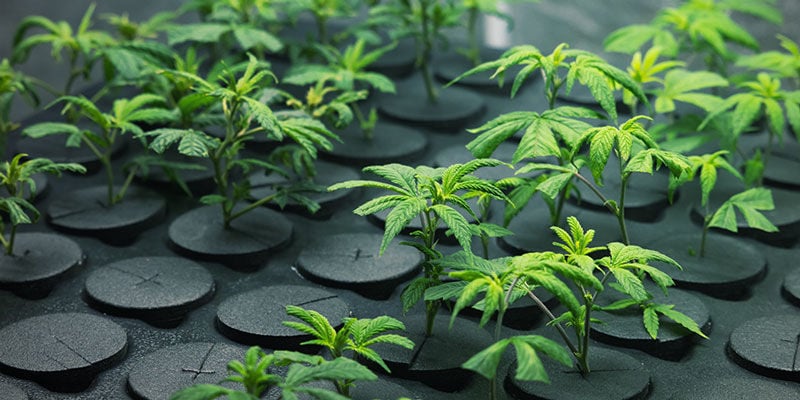 We've just mentioned how plants don't lose out on nutrition when growing in inert media, but when and why would you choose this route over soil or a potting mix? Well, if you want to grow your cannabis hydroponically, these will be the sort of media you'll be using.
The next question, then, is "What does hydroponics offer that growing in soil doesn't?". To start, not having your nutrients in the medium gives you full control over what you feed your plants, and how much. Every strain is different, after all, so being able to cater to their specific needs is key to achieving best results.
Second, since soil is out of the picture, you avoid any sort of soil-related diseases that could harm your crops. You won't have to deal with weeds either, or virtually any other pests that live in the soil. If you find your plants are especially prone to those issues, hydroponics and inert media may be especially worth considering.
What are the most common inert growing media?
So, which inert growing medium works best for cannabis? Since it just has to keep your plants anchored and offer sufficient moisture retention and drainage, along with aeration (oxygen flow), this question can have several possible answers. Let's dive in a bit deeper below.
Rockwool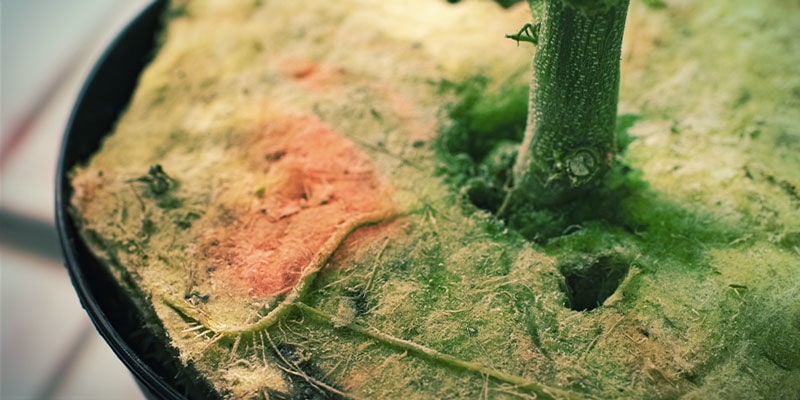 One of the most popular choices of inert growing media, Rockwool, also known as stonewool, is an insulator made by melting rocks down and spinning them into a steel wool-like form.
It comes in various forms and is widely appreciated for offering ideal aeration along with balanced moisture retention. It's also lightweight, sterile, and reusable for future growing! It's good to note, though, that it has a naturally high pH, and plants need to be treated accordingly. Also, you should soak it before growing in it, as it can otherwise release abrasive microparticles.
Coco Coir

While it sometimes serves as an addition to soil, coco coir, which is made from the fibrous husks of coconuts, can act as an effective growing medium on its own. It was once considered a waste material, but its ability to anchor plants while keeping roots aerated has made it widely popular.
In that sense, being either a soil addition or a standalone medium, it functions similar to peat moss. Unlike coco coir, though, peat moss has a highly acidic pH that needs to be balanced while that of coconut husks is pleasantly neutral.
Clay pebbles/LECA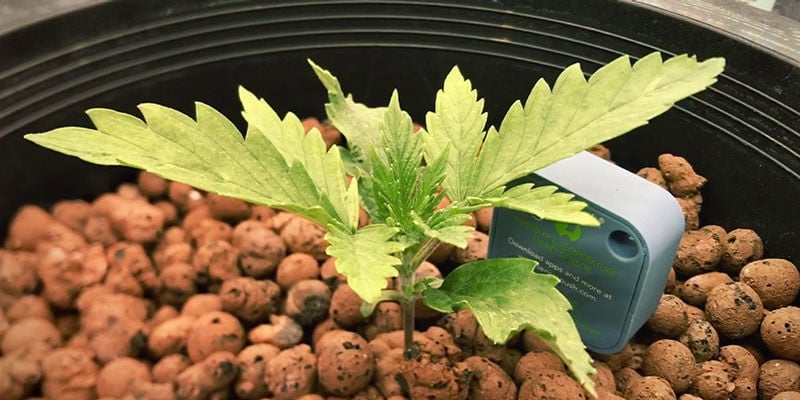 LECA, which stands for lightweight expanded clay aggregate, refers to growing media made up of small clay balls that expand upon contact with moisture.
The nooks and crannies of this system allow roots plenty of room to expand and breathe. The balls also release moisture at the ideal pace to water your plants without oversaturating them. It's also easy to move them around to check on your plants if needed, but you have to be very careful to not disrupt or damage your roots in any way.
Mapito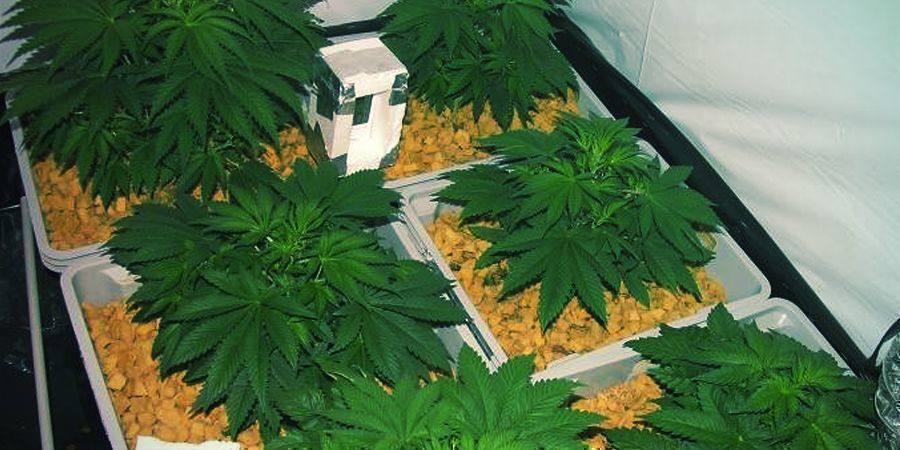 We mentioned how Rockwool comes in various forms, and mapito (Rockwool flakes) happens to be one of the especially distinct ones. The same advantages and drawbacks apply in turn, so there isn't much else to say there.
Just remember to soak them for one day and one night before putting your plants in the medium, and fill your pots generously to account for chip shrinkage upon watering.
Perlite (Pebbles)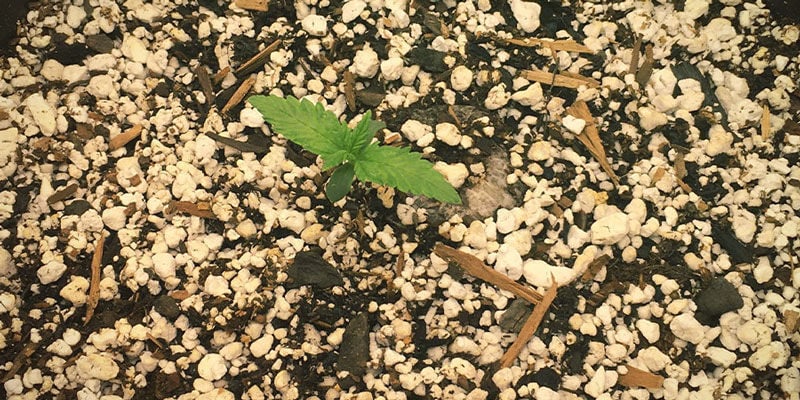 Perlite pebbles are little bits of volcanic glass that pop into lightweight, popcorn-like pieces upon the application of high heat. They provide the same major benefits as the other media listed here, featuring exceptional water drainage and preventing compaction.
Like Rockwool, it should be soaked before you use it, and you should keep an eye out for fluoride burn—the main symptom of which is brown tips on the leaves.
Vermiculite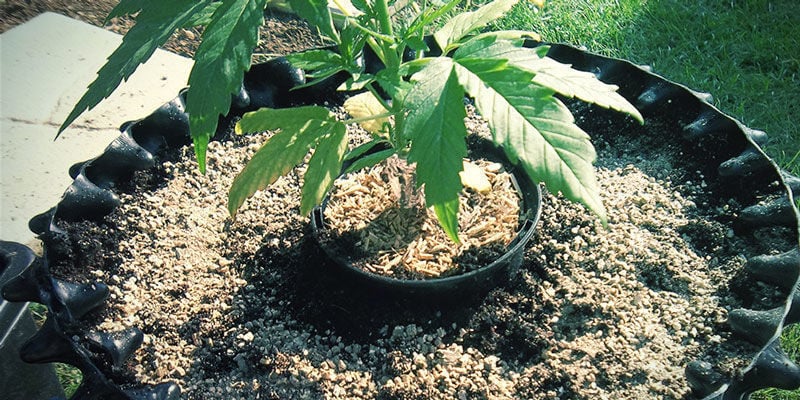 Like perlite, vermiculite consists of pellets expanded into their lightweight form with the application of intense heat. The difference here, however, is that it's made of magnesium-aluminum-iron silicate.
This material is, thankfully, pH-neutral, doesn't deteriorate, and is completely sterile. It doesn't aerate as well as perlite, but it can retain water for notably longer, which is better for many plants.
Growstones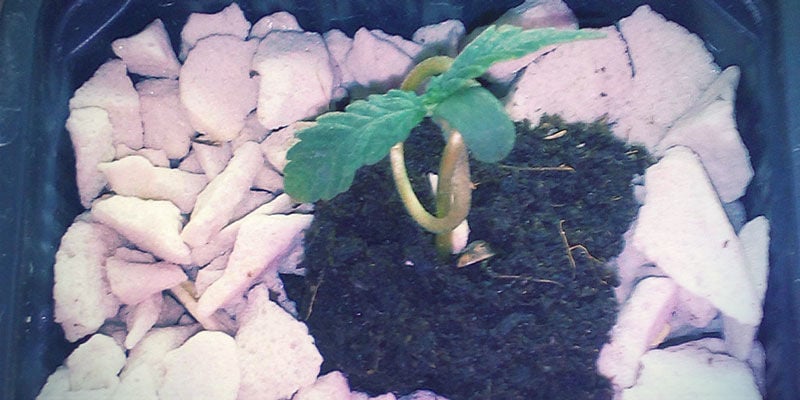 Growstones are pretty much what they sound like; stones specifically designed to serve as a growing medium. They're made of glass, similar to perlite, but it's waste glass rather than volcano-sourced. They grind the glass into powder and combine it with calcium carbonate and heat, resulting in the stones.
They function fairly similarly to perlite, but some have found that growstones allow for more air in their pore space than the volcanic glass, along with offering superior water retention.
Gravel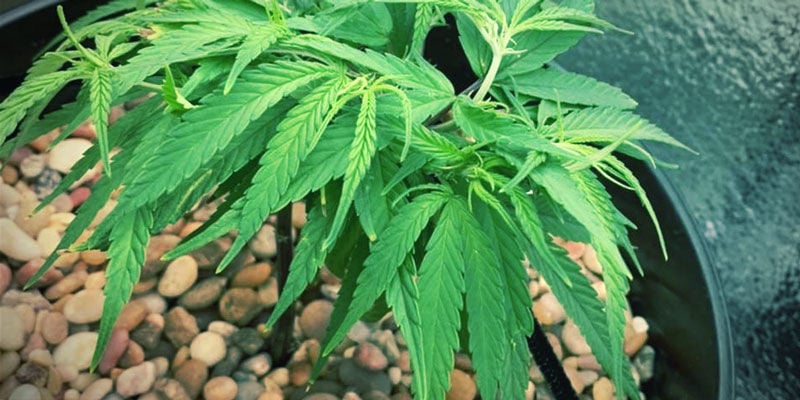 Lastly, some growers use pea-sized pieces of gravel as their medium of choice. This allows for the unique opportunity of nutrient solution recycling. Just keep a basin below your plants to capture excess solution that your roots don't absorb; you'll be able to run that back over your plants for up to a week. It's also impervious to waterlogging, and comes cheaper than nearly any other growing medium.
The main drawbacks, really, are the fact that it's heavy and needs to have debris thoroughly washed off before use. In turn, you won't see it used in commercial growing operations.
Which inert growing medium for which hydro system?
Now that we've covered all the different inert growing medium options, let's consider which media are best suited to each popular hydroponic growing system.
Drip Systems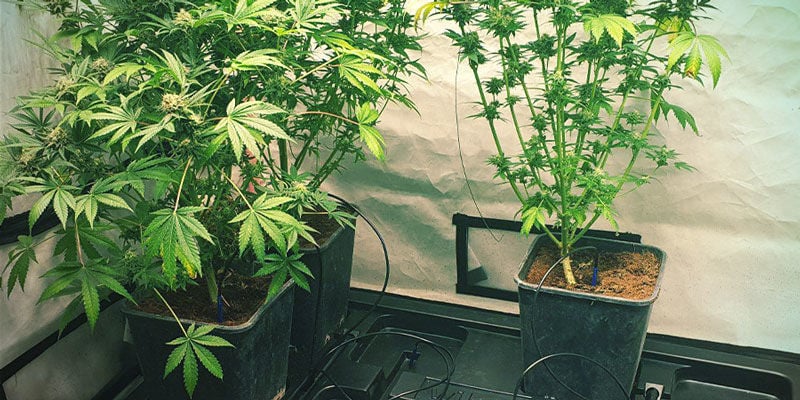 As the name suggests, a drip system involves giving plants their water and nutrients via a slow drip at their base. This allows for much more control over growth than you'd usually have. You'll be best equipped with expanding clay pebbles, coco coir, or Rockwool as your medium if utilising this system.
NFT (Nutrient Film Technique) Systems
NFT, or nutrient film technique, involves setting your plants up with a constantly flowing and shallow nutrient solution below. Given the mechanics, you should utilise coco coir chips, perlite, or any other medium that won't get waterlogged.
Ebb and Flow (Flood and Drain) Systems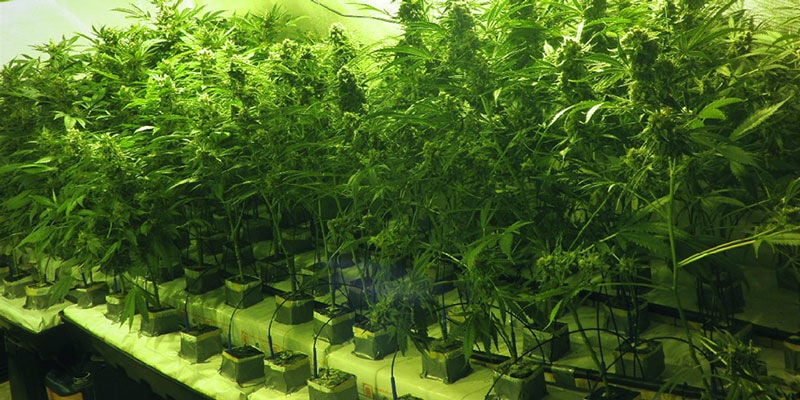 Rather than constant nutrition, ebb and flow (flood and drain) systems involve flooding the root system with water/nutrient solution intermittently, allowing it to dry out a bit between flood cycles. This system requires a balance of proper draining, structural support, and moderate moisture, so perlite, growstones, or gravel could work well.
Deep Water Culture Systems
Deep Water Culture, DWC for short, involves keeping a cannabis plant's roots suspended in a solution of water and nutrients that's being constantly oxygenated. We'd suggest either clay pebbles or Rockwool if you plan on trying this system out.
Aeroponic Systems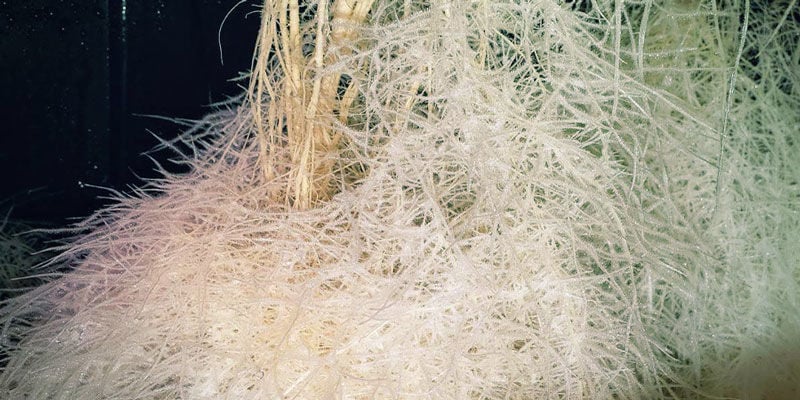 While hydroponic growing typically involves a fairly constant presence of water, aeroponic systems simply involve keeping the roots suspended in the air. You keep them fed and healthy by misting them with a nutrient solution on a regular schedule. No specific medium is needed.
Wick Systems
Lastly, a wick system involves connecting your nutrient solution to your plants via absorbent wicks. The logic here is a controlled yet consistent delivery of both necessities for your cannabis—"food" and water. For that, we highly suggest a medium better at retaining water, such as vermiculite, perlite, or coco coir.