Blog


1 min
Going Skin Deep: How Cannabis Topicals Work

1 min
We call "topicals" a wide variety of cannabis-infused lotions, balms, oils, gels and transdermal patches which contain CBD, THC and other cannabinoids or terpenes. Different topical cannabis preparations may contain various agents to facilitate skin absorption. Sometimes they incorporate other herbs, in order to enhance the entourage effect among the natural active ingredients. Many topicals also contain the fragrant terpenes, which are produced by our plant together with cannabinoids, bringing us similar benefits.
A topical's point is to provide enough concentration of active principle directly to skin for localized relief. When we apply cannabis topicals, their cannabinoids bind to the skin's CB2 receptors, which are part of our endocannabinoid system. Topicals exert their action on a peripheral basis; they don't reach the bloodstream and the central nervous system, thus they cannot cause any dizziness due to an eventual THC content.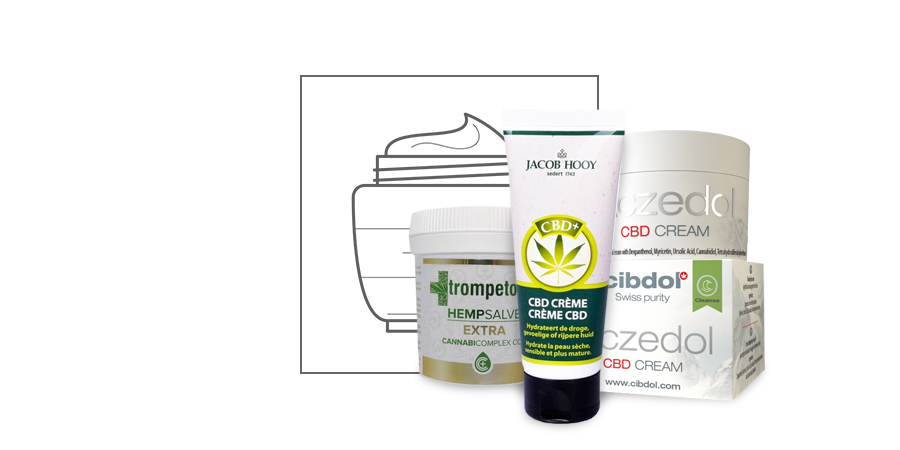 View Topical Cannabis salves
People interested in topicals infused with CBD and other cannabinoids might check out some good products on our CBD cosmetics page, while a viable option is also making a homemade cannabis salve with plant's trimmings, stems and small buds, adding coconut oil and bees wax. Here is how to make it.
As usual, in case of serious skin issues or injuries it is necessary to consult a doctor before starting any new treatment.
---