Cookies Kush: Cannabis Strain Review & Information
2 min
Cookies Kush is an award-winning indica-dominant hybrid that impresses with a powerful yet balanced high. Learn more about this strain at Zamnesia.
Combining the qualities of the famed Cookies with those of OG Kush makes for a champion among cannabis strains. This award-winning indica is easy to grow, delivers a dreamy stone from flavourful buds, and has good potential.
CHARACTERISTICS OF COOKIES KUSH
Winner of "Best Coffeeshop Strain" at the 2014 High Times Amsterdam Cannabis Cup, Cookies Kush has pristine genetics that will appeal to both Kush and Cookies lovers.
| | |
| --- | --- |
| Genetics | 70% indica / 30% sativa |
| Parents | Girl Scout Cookies, OG Kush (Rollex Pheno) |
| THC | 17–18% |
| CBD | High |
| Flavours | Sweet, Minty, Citrus, Chocolate, Earthy, Kushy |
| Effects | Stoned, Relaxed, Happy, Sleepy, Euphoric |
On one side of Cookies Kush's parentage we have Girl Scout Cookies, one of the most famous West Coast strains of recent years. On the other is the Rollex phenotype of OG Kush, an OG variety by Devil's Harvest Seeds that adds cheesy undertones to the skunky pine flavours of the OG.
Out comes a 70% indica that, with a moderate amount of THC (17–18%) and 3% CBD, delivers a powerful high with both indica and sativa flare.
GSC and Rollex OG add a plethora of aromas to Cookies Kush: Cookies lovers and Kush fanatics will be surprised to find their favourite flavours blended anew. Not quite the classic Cookies flavour and not quite an OG Kush, but something altogether unusual and exciting.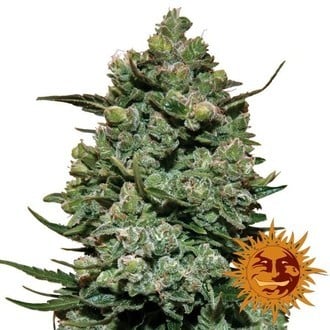 View
HOW TO GROW COOKIES KUSH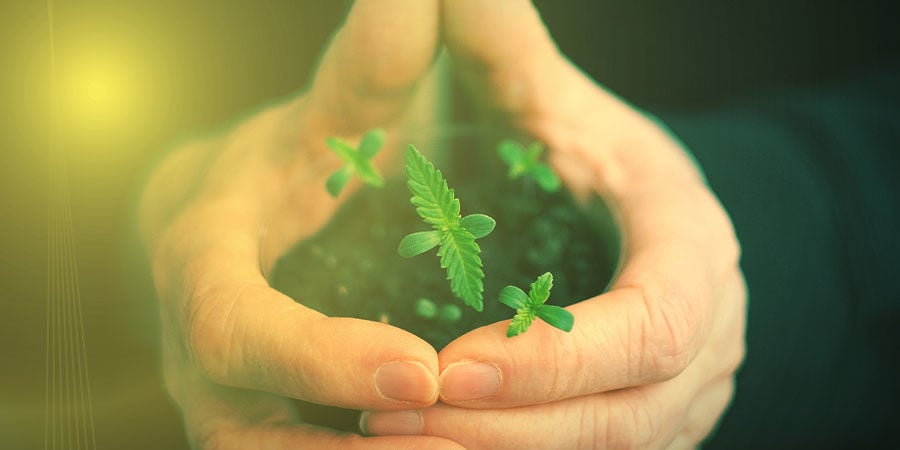 Cookies Kush grows well indoors and outdoors. Interestingly, it will not exceed a height of 50–100cm no matter where you plant it. This makes the plant very manageable and adds a good bit of discretion to the operation. Cookies Kush can easily be hidden among companion plants so there's no threat of it getting stolen.
| | |
| --- | --- |
| Grow Difficulty | Beginner / Intermediate |
| Best suitable to grow | Indoors / Outdoors |
| Climate | Warm |
| Variety | Feminized |
| Height Indoor | 50–100cm |
| Height Outdoor | 50–100cm |
| Flowering Time | 7–8 weeks |
| Harvest period (outdoor) | Late September, Early October |
| Yield Indoor | 650g/m² |
| Yield Outdoor | High |
With a flowering time of only 7–8 weeks, Cookies Kush is a godsend for the impatient. Reared outdoors, the strain will be ready to harvest from late September to early October. Its buds have an olive-green colour with dark green patches and orange hairs. Later in flowering, these buds become covered in a thick layer of resin.
Grown indoors under a 600W light, you can expect to harvest as much as 650g/m². Outdoor cultivators can look forward to even larger yields, where the plant will do best in a warm climate with lots of sun.
COOKIES KUSH: FLAVOUR AND EFFECTS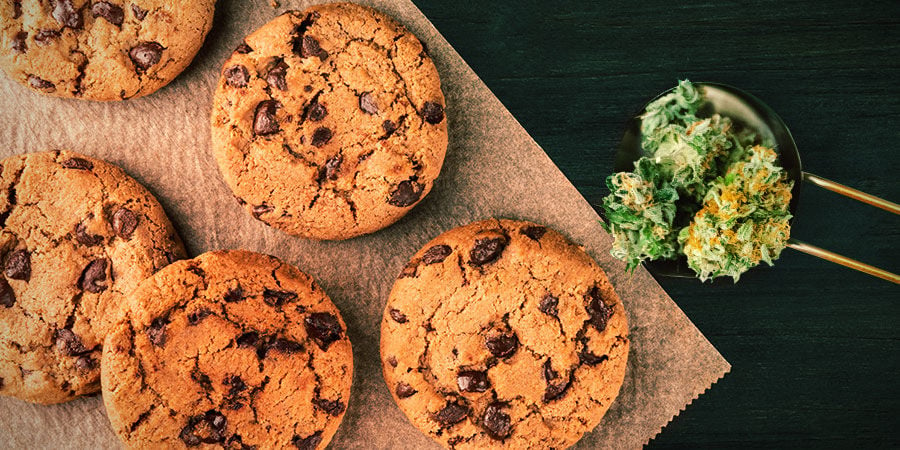 Although its moderate THC level and mild CBD content may suggest otherwise, Cookies Kush is immensely strong. When smoked, the initial sensation is a sedating body high that works its way from the top of your head to the tips of your toes. After a while, an energetic, creative, and mood-lifting head high joins the party. Cookies Kush blurs the line between indica and sativa, with the smoker finding themselves deeply relaxed but still functional.
With its sedative and euphoric properties, Cookies Kush puts the body at ease and lets the mind soar. With its pronounced cerebral effect, Cookies Kush is not recommended for those prone to anxiety and paranoia when smoking cannabis.
Cookies Kush tempers a predominantly kushy flavour with notes of sweet citrus, and adds to it subtle minty notes, hints of chocolate, and earth. One can even discover hints of cheese courtesy of the Rollex OG in this pungent and highly satisfying smoke.
FINAL VERDICT
Cookies Kush is a mind-bending strain. It's a great example of how well-known classics can come together to form something even more extraordinary. Everything about it may at first seem familiar, yet it surprises with unusual flavours and a high that ticks all the boxes.