Blog

5 min
How Does Alcohol Affect The Body And Mind?

5 min
Everyone has a different reason for drinking alcohol. Regardless of what it is, consuming responsibly is all about making choices and understanding the short and long-term effects alcohol has on the body and mind.
After a long, tiresome day at work or when you're ready to let loose on a Friday night, what's there to do? Have a couple of shots and a few cocktails at the local pub, of course! If you're stressed, alcohol can help take the edge off. And if you're one to be shy and reserved, a drink or two can turn you into a chatty Cathy in minutes. But here's the thing about alcohol; while it is meant to be enjoyed and can lead to good times, it can also be dangerous to both the body and mind when used irresponsibly.
The definition of alcohol is straightforward. It's the primary ingredient in beer, wine, and spirits. As a result of consuming in small doses, it causes feelings of euphoria and talkativeness. But when you drink too much, it lowers your inhibitions, causes drunkenness, and can even lead to coma, or worse, death.
The reason someone chooses to drink alcohol depends on the person. Some do it as a social activity, while others rely on it to escape everyday life. No matter the purpose, it's important to know the long and short-term effects it can have not just on your body, but also your brain. Consuming responsibly is of the utmost importance.
SHORT-TERM EFFECTS: HOW ALCOHOL CAUSES TEMPORARY DAMAGE TO FOUR AREAS OF THE BRAIN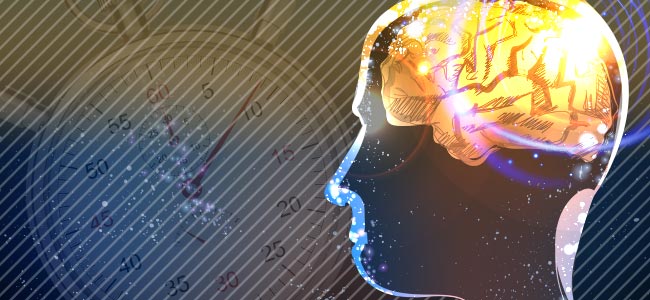 It's not hard to recognise the physical effects of alcohol. Some are similar to the hit you get when your lovingly cultivated cannabis seeds produce their long awaited crop and you try that first sample. Stumbling, slurring of the words, becoming less inhibited....
#1 THE CEREBRAL CORTEX
For starters, alcohol can affect your cerebral cortex. It's in this part of the brain where your thoughts and information from your senses are processed. The cerebral cortex also sparks voluntary muscle movement and controls some of your lower-order brain centers. When alcohol begins to impact this area, a loss of judgment, lowered inhibitions, and a weakening of your senses occurs as a result. And you become more likely to encounter a decreased experience of pain.
#2 THE CEREBELLUM
Feeling clumsy? If so, that's because alcohol is affecting your cerebellum, the part of the brain responsible for coordinating muscle movement. Since alcohol causes your movements to become uncoordinated, that explains the stumbling or falling, depending on how much you've consumed.
#3 THE HYPOTHALAMUS AND PITUITARY
The third area of the brain that can be affected by drinking is the hypothalamus and pituitary. Both of these regions correlate brain function and hormone release. Once alcohol begins to take it's toll here, you can expect not only an increase in sexual desire, but also frequent urination. Although you will experience more sexual arousal, your ability to perform will actually decrease as a result of one cocktail too many.
#4 THE MEDULLA
Finally, there's the medulla. Also known as the brainstem, the medulla regulates body controls that occur instantly, such as breathing and temperature. If alcohol affects this area of the brain, then you will begin to feel sleepy. And if you drink too much, you can even lose consciousness, potentially leading to fatality.
LONG-TERM EFFECTS: HOW ALCOHOL CAN CAUSE PERMANENT DAMAGE TO THE BRAIN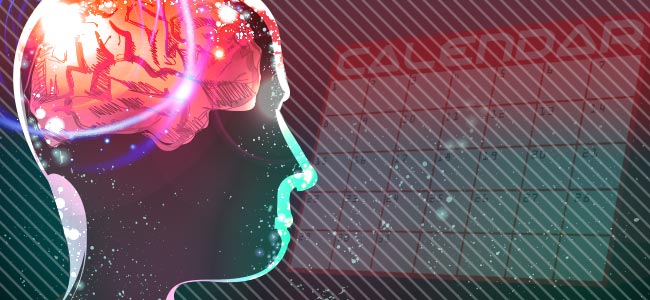 Having a couple of beers or glasses of wine here and there will only affect you temporarily. But when you excessively drink to the point where you're abusing it, that's a different story entirely. In fact, long-term drinking can cause your brain to shrink. And once that happens, you will eventually start to lose those fibres that your mind relies on to pass information back and forth between brain cells.
Alcoholics can also develop Wernicke-Korsakoff syndrome, a condition caused by a shortage of B vitamins, aka thiamine. Alcohol makes it so that the body cannot efficiently absorb these vitamins. Without a proper supply of thiamine, a drinker can experience lack of coordination, memory problems, and mental confusion.
If a person becomes too reliant on alcohol, it won't be long before the body begins to depend on it as well. As a result, their body's chemistry will then become impaired. And to make space for the excessive amounts of alcohol, the brain will be forced to adjust neurotransmitter production.
But when there's a sudden halt in consumption, after roughly 24-72 hours, alcoholics will experience withdrawal while the brain struggles to modify its chemistry. From seizures and hallucinations to nausea and sweating, the symptoms of withdrawal can often feel unbearable.
WAYS TO ENSURE A HAPPY, HEALTHY BRAIN WITHOUT PUTTING DOWN THE BOTTLE FOR GOOD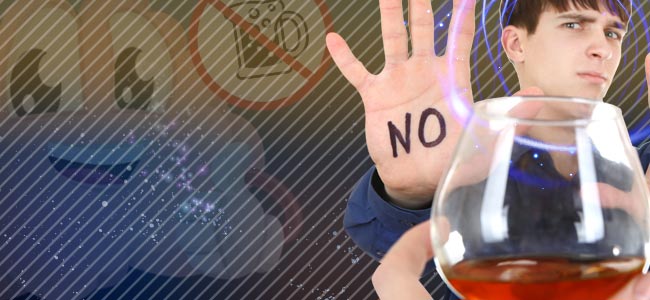 Unless it becomes a problem, you can surely enjoy alcohol without mistreating your precious noggin. It's all about moderation. By monitoring how much you drink, you can ensure that you keep any potential memory problems at bay. Also, instead of tossing back shot after shot, have a glass of water in between each one. That way, your body can more efficiently dissolve the alcohol, and your BAC (blood-alcohol concentration) won't skyrocket and make you blackout.
For some, drinking on an empty stomach is preferred because that means they'll get drunker. But without eating something before a night of drinking, your BAC will increase dramatically, and you could wind up with alcohol poisoning. So instead of enjoying yourself, you'll be hugging the toilet until who knows when. Not a good look whatsoever.
Lastly, if you think that you might have a problem with alcohol, don't wait until it turns into alcoholism. Ask for help immediately. It doesn't take much to develop a dependence on alcohol, so if the signs are there, don't be afraid to reach out to a specialist. It's far better to admit you need help than to wait until it's too late. Once the damage is done, who's to say it can be repaired?
EFFECTS ALCOHOL HAS ON THE BODY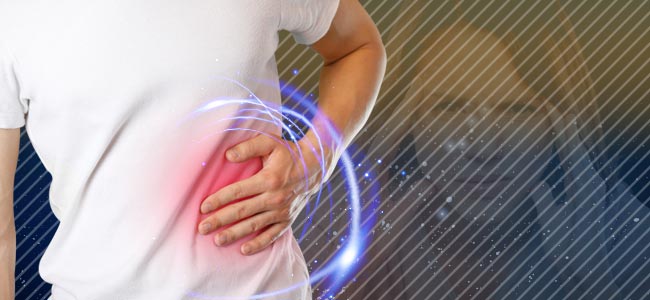 In more ways than one, alcohol can impact your body, even after a single sip. To begin with, it can affect your sugar levels by impairing the pancreas. Not only does it cause low blood sugar or hypoglycemia, it can also prevent the body from producing the right amount of insulin, leading to an overabundance of sugar in the blood known as hyperglycemia. That's why it's paramount for people with diabetes to avoid consuming too much alcohol. Unfortunately, alcohol's harmful effects don't stop here.
ALCOHOL AND THE CENTRAL NERVOUS SYSTEM
Alcohol can also cause damage to the central nervous system. In addition to experiencing numbness and tingling in the hands and feet, your brain will have a hard time creating long-term memories. Other problems can include frontal lobe damage, and even worse, permanent brain impairment.
ALCOHOL AND THE LIVER
Of course, everyone knows that alcohol can ruin your liver as well. Consequently, too much drinking leads to fatty liver disease. If high amounts of fat surround your liver, then there's no way for it to work correctly. Once you develop fatty liver disease, it's a downward spiral from there.
The condition can quickly turn into alcoholic hepatitis, or inflammation of the liver. Following alcoholic hepatitis is cirrhosis, where your cells become damaged to the point where they cannot be restored. At this point, if a person chooses to keep drinking, then the liver will eventually fail, and more severe problems will arise.
ALCOHOL AND THE PANCREAS
The over-consumption of alcohol can cause pancreatitis, otherwise known as inflammation of the pancreas. Once you contract this disease, it puts you at high risk for pancreatic cancer. Also, excessive drinking hinders your pancreas' ability to generate insulin, resulting in diabetes.
ALCOHOL AND THE HEART
Your heart is your body's most vital organ. When you choose to drink more than you should, your heart will pay the price, starting with cardiomyopathy. Cardiomyopathy alters your heart's ability to transport blood throughout the body; and if the condition worsens, it can lead to heart failure. Some other heart issues to be expected as a result of drinking are an irregular heartbeat, high blood pressure, raised blood lipids, heart attack, hypertension, increased cholesterol, and stroke.
ALCOHOL AND THE BONES
Over time, overindulging on alcohol will cause your bones to deteriorate, putting you at risk for fractures and osteoporosis. Although calcium can prevent these problems by sustaining the bones, alcohol will get in its way by acting as a diuretic, flushing the calcium from your body, causing them to become weak.
ALCOHOL AND THE STOMACH/COLON
Alcohol can irritate your stomach in two ways: by promoting the production of acid, causing gastritis, and by inflaming the stomach lining, making it prone to ulcers, bleeding, and possibly even anemia. Underlying causes, like a condition of the gallbladder and chronic cholecystitis, may contribute to stomach pain after drinking as well.
As for the colon, both long-term and short-term drinking can create adenomas, which are small benign tumors that form within the colon. While they're harmless at first, over time they can transform into polyps, which are larger in size and can be precancerous.
ALCOHOL AND THE BREASTS
If breast cancer runs in the family, then alcohol will only increase your chances of developing the disease. All it takes is one drink, believe it or not. As a result of drinking, your estrogen levels will start to rise. And considering high estrogen levels are a leading cause of breast cancer, it's certainly something to keep in mind.
TIPS ON HOW TO DRINK RESPONSIBLY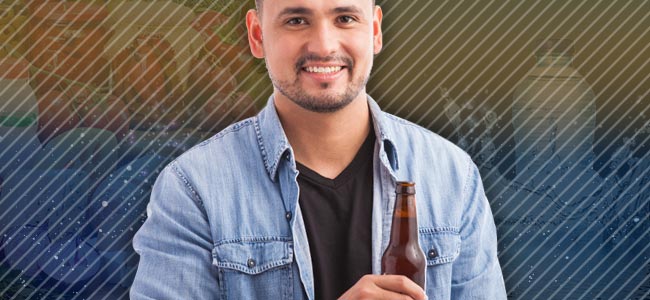 While alcohol can cause more issues than you can count on two hands, these tips will make it so you can safely enjoy an adult beverage (or even a couple). For starters, make sure you eat. Food in the belly makes it easier for alcohol to dissolve. Next, always take your time. Try drinking some water here and there.
If you're mixing drinks yourself, then don't pour an entire bottle of liquor in them, but just the right amount. And when you feel like you've had too much, take a break. By keeping track of how many drinks you've had, you'll know when the right time is to put down the glass.
Surrounding yourself with friends is always a good idea, especially if you'll be attending a party or need a sober driver to get you home. But don't let anyone pressure you to drink more than you can handle. After all, you'll be the one that has to suffer the consequences, not them.
Written by: Zamnesia
Zamnesia has spent years honing its products, ranges, and knowledge of all things psychedelic. Driven by the spirit of Zammi, Zamnesia strives to bring you accurate, factual, and informative content.

Find out about our writers
---